Many people decide to travel to Peru in the dry season – between April and October. Although weather conditions in these months are indeed more predictable, the rainy season in Peru offers unexpected surprises. Here we share 5 advantages of traveling to Peru in the rainy season.
#1 You can get the best sunsets in Lima
Although it doesn't sound logical, sunsets in Lima during the rainy season are the best ones! Why? The rainy season is summertime in Peru (and in all the Southern hemisphere). Since Lima is not affected by the rain, from December to April, you can observe some of the most beautiful orange-purple afternoon skies you've ever seen. The best way to enjoy them is by walking through Miraflores promenade while eating a refreshing ice cream.
#2 You can avoid the crowds in Machu Picchu
As one of the 7 Wonders of the World, Machu Picchu can get very crowded sometimes. Machu Picchu landscapes and mysticism are worth it, but it's not for everyone. For the ones that love quiet and peaceful places but want to get to know Machu Picchu at least once in their lifetime, the rainy season might be a good option. It might just be a handful of tranquil travelers, just like you.
#3 You can take part in authentic celebrations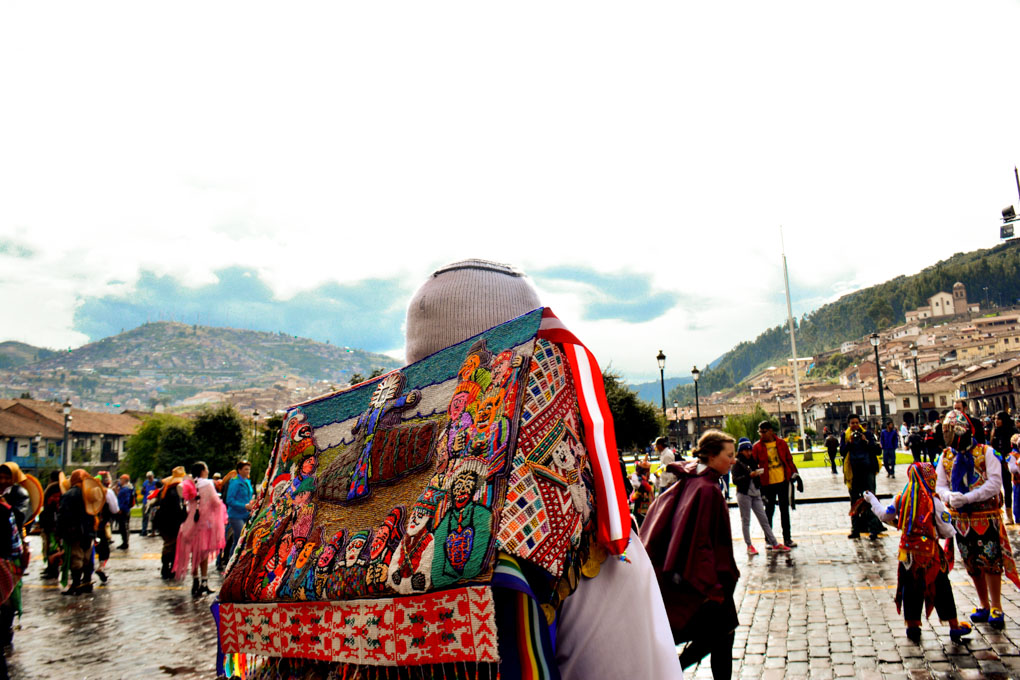 Some incredible local celebrations in Peru occur during the rainy season. Virgen de la Candelaria festivity takes place in Puno (Southern Andes of Peru) every February and gathers more than 100 thousand dancers and 10 thousand musicians. This authentic festivity must be enjoyed by anyone who likes learning about new cultures. It might get rainy, so put on your raincoat and keep celebrating!
#4 You can still visit the lodges in the jungle
The Amazon jungle is one of the highlights of Peru. Many people visit this part of the country during the dry season, but the truth is that you can also do it in the rainy season. If you are thinking of visiting Tambopata, you should know the pros of going during the rainy season. Macaws are more active on the clay licks, and they are nesting. Between December and February, the nesting season is at its highest. Remember to bring your raincoat and some bug spray, because mosquitoes can be active during these months.
#5 You can take amazing pictures if you combine it with Uyuni
Many travelers take advantage of their trip to Peru to also visit one of the most beautiful places in Bolivia: the Salar de Uyuni. Surreal landscapes will be the best part of your trip to Uyuni if you decide to go during the rainy season. The mirror-effect created by the water in the flat white ground is a paradise for photography lovers. You'll have to walk over some water, but don't worry, your guide will provide boots.
If you need help planning your next trip to Peru or just would like to have some extra advice, write to us, we'll be happy to help you!