Who we are?
Peruvian Soul is an unconventional tour operator established to fulfil a dream, namely to inspire the world to explore the soul of Peru. Whether it is a family trip,  a dream honeymoon holiday or an adventure escapade, we know you want to go beyond what is expected, and that's when we enter the scene. Our love for our country stems from deep within our hearts, so we are constantly on the ground discovering authentic experiences. Our planning experts are experienced travelers themselves. They will prepare the ideal holiday for you.
We believe that travel must create a positive impact on the traveler and on the destination. We are totally committed to this goal. Our network of ground professionals, hand-picked guides, partner accommodations, and local partners share this commitment with us.
---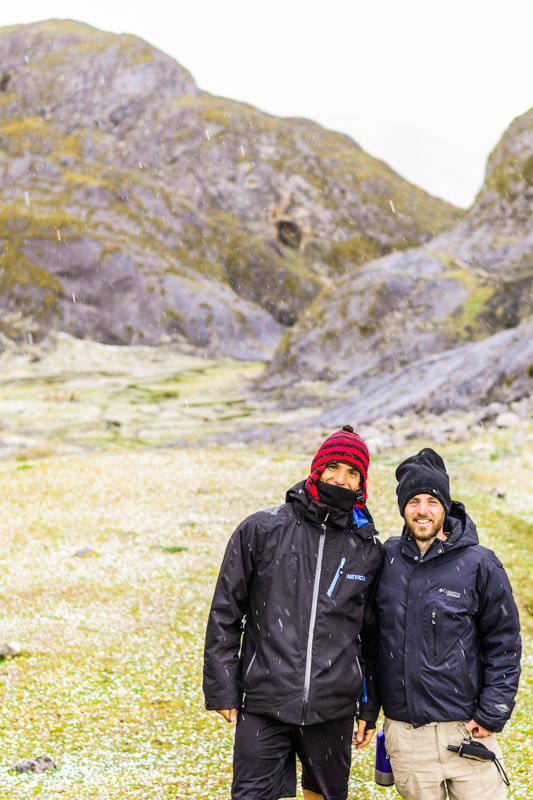 Our Story
Back in 2008, we were already avid travelers. We were absolutely hooked by Peru's dramatic landscapes, former civilizations, abundant wildlife, and the hugely varied and colorful cultures of our people. One day, we were following an unknown segment of the Inca trail in Nor Yauyos Cochas – in the Andes of Lima – when we first thought about Peruvian Soul. The pure joy, sense of connection, and warmth that we felt throughout this journey convinced us. If we were going to share Peru with others, we needed to show them our spirit, our Peruvian Soul.
We have not stopped since that day. We have been traveling to the different corners of Peru for over 12 years, connecting, sharing, and learning. We've built long-lasting relationships with local guides, farmers, shepherds, biologists, archeologists, and many others who share our passion. We have opened countless new routes and found new ways to experience conventional sites, but our purpose has always been the same, to show our travelers the soul of Peru.