Ollantaytambo, Sacred Valley of the Incas
El Albergue de Ollantaytambo is located in the last train station of Ollantaytambo. This hotel offers the facilities needed for a comfortable stay and the charm and elegance of the early 20th century.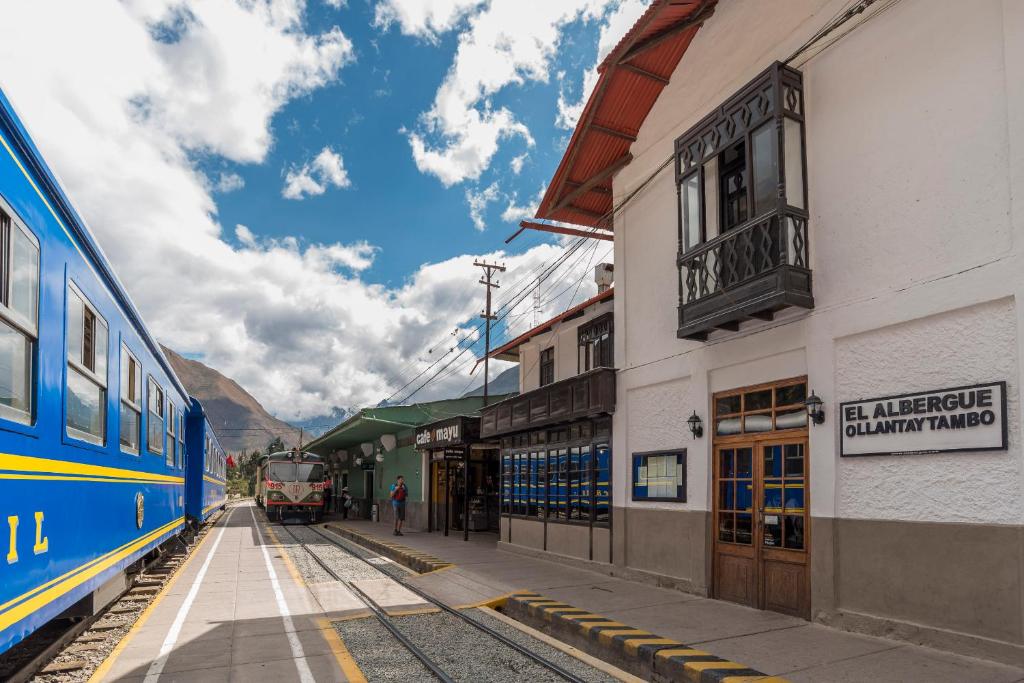 Rooms
All rooms are well-equipped and comfortable. There are seven room categories, all with a unique design. For families or guests who look for a spacious area, their newest accommodation called "Albergue Casita" is flawless. It features two bedrooms and a suite bathroom. The Casita offers you stunning views of the mountains and also of the Inca terraces.
For amazing views of the mountains and glaciers of the Sacred Valley, this property offers the Superior Balcony, including one queen bed and one twin bed, and a private bathroom. Other rooms are also special, but the ones previously mentioned are highly recommended.
Common areas:
The hotel is surrounded by the beauty of the sacred valley, full of flowers and fruit trees. You will enjoy the amazing views of terraced fields, water canals, and granaries. You can visit "Café Mayu," which is connected to the hotel, where you can enjoy the local beverages, coffee, and "cañazo" spirits.
Dining
The elegant restaurant will amaze you with its colonial style. Their menu includes organic dishes using fresh ingredients from their garden and farm. We highly recommend you trying the Pachamanca, even being part of this Andean meal preparation and the hotel chefs. You will have a fantastic time having an Andean culinary experience.
Insider's recommendations:
Try the delicious "Pachamanca" and "Alpaca steak" for lunch. It is highly recommended! You can request this service from us or directly at the hotel.
Don't worry about the train departure schedule. The hotel is a few steps from there.
If you feel like hiking a bit, we will recommend going for a walk to the Pinkuylluna site to enjoy amazing views of Ollantaytambo Fortress!
Walk around the village and go to one of the many lovely cafés.