Miraflores, Lima
Miraflores is a beautiful and welcoming residential neighborhood of Lima, located near the city's cultural, commercial, and financial centers. A park surrounds the Miraflores Park Hotel, and its glazed façade reflects its stunning ocean views.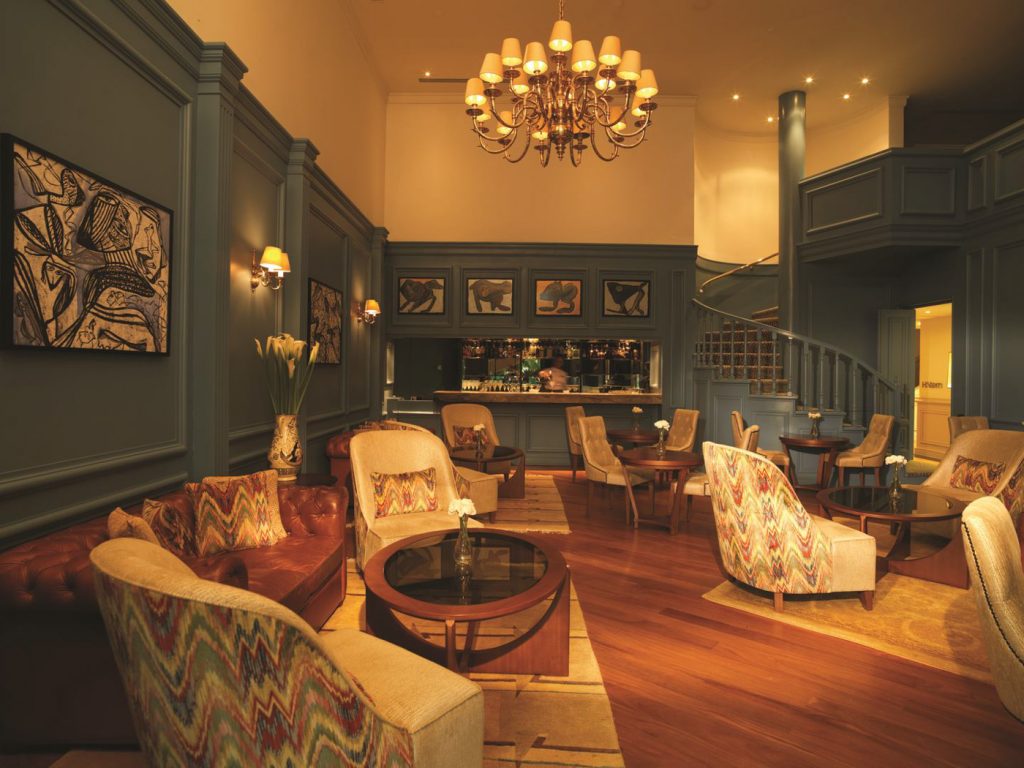 Rooms
There are 89 suite rooms with either a city view or spectacular views of the Pacific Ocean and Lima's Costa Verde. Oceanview rooms are slightly more expensive but worth the upgrade, especially in Lima's peak summer months (Jan-April). You can see orange and pink hues painted across the sky at sunset.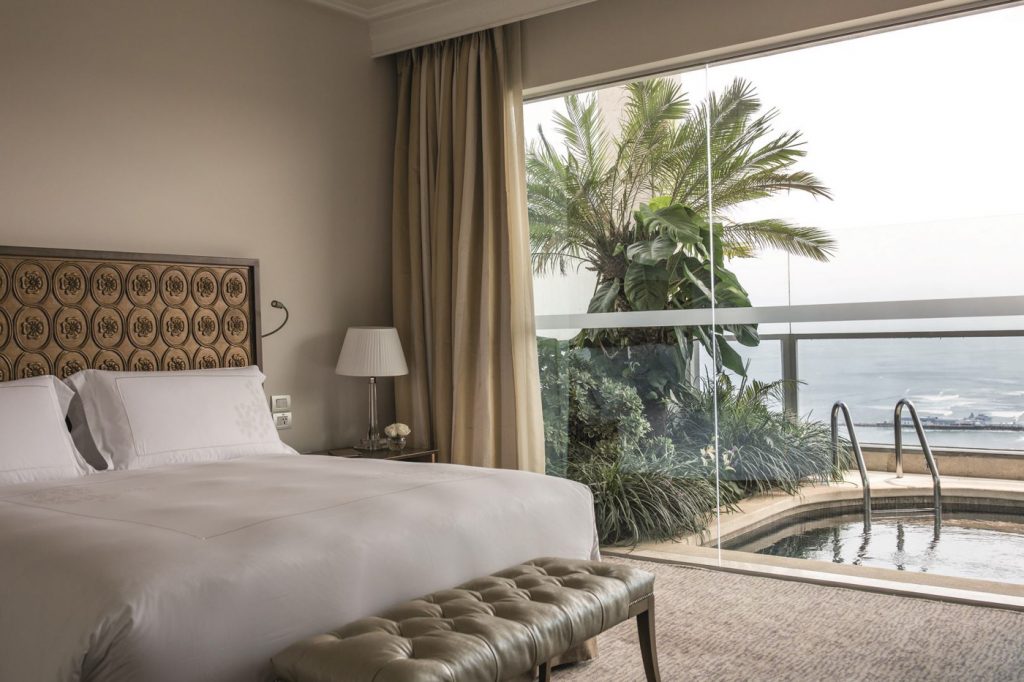 Common areas
Belmond Miraflores Park is a great city hotel. It features an executive lounge, a full-service spa, an outdoor pool, and a health club.
Dining
The Observatory restaurant at Belmond is located on the 11th floor of the hotel, where you can start your day with a delicious breakfast and the best ocean views. This restaurant serves freshly baked bread, charcuterie, pastries, and local Peruvian specialties.*
Tragaluz restaurant & lounge is one of the best dining options in Lima. This stylish restaurant offers Asian-Peruvian cuisine in a chic and exclusive ambiance.
You can also have some drinks and enjoy Lima's nightlife at the Belo Bar. This elegant bar offers a refined menu with many innovative cocktails in a stunning location.
* Please note that The Observatory restaurant is currently closed.
Insider's recommendations
We recommend taking some of the free activities this hotel offers: bartending lessons, art lecture, cooking class, and a painting class.
One of the best ways to enjoy Lima and Miraflores is by bike! We recommend arranging some of the bikes at the hotel to explore the surroundings