Urubamba, Sacred Valley of the Incas
The Belmond hotel is a charming and luxurious area with pretty gardens and flowers with the Urubamba river flowing below. This property is perfect for exploring nearby archeological and natural attractions.
Rooms
The hotel has 21 rooms between suites and villas. The suites and Deluxe rooms are decorated with interesting Andean details and colorful flower decorations. All of them are located over four blocks with nice river views.
Also, the hotel has two small villas that are ideal for families. They have a living area, three en-suite bedrooms, and a kitchen. The bathroom is big and had a glass-roofed wall, underfloor heating, and a shower.
The rooms were built using natural stones. They do not offer in-room television for proper relaxation and disconnection.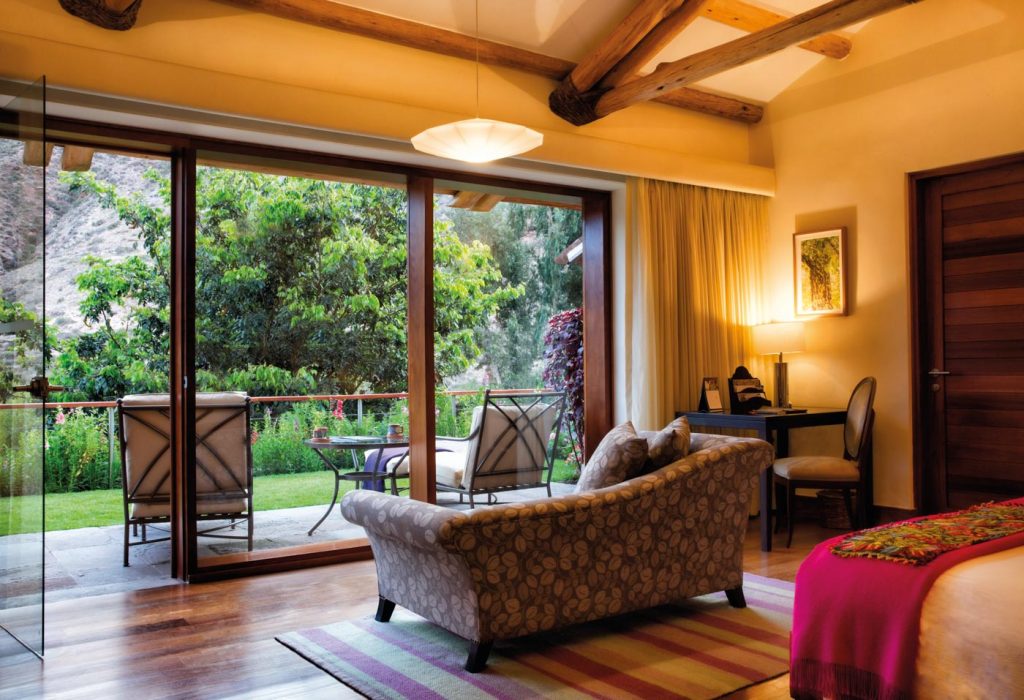 Common areas
Rio Sagrado has beautiful gardens where you can take some walks and even see some lamas. The hotel spa offers amazing massages and a climatized pool to relax and recover after a day of adventure.
Dining
One of the most interesting restaurants in Peru is located here: El Huerto restaurant. This restaurant offers fresh and high-quality vegetables, fruits, and spices from the hotel's organic garden and local communities around Urubamba. El Huerto is highly recommended for a nice dinner in the valley. They also have a well-stocked bar overlooking the river and the mountains. Finally, there is the option of having a pleasant picnic lunch in the hotel's gardens, if you wish.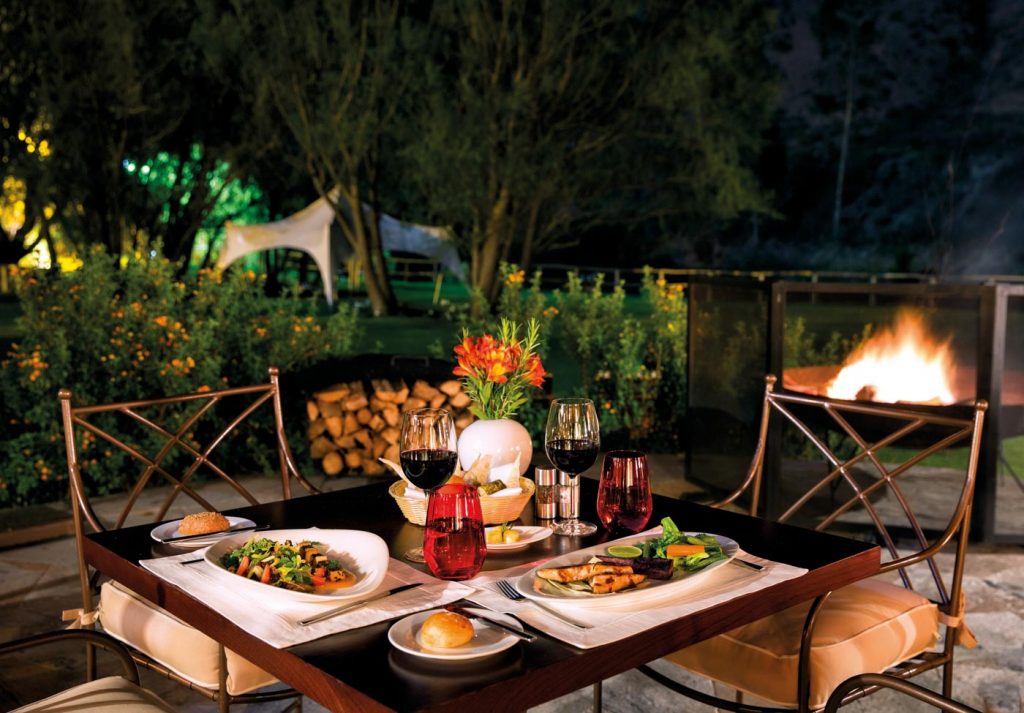 Experiences
If you want to find your balance and spiritual peace, the hotel offers yoga sessions in the hotel's gardens and mystic ceremonies with a special Andean priest.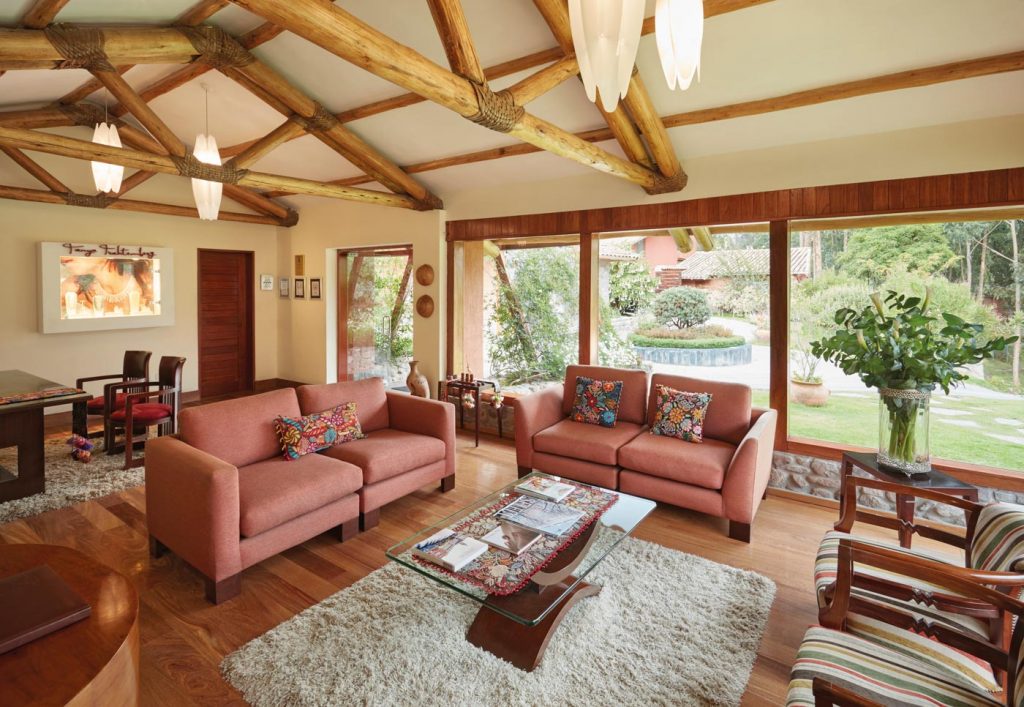 Insider's recommendations
If you are a hotel guest, you can use the private train station to board the train to Machu Picchu.
You can feed the resident alpacas with your children in the hotel's gardens!
Each room is unique, with stunning views over the Urubamba River and across the Sacred Valley.
Enjoy the traditional local games, like the Frog, coin toss game, or table tennis.