Machu Picchu Pueblo, Cusco
The hotel was initially built to house the workers excavating and studying Machu Picchu in the 1960s. Years later, the Belmond Sanctuary Lodge was installed in this strategic location. This hotel is unique because it is located a few meters from the Machupicchu Historic Sanctuary's main entrance and the bus station.
This property has implemented various green initiatives like conversion in the kitchen from diesel to electric power, the foundation of a water purification method, recycled paper, and biodegradable products.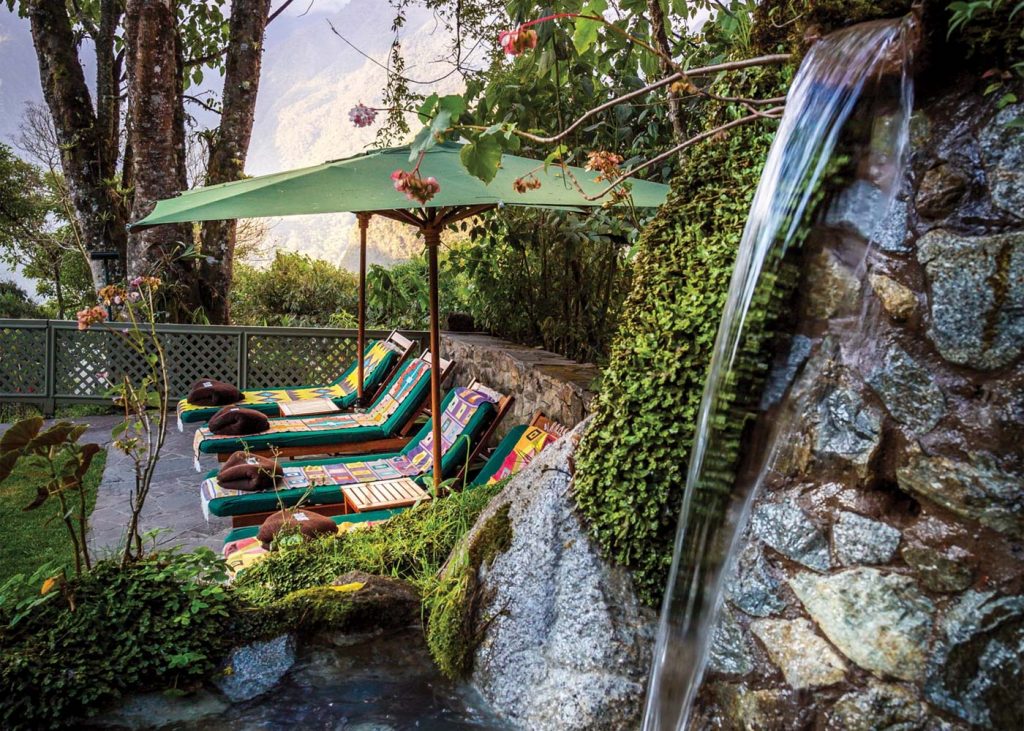 Rooms
The property has twenty-nine rooms and two suites. All rooms are elegantly decorated and equipped with cable Tv, a complimentary minibar with soft drinks and snacks, and a safe deposit box. Twelve of the rooms have stunning views of the landscape, with pretty gardens, flowers, and orchids. Private bathrooms include bathrobes and amenities.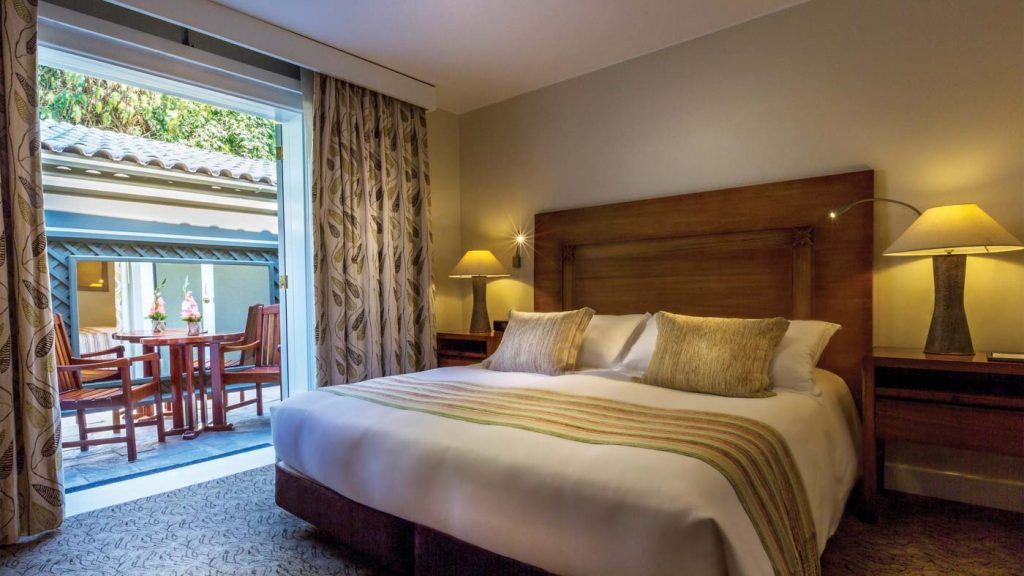 Common areas
This hotel's common areas include:
Two restaurants
A small garden area with great views across Machupicchu
Spa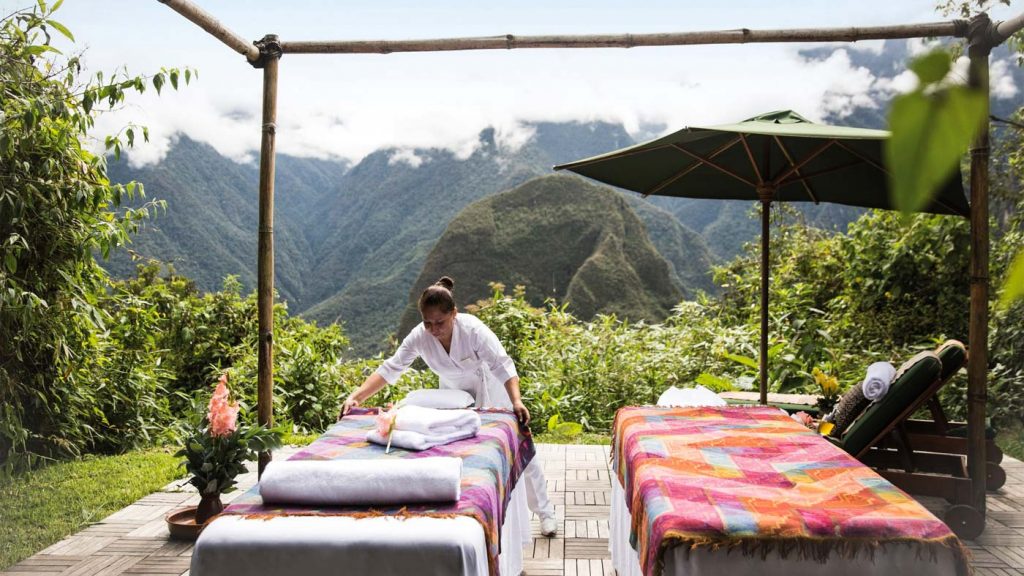 Dining
The hotel has two restaurants, one is exclusively for guests, and the other is a buffet open to visitors.
You can choose to have breakfast with a beautiful garden view or try the delicious typical Peruvian dishes in the restaurants. The Tinkuy Restaurant offers Andean flavor with fresh ingredients from the hotel's garden and the Cusco region. The restaurant has a rustic stone interior and a fireplace.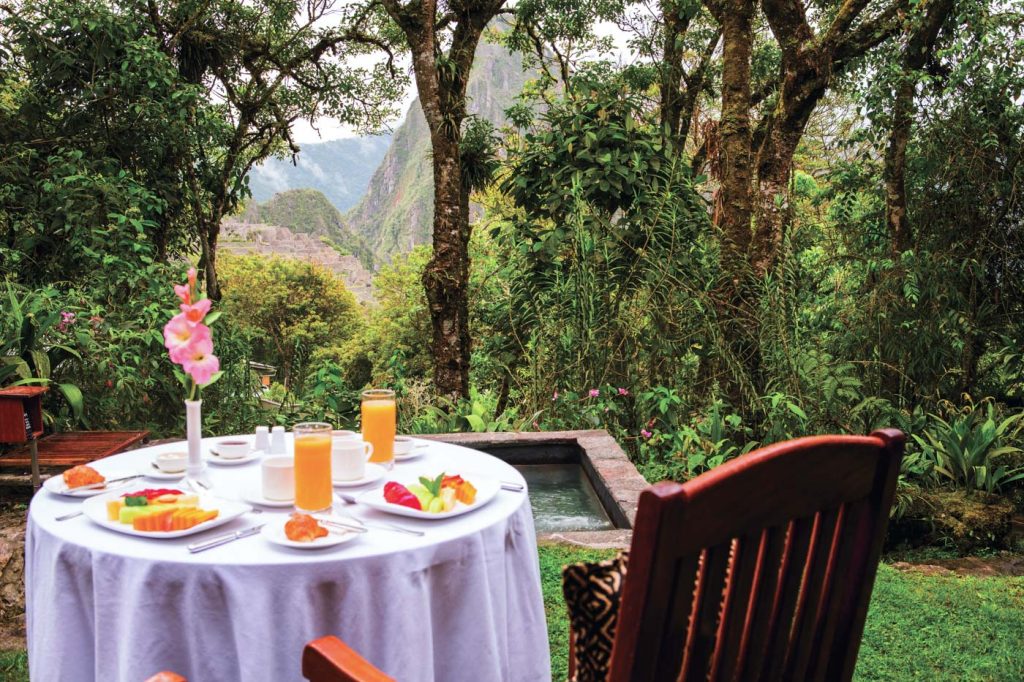 Bar
The Tampu Bar is exclusive to hotel guests. We recommend going to this bar and trying a zesty Pisco Sour or a soothing Muña tea.
Insider's recommendations
We recommend walking around the beautiful gardens and visiting their amazing collection of bright orchids.
We suggest asking for a room with a mountain view or a spacious Presidential Suite.
If you have time, head to the bar. The Tampu Bar is an excellent place to learn about the origin of Pisco. They will teach you how to prepare some cocktails based on Pisco.