Yucay, Sacred Valley of the Incas – Cusco
The hotel was built back in 1810 for housing purposes by Cusco's illustrious citizen, Don Manuel de Orihuela. Simon Bolivar, the most important leader of South America's Independence movement, stayed here during his trip through the Peruvian Andes. You can see its beautiful architecture and history in every corner!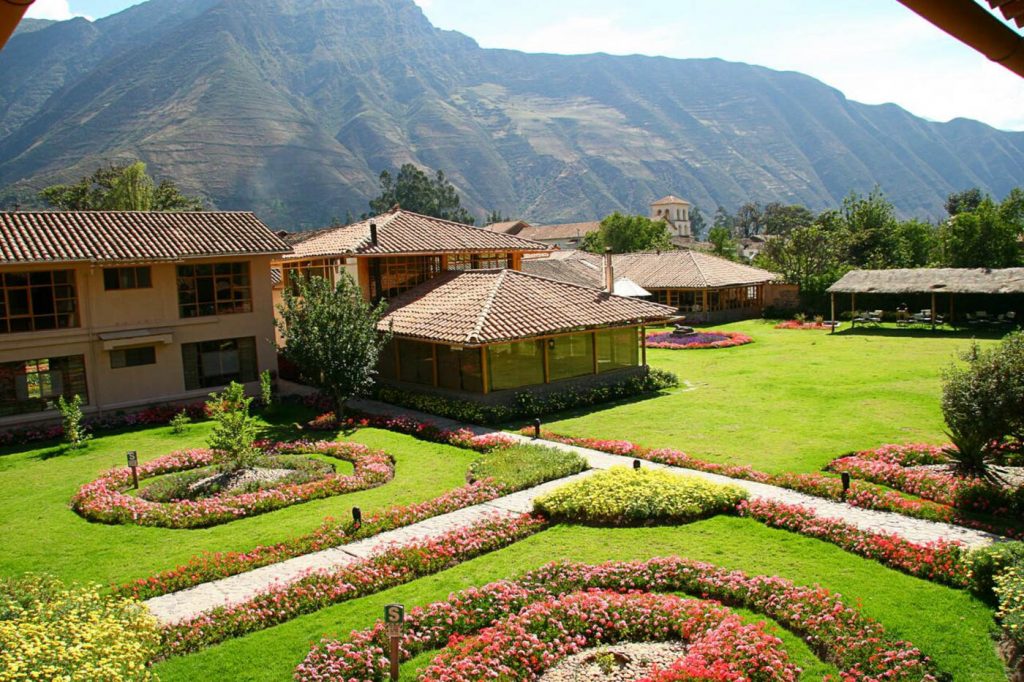 The hotel is located in Yucay, a picturesque village in the heart of the Sacred Valley of the Incas. From here, you can visit the main archaeological sites such as Machu Picchu, Ollantaytambo, Pisac, Maras, Moray, and Chinchero. It is only 5 minutes from Urubamba and 30 minutes from the Ollantaytambo train station.
Rooms
There are 54 spacious, cozy rooms, with pretty views of the gardens and mountains. They have Premium Double Rooms and very comfortable Premium Family rooms, perfect for 3 or 4-member families.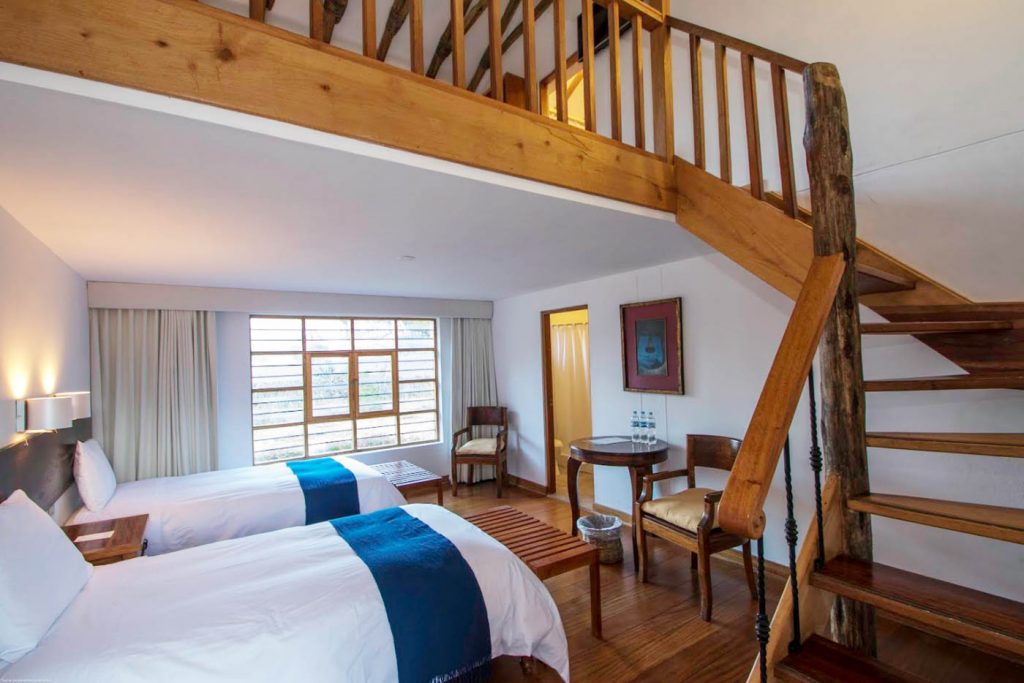 Common areas
The hotel is only a two-story building with a Spanish architecture design. From the lobby area, it opens up to a large beautiful garden. These gardens are the best part of this place. We also love the hotel's style between old and modern construction.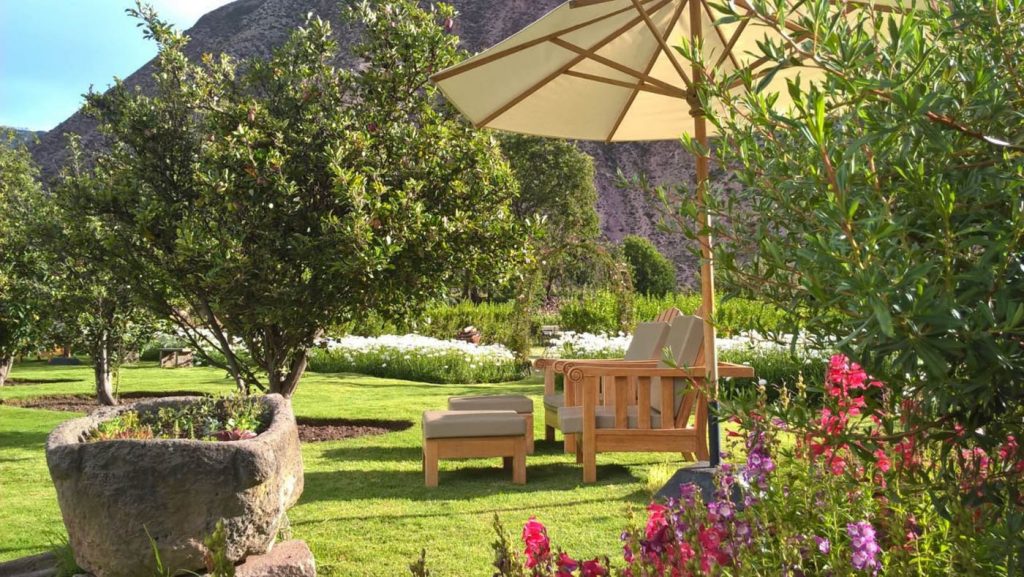 Dining
La Casona de Yucay has the experience of professional and versatile chefs. They follow the latest cuisine fashions without disregarding tradition. Most of their ingredients come from this Andean region and their organic garden.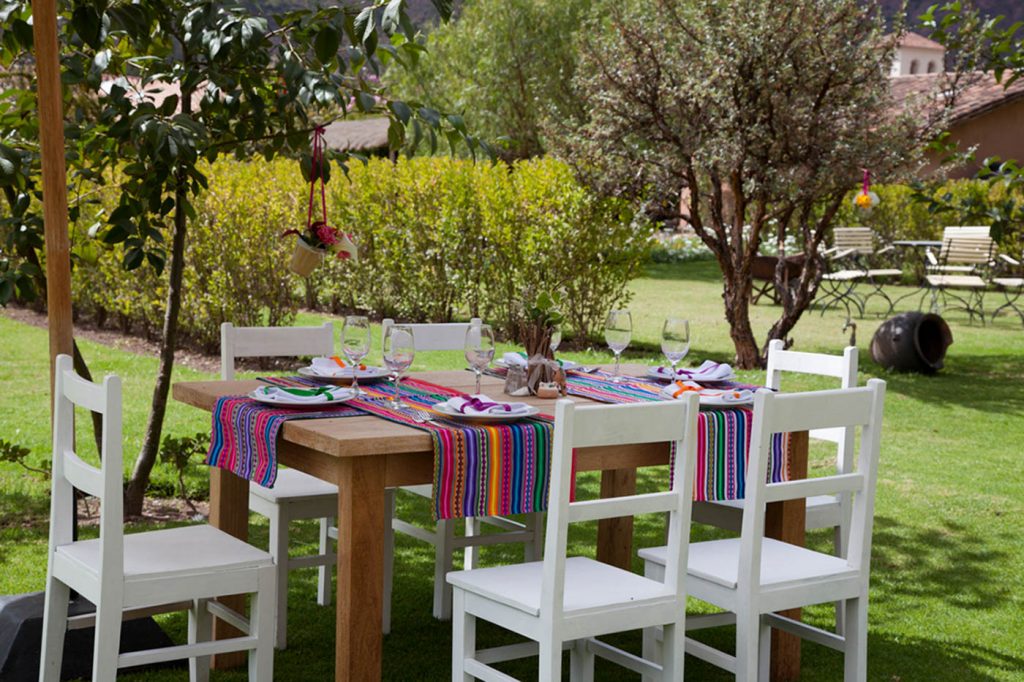 Tika
Their chef, Ricardo Serrano, explores Andean products' flavors and combines them with techniques of the world's great cuisines. They have a great variety of dishes using the best inputs of the valley.
Bar
The Apus bar at the Casona is the perfect place to relax after the day's excursion. You can order a traditional Pisco Sour accompanied by some snacks or pizza while enjoying the warmth from the fireplace and some good music.
Insider's recommendations
Yucay celebrates a traditional religious festivity on December 25th, "Fiesta de la Virgen de la O" with costumes and dances on the town's main street during the day.
We recommend going outside of our hotel and explore the surroundings. You can find old constructions such as terraces, canalization systems, and streets from the Ancients times in front of your hotel.
The Yucay Museo de Cultura viva is nearby the hotel. If you have time, check this out to better understand the Andean traditions.