San Isidro, Lima
The Country Club Lima Hotel is in the residential and commercial district of San Isidro. It has been the go-to retreat for ambassadors, diplomats, and rock stars since 1927. Miraflores neighborhood is a 10-minute taxi ride away, and Lima's historic center is a 20-minute journey.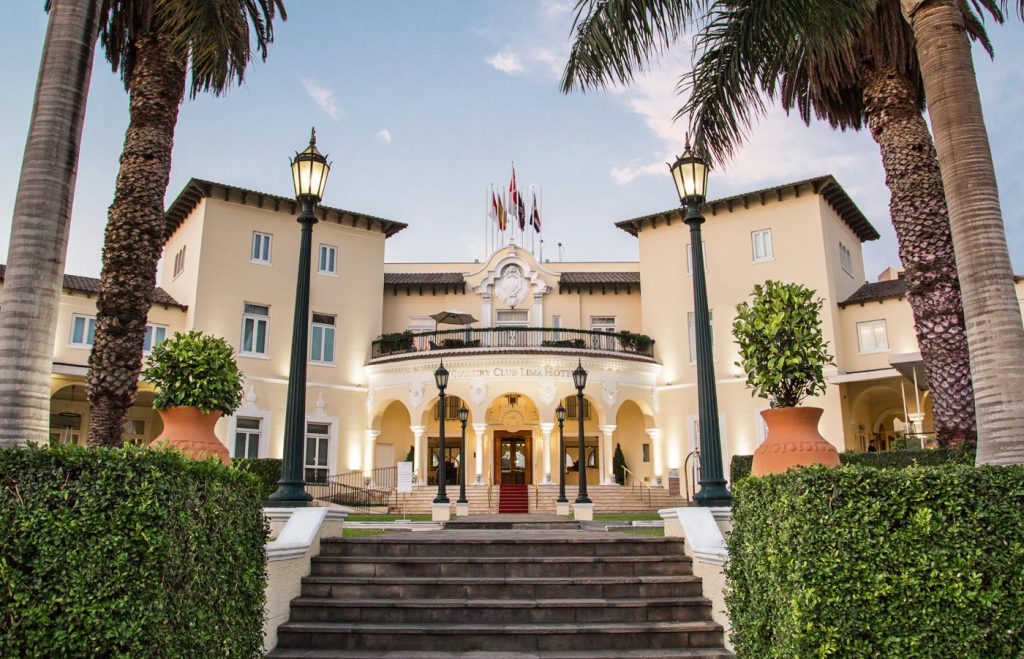 Rooms
The Country Club Lima hotel offers comfort and class in each of its 83 private rooms and suites. The rooms have a colonial country manor's charm, decorated with hardwood furnishings and simple but elegant white walls with luxury amenities, including luxurious Jacuzzis. Some rooms and suites have garden or golf club views. The hotel also offers Wi-Fi access, electronic safe deposit boxes, room service, a coffee shop, an outdoor swimming pool, gym, and sauna.
Common areas
Yaku Spa
Let the empowering energy of water relieve your stress and achieve your body needs' well-being and harmony. Give yourself time to enjoy the moment and relax within these state-of-the-art facilities.
Vitrales
Vitrales salon is an excellent place to enjoy some drinks while listening to live piano concerts under the light and colors of its stained-glass ceiling of the Country Club Lima Hotel gardens. We recommend paying attention to the 3 thousand pieces of colored glass that let the light pass and illuminate every corner of the room. There you can enjoy a wide variety of fruit juices, cocktails, sandwiches, cheeses, snacks, and desserts.}
Dining
Country Club Lima Hotel is one of the best choices for an elegant and delicious diner in Lima. El Perroquet restaurant offers some of the best Peruvian and international cuisine in a beautiful colonial salon and terrace.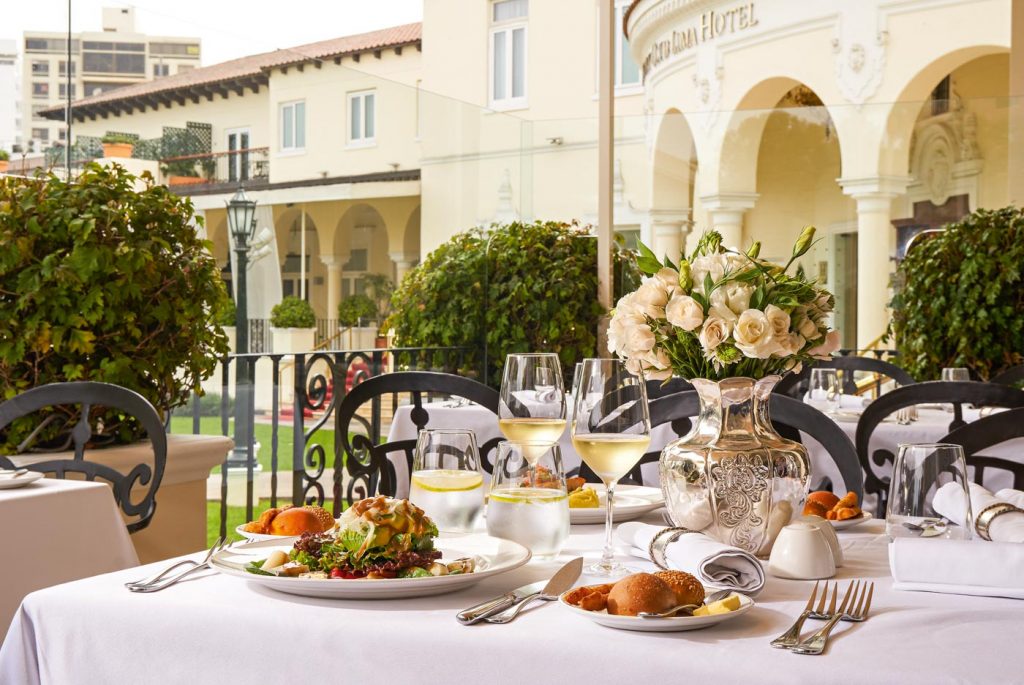 Don't forget to go for some drinks at the Bar Ingles, a cozy and classy Lima bar. El Bar Ingles has been the location of many classic novels by Peruvian literature since the second half of the 19th century. Definitely a great place to enjoy some drinks in Lima!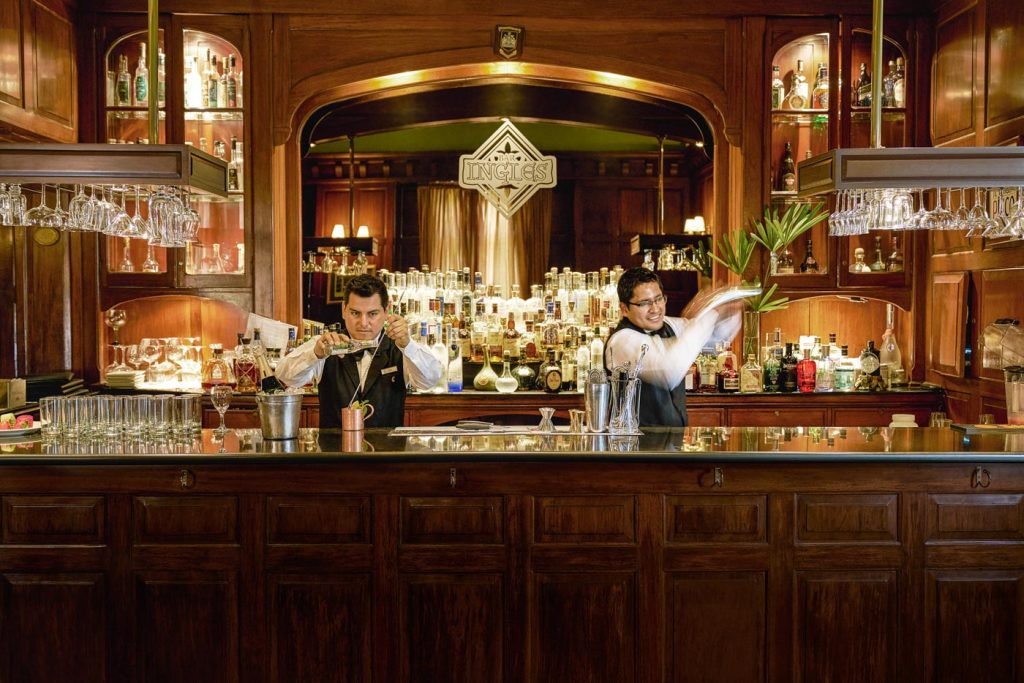 Insider's recommendations
The hotel is decorated with more than 300 Spanish and Inca art pieces borrowed from the Pedro de Osma Museum.
It is incredible to see all the hotel staff dressing in old European style, making you return to the past. That produces an aura of class and prestige.
We suggest going to the English Bar menu that offers a variety of national and international drinks. It also provides a variety of cocktails made with pisco, our flagship spirit.