Cusco city
This restored property is a house converted into an authentic hotel beautifully decorated in a colorful Peruvian style by talented local artisans. It is located around 15 minutes away from Cusco's city center by walk, in the famous San Blas neighborhood.
Rooms
Each room has a plaque naming the artists who decorated the room. There are two room categories, which have an inspiring unique design. The Superior room is a cozy and friendly space with very comfortable and nicely designed beds. The Superior Deluxe room, along with the Superior room, are thoughtfully decorated and painted. It is basically a more spacious room with stunning city views.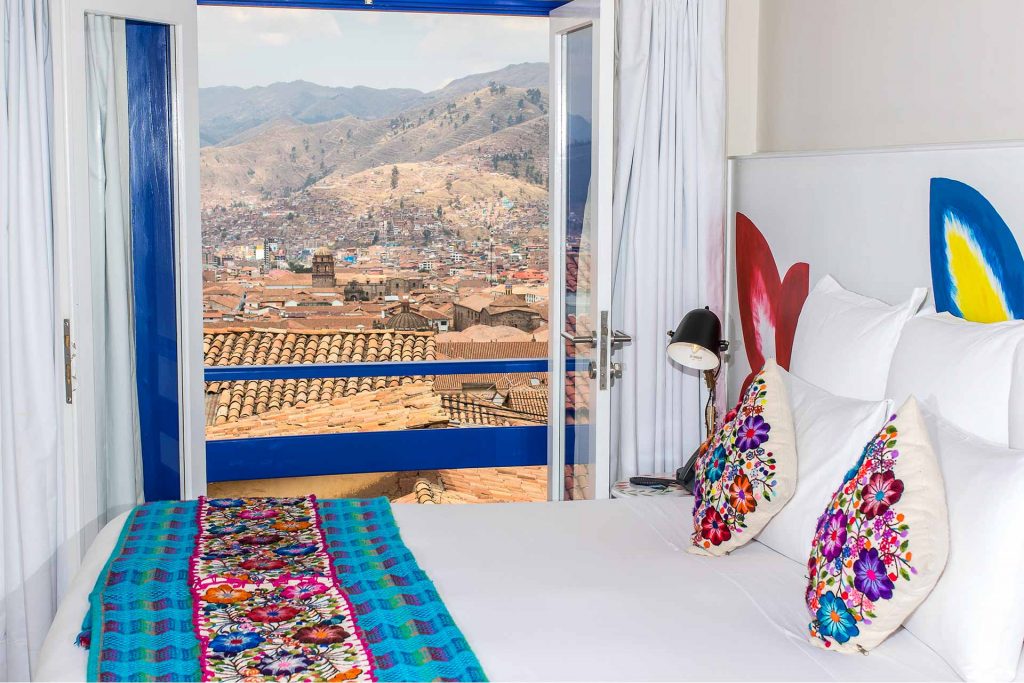 Common areas
This charming boutique hotel is inspired by local art from the Andes. The name of the hotel, El Retablo, comes from an immensely popular handcraft from the region of Ayacucho. The entire hotel is themed to represent this incredibly colorful wooden craft. You will also have a balcony overlooking the main square from the property. Also, admire the "retablos wall" and the beautiful floral paintings on the ceilings.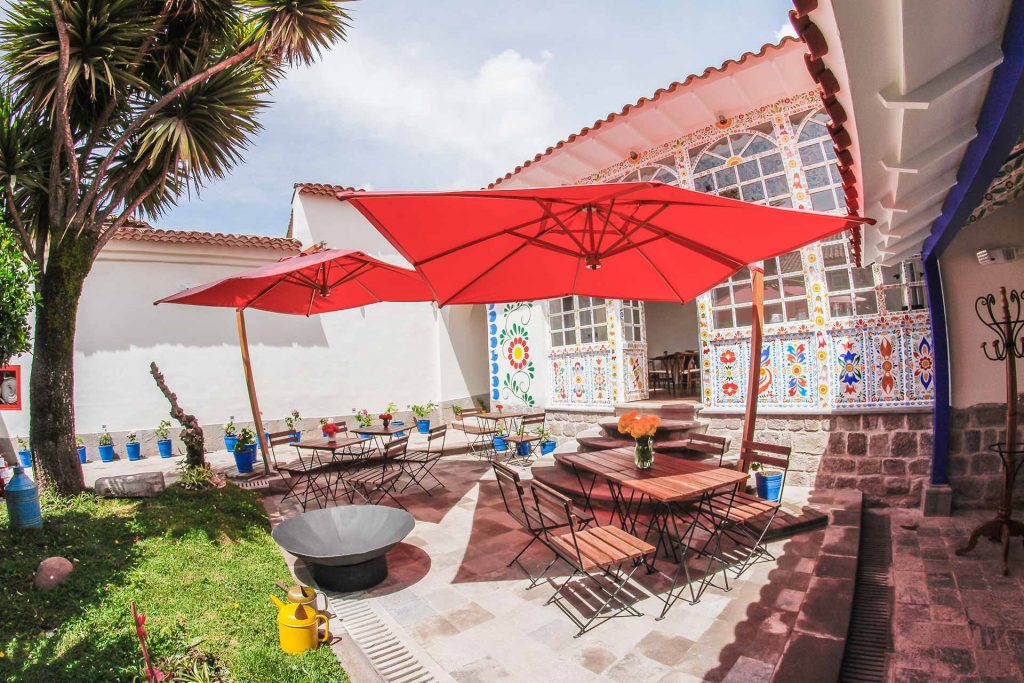 Insider's recommendations
This hotel is for travelers who don't mind walking a little uphill. The reward is a quiet location and a very charismatic hotel!
While at the hotel, wander around and admire paintings from the colonial era.
If you wish to warm-up a little before any treks or just want to self-explore a bit, go to Cristo Blanco statue by walk and enjoy stunning city views of Cusco. The hotel staff or tour guide can provide you with information on how to get there!
Order the most delicious omelets during your breakfast at the hotel. You will love them!
If you love live local music, enjoy it in the courtyard each early evening along with some snacks or Pisco Sour!