Cocachimba – Chachapoyas, Amazonas
Gocta Andes Lodge is located right on the Cocachimba village's edge, just 42 km from the Chachapoyas region's capital. The Gocta Andes Lodge is close to many natural and cultural attractions worth seeing, like Gocta waterfalls, Kuelap, Leymebamba, and Karajia. Therefore, if you can travel to Amazonas, book a room here, you will not regret it.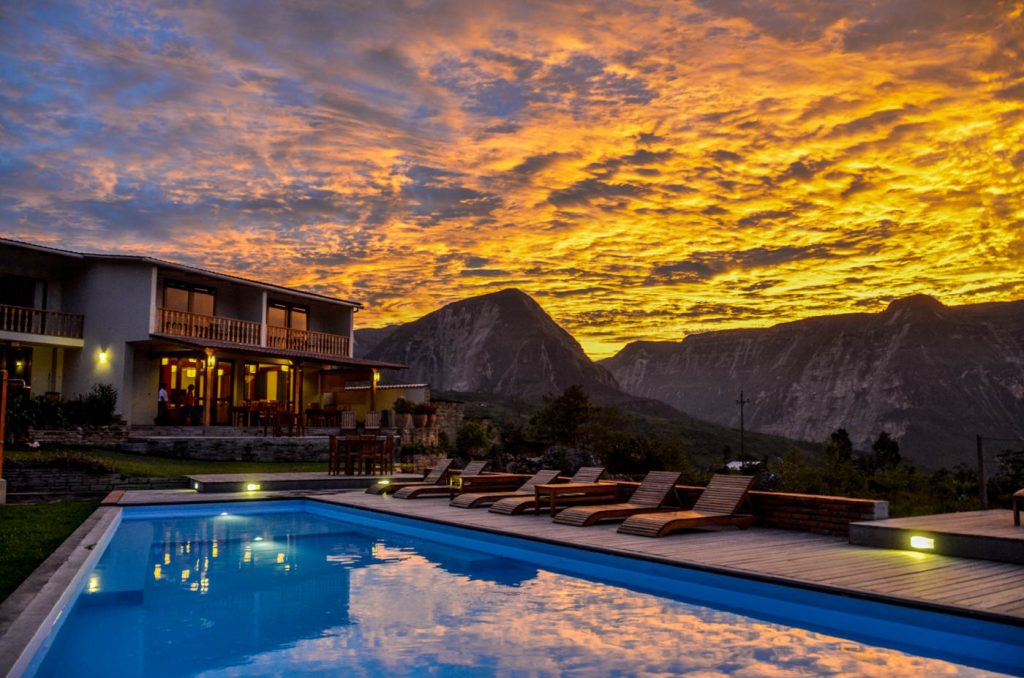 Rooms
Gocta Andes Lodge offers 16 rooms and 2 suites. They are all comfortable and spacious surrounded by the beautiful and seldom explored cloudforest. They all have a terrace or balcony overlooking the Gocta waterfall, mountains and, or course, the forest.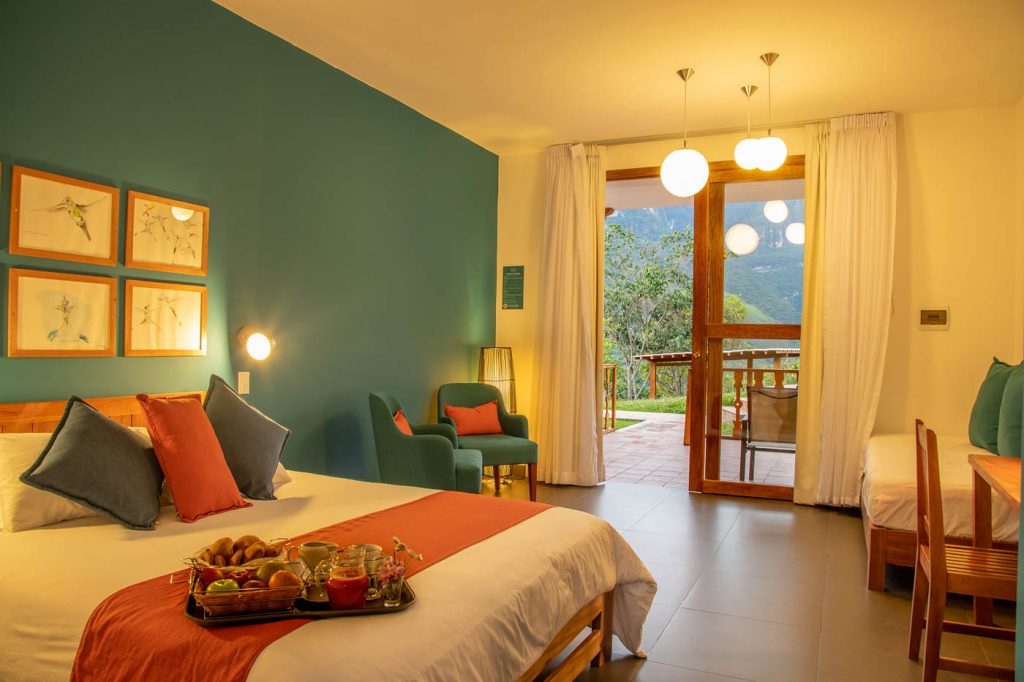 Common areas
The hotel has an outdoor swimming pool where its guests can relax enjoying the commanding Gocta waterfall views. There are also large terraces, and a pretty orchid garden to explore around the property. 
Dining
The Gocta Andes Lodge has great cuisine. They combine the traditional flavors of the Andes and forest of Amazonas in a rich and varied menu of Peruvian food. Their dishes are made with local products such as trout, pineapple, plantain, cheeses, and coffee. Those products come from the nearby communities.
Insider's recommendations
Although the jungle weather is usually hot, Gocta Andes Lodge is located in a high jungle with a mountain climate. It means that it can get pretty cold. Don't forget to bring warm clothes and a raincoat!
Gocta Andes Lodge is a great place to disconnect from the noisy cities. It is safe, has many open green areas and some of the best views in the area.