Cocachimba, Amazonas
Gocta Natura Reserve is located in Cocachimba – Amazonas region – in the middle of a nature reserve with unmatchable Gocta Falls' views. The lodge is a three-hour car ride from the Jaen airport and a 90-minute trip to the Quelap Teleferico.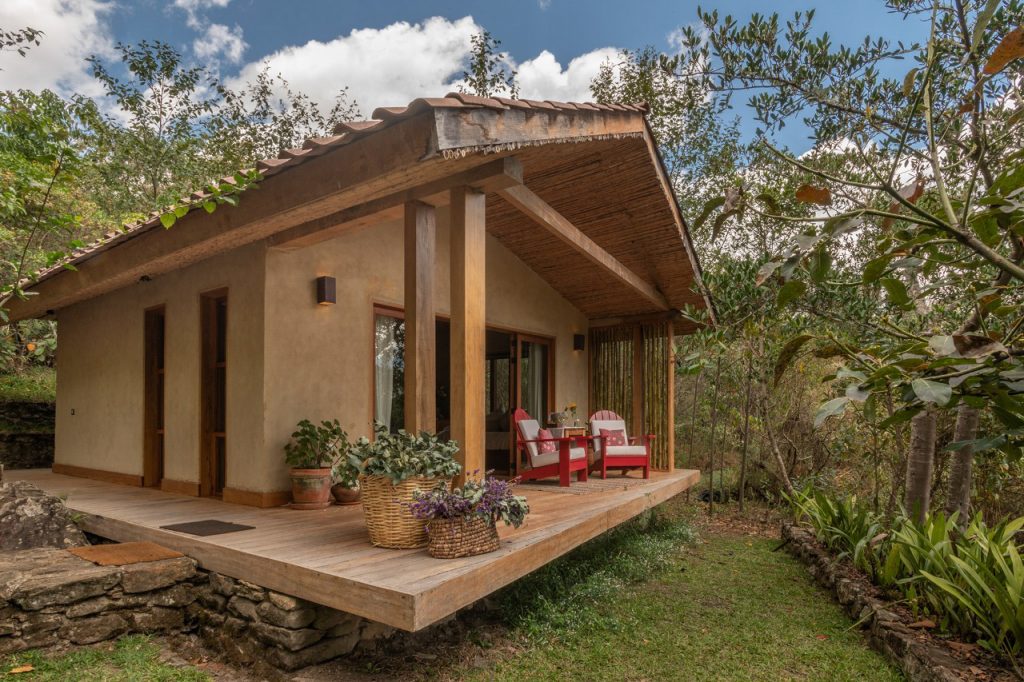 Room
The property has five cabins located along the property's private forest right in front of the Gota Waterfalls, the third-highest in the world. The cabins have cozy terraces and beautiful gardens. They also have bathrooms with hot water, robes, towels, and high-quality bedding.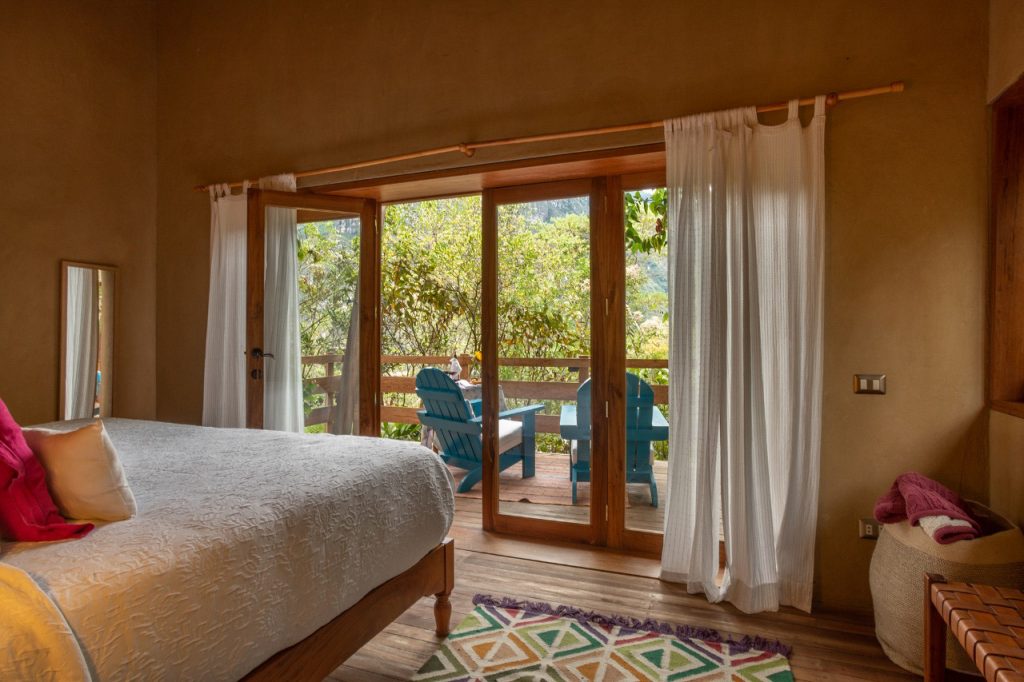 Common areas
The social area is very cozy and perfect to rest after a long day in Gocta. There is a clay oven and grill, many board games, and a very homey ambiance with comfortable chairs and couches. The big fireplace sends out warmth and light in the evening, where you can enjoy a freshly made cup of coffee. If you are up for it, get in La Poza, a beautiful pond surrounded by the forest.
Pay extra attention during your walks around the gardens; you may pot some hummingbirds among the orchids.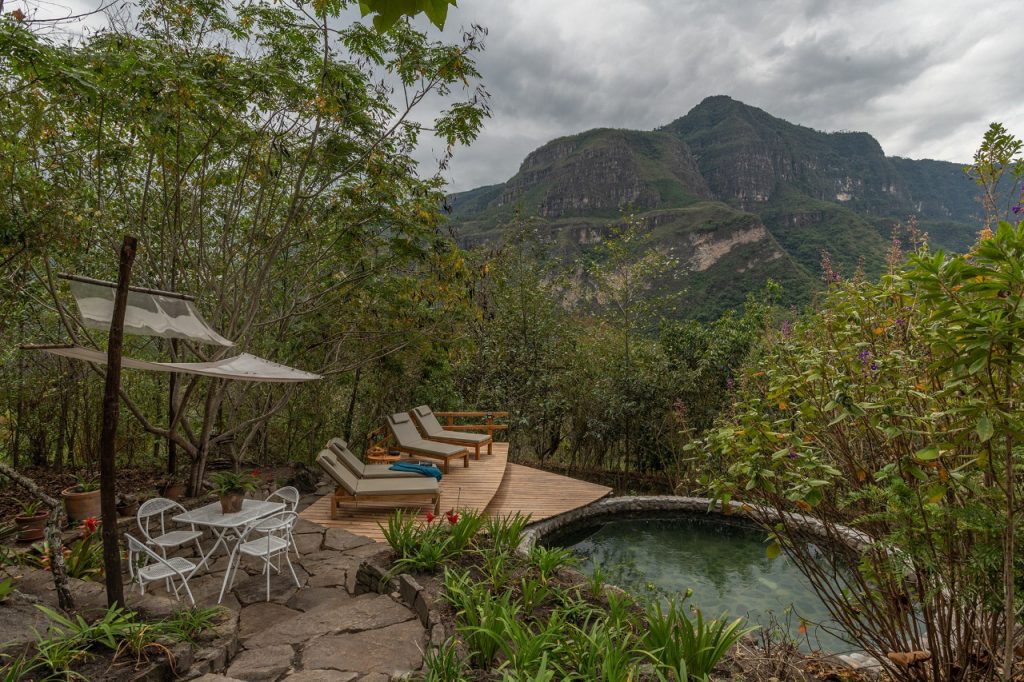 Dining
Gocta Natura Reserve serves delicious farm-to-table homemade cuisine. They use fresh products from their own garden and local ingredients sourced from the nearby farmers. Don't miss the handmade bread for breakfast and cakes during tea time!
Insider's recommendations
The hotel owner is committed to protecting the cloud forest and its biodiversity while helping local families to improve their quality of life.
This property has an excellent location for day trips to Sarcophagi of Karajía, the impressive fortified city of Kuelap, and, of course, Gocta waterfall.