Paracas, Ica
Hacienda Bahia Paracas is a beautiful property framed by scenic ocean views, lush tropical gardens, and the fine architecture of a classic coastal mansion. This hotel is located just three hours south of Lima, in Ica, Peru, on the shores of Paracas Bay. It is a bit far from the town of Paracas. Still, its location allows privacy and total disconnection surrounded by the ocean.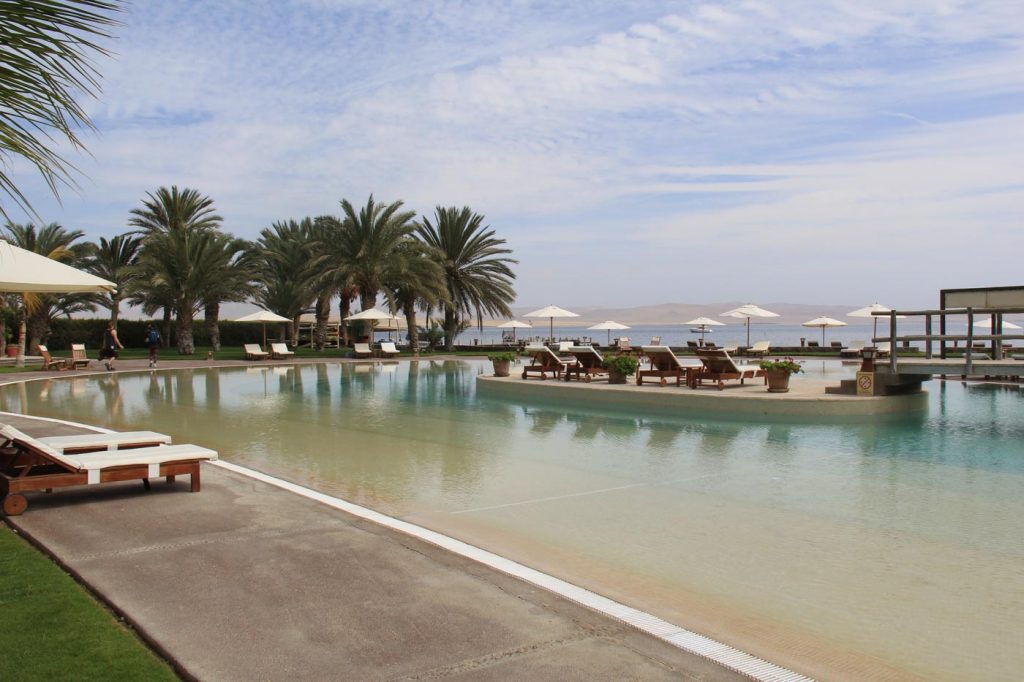 Rooms
All rooms are elegant and simple, keeping their coastal hacienda style.
The hotel offers a range of rooms like Double Ocean View, Double Twin Inside View, Double Twin Ocean View, Suite Ocean View, Bahia Paracas Suite, and Bungalows. These rooms feature nice cozy beds, LCD television, air conditioning, heating, mini bar, a digital safe, hairdryer, and a bathroom with a shower. In addition, some rooms offer a private terrace with direct pool access, oceanview, internal view, a sitting room, a fireplace, and a bathtub with a hydro massage.
Common areas
The hotel offers excellent facilities such as an outdoor pool, a well-equipped gym, a modern tennis court, a natural grass soccer field, a spa with pampering services, and a sauna. Also, you will enjoy the boutique museum on the property that contains two floors of ancient artifacts and textiles of incomparable beauty. Finally, they have a private barbecue area for groups and an artisan oven special for pizza nights in the central Patio el Olivo.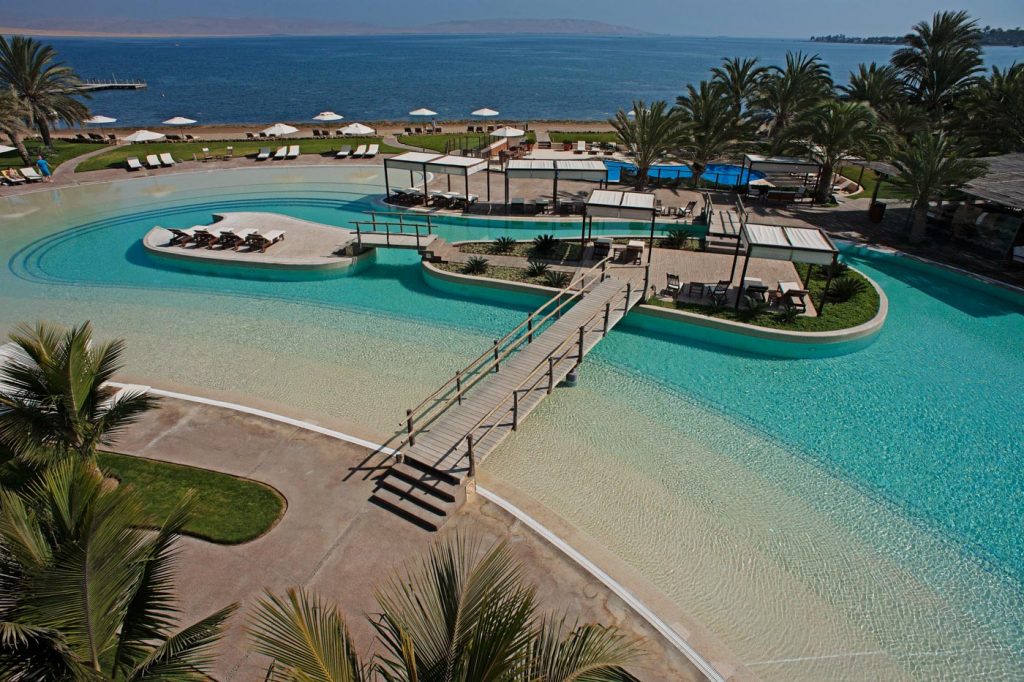 Dining
Hacienda Bahia Paracas offers an elegant fine dining restaurant called El Coral Restaurant and a casual cafeteria called El Huarango cafeteria.
El Coral Restaurant has an elegant dining room decorated with an extensive collection of seashells. It has stunning views of the bay, where you can enjoy and taste Peruvian and international dishes.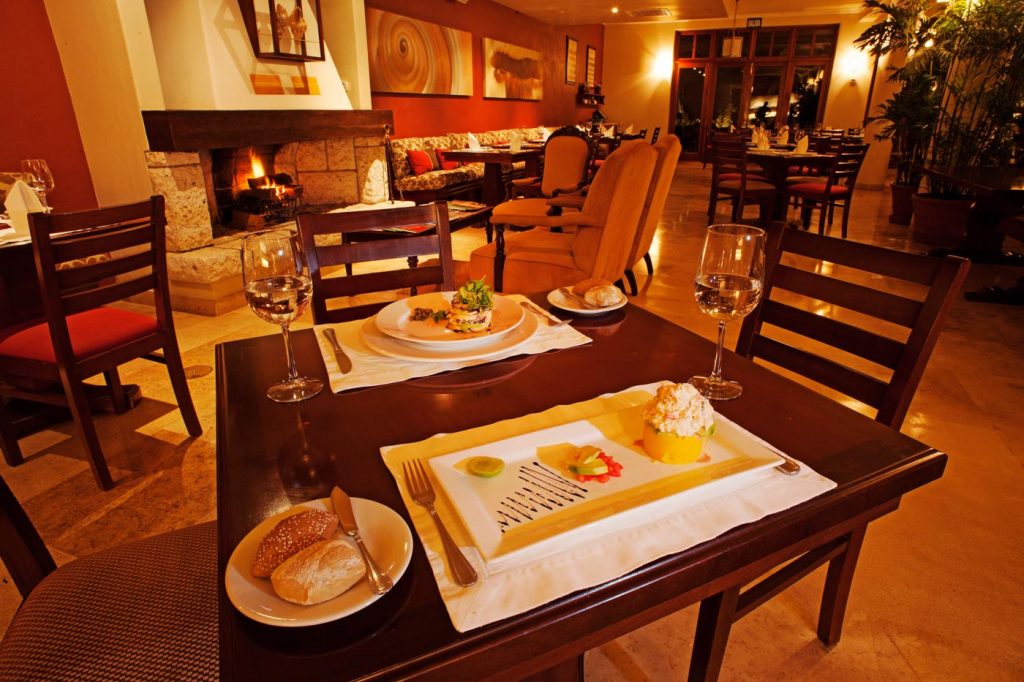 Bar
The Marineros Bar offers a pleasant atmosphere with live music in the evenings and a great collection of over 30 gin and bourbon options. In addition, you will enjoy a fine selection of cocktails made by our staff, like the famous Pisco Sour.
The Pool Bar is the most relaxing spot around the hotel, where you will enjoy views of the pool, beach, and the Paracas Bay beyond.
Experiences
The hotel offers different activities such as watersports like kayaking and stand-up paddleboarding in the bay of Paracas. The strength of its winds and the tranquility of its waters provide the perfect combination to enjoy a wonderful experience. Hacienda Bahia Paracas also offers bicycle rentals to ride along the beach and visit the city.
Guests have access to a private dock and boats belonging to the hotel, which offers excursions to the Ballestas Islands.
The property also offers La Haciendita Club, a lovely area to keep your children busy. They can find games and sports in the mornings and crafts, and hobbies during the afternoons under the supervision of well-prepared hotel members.
Insider's recommendations
It is essential to mention that the hotel is located very close to the Paracas desert peninsula and the Paracas Bay, encompassing one of the world's unique ecosystems.
The hotel is the perfect spot on the Peruvian coast for nature lovers. You can see many seabirds and waders along the beach. And just a 10-minute walk will take you to the border of the Paracas Natural Reserve.
The hotel is a good destination where modern luxury and simplicity blend seamlessly to create an unforgettable experience for you and your family.
We suggest trying doses of fresh, natural local fruits-smoothies at Frusion in El Chaco beach, just entering Paracas Bay.