Barranco, Lima
Hotel B is a pretty property in a restored colonial mansion located in the trendy Barranco district, a fun and historical area in Lima. Here, you will be able to walk along its boardwalks, streets, parks, and small squares in Barranco while you are enjoying beautiful sunsets.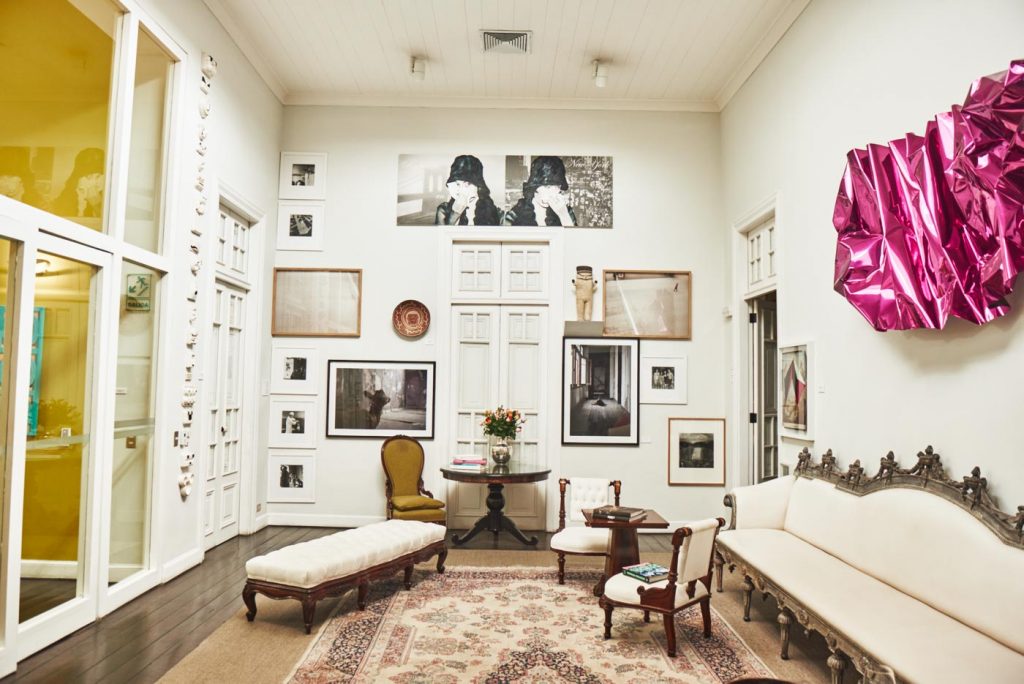 Rooms
Hotel B is a luxury boutique hotel with 17 rooms, divided into four floors, of varying sizes. The largest and most elegant rooms are known as Ateliers. These rooms are located in the oldest part of the hotel. They are equipped with air conditioning, Wi-Fi, organic bathroom amenities, and elegant pillows. There are also double and twin rooms with rain showers or bathtubs, depending on the size. Finally, two rooms on the first floor are specially adapted for guests with disabilities.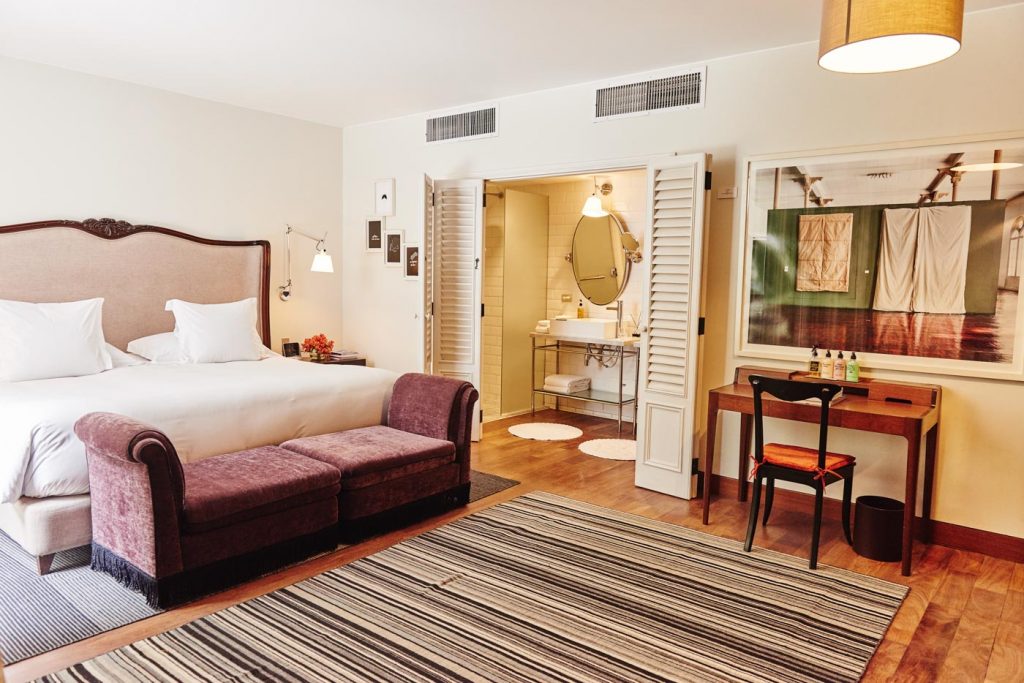 Common areas
An elegant lobby operation handles small tour groups who use the hotel. They Always offer champagne as a welcome drink to the hotel. Hotel B also has a lovely roof terrace space for drinks with a beautiful sunset and sea views.
The internal patio of this hotel is located between the historical and contemporary wings. With a living wall, water feature, and modern art everywhere you look, it is a favorite spot for breakfast, lunch, or dinner.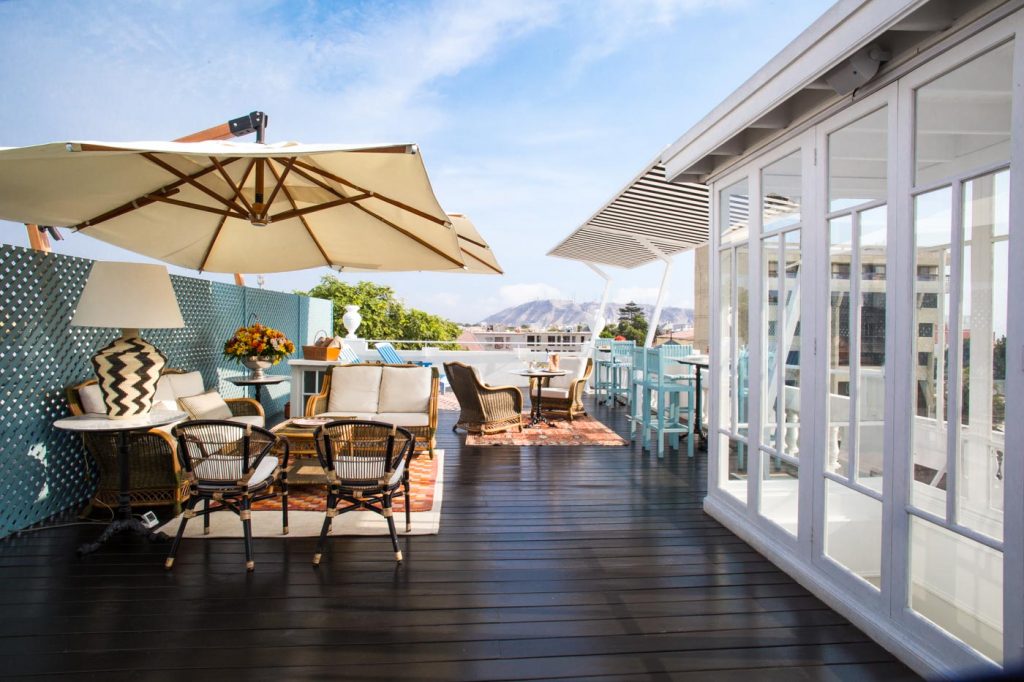 Dining
Hotel B restaurant offers Peruvian-Mediterranean dishes and contemporary twists on highly traditional Peruvian dishes. Also, The hotel gives a standard version of Lonche, Peruvian tea-time, featuring fresh fruits, sandwiches, sweet treats, coffee, and herbal infusions.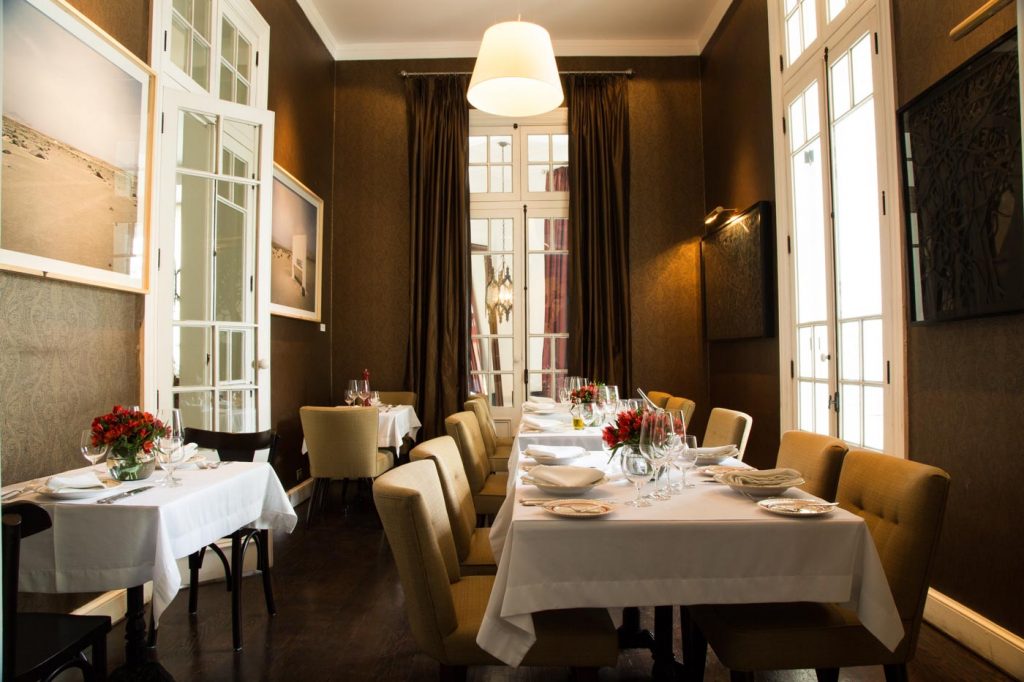 Insider's recommendations
There are over 300 pieces of excellent and valuable works of art.
Barranco also has excellent restaurants to choose from, including the famous ones like Isolina and Central. Central restaurant is frequently listed in the top 10 restaurants on the World's Best 50 Restaurants List.
This hotel is a perfect choice for a honeymoon, anniversary, or special occasion for those who can afford it.