Machu Picchu Pueblo, Cusco
Inkaterra Machu Picchu Pueblo hotel sits across 12 acres of isolated property in a private mountainside refuge deep in the lush Andean cloud forest outside Machupicchu town. The perfect location to connect with nature and yourself.
This welcoming retreat offers travelers an authentic travel experience in an atmosphere of refinement and thoughtful hospitality.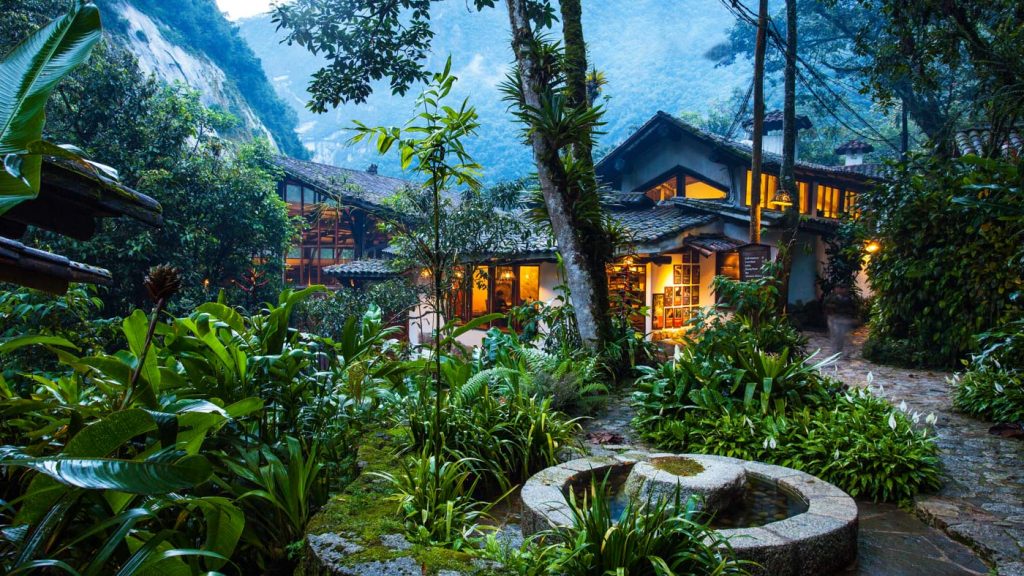 Rooms
The hotel has 85 bungalow-style rooms distributed on twelve acres in the middle of a stunning setting close to Machupicchu town. All rooms have a fireplace, and thick handmade alpaca wool blankets cover each bed. The Inkaterra Machu Picchu Pueblo Hotel has spacious suites equipped with luxurious marble bathrooms, an outdoor shower, and an opulent villa with a private plunge pool hidden within the gardens.
Common areas
As you go inside this property, it feels like you have entered a garden hidden from the rest of the town. There are beautiful plants, orchid trails, local birds, and cobblestone paths that connect every hotel area. Also, there is an interesting library, lounge, tee house, and a beautiful bar area. The Unu spa is perfect for enjoying a relaxing moment after a long but fun day visiting Machupicchu.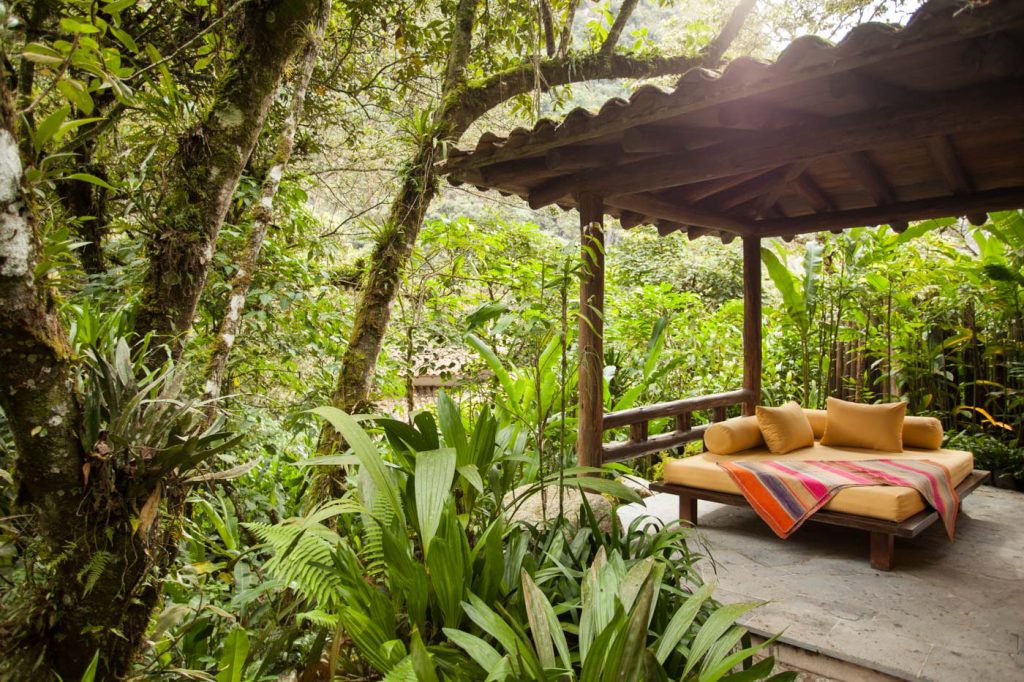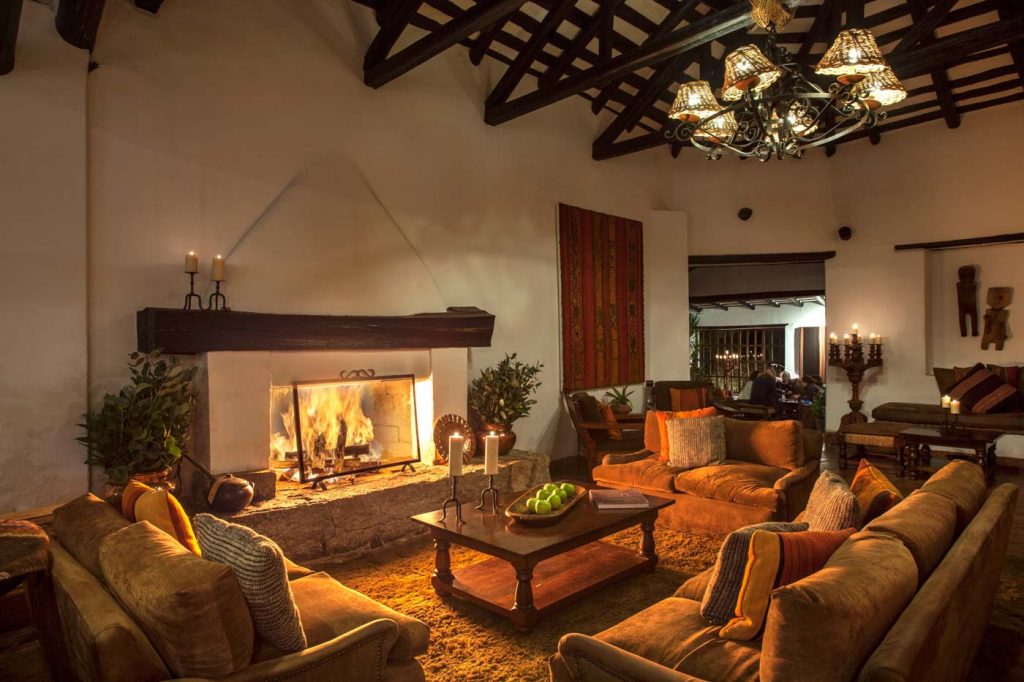 Dining
The restaurant was built using local materials, creating a pleasant and cozy atmosphere. Here, you can enjoy Peruvian cuisine with an exceptional view of the Vilcanota river.
There is also the lovely Cafe Inkaterra. They offer delicious local dishes with fresh ingredients from the local area. This Cafe is situated under a traditional Amazonian palm-thatched roof and has stunning views of the mountains.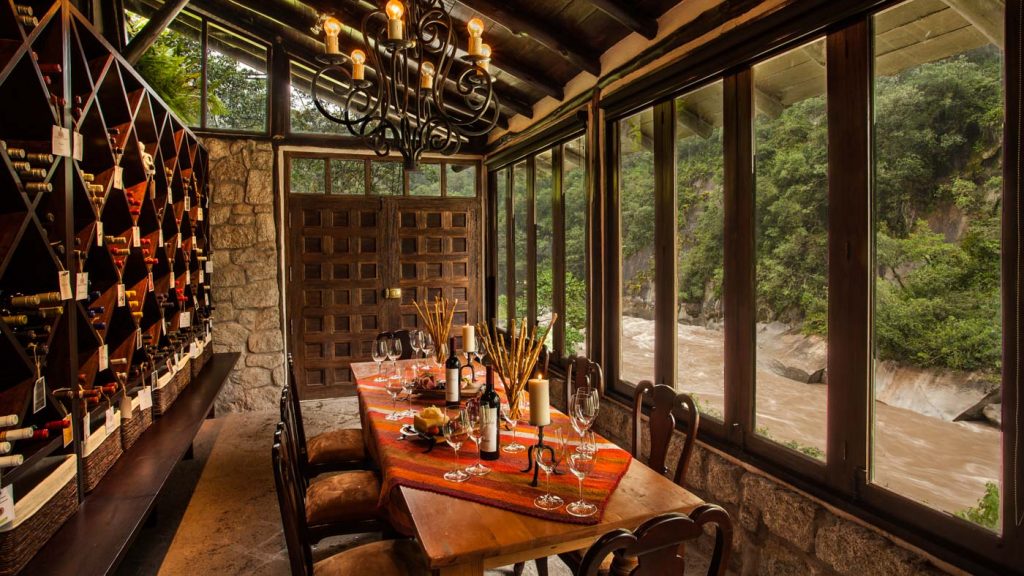 Experiences
The hotel offers some excursions like Guided Birdwatching Walk, Orchids Excursion, and other interesting activities.
Insider's recommendations
This hotel is home to many examples of the cloud forest's biodiversity, like orchids(372), an impressive concentration of birds, hummingbirds, and butterflies.
Inkaterra hotel is a leader in ecotourism and sustainable development in natural areas in Peru.
One action of Inkaterra, AJE Group, and the Municipality of Machu Picchu Pueblo has been the invention of the compacting mechanism housed in Machu Picchu Pueblo to recycle the plastic waste left by visitors.