Miraflores, Lima
The Innside Lima Miraflores by Melia is located right in the Miraflores neighborhood heart, three blocks From Kenedy Park. There are shops, bars, and restaurants, all within easy walking distance from the hotel. This hotel is a great base to explore this vibrant and lively area of Lima.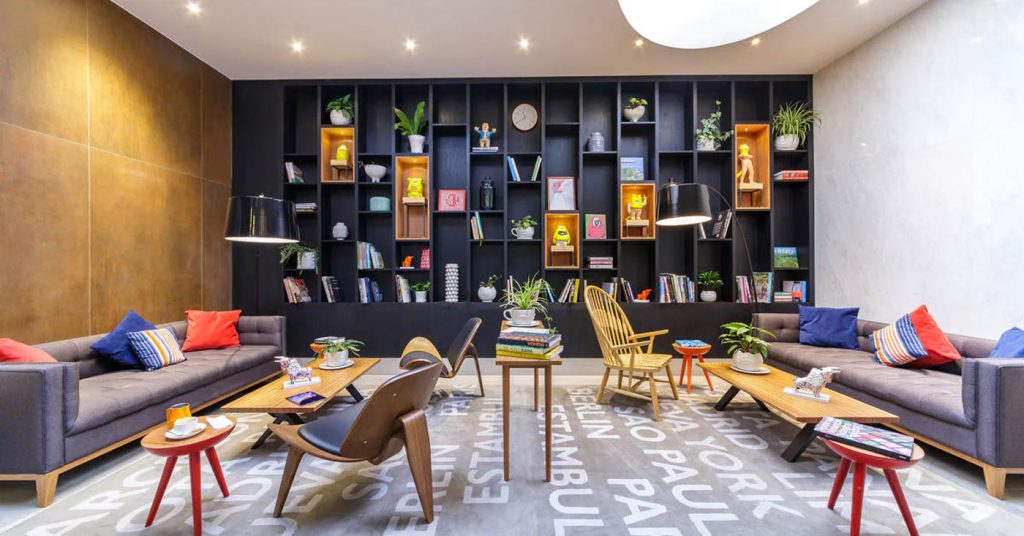 Room
The Innside hotel has 140 spacious rooms. They have a contemporary and urban design, decorated with interesting murals and art pieces by modern Peruvian artists. They are all equipped with free high-speed Wi-Fi Internet, telephone, hairdryer, coffee maker, air conditioning, cable TV, and minibar.
This property is the perfect place for families who want to enjoy a few quiet days. They offer family rooms with a king-size bed and a bunk bed for children to sleep comfortably separated.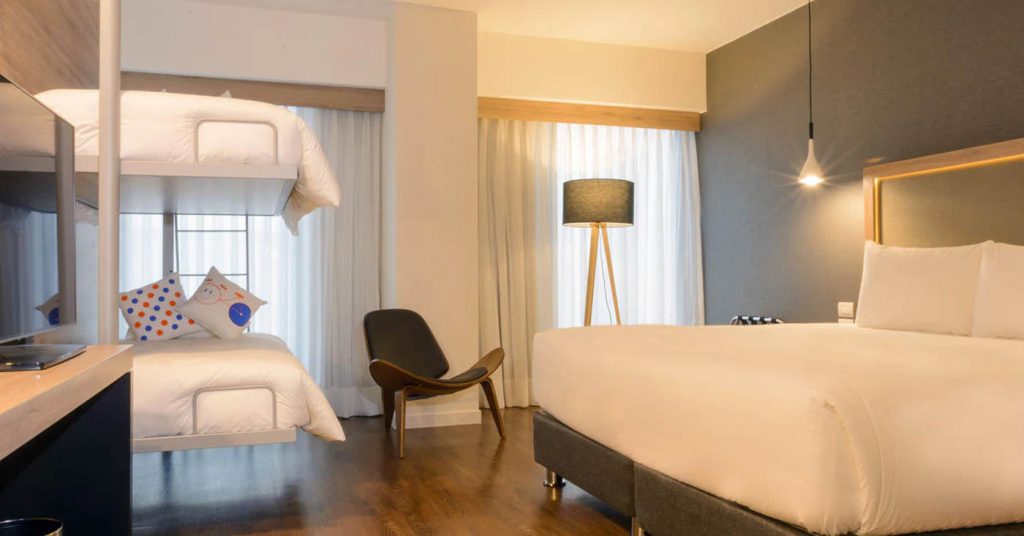 Common areas
The hotel has a well-equipped gym, swimming pool, reading room, and overground rooftop Bar. This bar is an excellent place to enjoy Lima nights with a selection of cocktails, tapas, and snacks. Also, the hotel offers a space for social and corporate events with superior technology for your meetings.
In the common areas of the hotel, there are sculptures made by local artists such as Marcelo Wong, Rafael Lanfranco, Isabel Luna, and Ricardo Inga Arizola.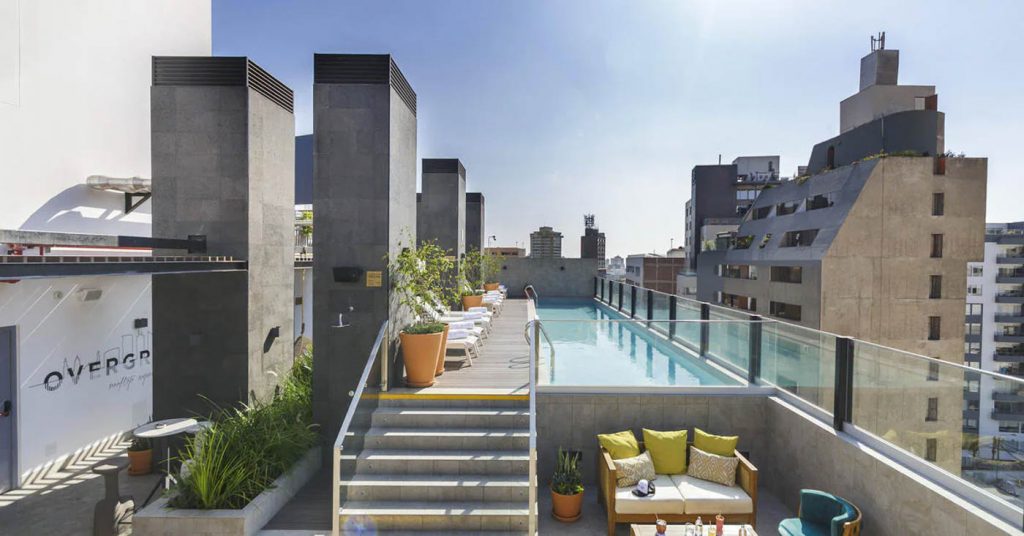 Dining
The Innside Lima Miraflores hotel has an exclusive restaurant called 352 Gastrobar with varied and healthy options, which combines Peruvian and international flavors. Breakfast is also served in this restaurant every morning. Don't forget to check the exquisite international menu with a Peruvian flair in the mornings and a vibrant atmosphere for lunch, dinner, and cocktails.
Insider's recommendations
This hotel is a perfect place to start exploring Peruvian culture and finding fun in the surroundings.
Guests and locals can enjoy the famous Overground rooftop bar and terrace, located on the 10th floor next to the pool, where you will enjoy a selection of cocktails, tapas, and snacks.
This is the best option for families with kids in Miraflores.