Ruinas, Cusco city
The JW Marriott El Convento is housed in a restructured 16th-century convent in the heart of Cusco city. Located only two blocks away from the main square, which makes it have a privileged location, close to the most important attractions in town. Staying at this property is a must due to the historical value and luxury with fancy facilities for an unforgettable experience.
This hotel will make you live a real luxury experience from the moment you arrive at the property until the farewell day. The combination of good style, history, and luxury facilities are worth it!
Rooms
All rooms and suites mix a touch of exclusive amenities, comfortable beds with high-quality bed complements. Likewise, JW Marriott El Convento is famous for being the only hotel where all rooms are fully equipped with a superb modern oxygen system to helps guests adapt to the Andes' high altitude.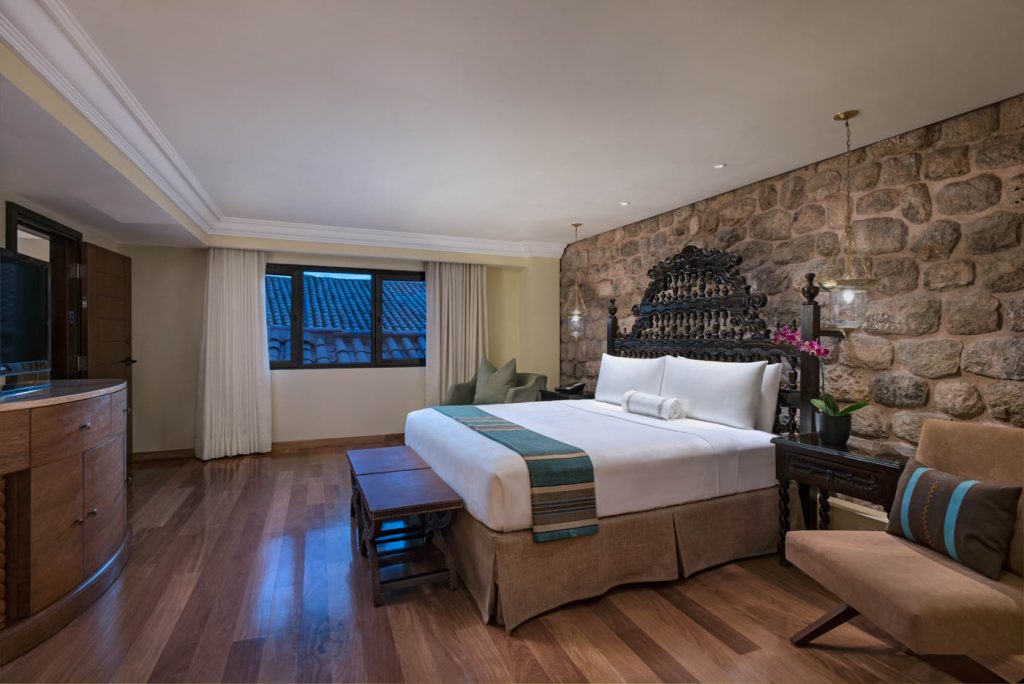 Common areas
From the nice and spacious lobby to all the hotel's luxury corners, you will get to feel pampered during your stay in an elegant and charming space in the heart of Cusco. You will get to enjoy treatments inspired by Andean traditions, massages, and high-standard Spa services, as well as a pool, a sauna, an area full of relaxation, and a yoga room. Break the routine while at the hotel! The full-service spa offers an enchanting and relaxing environment, where you can choose from traditional Inca healing treatments, a thorough massage, and a private indoor pool.
Dining
Immerse yourself in a highly recommended culinary experience at "Qespi", the hotel's elegant restaurant & Bar. Enjoy a great variety of finely selected regional and international dishes from the professional house chef and barmen. They always display a masterly variety of culinary proposals and cocktails, which will delight your senses. You're more than welcome to explore this universe of flavors.
Insider's recommendations
Ask front-desk about the hotel's cost-free activities, such as a tour around the hotel, Pisco Sour lessons, San Pedro local market tour, a bonfire on the terrace, and more. You'll definitely enjoy them!
Walk to "Museo del Pisco" and enjoy the best cocktails of Cusco in a warm atmosphere with nice music, where you can have a nice time with family and friends. This is located just across from the hotel.
If time permits, self-explore the city! Walk to the San Blas neighborhood and its highly talented artisans, in whose workshops you can even shop authentic artworks.
If you are a lover of Cusco food and wish to eat outside the hotel, there are great options such as "Uchu" Restaurant". Try an exquisite "Grilled Alpaca" served on a hot stone. It's amazing!