Santo Domingo, Cusco city
This luxury hotel was part of the most famous temple of Inca times, Qorikancha or Temple of the Sun, declared Cusco's National Heritage. It is located only four small blocks from the main square and combines Inca walls with a charming colonial house. It is also home to a wide variety of artworks. Many of them are original paintings of Cusco School!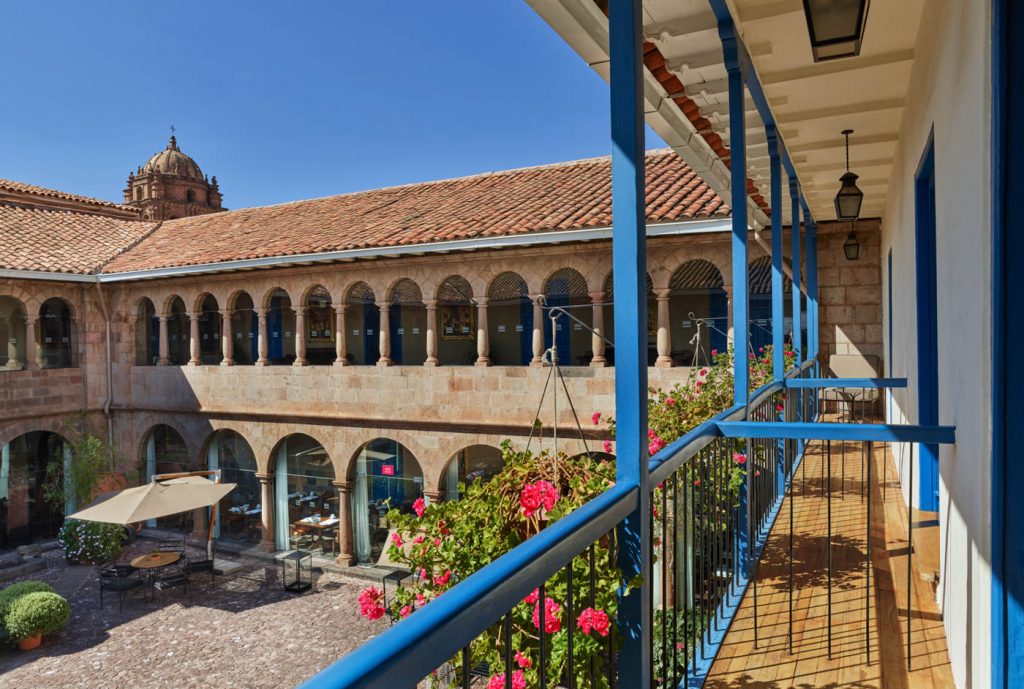 Rooms
The hotel has a history of a few ones all over the world. All suites are fashioned with a decoration in wood and hand-painted walls by famous local artisans inspired in the colonial era. They display a rich mixture of colors from the local Peruvian heritage.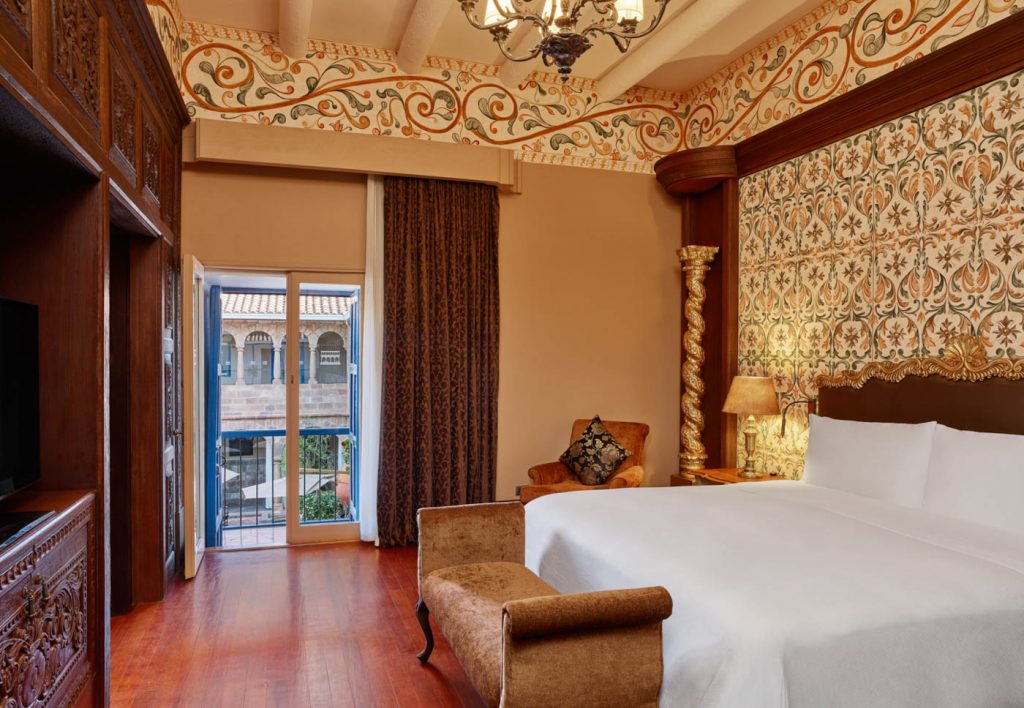 The Inca Temple Suite has been designed for families and travelers that come in groups. It provides bed entertainment and a full spacious area to stay in. The Imperial Suites offer exclusive views of the city of Cusicancha from the private balcony. Other rooms are also beautiful, but these ones specifically are the most special.
Common areas
The hotel lobby offers guests a spacious and tranquil area. Along with a charming atmosphere and relaxing music, you will feel at home! There is also a lovely terrace inside the hotel, from where you have a beautiful view of Cusco's imperial city.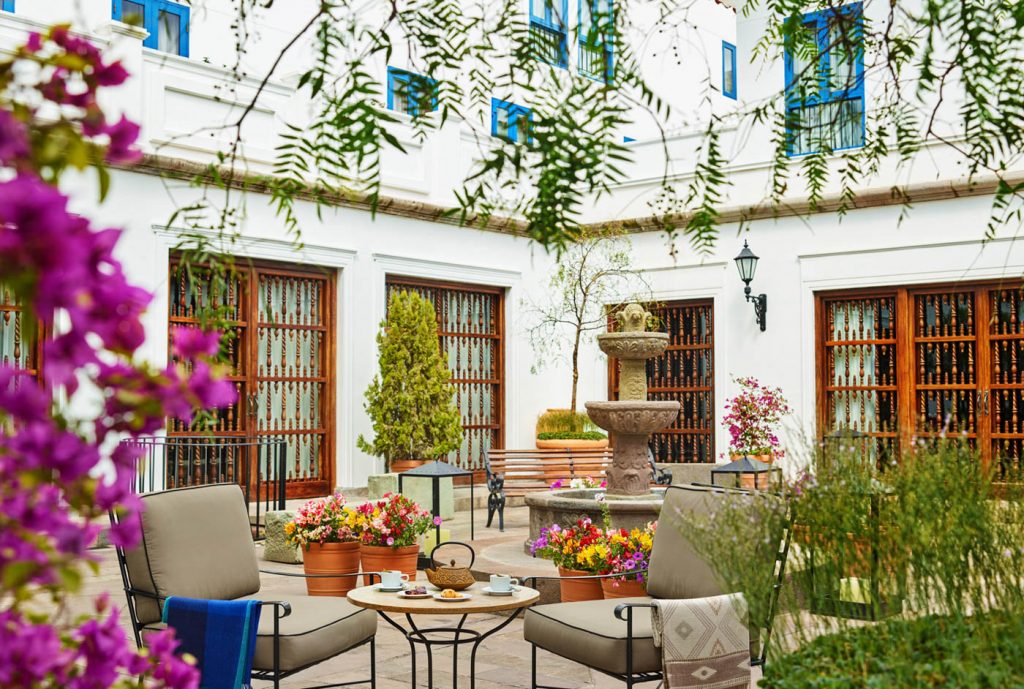 Dining
Delight your senses with exquisite local flavors of Peru at "Inti Raymi" restaurant. There you can taste both regional and international dishes designed by culinary experts in a charming and warm atmosphere. For a better dining experience, choose a restaurant patio table, which overlooks the beautiful courtyard.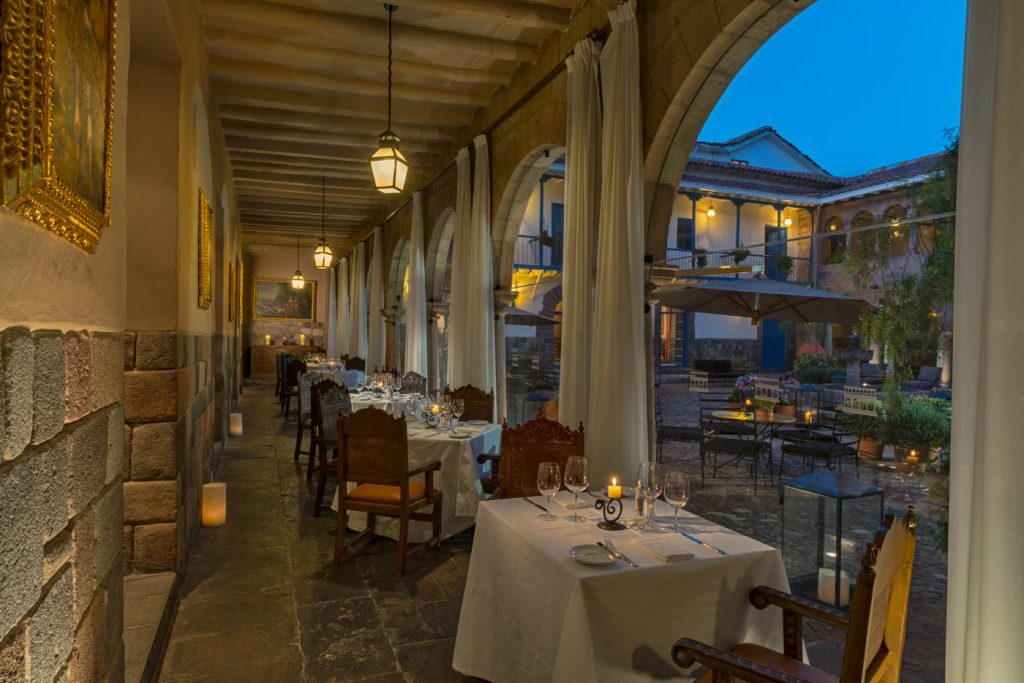 Bar
The Rumi Bar, embraced by an original 64m² long Inca stone wall, has an unrivaled ambiance to enjoy exquisite cocktails accompanied by light appetizers.
Experiences
Professional and friendly bartenders at "Rumi Bar" have designed the Pisco Masterclass. With this hands-on experience, you will learn how to prepare the perfect Pisco Sour, Peru's national drink. They will provide you personalized guidance for you to have a great time making and tasting!
Lomo Saltado and Ceviche are dishes that have pushed our gastronomy and made it very famous all over the globe. The enhancement of its value is also the appreciation of our past and our gastronomic tradition. Let us invite you to discover all the secrets of these dishes, the most recognized in Peru and internationally. Join the Flagship Seasoning and learn the process for preparing them using the freshest local products.
Enjoy a unique and unforgettable Dinner show experience accompanied by a colorful and exclusive live show, where you will get to admire and learn a bit more about our traditions.
Roasting boxes & Burners! This first-class cuisine experience is an introduction for you to enjoy exquisite traditional Andean alpaca and guinea pig meat cooked using a Chinese roasting box. Discover this technique's secrets with a highly experienced chef while exploring new scents, flavors, and textures.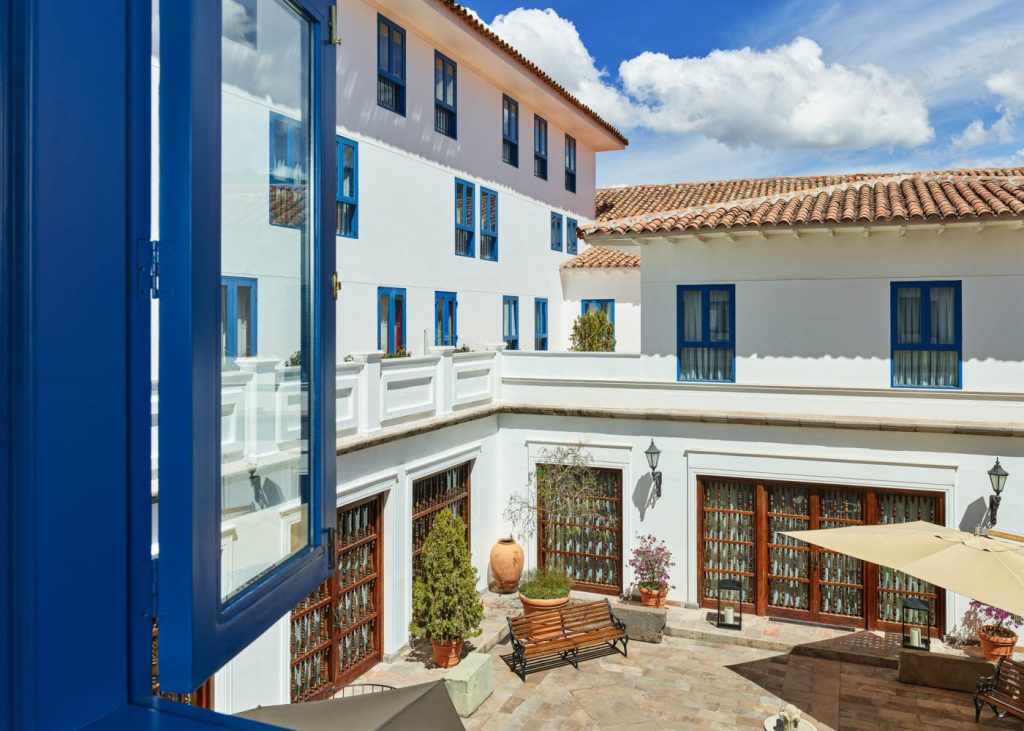 Insider's recommendations
If interested in learning more about the property's history, ask the front-desk for Information about the guided tour around the hotel. It's like a real museum due to various artworks, colonial pieces, and Inca walls.
If you are interested in folkloric dances, you can visit the "Qosqo Native Art Center" at night. It's just two blocks away from the hotel and across the Korikancha temple.
Visit the Santo Domingo church by yourself. It's located a few steps from the hotel.