Punta Sal, Tumbes
Punta Sal Suites & Bungalows is located at km 1,192 on the old Panamericana Norte, just 15 minutes from the Mancora beach and an hour from the Tumbes airport. The great location of the hotel allows enjoying sunny and warm days all year round, with temperatures ranging from 26° to 34° C in summer and 20° to 28° C in winter. This property is the perfect place in northern Peru to relax and disconnect on a unique private beach.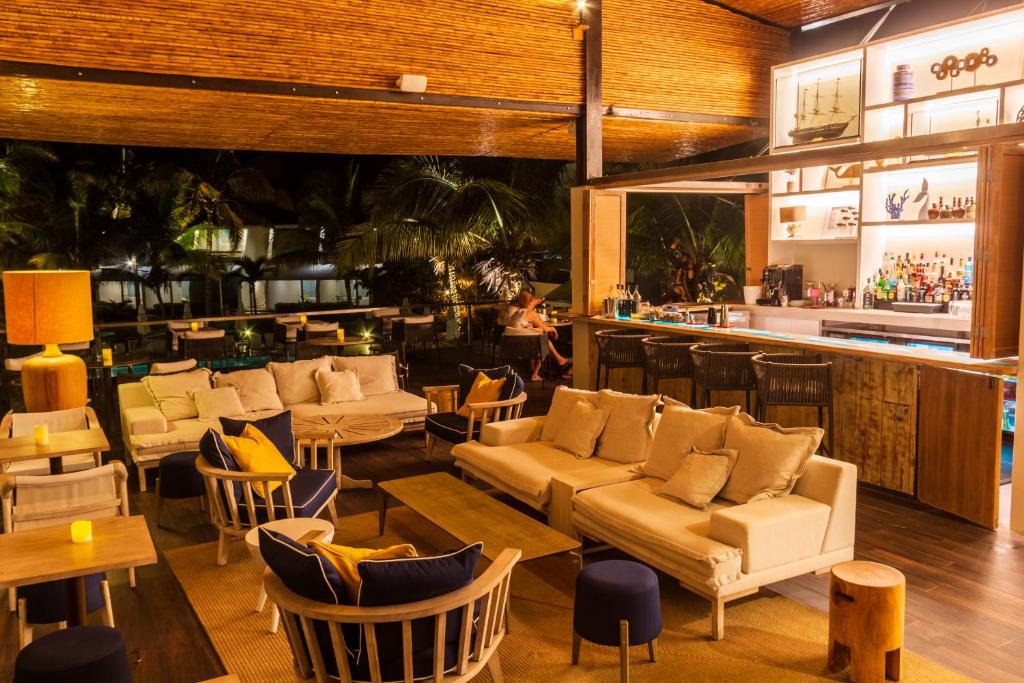 Rooms
Punta Sal Suites & Bungalows has 45 hectares along 1,500 linear meters of the beautiful Punta Sal beach.
The property has 68 rooms categorized as a Suite, Bungalow, and Standard rooms. Each of those rooms has a comfortable bed, safety box, air-conditioner, minibar, Tv, fan, and a private bathroom with toiletries and a dryer. One of the main advantages of this hotel is that most of their rooms have beautiful views of the ocean because they are just some meters away from the beach shores.
Common areas
The property offers an outdoor swimming pool, a small gym, a ping pong, a tennis court, a mini-golf, a business center, and a spa with an incredible massage. Since the hotel has around 1,500 linear meters of the Punta Sal beach, many lounge chairs and umbrellas are available.
Experiences
The hotel offers many activities such as fishing, boat tours, deep-sea fishing, whale watching, bird watching, and horseback riding at reasonable prices. 
Dining
Punta Sal Suites & Bungalows is right in front of the beach. That is why their restaurant serves fresh local fish. You will enjoy a rich breakfast buffet, specialized seafood dishes, and a wide variety of refreshing drinks every morning in the restaurant. Also, they offer a special menu for kids.
Insider's recommendations
If you wish to see humpback whales on the coastline, we recommend you make your reservation between July-October.
They have rooms adapted for the disabled, a wheelchair-accessible ramp, and wheelchair-accessible parking.
If you visit the restaurant, try the Causa de Camote con Atún o langostinos.