Urubamba, Cusco
The Sol y Luna hotel is a luxury boutique property located in a perfect spot in the Sacred Valley of the Incas. The hotel is near many archeological sites like Ollantaytambo, Pisaq, the Maras salt mines, Urubamba town, and only 30 min away from the Ollantaytambo train station. The accommodation comprises charming luxury villas, two swimming pools, two restaurants, a spa, and its horse stables with Peruvian Paso horses.
Rooms
Sol y Luna has 43 individual casitas made of adobe, wood, and stone to give an authentic Inca feel, with lots of colorful local textiles, handicrafts, and Peruvian-inspired artwork. They have 15 high-end luxury casitas like those with private terraces and plunge pools overlooking the gardens. They all have an entry porch, foyer, and living room equipped with a heating floor system and fireplace. The Casitas's decoration was made by the Peruvian Artists Jaime Leibane, who made beautiful murals, which makes them all special and unique.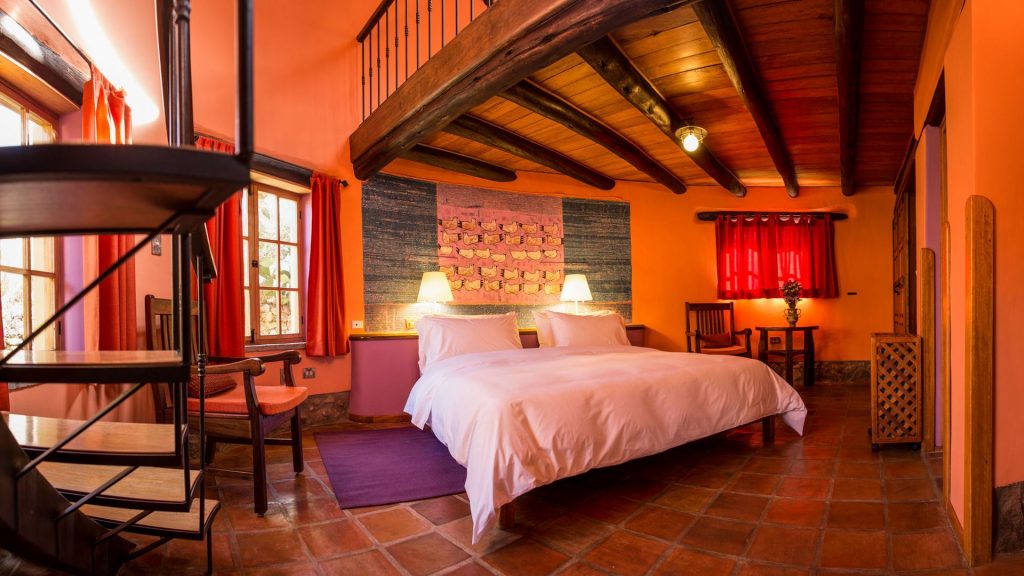 Common areas
The hotel's great detail is its natural, peaceful setting with pretty gardens, colorful flower beds, bright green lawns, and native flowers from the Sacred Valley. The birds and Butterflies flitter between fruit trees as guests walk along snaking stone pathways to the stand-alone villa-style accommodation. The library is small, but the has such a cozy and quiet atmosphere that it is the right place for reading.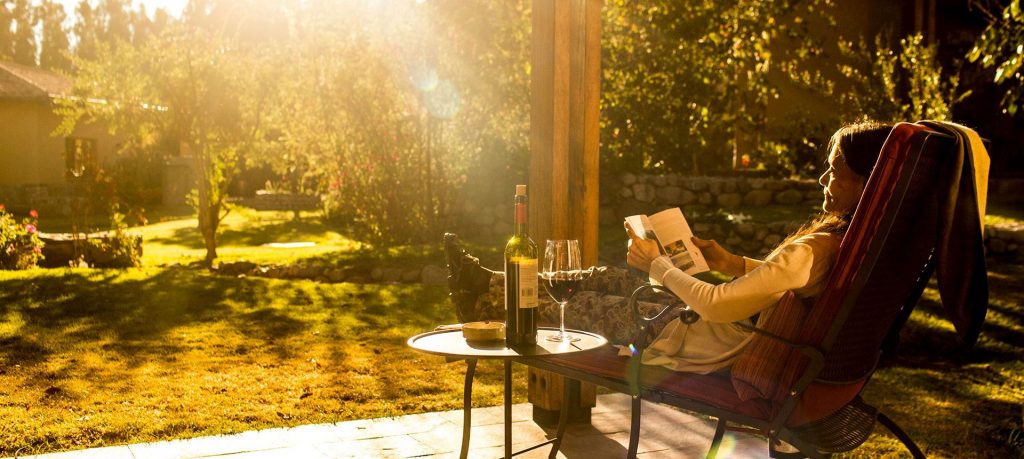 Yacu Wasi Spa
The on-site spa is the perfect place to rest and relax after your tours. You can have a massages session, go to the steam room, enjoy the sauna, take a yoga class or just relax in the jacuzzi. You can also exercise at the gym or enjoy the two swimming pools with stunning views of the valley.
Dining
There are two excellent restaurants inside the property where you can enjoy Peruvian cuisine.
Killa Wasi & Waira Restaurant
Killa Wasi is a gourmet restaurant that focuses on Peruvian cuisine in a formal ambiance, serving up contemporary interpretations of the Sacred Valley traditional dishes. When staying at this hotel, you will go to this restaurant for breakfast every morning and enjoy its indoor and outdoor seating by one of the pools. Alternatively, guests and non-guests can dine at Wayra, a larger, more casual restaurant with delicious Peruvian food in a relaxed ambiance.
There is a lovely bar area with a comfortable gathering area above the restaurant.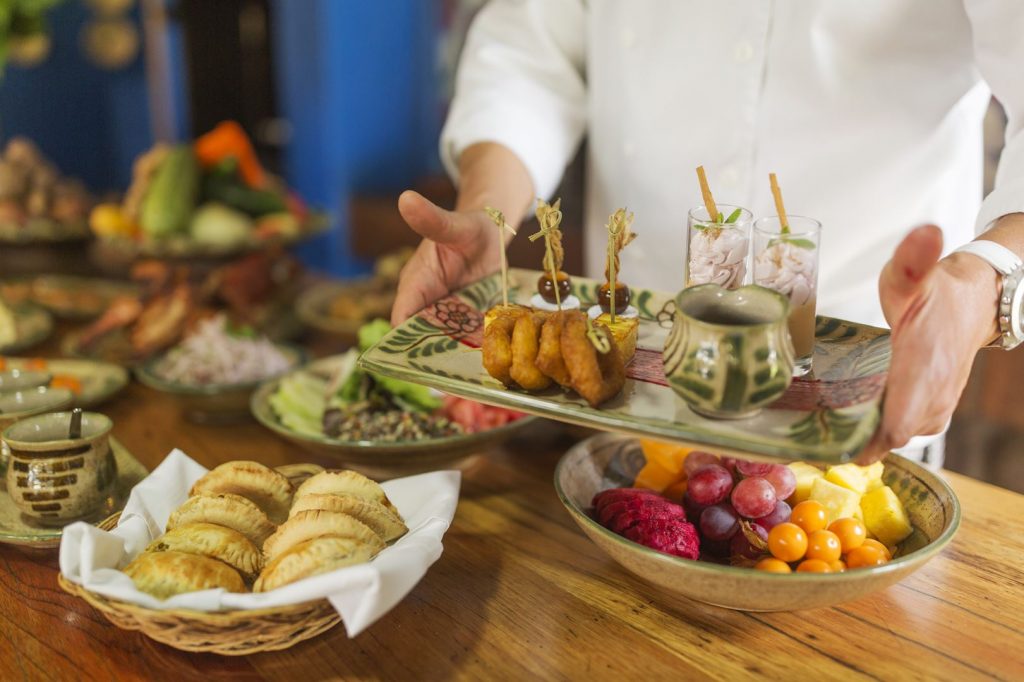 Insider's recommendations
Ask about the free Peruvian Paso horses' demonstration during lunch hours.
If you have a relaxed morning, go for a walk around the property, and enjoy the surrounded gardens.
Ask about the Sol y Luna School and Home, a beautiful project for the kids in the Sacred Valley of the Incas. Read more about the project here.