Puno, Puno
The Sonesta Posadas del Inca hotel is located on the highest navigable lake's shores, the Titicaca. The hotel is surrounded by a natural environment that offers tranquility and spectacular landscapes. Since this hotel is located on the city's outskirts, it offers easy access to the main tourist attractions and islands. Therefore, it's the perfect place to find peace and connection with nature.
Rooms
The hotel has 70 rooms around the property. All rooms are comfortable and clean and offer sound-proof windows, a hairdryer, wireless internet, cable Tv, and a safe deposit box.
There are two types of rooms, one with landscape views and another one with lake views.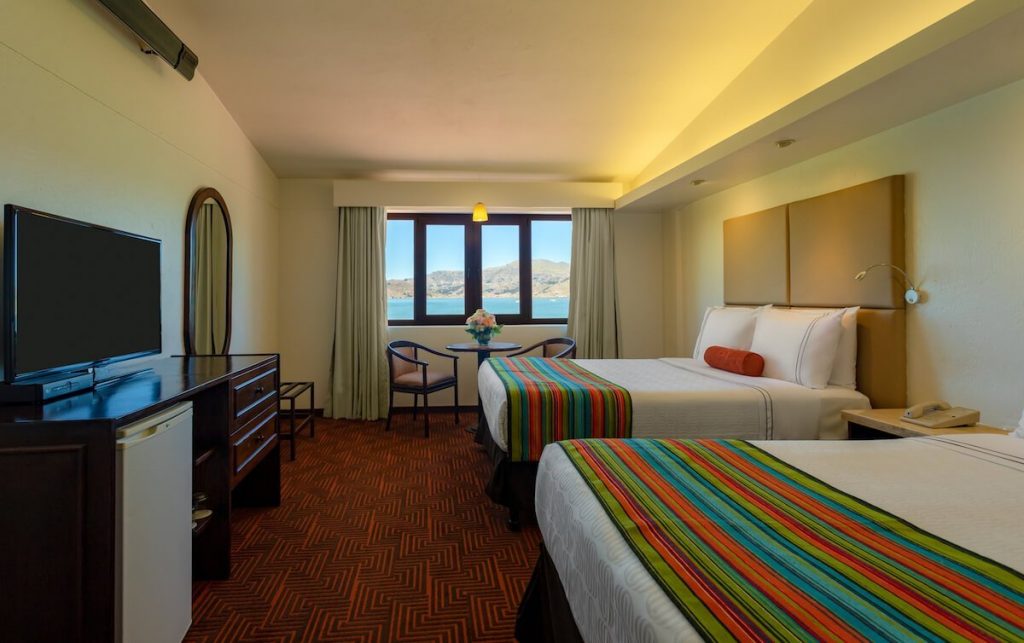 Common areas
The Sonesta Posadas del Inca Puno Hotel has a private dock, perfect for boarding and disembarking guests who wish to visit different islands at Lake Titicaca without leaving the hotel.
The gardens have tables and chairs to enjoy the lovely lake views. There are wild guinea pigs and some alpacas all over the yard.
Dining
Inkafe is the in-house restaurant of the hotel and is an excellent place to try Peruvian cuisine. This restaurant also has an amazing location to watch the sunrise over the stunning Lake Titicaca. Then, in the evening, you enjoy a nice dinner by candlelight.
Insider's recommendations
Good location right on the edge of Lake Titicaca's visit but some distance away from the town of Puno, which is perfect for travelers looking for tranquility and nature.
Make sure to visit with the friendly resident llamas and alpacas at the Sonesta Posadas del Inca Puno hotel.