Tamshiyacu Tahuayo, Loreto
Tahuayo Lodge is located in the heart of the Amazon Rainforest, at 4 hours by boat from Iquitos city. This lodge on the Tahuayo River is a basic but comfortable place for adventurous travelers wishing to explore the biodiversity of Peru's jungle.
Rooms
This property offers 17 cabins, such as matrimonial cabins with a king-size bed and double cabins. Two-story family-style cabins with a double bed are on the second floor and several single beds on the second floor. Each cabin is elevated above the jungle floor on stilts and connected by an elevated walkway. Half of the rooms offer private bathrooms except for larger groups such as students with shared toilets.
Finally, half of the cabins are electrified, and the lodge does have WiFi by satellite connection.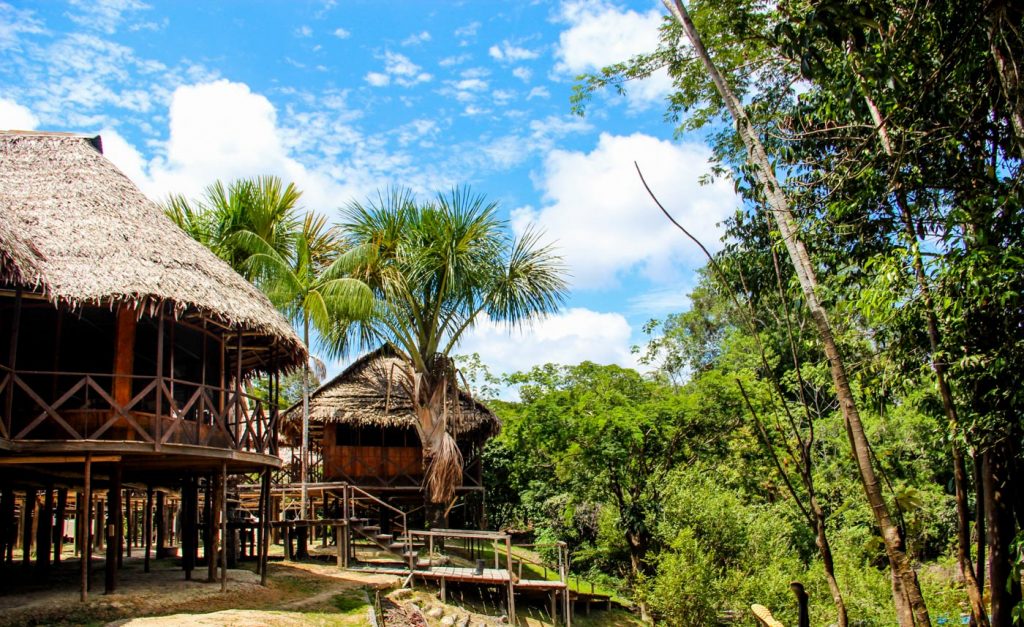 Common areas
Tahuayo Lodge has a dining room, bar, living area, and a conservation education laboratory with a library. In addition, there is a laundry service offered every day for a small extra charge.
Dining
The food served at the lodge is prepared by a team of professional chefs. They can cater to special requirements and diets with prior notice. They are also very experienced in the handling and sanitary preparation of food and water so that you can eat anything served at the lodge, including salads and unpeeled fruit.
Bar
The lodge has a small bar where you can have cold soft drinks like Peruvian beer and delicious tropical cocktails. They invite you to relax and have an excellent time at the beautifully carved bar.
Experiences
This lodge offers several activities like jungle walks, canoe rides, and boat trips. Also, This place is the only zipline complex in the Amazon, consisting of 5 canopy platforms, four ziplines. There is no additional charge for the use of the canopy complex.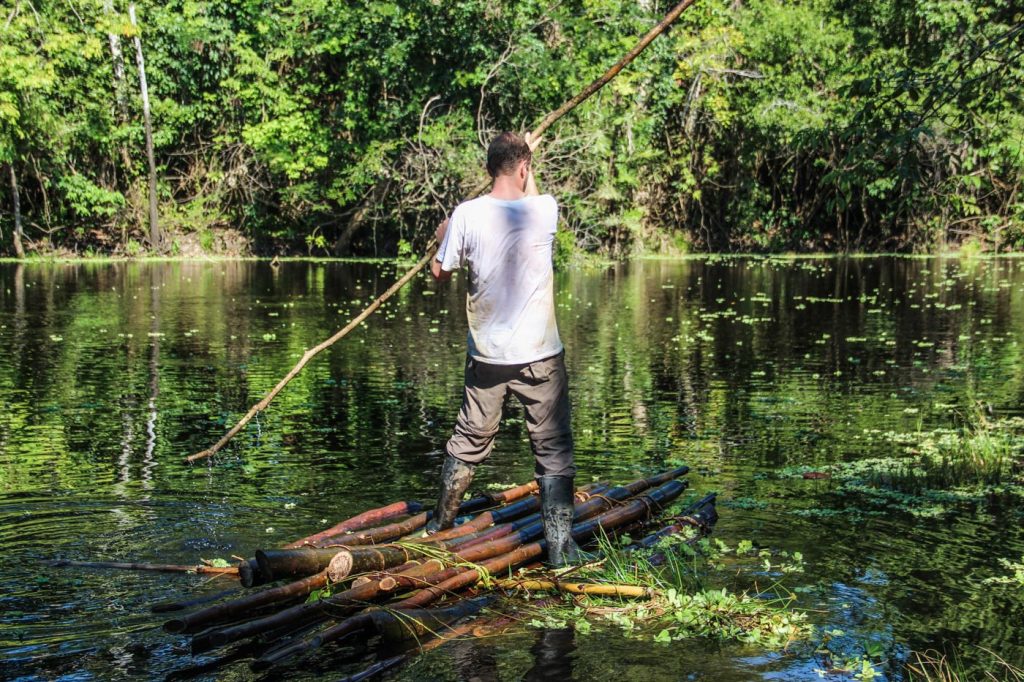 Insider's recommendations
Tahuayo Lodge supports the local communities. They have a research facility farther downriver where scientists are studying the jungle ecosystem to help it survive.
Tahuayo Lodge is recognized as one of the ten best wilderness lodges in the world by Outside Magazine.
You will find a lovely hammock room in each cabin, where you can take an afternoon siesta, safe in the mosquito-netted room, listening to the jungle around you.