Ica, Ica
Viñas Queirolo is a charming countryside home in the south of Lima, only 20 minutes from Ica. This hotel has a beautiful location in the middle of a beautiful vineyard. Its comfortable and spacious facilities preserve the beauty of republic architecture while giving high-quality service.
Rooms
Viñas Queirolo Hotel is a traditional hacienda with many buildings and open spaces. This property offers 89 spacious rooms classified into three categories: Suite, Superior, and Junior categories. The rooms are designed with refined republican elegance and fine wood details. Some of them have a spectacular view of the pool, a private terrace overlooking the vineyards, and a jacuzzi.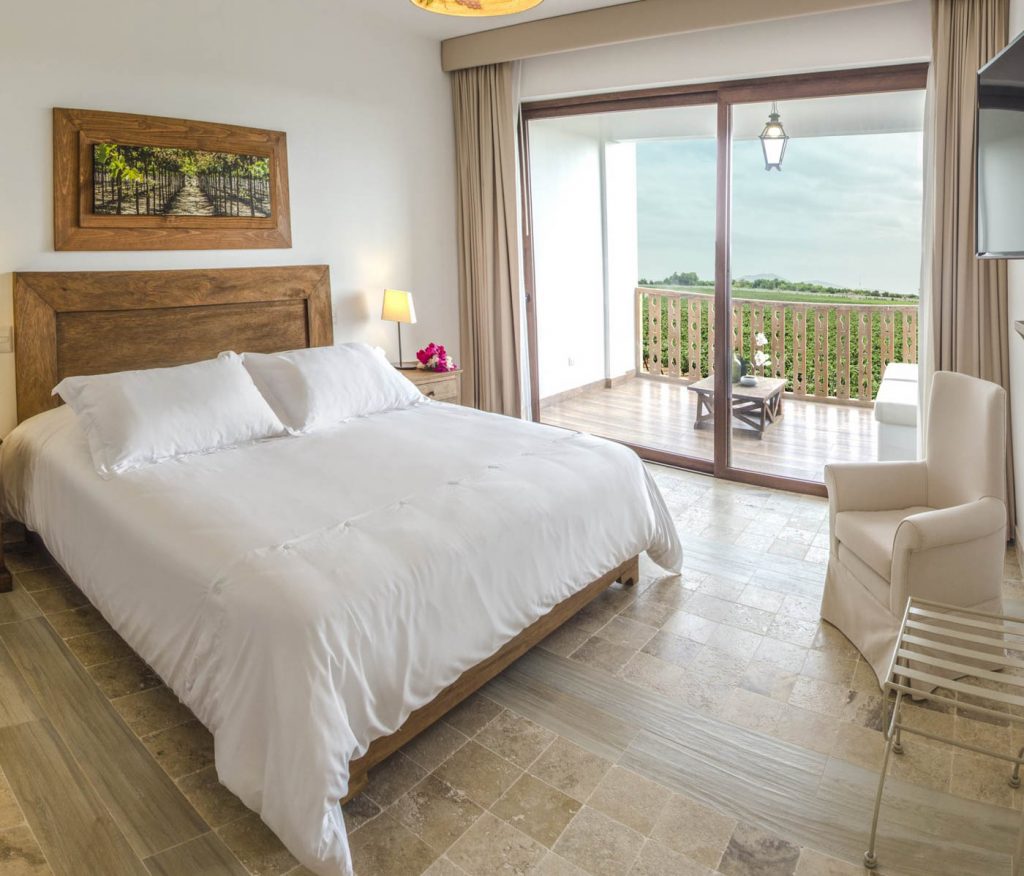 Common areas
This beautiful colonial-style hacienda has a central courtyard, terraces, spots to sit down and relax, and a lovely fountain surrounded by flowers and green grass. You will find many facilities that made your stay in this property pleasant and memorable. There are three pools, a tennis court, an events area, meeting rooms, a playground for children, a terrace, and fireplaces to warm up at night.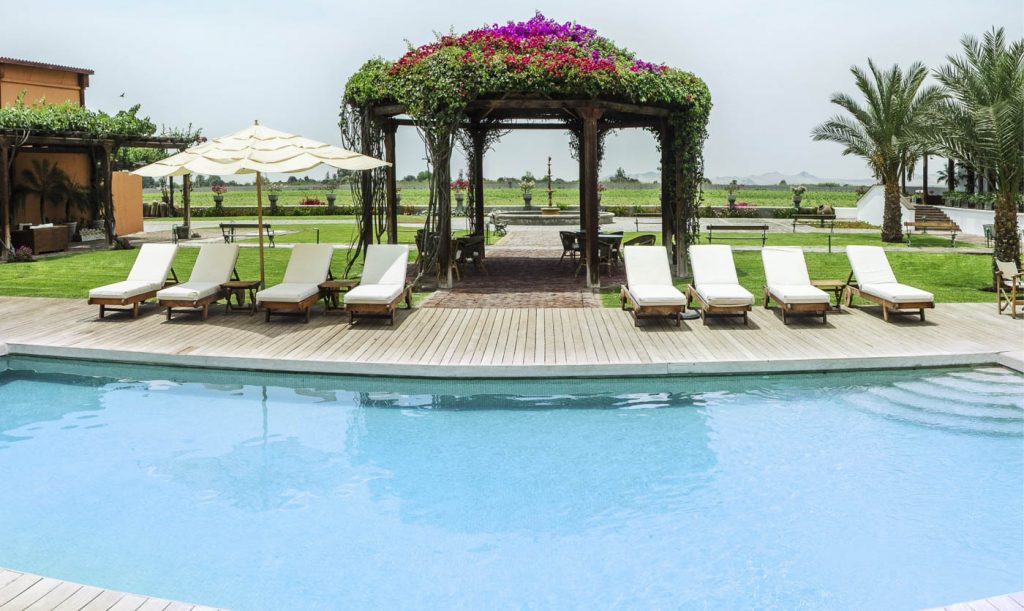 Dining
Las Viñas restaurant is distinguished not only by its outstanding cuisine but also by the excellence of its ingredients, which are 100% fresh and locally harvested. In addition, the restaurant boasts charming details such as clay ovens and products harvested from its organic garden. These details make this place the best restaurant in Ica, taking the hotel to another level.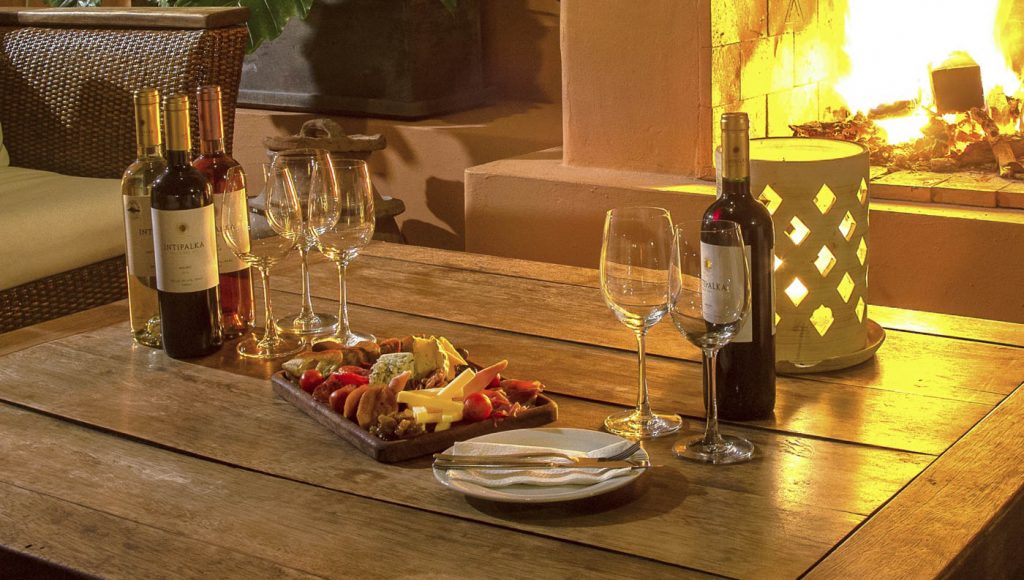 Bar
The hotel has two excellent bars open for you, where you will find various liquors, cocktails, wines, and snacks menus. It will make a memorable moment in your stay in this hotel.
Queirolo Bar has tradition, a good atmosphere, and quality. You will enjoy authentic Pisco sour and delicious cocktails by the pool and the warm weather of Ica.
Intiplaka Bar is located close to the family swimming pool, where you can enjoy a fresh cocktail or a glass of wine to start a perfect holiday. One of the details of this Bar is the stunning republic architecture mixed with a modern touch.
Experiences
Viñas Queirolo hotel has many activities both inside and outside the hotel in which you can participate. So, they can organize short visits to the vineyards, bicycle rides, running, trekking trails, and visit the viewpoint, which has great views at sunset. They also offer activities for children. Finally, this property is a good starting point for exploring the vineyards and the Hacienda Tacama distillery.
Insider's recommendations
We suggest that taking the hacienda tour will be pretty enriching about the wine process. The end at the viewpoint with the sunset will be spectacular.
It is essential to mention that this hotel is located at the bottom of the first foothills of the Andes Mountains. The vines used to produce the Intipalka wines of the Santiago Queirolo winery are grown in this area.
We recommend using repellent against mosquitoes, especially in the evening because the hotel is surrounded by nature.
Viñas Queirolo offers the best wine tourism experience in all of Peru through wine and pisco tastings guided by our sommelier.
The hotel has an interesting museum with a collection of antique cars.