One of the favorite destinations in Peru is undoubtedly Titicaca Lake. This immense lake is considered the highest navigable body of water in the world, but it is much more than that. Titicaca's islands and surroundings are home to many native communities that have found the perfect balance between maintaining their customs while sharing them with tourists. Titicaca is also intense colors, starry nights, thin air, and the water's tranquil sound caressing its shores.
Puno, in the South of Peru, is one of the highest regions of the country. The lake is over 3,800 meters (12,000 ft.) above sea level. While its altitude is one reason why Titicaca is so unique, it may also be why some people feel afraid of visiting it. Fortunately, several hotels have all the services to feel warm and cozy!
These are the ones we recommend!
Titilaka
This five stars hotel is located one hour from Puno city, just by Titicaca Lake. Its remote location, far from known touristic routes, makes Titilaka the perfect place to relax and enjoy luxury.
The lodge has 18 rooms, all with amazing views of the lake, terraces with sofas to lay down and feel the calm environment, and a massage treatment room. Moreover, it has two private beaches for visitors to walk or, if they are in the mood, swim in the chilly waters of the Titicaca.
But what really makes Titilaka unique is the wide variety of private experiences they offer to their guests. From visiting the well-known Uros floating islands to rafting through the reeds, every tour is perfectly curated for tourists to learn about the area's culture, history, and nature.
What is what we like the most about this hotel? They have trained locals to become part of their staff. With 75% of their staff being local, they are contributing to the area's economic development.
Amantica Lodge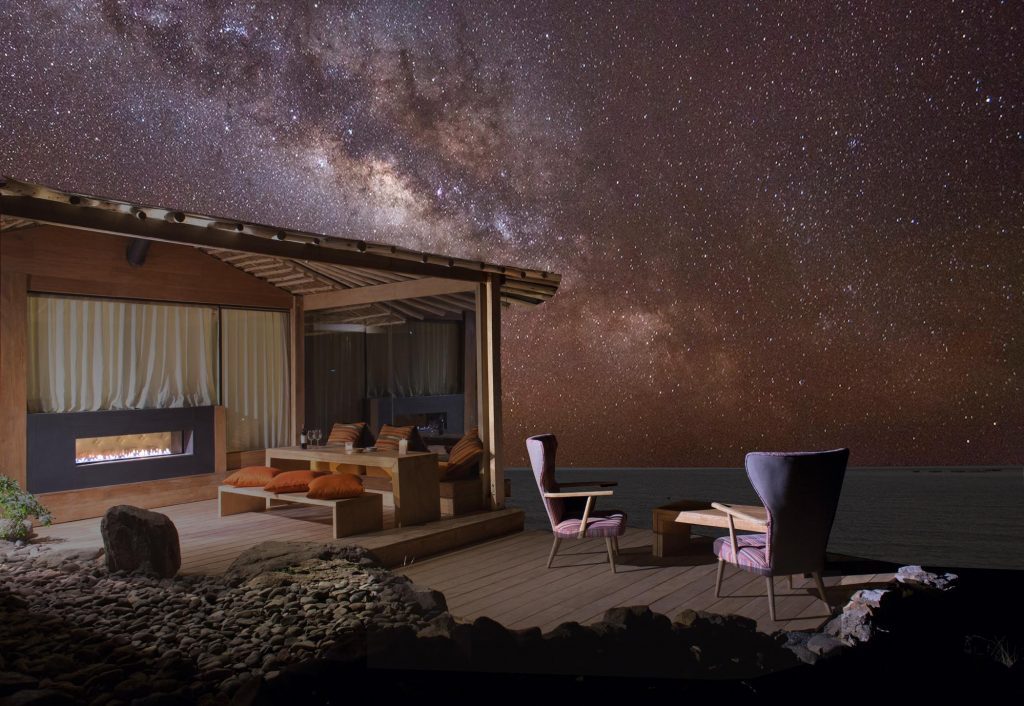 This small, high-end lodge is the most exclusive in the area. With just two rooms, both with amazing views of the Titicaca, this is the best place to stay for couples on their honeymoon or families wanting to spend some private time.
In Amantica, food really matters. Every group of tourists has a private chef that accompanies them and cooks exquisite food with organic and native ingredients. Their Andean menu is based on the philosophy of slow food and its pairing with selected wines.
While Amantica gives the sensation of being an isolated lodge, it is located close to Oswaldo's home, on Amantani Island. Oswaldo is a key partner in this project. He and his family are fantastic hosts. They invite travelers to participate in their daily activities, such as planting, harvesting, taking care of the sheep, or fishing.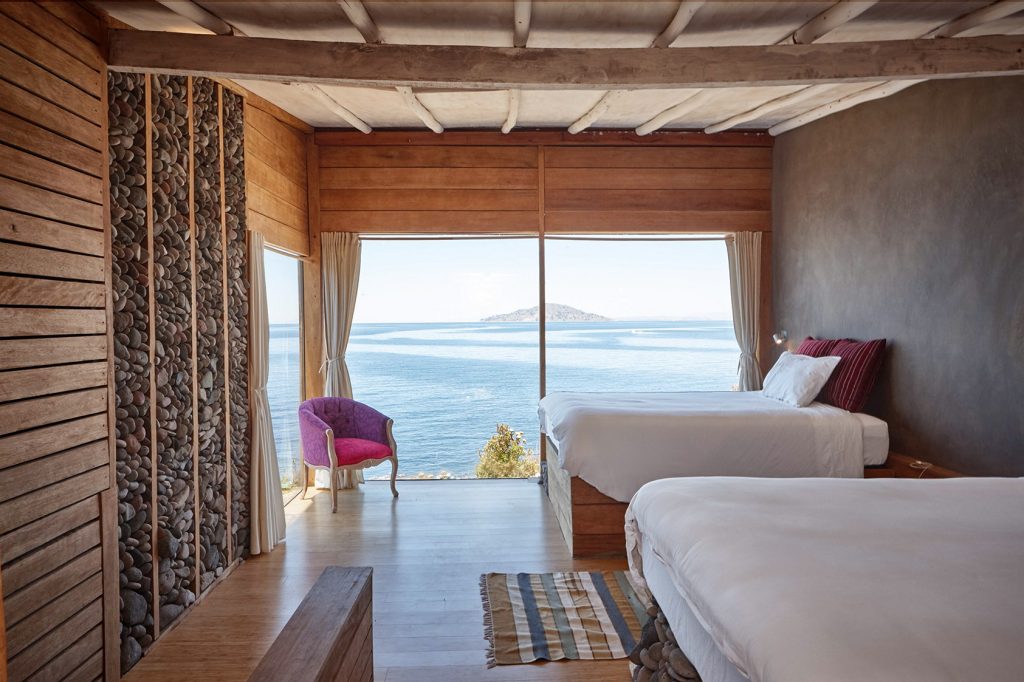 What is what we like the most about this hotel? It's just amazing how the lodge integrates perfectly with the environment. They have used local materials to build it, so when you are in it, you feel part of nature too!
Isla Suasi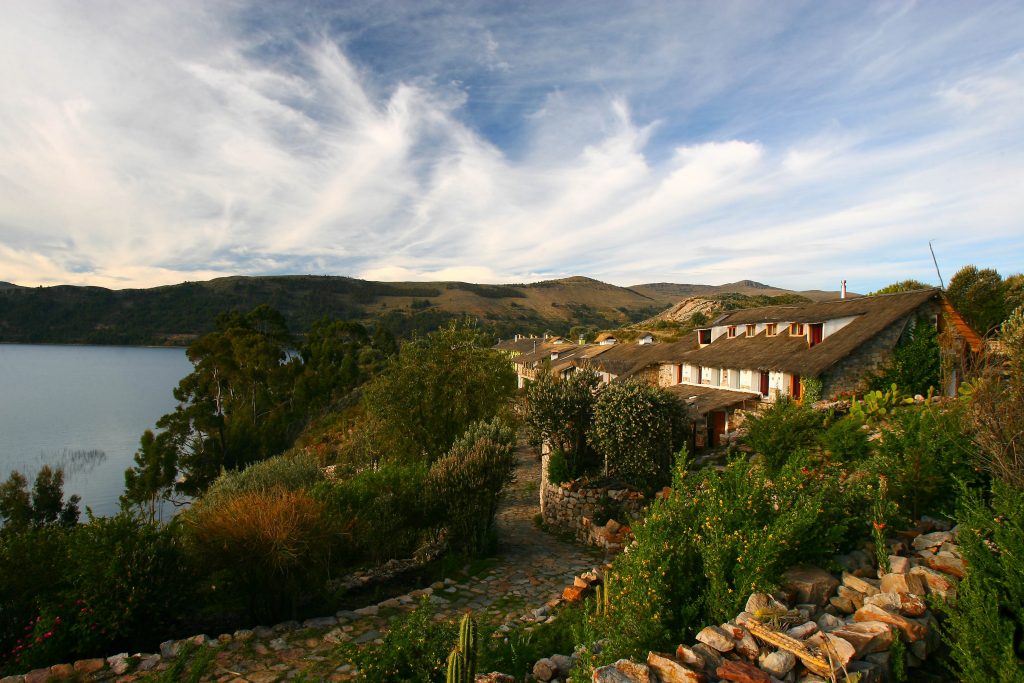 Isla Suasi is not only a hotel. As its name in Spanish states, it is a whole island. This is the only private island on the lake's Peruvian side, and it's totally worth visiting it. Suasi offers some of the most beautiful sunset views in the area!
For several years, this hotel was rented by a big hotel chain. Now, it is managed by Martha, who owns Suasi Island. She is a great host and has thought of every detail to make the hotel and its surroundings a place full of magic. Her colorful gardens, home to many agile tiny hummingbirds, are the perfect spot to have a delicious lunch made with local ingredients.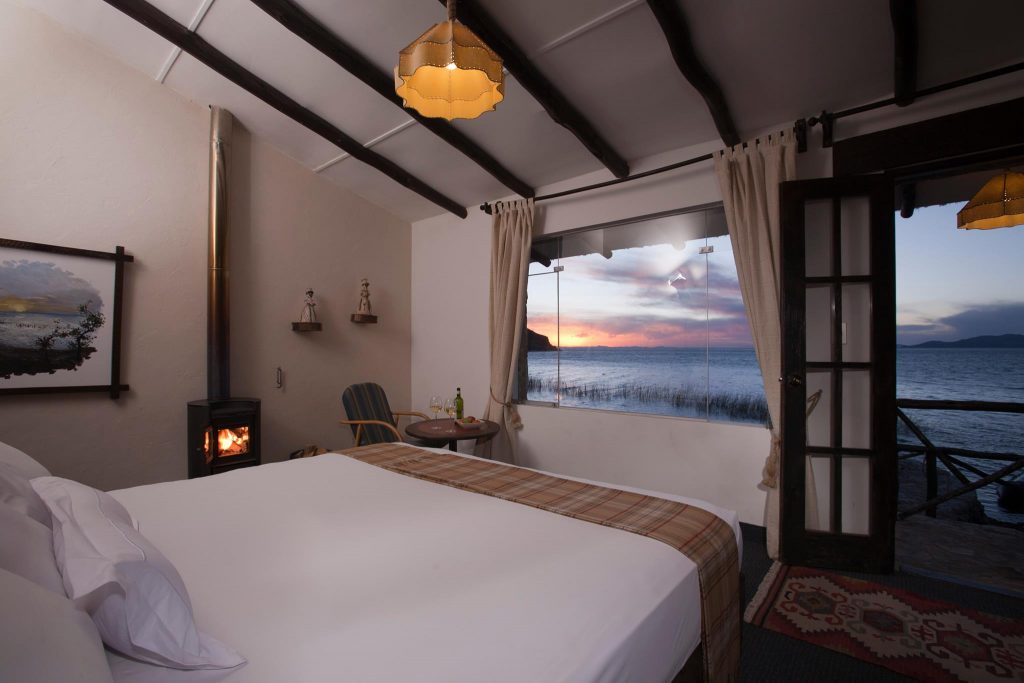 Since Suasi is a private island, many of the activities can be done by tourists or accompanied by a private guide. Travelers can enjoy a morning kayaking around the island, noon relaxing in the gardens, and an incredible golden hour in the island's viewpoint.
What is what we like the most about this hotel? It can be a learning experience. They have a "cultural cabin" where visitors can learn more about the lake's history, geography, and biology.
GHL Hotel Lago Titicaca
Previously known as Hotel Libertador Lago Titicaca, GHL Hotel Lago Titicaca is a five stars luxury hotel. It offers the best service in the area, and it is the best hotel for tourists wanting to be pampered during their vacations.
While the hotel is only 10 minutes away from Puno city, it gives the sensation of being in a remote location. It is so tranquil that visitors can have an encounter with a llama or a fox while walking in the hotel's gardens.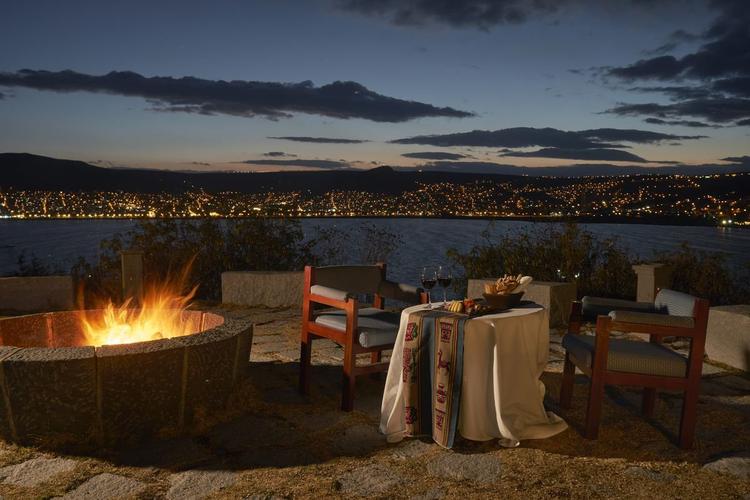 While this hotel doesn't offer an authentic experience, it meets international standards, making it perfect for tourists used to big-chain hotels.
What is what we like the most about this hotel? It is very close to Puno city, which is perfect for tourists wanting to visit Titicaca Lake but doesn't have enough time.