Lima, the capital city of Peru, is a very vibrant city, full of people from all over the country and even the world. Its cosmopolitan atmosphere has converted our capital into a very diverse city full of flavors and cultures. In this article, we'll show you the most authentic ways to explore the city and get a real feel of what Lima represents for us. Here you will find a guide on how to enjoy Lima off-the-beaten-path!
#1 Ayacucho Tablas de Sarhua in Lima
Have you ever heard of Sarhua? Probably not! Not many people that travel to Peru have ever heard of this town or even Ayacucho, where Sarhua is located. However, this region, apart from having amazing landscapes and impressive archaeological sites, possesses one of the richest cultures in the country, most of which are represented by beautiful art, as in Sarhua. This picturesque community maintains the ancient tradition of offering and using beautifully painted wood beams in the construction of its houses. Nowadays, the artisans have applied their art to smaller wooden boards to depict typical activities and traditions of rural life. Still, if you don't have enough time to travel to Ayacucho, you can actually visit Sarhua in Lima and enjoy this incredible experience. Primitivo Evanán, one of the most recognized Sarhua artists, has a workshop in Chorrillos, Lima, where he happily shares his knowledge of Tablas de Sarhua art. In this hands-on program, you will learn about the history and how to make a Tabla de Sarhua. Of course, you'll have the opportunity to paint your very own Tabla and bring it back to your friends and family!
#2 Callao's Urban Art and Naval history
Callao, one of the most important ports of South America throughout history, and the place where many battles took place, is nowadays a historical city with beautiful colonial buildings and interesting new art proposals that have become a hotspot for locals and tourists alike. In the very center of the port, you can find the naval museum, where you can go inside a real submarine, the Abtao, that has been used by the Peruvian Navy until just a few years ago. It's a very entertaining visit! Next, walk to Callao Monumental, an old colonial mansion that has been restored. It's a great place to visit local art galleries, buy souvenirs, and even have some beers on the terrace overlooking the beach, the perfect plan for a summer day in the city away from the conventional circuit.
#3 Hiking to Rupac, the city over the clouds
If what you are looking for is an adventure experience, nothing better than visiting the seldom explored mountains of Lima. Rupac, about 3 hours and a half from Lima, is a fascinating pre-Inca city at the top of a hill, also known as the Machu Picchu of Lima. You'll get there after a 4-hour uphill hike through the mountain slopes with some impressive views of the valley, and a few small waterfalls along the way. It's here where you will see a really amazing sunset! This trek will take you two days, camping one night near the clouds – the perfect way to start your Peru trip.
#4 Huariques bike tour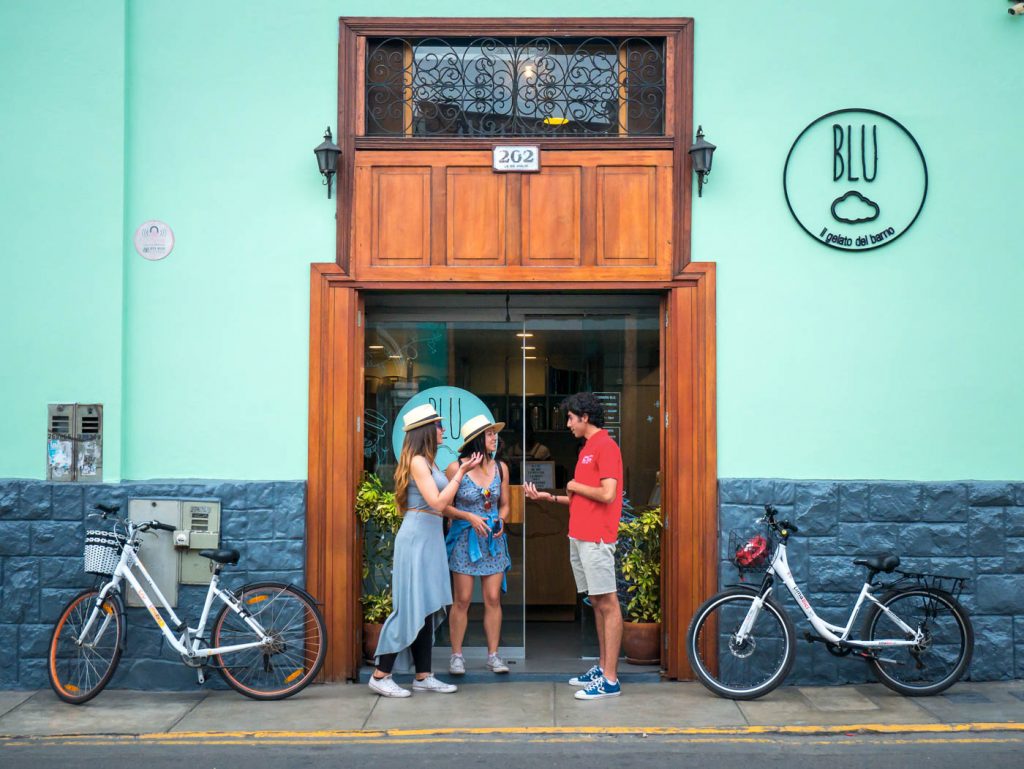 Peruvian food is now world-renowned for its delicious variety of tastes and flavors, and some of the best places to enjoy it are definitely in Lima. Yet, since moving around the city may be difficult at rush hours, cycling has become the preferred means of transport for many! And what could be better than enjoying a leisurely ride along the bohemian neighborhoods of Lima while discovering the traditional flavors and local culture? Try causa limeña, lomo saltado, picarones, and other tasty Peruvian dishes as you take your time cycling along our coast. For this excursion, only half a day or a full day is needed, and it's also a great introduction to our city.
#5 Caral and Aspero
The oldest civilization in America is in Lima! Caral, 3 hours by car from the city, is thought to be the third oldest civilization in the world where the first societies emerged in this part of the world. If you make it to this fantastic site, make sure to visit Aspero en route, a lesser-known archaeological site located at the shore of the Pacific Ocean near Caral. Aspero is known as an ancient fishing village that was connected to the people of Caral with whom they exchanged fish for agricultural products. You will need at least a full day in Lima to enjoy these incredible places!
See you in Lima!