Arequipa is widely known for the beautiful Colca Canyon, home to the impressive Andean Condor. This canyon is one of the deepest in the world and definitely a must when visiting the White City. Yet, Arequipa's vast territory has much more to offer, from its Andes mountains to its coast and desert, it's a region with limitless possibilities for an off-the-beaten-path adventure.
#1 Añashuayco quarry
Arequipa is known as the White City because of its peculiar colonial architecture, which has been built using sillar, a white volcanic rock found on the outskirts of the city. Añashuayco is one of the quarries from where the iconic sillar has been extracted throughout the years. At this quarry, you'll get to know more about the origin and geological formation of the quarries, as well as observe the extraction of sillar, and maybe take part in it! Añashuayco quarry, located 15 minutes by car from Arequipa city, is the perfect off-the-beaten-path place to include in your city tour.
#2 Cooking class and Chicha tasting in La Victoria Picantería
Nowadays, Peru is very well known for its great food, but most people believe that you can only enjoy the best of our cuisine in Lima. However, the origins of the diverse and rich Peruvian food come from its regions, and one of the best places to get immersed into it is, without doubt, Arequipa. The White City has many picanterías, traditional restaurants that have served chicha (a beverage made from fermented corn) since the XVI century! These places have kept their traditions and old recipes and continue to share their cuisine to this very present day. In La Victoria Picantería, you can take hands-on cooking classes and try to prepare some of the most traditional dishes of Arequipa, as well as learn all about chicha making. If you have an additional day or maybe afternoon free in the city, this is a great way to learn more about Peru.
#3 Toro Muerto Petroglyphs
Did you know that Peru owns one of the most extensive areas of Paleolithic or rock art in the Americas? It's real, and it's in Arequipa! The Toro Muerto petroglyphs are located three hours (163 km) north of the city, on the coastal desert of Arequipa. It is an archaeological site with many anthropomorphic, zoomorphic, and geometric figures engraved on rocks, formed after the eruption of the nearby volcanoes. Archaeologists have found around 2584 painted stones in the area, but it's difficult to estimate an exact number as many of the petroglyphs are covered by sand. Toro Muerto (or Dead Bull) is one of the most interesting sites of Arequipa, with figures that date from around 800 A.D., that will make you feel like a true discoverer.
#4 Caleta San Jose in Arequipa's Coast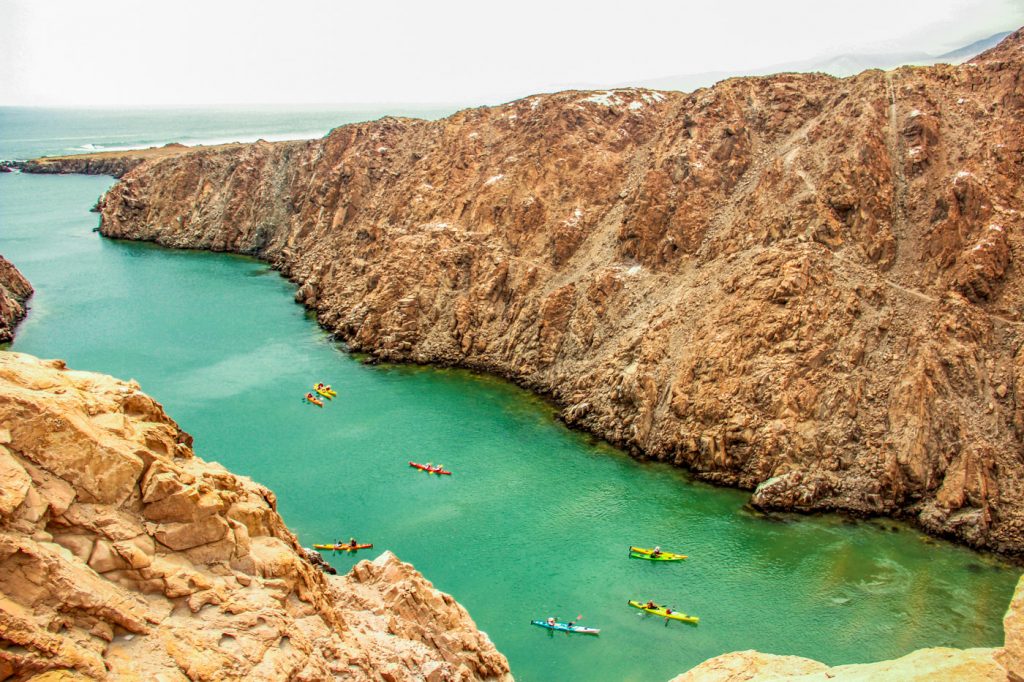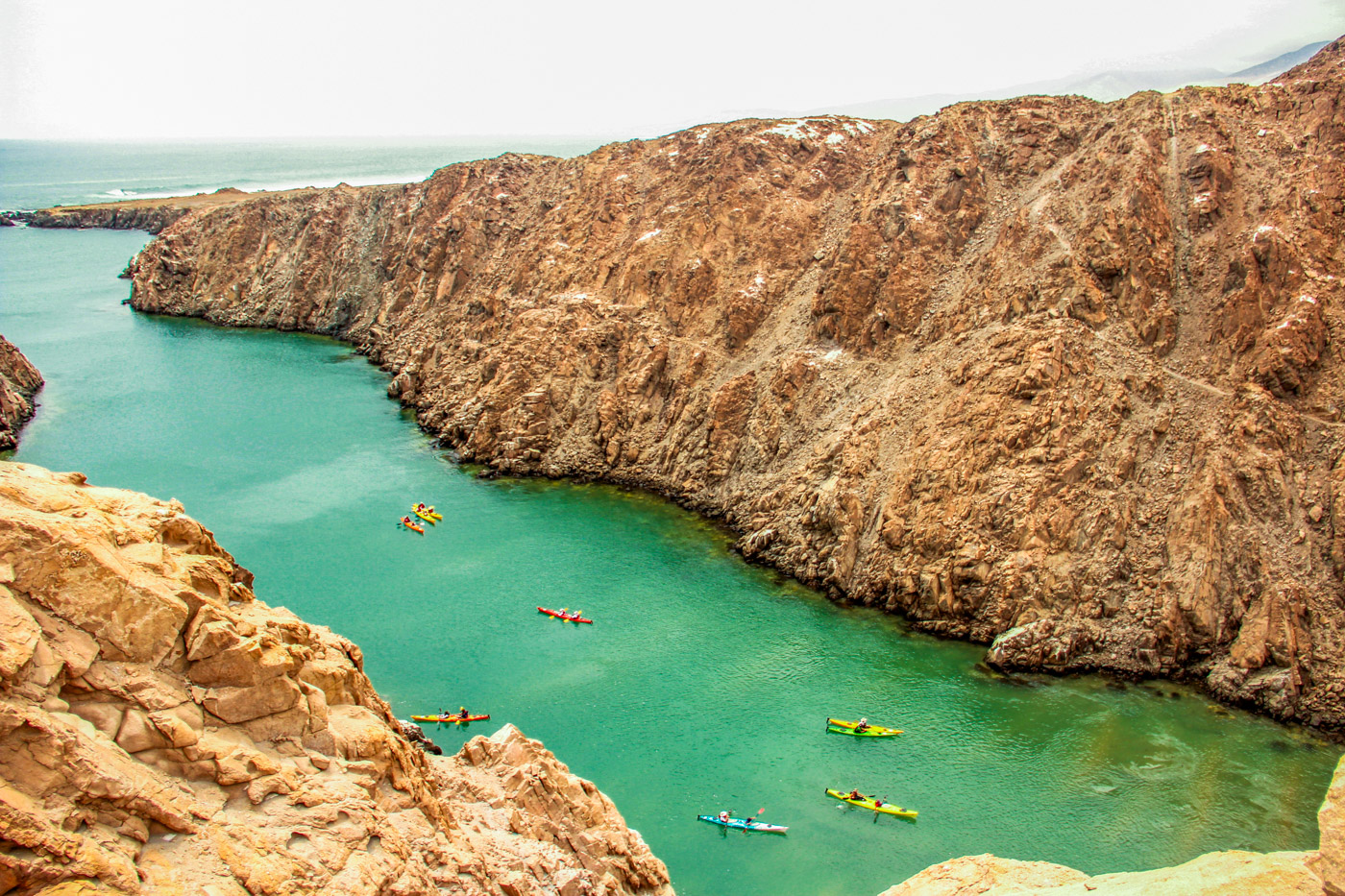 Many people don't realise that Arequipa is not an Andean region but has a long coastline and desert. It's here, right on the unexplored coast of Arequipa, where we will find Caleta San José. This seldom-visited cove is stunning and peaceful, as it's away from the hectic city, making it an ideal place to get in contact with nature, relax, or enjoy some activities such as kayaking, sailing, or relaxing on the sandy beach – a true paradise for those who love the sea and aquatic sports. As Caleta San Jose is very close to the city, it's recommended to stay a couple of nights at the cozy eco-lodge in the area. It's not luxury accommodation, but definitely one of the most charming. If you want to step out of the ordinary, this is the place for you.
#5 Valle de Los Volcanes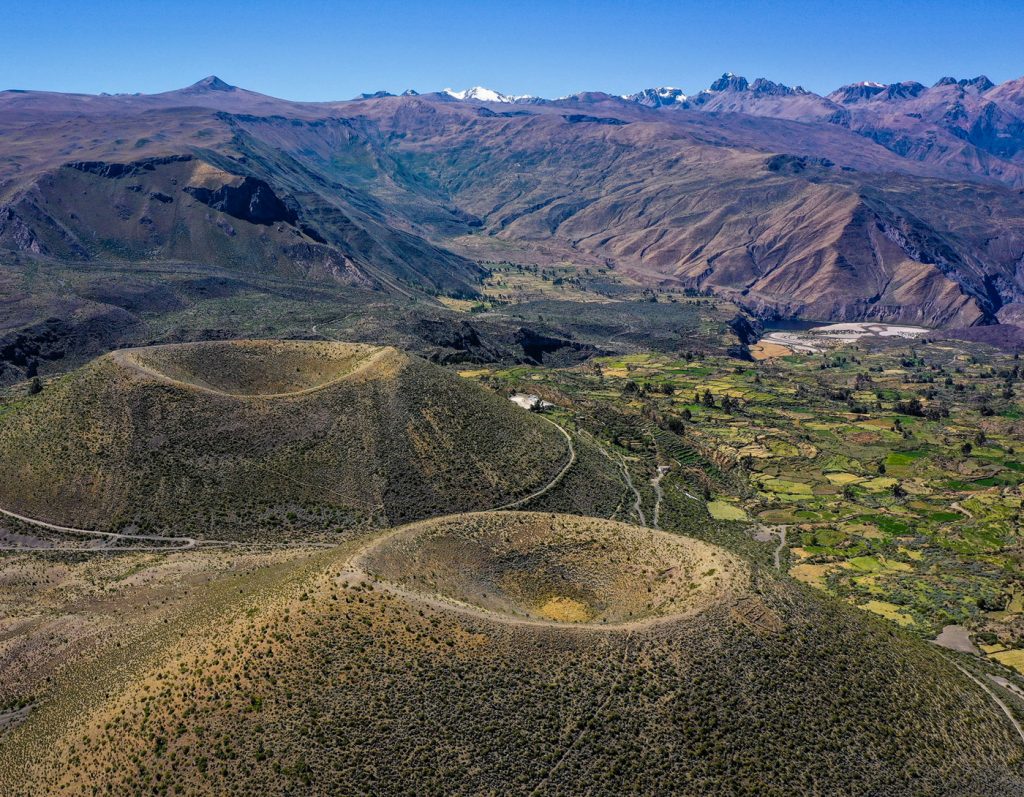 Arequipa is one of the regions with most volcanic activity in the country and one of its most iconic volcanoes is the Misti, a famous huge mountain that towers above the city of Arequipa. There are many more lesser-known volcanoes even by Peruvians, such as those in Valle de los Volcanes. This astonishing place is home to around 31 volcanoes throughout the valley, many of them are inactive at the moment but not extinct, and some of them are up to 800 000 years old! The Volcanoes Valley is a fantastic destination for people wishing to have a completely off-the-beaten-path adventure but willing to give up some comfort. Some hotels are quite basic, but the experience is unforgettable.
Now you have many possibilities for diversifying the experience of your next trip to Peru and making the most of it, exploring places off-the-beaten-path.
Happy traveling!