Cusco is, for sure, the most popular destination in our country and with good reason! Cusco owns one of the seven wonders of the world, Machu Picchu, and the incredible ancient history of the Incas in Peru, making it highly visited by hundreds of travelers from all around the world. Still, did you know there are many places and activities to do in this beautiful region that are entirely off-the-beaten-path? If you are looking for an authentic Cusco trip, let us give you some recommendations.
#1 Horseback riding to Apu Wanakaure
Not many people know that you can horse ride in Cusco. Actually, it's a great way to visit some distant but fascinating places, such as Apu Wanakaure. This mountain is one of the most important apus (sacred mountains) of the region because it seems to be the first place where the Cusco city was founded, according to one of the most famous Cusco's legends.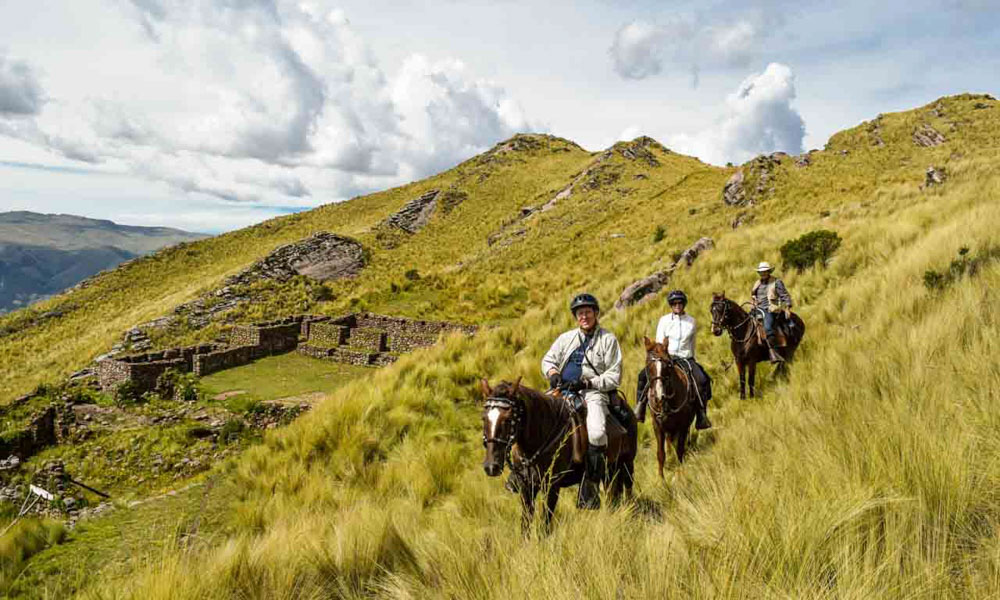 True or not, there is no doubt that this site is as impressive as many other popular places in Cusco but very seldom-visited. The journey to get there is also worth taking. Heading through farm fields, crossing over a few small rivers and into a forest of eucalyptus trees, passing by Andean communities, and even going along an Incan pathway, such a unique experience. As this is just a full day activity, you can easily include it on your next trip to Cusco, if you have an extra day in the city.
#2 Culinary class with Seledonia Mesa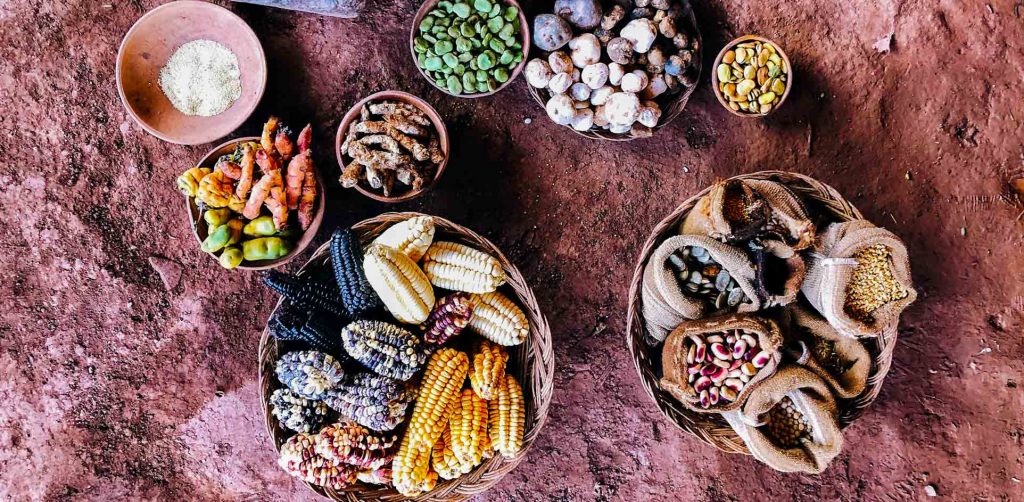 This culinary class is not like the many others you'll find in Cusco city. Apart from visiting the attractive San Pedro Market to learn about the variety of local products that can be obtained from this region and the nearby Amazon and taste exotic fruits you can only find here, you'll meet our friend Seledonia.
Seledonia Mesa is a local cook who started some years ago with 2 tables and 4 chairs in a tiny shop near the Cusco's plaza. Due to its exceptional abilities as a chef and charming spirit, her restaurant extended, and she gained fame among locals and foreigners. At Seledonia's Kitchen, you will have an introduction to the local variety of products and the diversity of ingredients used in the traditional Cusco's cuisine. Then, with her guidance, you'll get ready to cook not only the most popular dishes of Peru but very local and traditional Cusco's dishes. This activity lasts between half a day to a full day, a great way to spend a day in Cusco city.
#3 Peruvian coffee with Julia
Julia, along with her husband, José, has been farming coffee for some years as an alternative economic activity in the area of Santa Teresa, near Machu Picchu. Their coffee is fantastic, and following the coffee route from Ollantaytambo, you will have the chance to see the high plains and glaciers to the lush upper jungle and banana trees, before meeting her. Julia or Jose will walk you along their plantations, share information about the different crops they grow and even make you take part in it! Depending on the season, you can help her with the harvesting or drying of the coffee or cocoa. If you are lucky, you could also make your own chocolate with Julia's cocoa and honey.
This experience is part of the Coffee route to Machu Picchu, an off-the-beaten-path trail to Machu Picchu that lasts between 2 to 4 days, one of the best ways to really get immersed into Peruvian and Cusco's local culture. Check our article about this route for more information.
#4 The Inca Trail to Cusco city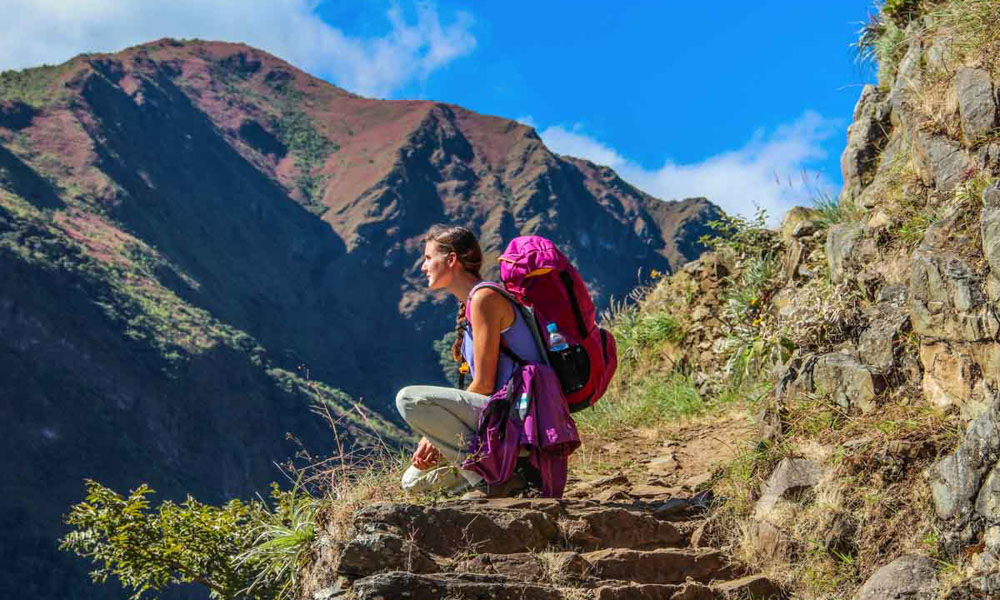 The Inca trail to Machu Picchu is the most famous and visited part of the Inca's path networks in Peru, but did you know Incas built trails throughout the whole country and even connecting Peru with Bolivia, Chile, Argentina, and Ecuador? Most parts of the Inca trail are seldom or almost never visited, making them a great way to explore destinations without crowds. This full-day Inca trail starts in Umasbamba with amazing views of the Piuray lagoon along a downhill bridle path that will take you to Sacsayhuaman, one of the most fascinating Inca sites in Cusco. This ancient path used to communicate the Sacred Valley communities with the center of the empire. After Sacsayhuaman, you'll continue walking down and enter the city of Cusco, going through picturesque streets and traditional neighborhoods until reaching Cusco's plaza.
#5 Vincunca, the Rainbow Mountain with Andean Lodges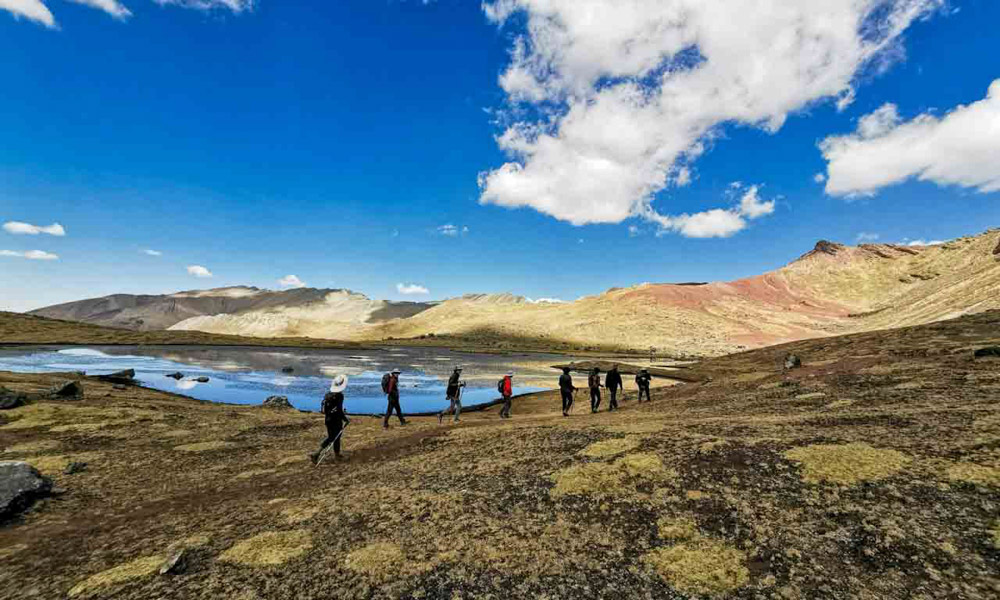 The Rainbow Mountain has become incredibly popular among travelers, maybe as famous as Machu Picchu. Hundreds of people visit this gorgeous colorful mountain every day, making it very difficult to peacefully enjoy this fantastic place. However, there is another way to enjoy this off-the-beaten-path destination and feel like the first ones to discover it, joining The Lodge to Lodge Trail of The Apu. This route is a 5-day trek starting in Cusco that will take you on the trails across the Ausangate mountain range and its surreal high Andean landscapes, one of the most beautiful hikes of all of Peru. On the 4th day of trekking, you'll get to visit Vinicunca, the Rainbow Mountain, starting at your nearby lodge and choosing the perfect time of the day to explore this place without the crowds! Here, you can read more about this fantastic trekking experience.
Enjoy your trip!