The Sacred Valley of the Incas is one of the most visited places in all Peru, and with good reason. This valley contains amazing sites, gorgeous landscapes, and a rich history. Who wouldn't want to go there? However, if you are trying to escape from the popular and crowded destinations and looking for hidden gems, keep reading. This is what you were looking for.
#1 Weaving with the Parobamba community in Calca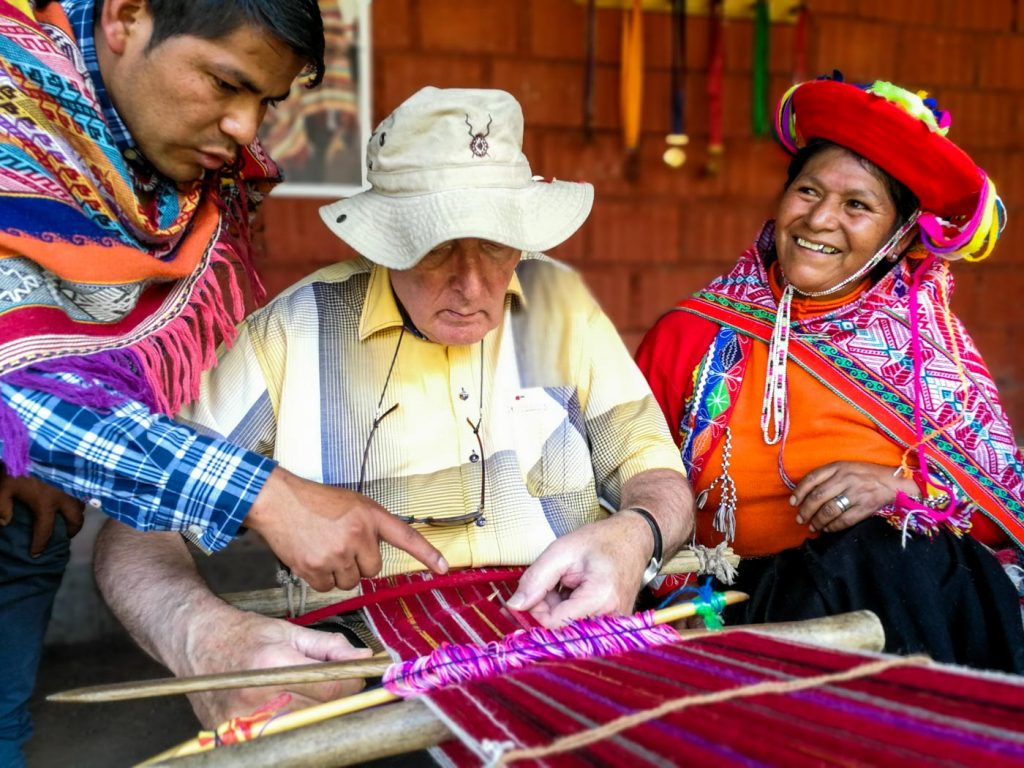 If you are thinking about textiles in the Sacred Valley of the Incas, Chinchero or Pisac are probably the first places that come to your mind. But have you ever heard of Parobamba? No, you probably haven't.
Parobamba is a community recognized by UNESCO for its textiles, and their workshop in Calca is one the best for learning about this traditional activity. Joining them for a day allows you to appreciate their interesting techniques using waste looms, camelid fibers, and natural dyes, techniques that have passed through generations! If you are curious, you can also take part in a hands-on class and learn to weave and dye textiles! If you want to visit them, make sure to spare a day.
#2 Kayaking or paddling in the Huaypo lake
You don't always need to go too far to enjoy a peaceful day on the shores of a beautiful lake surrounded by snow-capped mountains, it's all there in the Sacred Valley of the Incas! In this activity, you will not only spend the morning at this memorable landscape in the valley but also try some watersports! There are kayaks and paddleboards which you can choose from and get in the water for a leisurely stroll along its cold and blue waters while a fresh and rustic picnic lunch is waiting for you on the shore. The perfect activity for a romantic or relaxing day in Cusco!
#3 Learn how to make Chicha, pottery, and chocolates in Chichubamba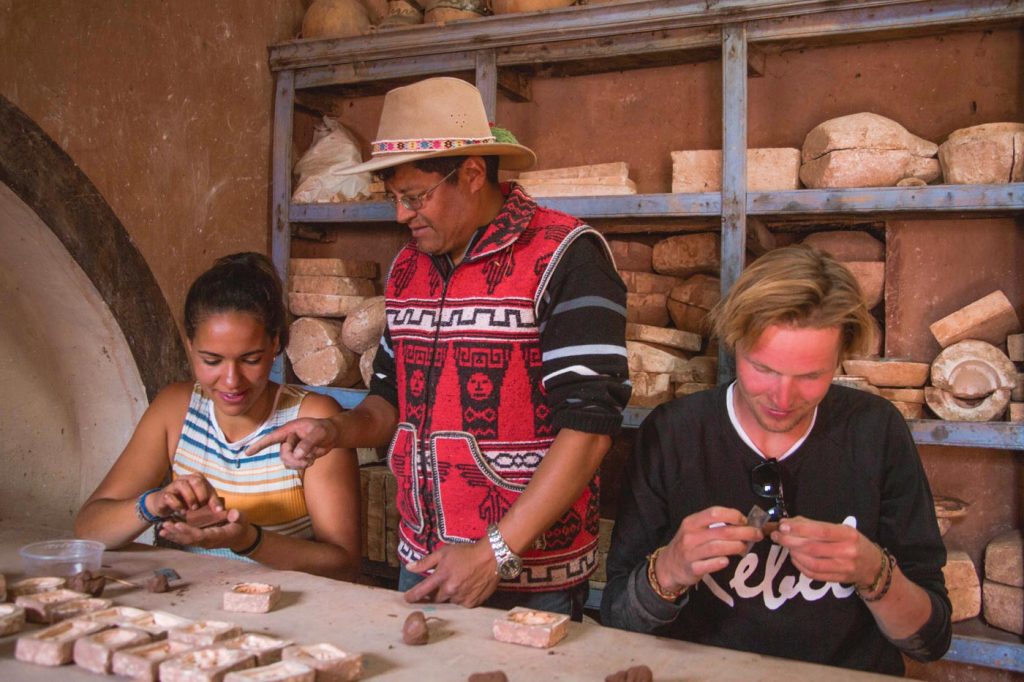 The Sacred Valley of the Incas is not only special for its stunning archaeological sites and landscape. The Andean communities that live there offer many workshops and one of our favorites is definitely Chichubamba. Their program includes Ceramic, Chicha, and Chocolate workshops and involves participating in three short but fun, hands-on classes! Of course, you can try and take home your masterpieces!
#4 Hiking to Huchuy Qosqo, the little Cusco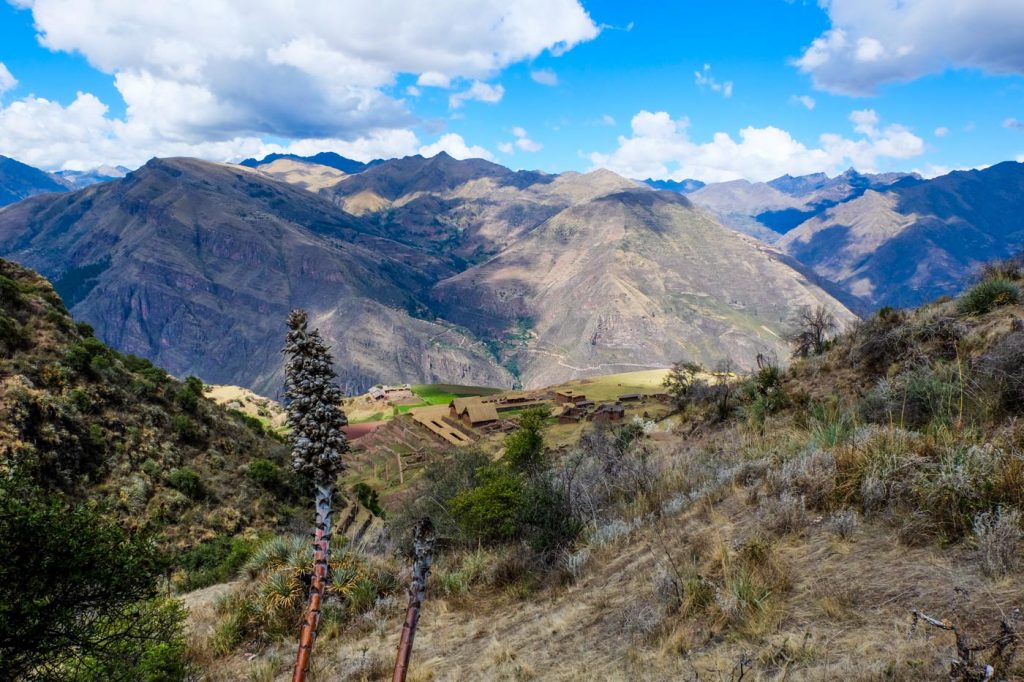 If you are looking for an off-the-beaten-path hike in the Sacred Valley, rest assured that this one will take you to a hidden gem. Huchuy Qosqo, which means Little Cusco, is an old Inca palace that has well-preserved structures made of stone and adobe bricks and that hangs on high mountain slopes with commanding views of the Sacred Valley of the Incas. This hike is a great way to explore the popular valley of the Incas without crowds, but still enjoying its unbelievable scenery and lovely Andean towns. This day hike lasts about 6 hours in total and, even though the start is a little challenging, the reward is well worth the effort! In case you didn't know, you can connect this trek to Machu Picchu town by taking the train after visiting Huchuy Qosqo.
#5 Hiking and glamping in Viacha, Pisac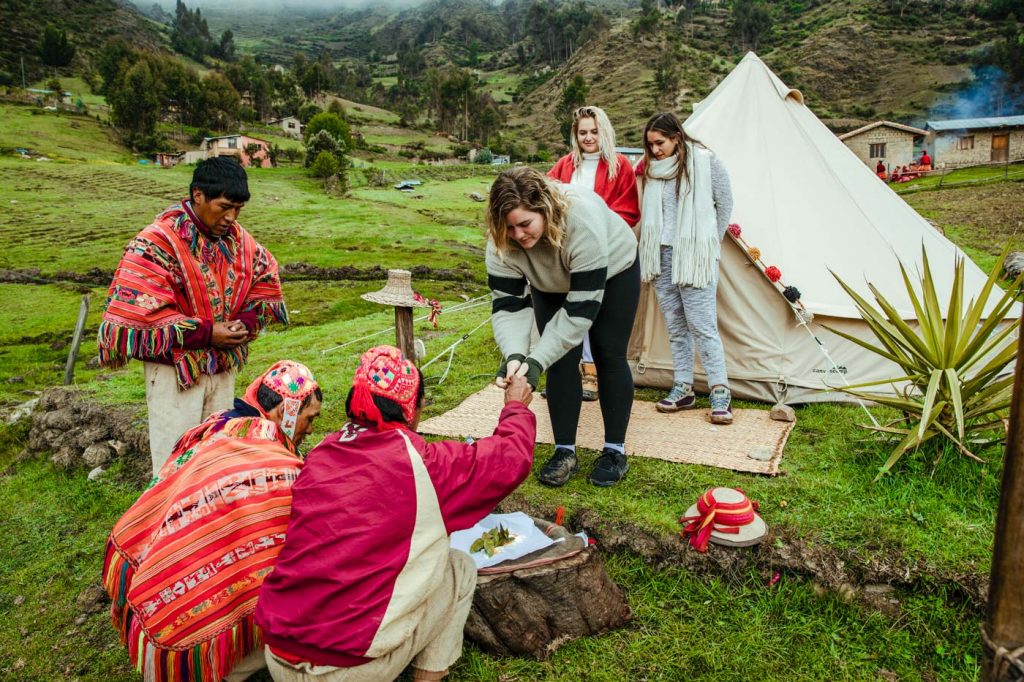 Waking up to dreamy mountain views or going to bed below starry nights is possible in a comfy and unique Glamping at Viacha, in the Sacred Valley of the Incas. You can stay one night or as many as you like, but we recommend spending 2 nights there to fully explore the amazing surroundings of this place. The Viacha community will be your host and also share with you their, customs, traditions, and daily activities. The glamping here is just like a boutique hotel but way more charming and quiet. If you get to visit them, join the hike to Pisac ruins, a completely different way to see this very popular site and away from the traditional circuit!
#6 Hiking with llamas to the Cancha Cancha community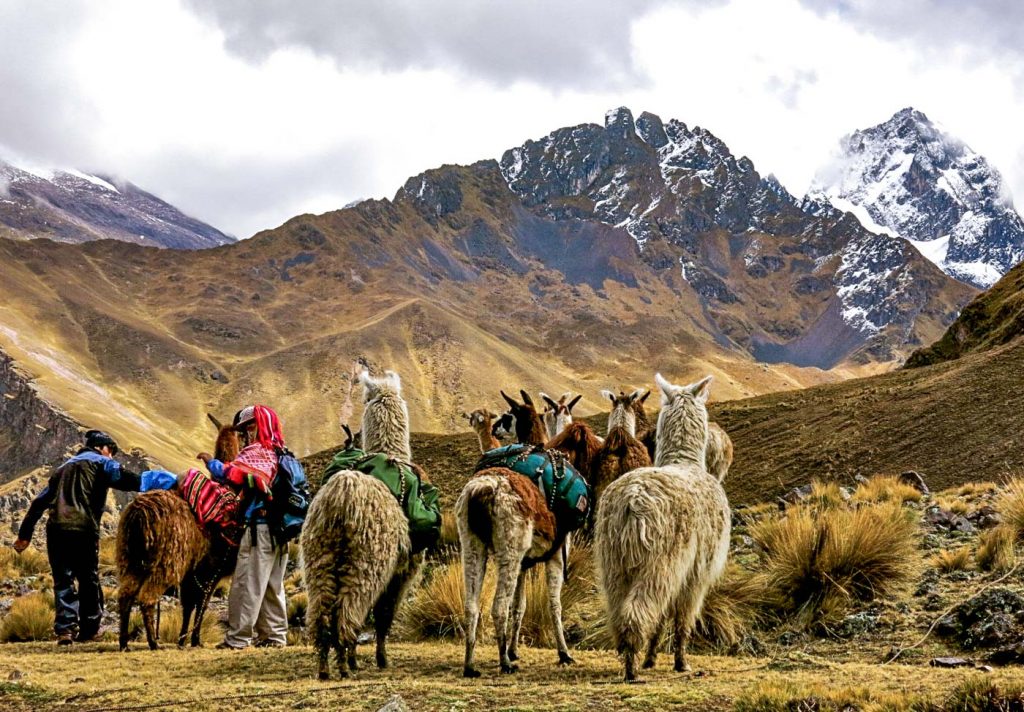 Before the arrival of Europeans, the Incas traveled with hundreds of llamas around their territory to move several products from one town to another.
This day hike will take you from the heart of the Sacred of the Incas through a less traveled route discovering picturesque towns and amazing sceneries. Besides the hike and the spectacular views of the valley's glacier what makes this activity special is that you'll walk accompanied by llamas! Who doesn't love those fluffy but strong animals? This initiative seeks to emphasize the value of the traditional use of llamas in herding communities, empower the local Andean communities in a sustainable activity, and protect Andean mountain ecosystems.
This 14km long hike is quiet demanding, but totally worth the effort! During this full-day activity, you will also be amazed by the millenary and important relationship between the Andean communities and the camelids.
To learn more about this itinerary check our article here:
Hiking with llamas in Peru: The Llama Pack Project
There are plenty of ways to explore the beautiful and popular Sacred Valley of the Incas. Try the off-the-beaten-path routes when you're here.
Enjoy your trip!