Christmas is around the corner, and we couldn't end the year without our traditional Papanoel Trekero. Want to find out how we did it this year? Keep reading!
This year we wanted to go a little further and decided to travel to San Cristobal de Rapaz, a small town at 4200 m in the north of Lima. It took us around 8 hours to get there on a journey full of incredible views and even a "rainbow mountain" in the middle of nowhere, it was fantastic!
Rapaz is a fascinating town in the highlands of Lima for many reasons. It owns a stunning Baroque Church painted back in the 17th century with 27 murals representing both Peruvian and Colonial deities and traditions, a wonder by itself! This church is now recognized by the World Monument Found and protected since it's one of the best-preserved churches in the area.
Still, this is not only what makes this place very special, Rapaz holds another great secret: Quipus. What is different about these quipus is that they are made with alpaca wool and some industrial materials. That implies that Peruvians didn't stop making and using quipus during Colonial times, as we thought. They were still made until the 19th or even 20th century! Although there is still much to research, there's no doubt these quipus are special.
Having so many reasons to go there, why wouldn't we? Once again, we packed everything on the trucks and brought the Papanoel Trekero to this charming town.
We held the event on Sunday morning, the day after our arrival. We prepared many group dynamics and games to entertain the kids. We even played soccer at more than 4000 meters of altitude! It was so fun and breathtaking, literally!
Papanoel arrived, and we offered toys, school supplies, chocolate milk, panettones, and lots of laughs. It was a great day!
We can't end this Papanoel Trekero without thanking all the people that made this year possible. Thanks for your incredible support and energy!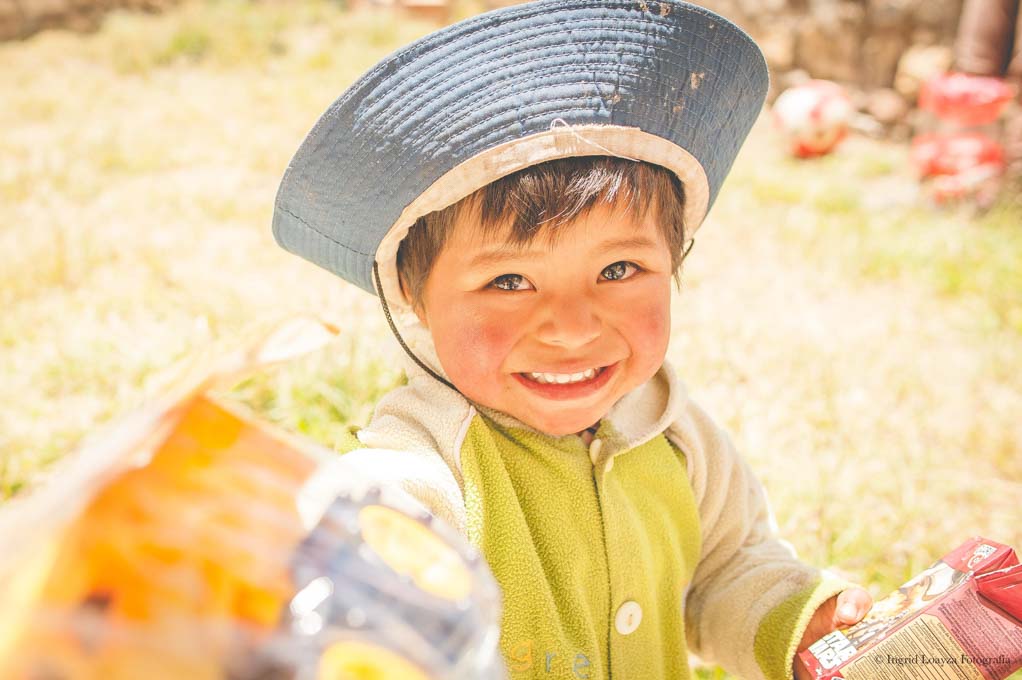 Happy holidays!