Finally, after two years of the pandemic, we could return to our roots and take Papanoel Trekero to La Jalca in Amazonas. Let the adventure begins!
As the special year that it is, and since we were going to hold the event as we used to do it before the outbreak, we wanted to do something different. So we decided to go back to a community that welcomed us with open arms back in 2018, but that has been struggling during the past years due to the pandemic and the 7.5 magnitude earthquake that struck the area last November.
It was the furthest place we have ever traveled to in 13 years of Papanoel Trekero, but we were ready to bring a Merry Christmas to more than 500 kids!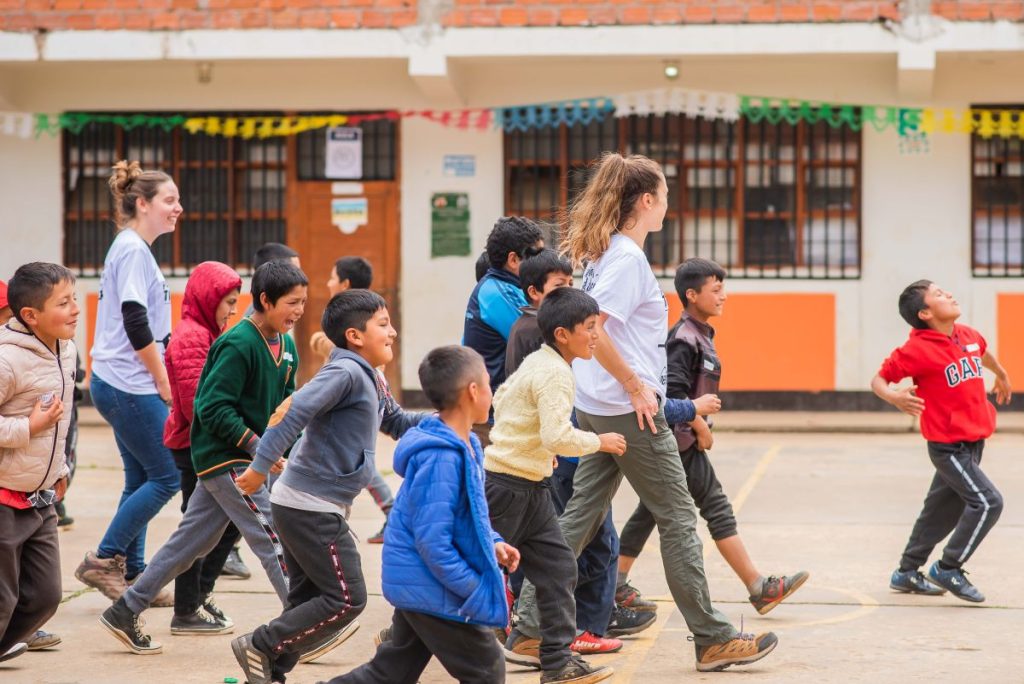 Since we were holding the event for 515 kids from 15 local communities in the district of La Jalca, the biggest event we've ever organized, our goal was bigger too. We not only wanted to bring a day of joy and games but also gifts and guarantee a school kit for each kid in kindergarten and elementary school. To make it, we needed to raise more than S/30 000, which we could achieve thanks to all your support!
On December 8th, the volunteers gathered and took a flight together to Jaen, where a 6-hour ride was waiting for us to reach Amazonas! We worked hard to organize a day that will remain in those kids' hearts and memories, and it paid off!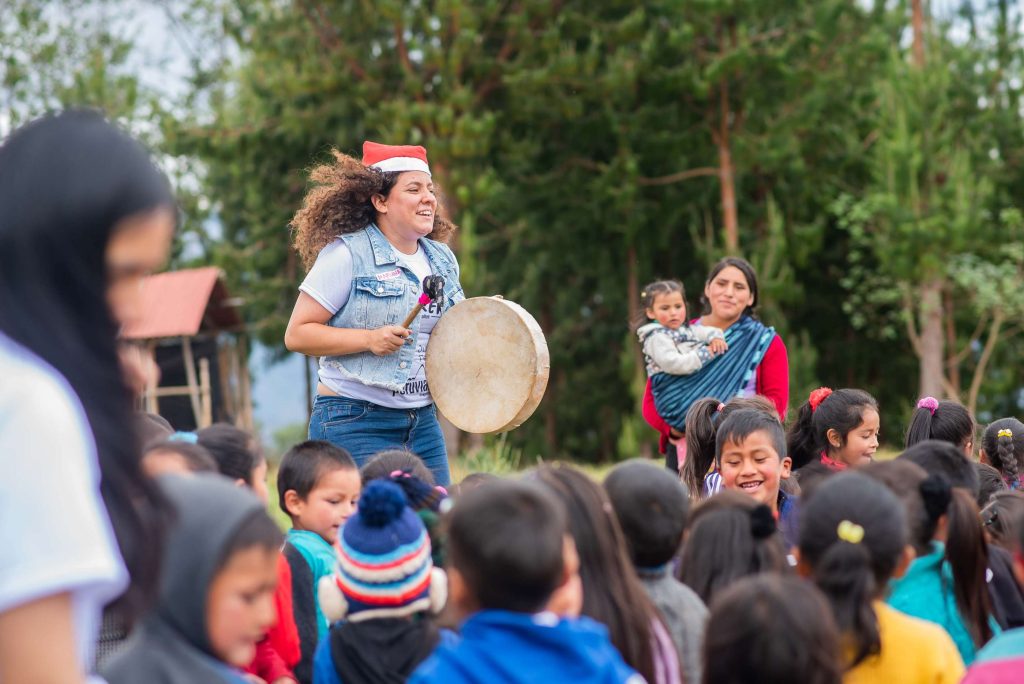 Our skilled group of volunteers did fantastic work to entertain, paint, run, sing, and play with babies, toddlers, teens, and even their parents! Being all of us together allowed us to enjoy such fun and emotive moments, finding that sometimes kids only need the imagination to create incredible things. We all learned from them.
This year, Papanoel, or Santa Claus, appeared again to bring some magic and joy to all the people with toys and different presents that kids started using immediately. Also, we got the school supplies that will be very useful for the following year.
After the pandemic, we were afraid we wouldn't meet the high expectations from the past year's event or even achieve our goal. But we were wrong. It was another fantastic Papanoel trekero. It was all thanks to the people from La Jalca, the volunteers, and the people who helped us with its donations and support.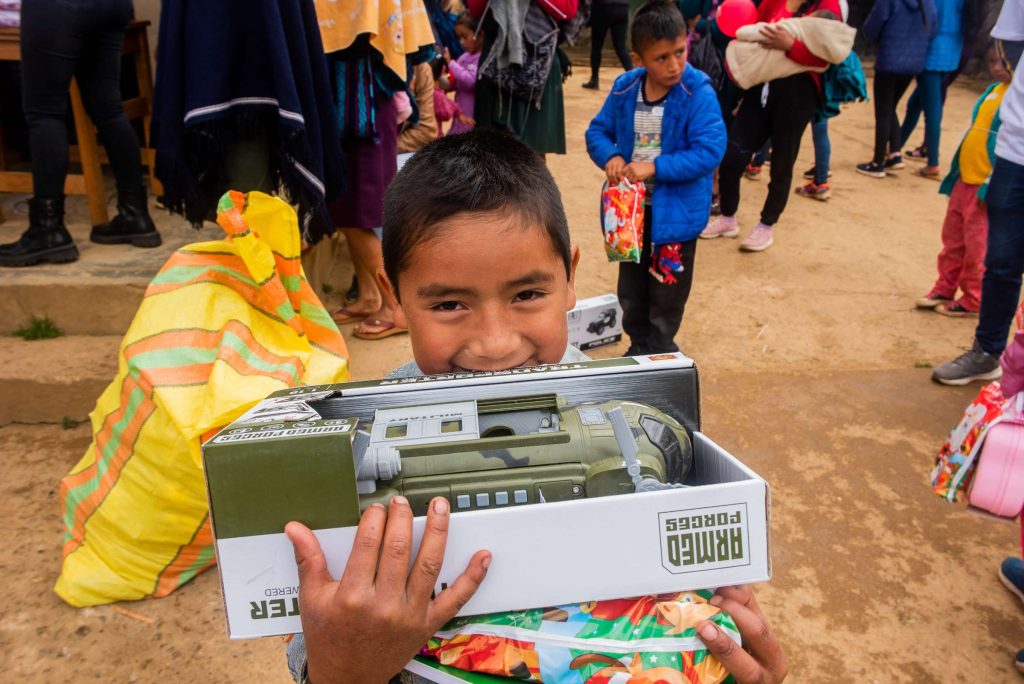 Special thanks to Juguete Pendiente, which not only helped us with gifts for more than 100 kids but also donated storybooks and 72 panetones. Also, thanks to Perico, who welcomed our volunteers for 3 days at his charming home at Milpuj – La Heredad. Thanks to Apeco, for donating delicious cookies for the kids; Diana Alvarado, who brought backpacks for 36 kids; Edilberto Yoplac from Kuelap Adventures, who helped us with the logistic; and Gocta Natura, whose staff went all the way to La Jalca to help us organize the event.
Thank you all for your donations:
Sonia Cino
Dani Zimmermann
Diego Esculies
Alfredo Torres
Claudia Glaesner
Juanjo Espinoza
Eduardo Larrañaga
Ines Valenzuela
Ximena Aguirre
Ceci Villanueva Meyer
Tania Zimmermann
Guillermo Zavala
Lucho Agois
Ana Lucia Marin
Fio Rouillon
Ingrid Turla
Lucia Guevara
Carolina Yamashiro
Jessi Zimmermann
Glaesner Fam
Eliana Kulisic y Nelly Sotomarino
Rocio Flores
Marco Chavarry
Beatriz Alcalde
Loraine Motta (Zavala Fam)
Carmen Paredes
Alex Zimmermann
Nicholas Cino
Mariela Garcia
Teresa Garcia
Chari Contreras
Ana Teresa Zimmermann
Kathy Añaños
Marlene Hanaq Wasi
Ezio Queirolo
Barbara Wilm
Silvia Sanchez
Luis Felipe Lopez
Familia Claudia
Matthias Wilm
Familia Claudia
Walter Sulca
Renzo Pozo
Andrea Chung
Daniel Rubio
Max Zimmermann
Nathalie Zimmermann
Alvaro Aguilar
Ralf
Erick Schrott
Andrea Cino
Susana Vigil
Fiorella Patrucco
Giuliana Soldi
Priscilla Medeiros
Shwetal Mehta
Nancy Holme
Andres Herrera
José Barcelo
Marina Barreda
Feliz Campos
Travis
Evelyn Valdez
Mauricio Cabrera
To the people that have been part of our team for the past 13 years and the ones that joined us on the way, thank you very much. We could only make it this far because of you.
See you next year!