Packing up for a trip is one of the most exciting parts of traveling. But sometimes, getting ready for the destination's diverse geography and weather can be a hassle when choosing what to put in your luggage and what to leave at home. Would a raincoat and trekking shoes be enough? This article will give you our insider's recommendations and tips on packing light and smart.
Weather in Peru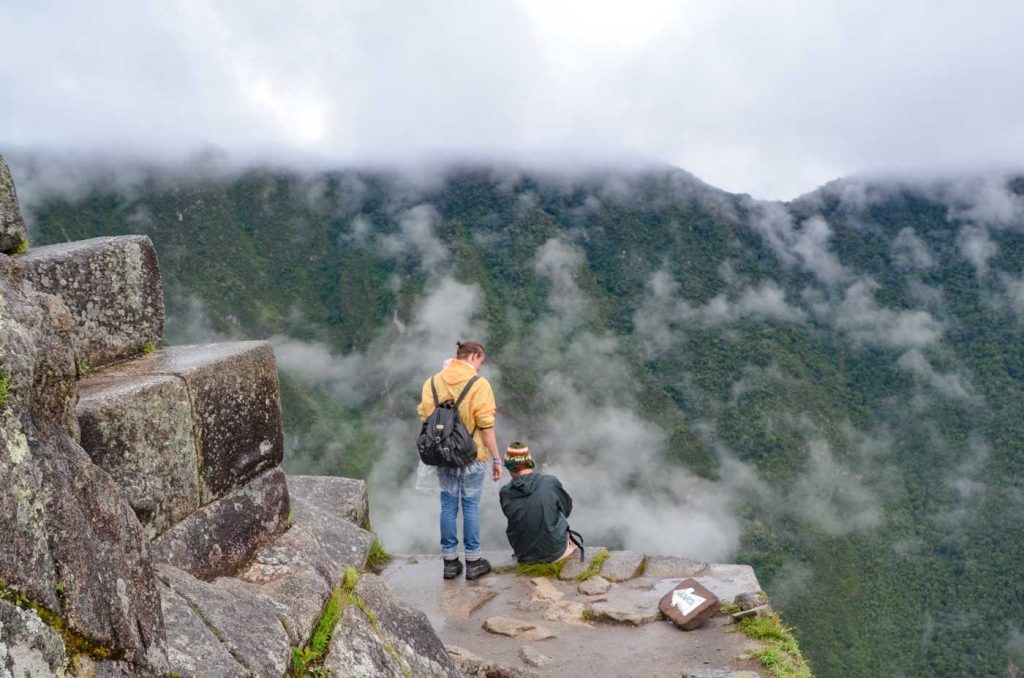 First things first. Before jumping into a list of what you should or should not pack, let's find out about the basics: Peru's weather.
Peru has many ecosystems, from dry and windy coastal deserts and beaches, humid and hot rainforests, to sunny but very cold highlands. However, due to its location close to the Equator, in Peru, you can mainly notice only two seasons, summer and winter, that correspond to wet and dry seasons.
Rainy season in Peru: November to March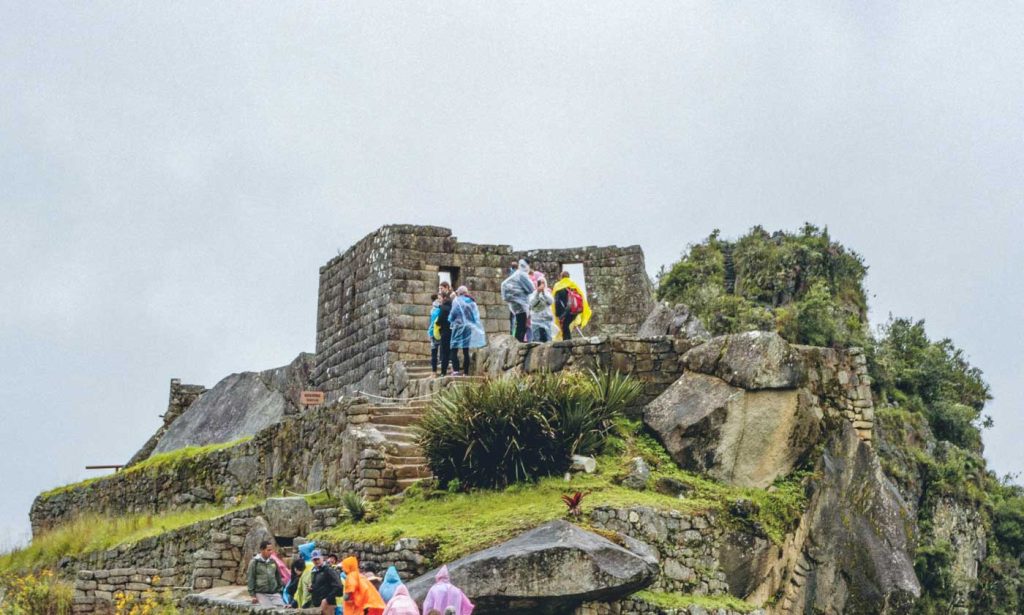 At this time of the year, you should expect showers and rains almost every day in the Andes of Peru and the Amazon rainforest. However, the temperature goes higher, and days are warmer than at any other time of the year because the rainy season is also happening during summertime in Peru.
Dry season in Peru: April to October
Most people prefer to travel during this season, because as you may know by now, it's when the clearer skies appear, leaving the rains behind. Still, don't let the sunny skies at the Andes of Peru fool you. This is also the coldest time of the year in highlights because it's winter in Peru. The temperature in our country is mainly influenced by altitude. So the higher you climb, the colder it becomes.
Packing for a Peru trip: How to do it?
Now, after all the previous information, you may be wondering how you will be prepared and pack smart for a Peru trip. In Peruvian Soul, we have traveled extensively all around the country and through the rainy and dry seasons as well. So, we want to highlight some things you should think about when packing for your trip:
1. Backpack or suitcase?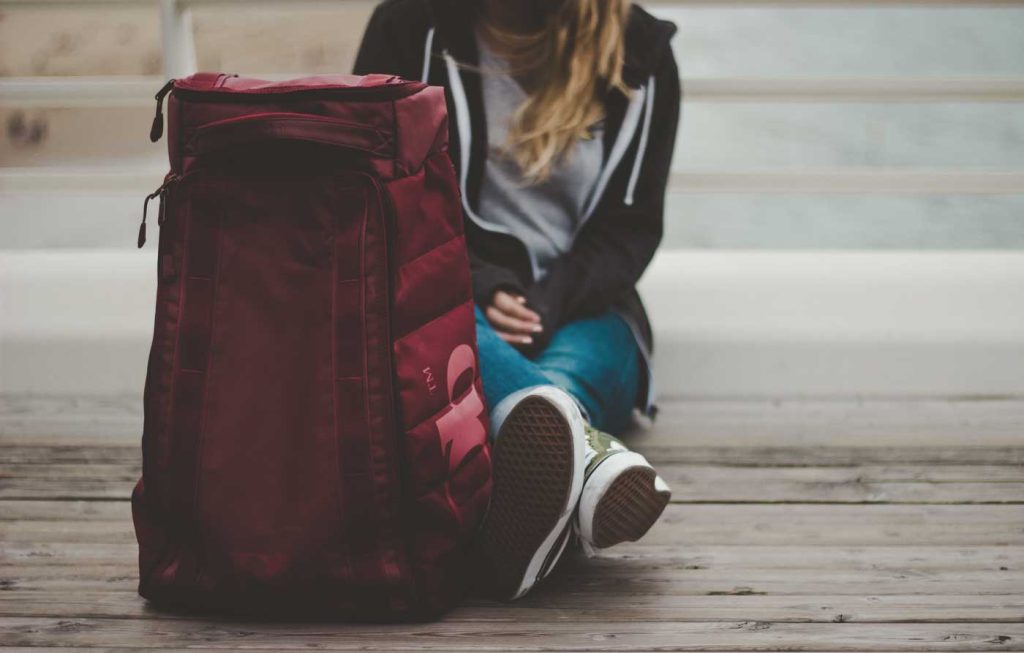 Think about which one is more comfortable and convenient for you. Many people will prefer to travel with a suitcase or any wheeled bag because it's definitely easier than carrying a 50 lt backpack around. However, a suitcase will work well in cities like Lima, but not in Cusco and the Sacred Valley, because the pathways are not smooth enough to make it work. In case any physical condition obliges you to travel with wheeled luggage, there will always be people ready to help you carry your bags.
Pro tip: whether you're traveling with a backpack or suitcase, bring a small daypack that you can carry around with you during your day exploration.
2. Pack clothing for 6-7 days maximum
When packing for a trip, the less, the better. We know it's not so easy for everyone to choose only certain things to travel and leave the rest behind, but I bet you this is the smartest way to go.
Choose clothes or outfits for 6-7 days and reuse your clothes. You'll have many possibilities! Our friends from REI suggest we should follow the 1-2-3-4-5-6 rule, in which you should pack 1 hat, 2 pairs of shoes, 3 bottoms, 4 tops, 5 socks, and 6 underwear. Obviously, this "rule" can be customized according to your travel style, but you can start from there. In case you are traveling for many more days, you can still pack light and send your clothes to a nearby laundry service when dirty. There are many affordable laundry services around Lima and Cusco. Most hotels offer the service for a higher fee.
Pro tip: don't bring anything you'll only use once. It's not worth the space in your bag!
3. Dress in layers
We always recommend this to our travelers because it's the most efficient way to use all the clothes you bring in your luggage no matter which region you are visiting. Also, packing this way gives you absolute flexibility when traveling. It has you ready for a hot, rainy, or cloudy day, just taking some layers off and on!
4. Choose the right shoes and don't forget a pair of flip flops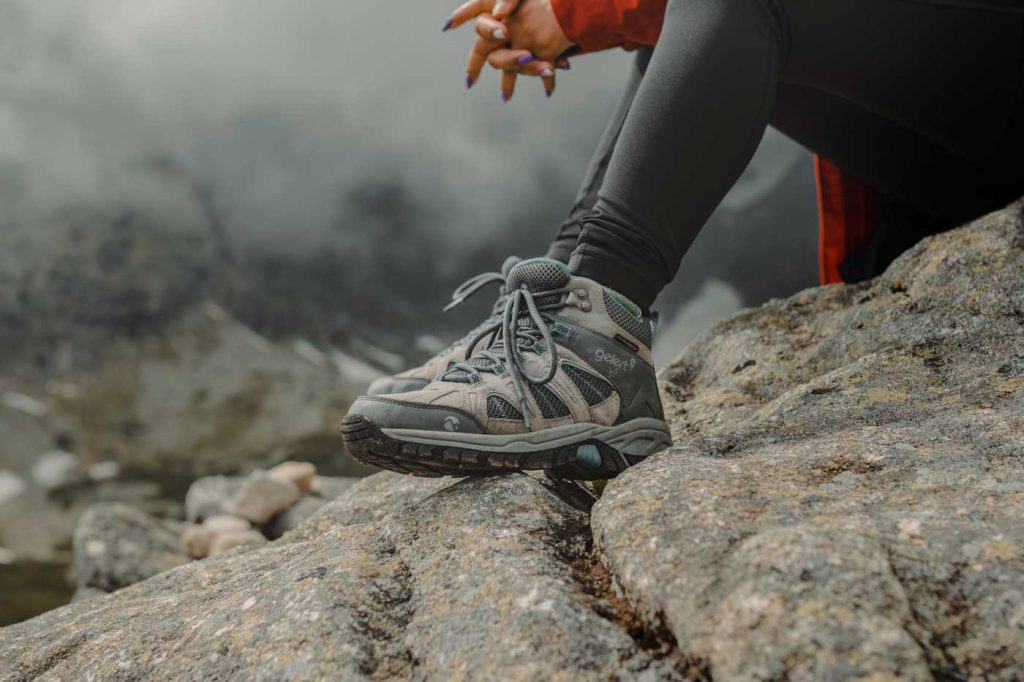 If you are traveling to Peru, you better bring a pair of trekking shoes with a good grip. Although many people prefer to travel with sneakers only, rains in the Andes of Peru are unexpected. You may end up going through some of them, mainly during the wet season. Since many archaeological sites in Peru are made from stone or mud, trekking, walking, or even just doing the most traditional visit may turn out annoying as the floor or path will be very slippery. Trail running shoes will also do the job as they have good support and excellent grip. Don't forget to bring a pair of flip flops for showering, going around your hotel, or the beach, if needed.
5. Get organized
Don't just throw all your clothes in your bag, be organized! Packing organizers, such as mesh bags, come in different sizes and can be very useful as they help you separate each item in your luggage, maximizing the space for important things. You can also use packing folders if you want to keep your clothes wrinkle-free.
6. Electronics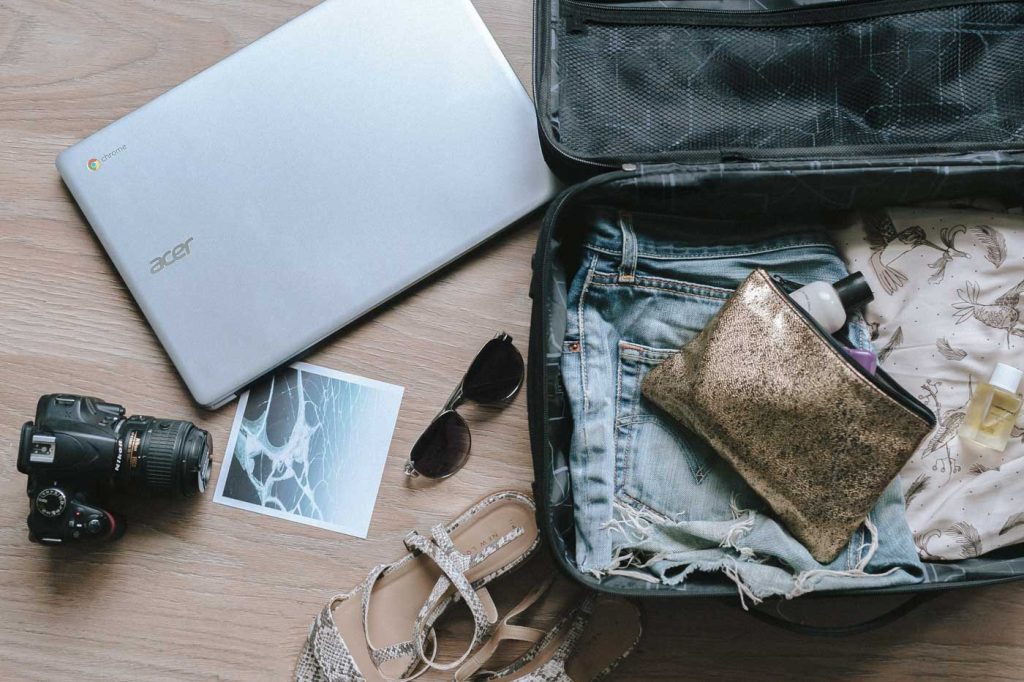 We all are so used to having our phones, tablets, laptops that many of us can't even imagine traveling without them. But, why bring your computer more than 3000 kilometers from home to have it buried in your luggage? Peru is a country with many things to do in each city. You'll probably get up early in the morning to start your daily activity and only go back to your hotel at night. Therefore, if you won't use it, don't bring it!
7. Voltage & Power adapters
If you're bringing any electronics to your trip to Peru, you should know that the electric voltage here is 220 volts, and the electrical outlets take both US-style 2 flat type prongs and 2-rounded prong styles. So consider bringing a combined plug adapter to plug in your devices without problems.
8. The carry-on bag
Traveling with the basics is possible. One great way to do it is just bringing an 8kg carry-on. If you have already mastered the packing light process, you can use only this bag. It can give you some advantage over the classic checked bags, such as cheaper flight rates and no more lost luggage!
Pro tip: Always carry some clothes and essential toiletries (according to what's permitted) on your carry-on. It will help you a lot if your bag gets lost or delayed.
Packing for a Peru trip: The essentials packing list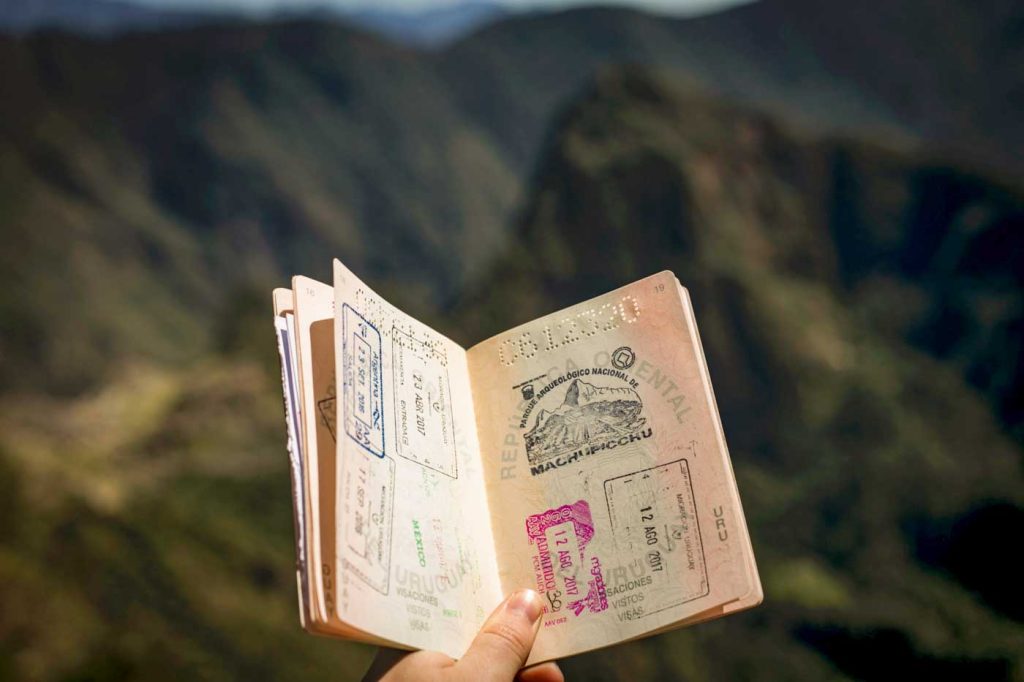 Now that we shared all our knowledge about packing for a Peru trip with you, you are ready to start gathering all the essentials for your trip. Here, we'll share with you what we usually pack when traveling around the country and the items that have helped our travelers the most during the past 12 years.
Travel documents
Passport and visa (if requested), plus a pair of printed copies of each one and one on your smartphone
Travel insurance
Flight tickets
Money (cash in US Dollars / Peruvian Soles and credit cards)
Personal items
Toiletries and personal medications
Rubber flip-flops for showering
High protection sunscreen, lipstick, and sunglasses (radiation is very high in the Andes)
Insect repellent for the Amazon and Machu Picchu
Swimming wear, you never know when you'll need it
Zip-lock or waterproof bag to store your wet clothes or protect your documents from heavy rains
Travel accessories
Comfortable daypack to carry your personal items during the day, plus a change of clothes
Small bag to travel to Machu Picchu while your suitcase stays in Cusco or the Sacred Valley
Camera equipment and memory card
Water bottle or canteen to carry water on outings
After packing the essentials for your Peru trip, we will give you a list of recommendations according to the main destinations in Peru.
Packing for a Peru trip: The Andes of Peru packing list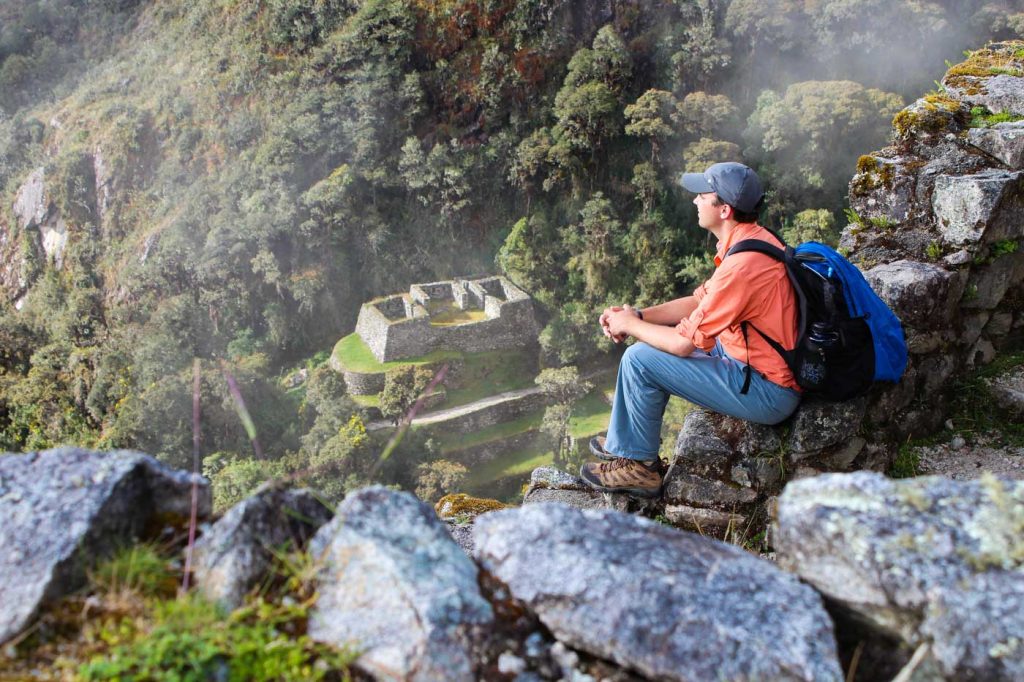 Long, lightweight pants
Thermal long-sleeved shirts
Thermal underwear and wool socks (mainly during the dry season or if you are staying at a homestay or camping)
Warm jacket and windbreaker
Neck warmer or scarf and gloves
Trekking shoes with good grip (preferred waterproof for rainy season)
Packing for a Peru trip: the Amazon Rainforest packing list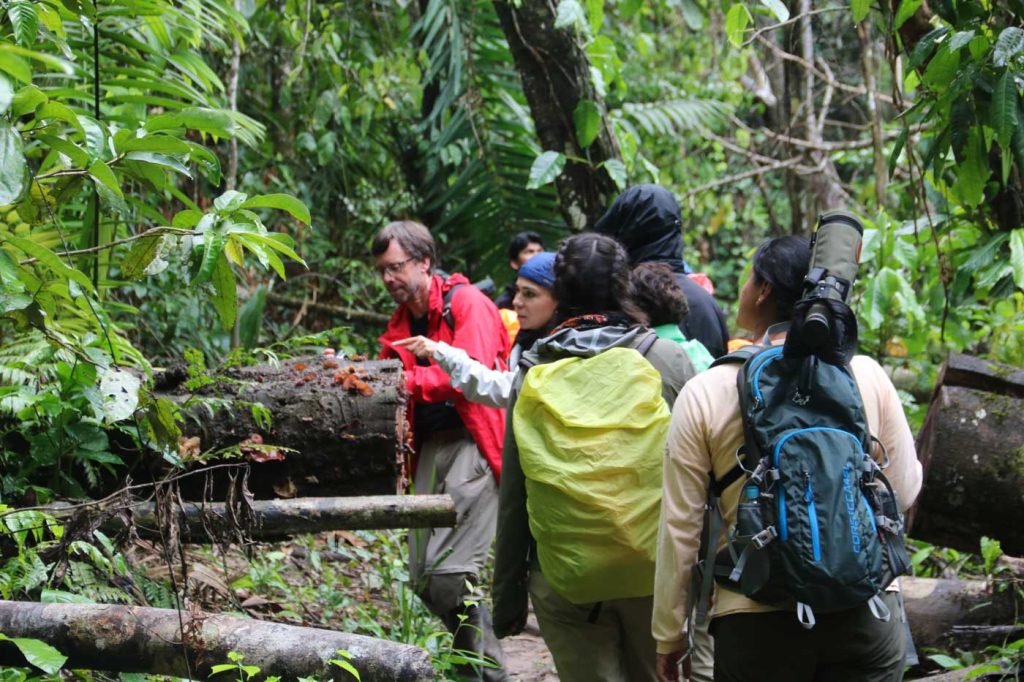 Long-sleeved shirts and pants to protect your arms from mosquitos
Sandals for more comfort while at the lodge (most lodges will provide you with plastic boots for day excursions)
Waterproof poncho or lightweight rain jacket
Warm clothes for the nights (mainly during the dry season as the temperature drops)
Packing for a Peru trip: The Peruvian Coast packing list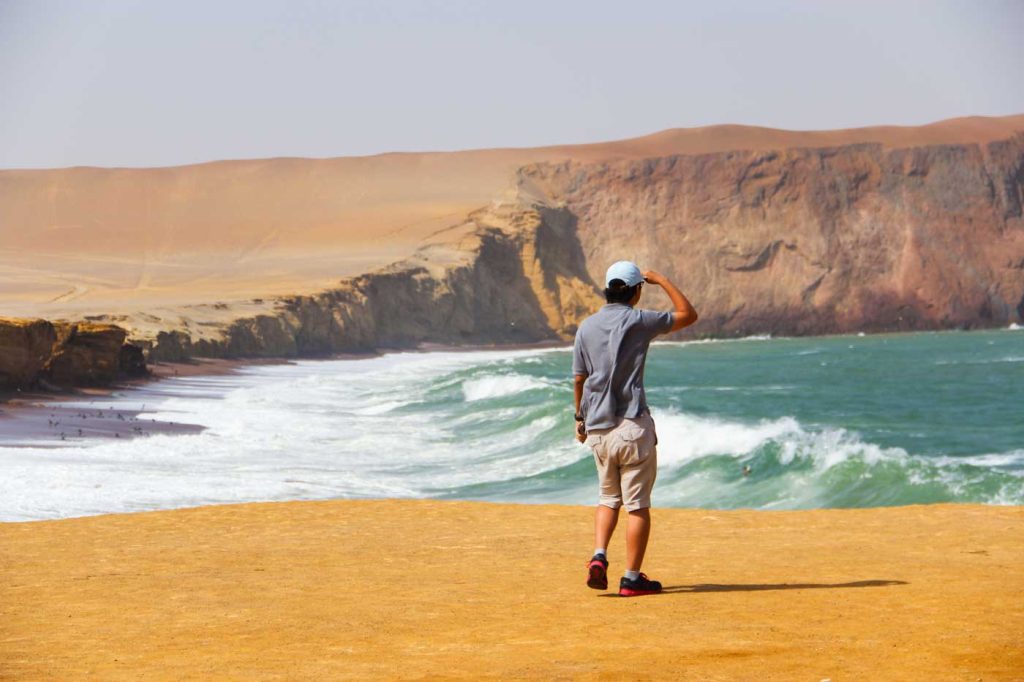 Shorts, t-shirts and swimming wear
Windbreaker (a lightweight rain jacket will do the job)
Light cotton clothes for fresher nights
Sneakers and sandals
Lima packing list
Although Lima is on the Peruvian coast, its weather conditions may differ from anywhere else in Peru. Lima is usually mild throughout the year but with high humidity, foggy and cloudy conditions except for summertime (between December to March). It rarely rains here in Lima, but you can expect a constant and steady drizzling if traveling between June to October.
Sweater and warm clothes (especially during winter time)
Smart-casual outfits for dinner at fine restaurants
Packing for a Peru trip: Trekking Expeditions packing list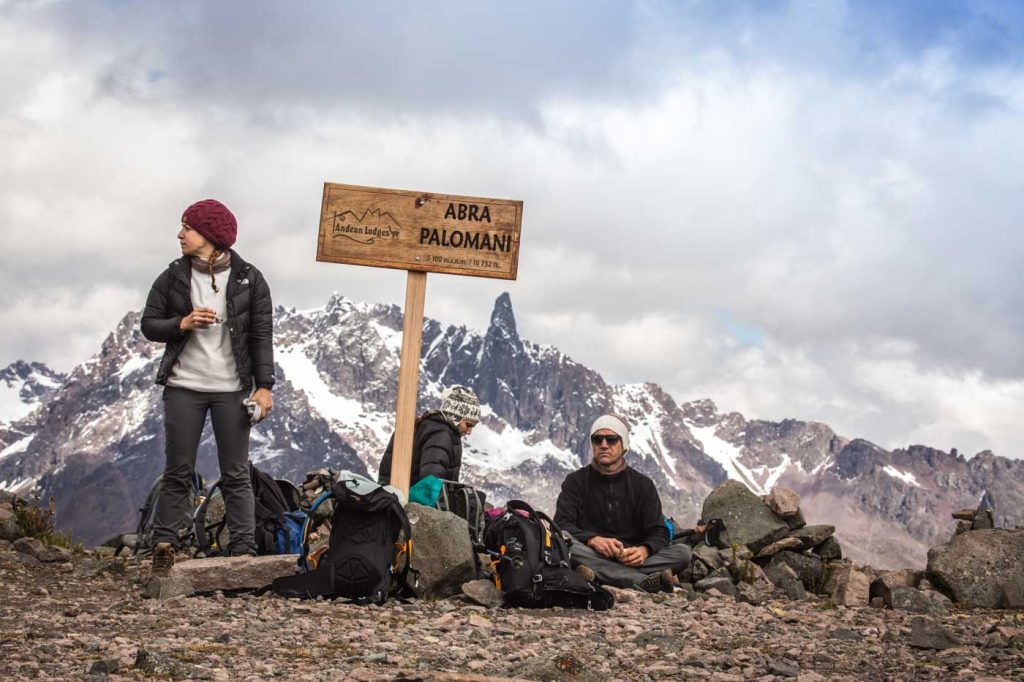 If you are joining a trekking expedition in Peru, you will need what's in the lists above according to the region you are visiting and the travel essentials. Yet, we also recommend bringing the following items to make your trip even more comfortable.
Clothes & shoes
Waterproof trekking shoes/boots
Warm socks
Quick-drying outdoor pants and t-shirts
Rain gear jacket
Hat and cap for sun protection
Toiletries
Small towel
Toilet paper (you can buy it in Peru)
Accessories
Flashlight with fresh batteries
Camera and spare batteries
Plastic bags or waterproof bags for storing wet clothes
Outdoor gear
Sunglasses
Warm sleeping bag (you can rent it in Peru)
Walking sticks (you can rent them in Peru)
You can also check Peru's weather conditions here and download our travel packing checklist.
Happy traveling!