Overview
Even the most popular destinations in Peru, such as Lima and Cusco, have less-known areas ready to explore. Follow us on one of our favorite offbeat trips in Peru! Pedal along the oceanview promenade in Barranco and taste Peruvian cuisine at some small local spots. Immerse yourself with local culture while Glamping at Misminay community in the heart of the Sacred Valley of the Incas just before your visit to Machu Picchu, the famous Inca citadel. Finally, discover remote landscapes joining the trail to the Apu Ausangate trek, a completely off-the-beaten-path experience that takes us through less-visited towns throughout the Vilcanota range until the majestic Ausangate Mountain. If you are looking for a scenic and unique trekking route in Peru, this itinerary is for you!
Why we love this trip!
Discover Lima's local huariques by bike.
Join the fantastic off-the-beaten-path trail to the Apu Ausangate, while supporting local communities.
Connect with the Andes in the charming Misminay glamping in the Sacred Valley of the Incas.
Day 1: Welcome To Peru & Lima
Welcome to Peru and Lima! Upon arrival, our local staff will greet you and transfer you to your hotel in Miraflores, where you are free to relax and wander around at your own pace. Depending on your time of arrival, we have plenty of suggestions for you to make the most of your first day in the city.
Day 2: Lima Huariques & Bike Tour
If you wish to discover the new and traditional flavors from the local picturesque Lima neighborhoods, this is the adventure for you! We start in Barranco, where we'll enjoy the spectacular views of the Bay of Lima as we ride our bikes. On route, you will try delicious seafood tapas, and causa Limeña, one of the most popular Peruvian dishes. We continue our adventure with a Lomo Saltado, and with delicious picarones. Finally, some refreshing craft beers will be waiting for us before starting our journey back to our hotel.
Day 3: Arrive in Cusco & Free Day
Flight to Cusco city and transfer in private transportation to your hotel. Our local representative will greet you, and the rest of the day will be free to relax and acclimatize to the high-altitude. Remember to take it easy on the first day!
Day 4: Sacsayhuaman & Cusco Guided Hike
Get ready for a soft hike around Cusco city center and the surrounding countryside! Start in the outskirts of the city visiting Sacsayhuaman, an Inca fortress overlooking Cusco. Continue with an easy one-hour descent walk through a small portion of an old Inca road, until arriving at the iconic San Blas neighborhood. Our walking city tour will take us not only through the most touristic sites in Cusco, such as the Main Square, Cathedral, and Koricancha. You will walk along ancient streets, local markets, and old neighborhoods where you will discover the magic of Cusco. This hike is the perfect way to get a genuine feel of this marvelous city and its people.
Day 5: Andean Community of Misminay, Cooking Class & Glamping
Leave Cusco city and start your journey to the Misminay community in the Sacred Valley of the Incas, where a new experience awaits us. At Misminay, your hosts, Maria and Mario, will welcome you and show around the stunning area. After exploring for a while, start cooking our lunch! Take an easy cooking class and learn how to make a typical Andean meal. The rest of the day is free to explore around and spend the night at a comfortable Glamping below the Sacred Valley's starry night.
Day 6: Hike To Moray's Viewpoint & Glamping in Misminay
Misminay is the perfect place to admire the vast crop fields of the valley and snow peaks from your tent. After breakfast, start your hike to a viewpoint of Moray, an Inca site consisting of circular terraces built upon a natural depression used as an agricultural experimental station to adapt crops to different temperatures. Return to Misminay to enjoy lunch, and learn all about the making of Chicha de Jora!
Day 7: Ollantaytambo Fortress, Andean Pachamanca & Train To Aguas Calientes
It's time to say goodbye to Mario and Maria, and head towards Ollantaytambo, a charming village that has not changed much since Inca times. This town is famous due to the Ollantantaytambo archaeological site, a place with impressive Inca stonework only seconded by Machu Picchu. For lunch, enjoy a traditional Peruvian food called Pachamanca. which in Quechua means Earth Pot, is a traditional cooking technique that has the food prepared underground using preheated stones and leaves to separate ingredients from the soil. Later, we'll head to the Ollantaytambo station to board the train to Aguas Calientes town, where you spend the night.
Day 8: The Lost City of Machu Picchu
The big day is finally here! Early in the morning, take a 30-minute bus up the steep zigzagging road to Machu Picchu Citadel, located on an impressive mountain setting. We'll have a 3-hour guided excursion to have a better understanding of Machu Picchu and the Incas culture. Your guide will be happy to answer all the questions you may have. Afterward, return to Aguas Calientes to enjoy a last walk around the town and have lunch before boarding your return train back to Ollantaytambo. Upon arriving, we will take you to your hotel in Cusco city.
Day 9: Free Day in Cusco
Cusco is a fascinating destination in Peru! Today, enjoy the entire day free to explore the streets, plazas, and markets of this UNESCO World Heritage City at our own pace. As you have already explored the most famous sites of Cusco, we invite you to discover more of this beautiful city with its museums and local shops. If you are into arts and crafts, you must take a walk around Cuesta San Blas and visit local workshops and galleries. Likewise, we recommend visiting the San Francisco church for a splendid city view, the Inca Museum, or enjoy a cup of coffee and chocolate at a cozy cafe.
Day 10: The Trail of the Apu Ausangate, Cusco to Chillca
Venture to a fascinating route in Cusco, the Trail of the Apu Ausangate. This completely off-the-beaten-path trek will take you within less visited towns among the Vilcanota range until Ausangate, one of the most important deities of the Incas times. Depart from Cusco and head to the Checacupe town. Ascent the Pitumarca Valley along the stunning Japura Gorge, and continue to Chillca. Here, your hosts playing Andean instruments will greet us in the first Andean Eco-lodge.
Day 11: The Trail of the Apu Ausangate, Chillca to Machuracay
After breakfast, start your trek through the glacial valley of Phinaya alongside thousands of alpacas and llamas. On the way, climb by the inspiring Pjachaj waterfalls, where your picnic lunch will await you. Next, surrounded by moraine walls, glaciers, and lagoons, start your 5-hour walk to Machuracay Tambo. A llama caravan will help you with your bags and meet you at the lodge. The second lodge, Machuracay Tambo, is the closest to Apu Ausangate. It not only grants a spectacular view of the peak but impressive rock formations, home to numerous wild vizcachas surrounding it!
Day 12: The Trail of the Apu Ausangate, Machuracay to Anantapata
Cross by the first mountain pass with amazing panoramic views. Descending alongside the glaciers, hike to the Ausangate Cocha Lake for lunch. The landscape will dramatically change here due to the red sandstone formations, where we may spot vicuñas and condors if we are lucky enough. Arrive at the Anantapata Lodge, located at the top of the Alcatauri Canyon, a stunning area of wetlands traditionally used as herding area for alpacas, surrounded by the snow capped peaks of Tacusiri and Ausangate.
Day 13: The Trail of the Apu Ausangate, Anantapata to Huampococha
After breakfast, hike a section of the trail by rugged mountain peaks and the valley brightly colored by red, ochre, and blue soil strata. Look for small bands of delicate vicuñas, frequently spotted in this remote area, then have lunch here while enjoying the surrounding landscapes. Continue to Cerro Laya Grande by the massive Nevado del Inca to admire impressive colors at Vinicunca, the Rainbow Mountain. Start our way to the fourth lodge, the Huampococha Tambo, with panoramic views of Lake Huampococha and incredible night skies. 
Day 14: The Trail of the Apu Ausangate, Huampococha to Cusco
Our adventure has come to an end. Begin your hike up to Anta Pass and then gradually descend towards Trapiche, enjoying outstanding views during an easy downhill. From here, continue to the end of the trail, where we will have a delicious farewell lunch. Finally, our transportation will be waiting for you at the trailhead for the trip back to Cusco.
Day 15: Farewell Peru
You will have some free time to take a last walk around Cusco's shops and markets as you say goodbye to this beautiful city. At the coordinated time, we'll drive you to Cusco's airport to board your flight to Lima and international connecting flights to your next destination.
What's included?
Personalized attention before and throughout your trip
Brief presentation prior departure
All transfers and transports
Entrance fees
Local English-speaking guide focused on personalized trips
Accommodation at well-thought hotels according to your travel style
Mentioned meals
What's not included?
Services not specified in the program, extras & tips
Domestic flights
International flights
Travel Insurance
Route
Gallery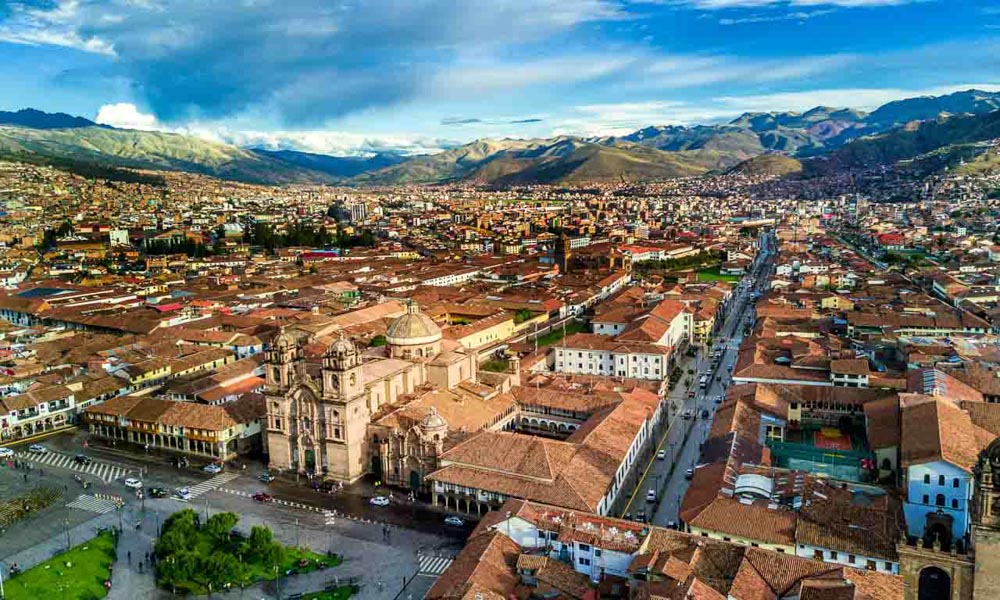 A guided hike to the outskirts of the city overlooking Cusco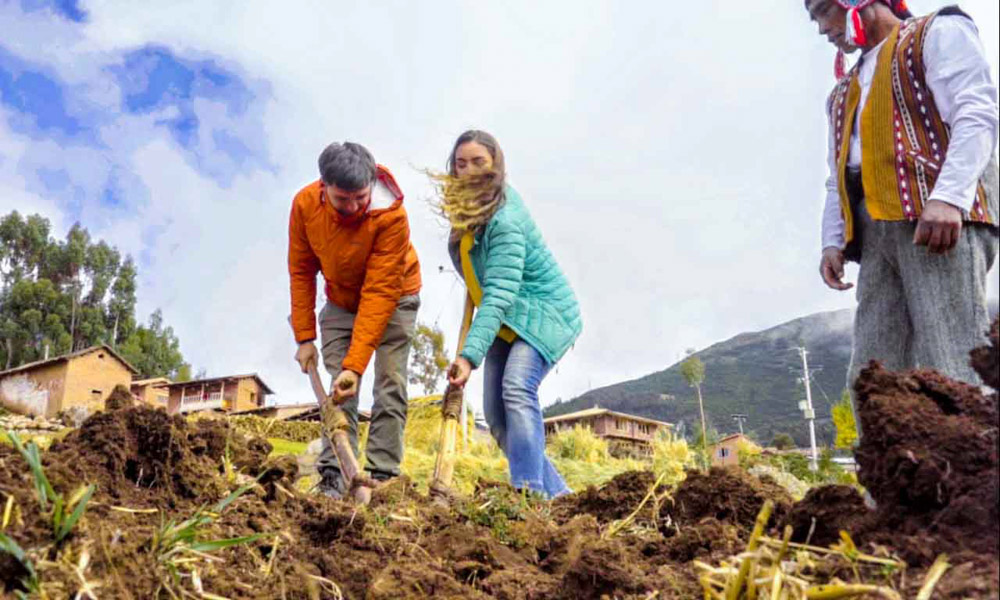 Spend a day with the community of Misminay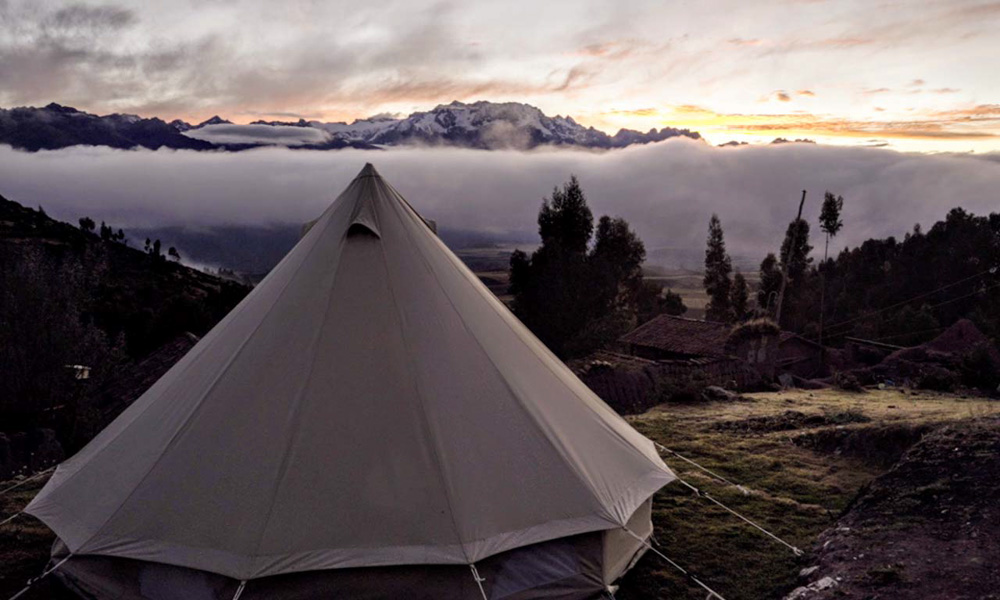 Spend the night at a comfortable Glamping below the starry night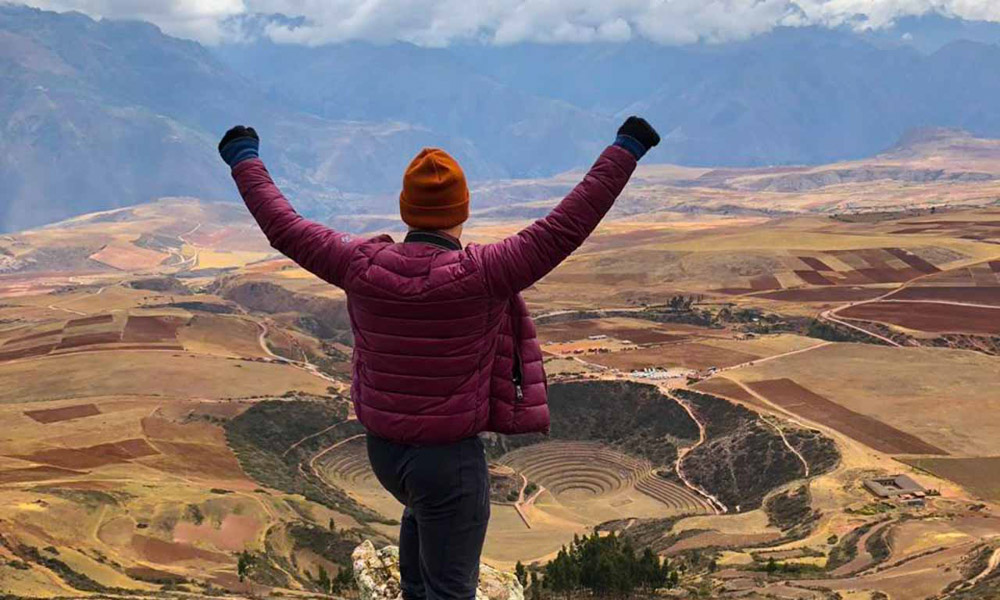 Hike to Moray Terraces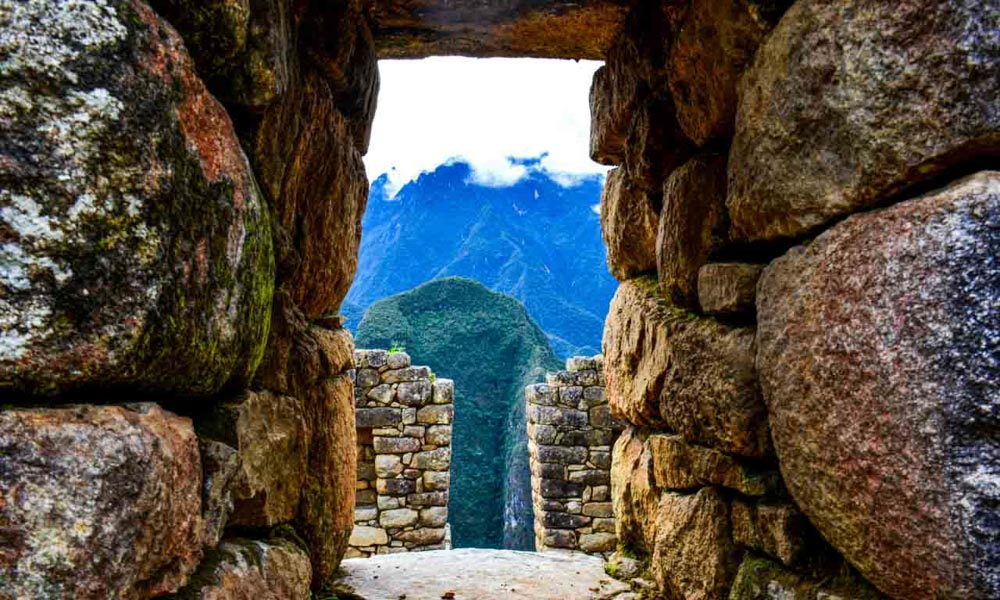 Private Guided tour of Machu Picchu Citadel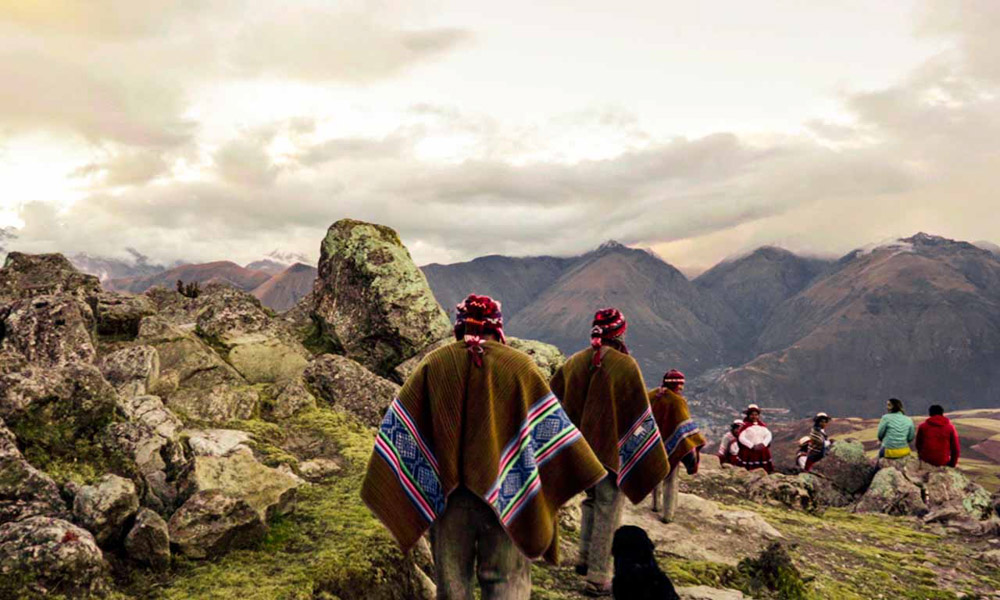 The lost city of Machu Picchu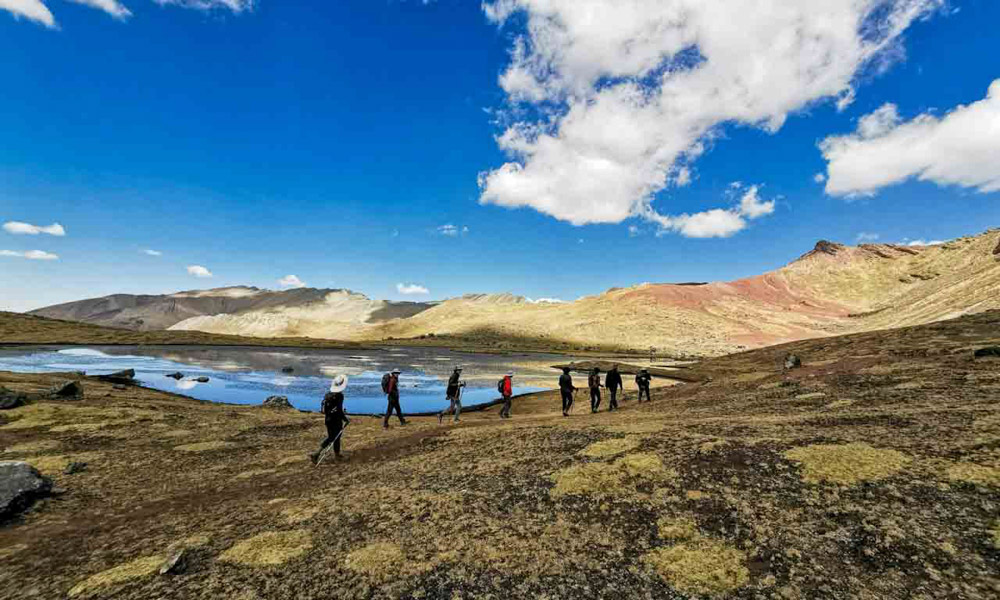 Explore less visited towns among the Vilcanota range until Ausangate
Beautiful landscapes with moraine walls, glaciers, and lagoons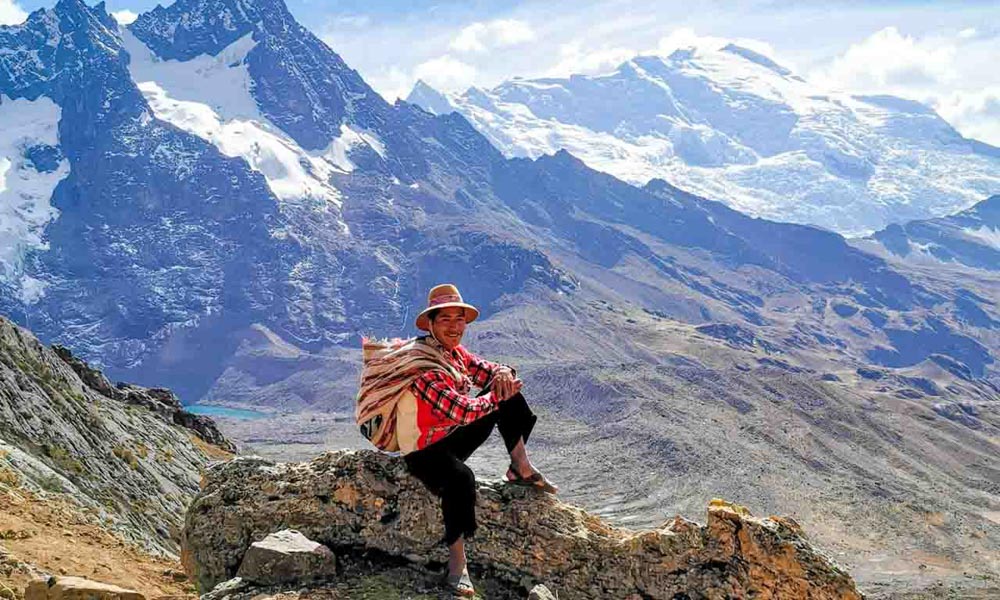 Your local host will join you through this 5-day trek
A llama caravan will help you with your bags and meet you at the lodge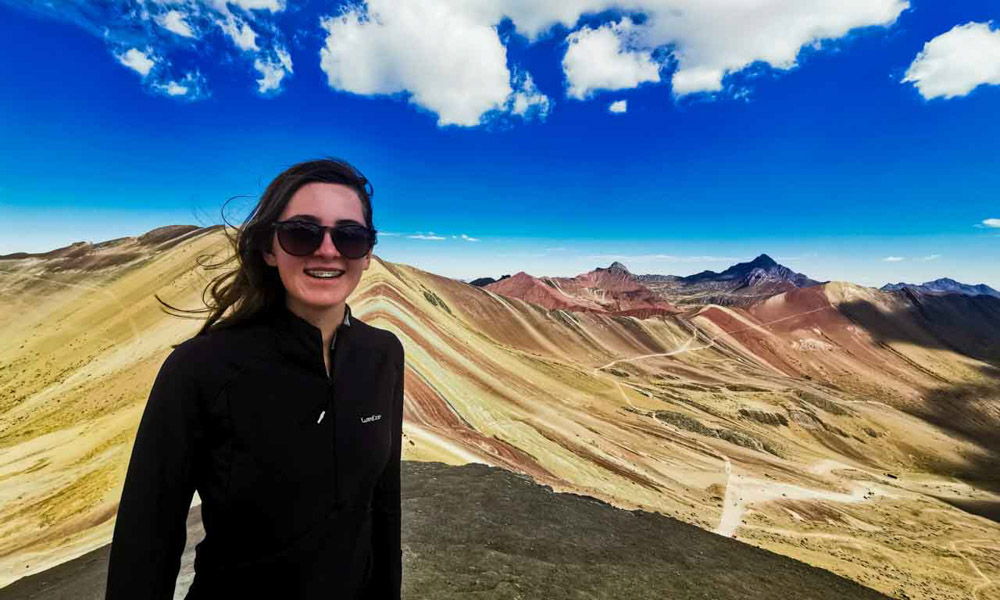 Visit the famous Rainbow Mountain away from the crowds!