Overview
We have carefully designed this private tailor-made tour for travelers wishing to explore Cusco off the beaten path and visit its main attractions in the most flexible, authentic, and inspiring manner. Walkthrough the markets, bohemian neighborhoods, and cobbled streets of Cusco and explore the Pisac market as you make your way to the Sacred Valley. Visit not only the Sacred Valley's most popular attractions but also its traditional communities to learn about local culture. Delight in the breathtaking views as you travel by train to Machu Picchu. Take a journey through time and allow us to show you the very best of the Land of the Incas.
Why we love this trip!
Explore the Sacred Valley of the Incas and get in touch with the Andean culture at the Misminay community.
Try a traditional Peruvian dish Pachamanca or Earth Pot.
Discover Machu Picchu, the famous Inca Citadel.
Day 1: Welcome to Cusco & the Sacred Valley of the Incas
Welcome to Peru! Upon arrival, our local representative will welcome and drive you towards the Sacred Valley Incas. Because of its lower elevation (2,870 m or 9,415 ft) and its peaceful atmosphere, the Sacred Valley is the perfect place to enjoy your first days in Cusco. On route, we can stop at Pisac, a delightful little Andean town that has an exciting street market.
Day 2: Misminay Community, Moray Terraces & Maras Salt Mines
Visit the Andean community of Misminay and spend all morning with Flora's family that will be happy to show us as much of their culture as possible. Next, go on a short hike to a nearby viewpoint from where we will have a unique view of the Moray terraces. We believe this site in the Inca times was the place where the Inca tried to adapt plants to different altitudes. It is then time to say goodbye to our hosts and make way to Maras, a salt-extraction complex consisting of thousands of small terraces.
Day 3: Off-the-beaten-path hike to Huchuy Qosqo
See a side of the Sacred Valley that few people see, hike to Huchuy Qosqo! It is a beautiful high Andean trek in the surroundings of Cusco. Starting in Lamay, take a 2-hour uphill hike with beautiful views of the valley until reaching Huchuy Qosqo. This place was once an Inca palace during Inca times, and it has well-preserved high structures made of stone and adobe (mud-brick). After exploring this archaeological site, we'll drive you back to your hotel in the Sacred Valley.
Day 4: Exploring the Lost City of Machu Picchu
Board the train to Aguas Calientes from the Ollantaytambo station. Once at Aguas Calientes, we'll drop off our luggage at our hotel and head up to Machu Picchu. We take a 30-minutes bus up the steep zigzagging road to Machu Picchu Citadel, located on an impressive mountain setting. The afternoon is a great time to take the guided tour around the main areas of the citadel, as many travelers are leaving the site at this point. We will explore the ancient city of Machu Picchu for about 3 hours. Finally, we will return to the Aguas Calientes town to spend the night in a nice hotel.
Day 5: Tasting an Andean Pachamanca & Return Drive to Cusco
After a long but fun day in Machu Picchu, we prepare to make our way to Cusco, the old Inca Capital. First, we must return by train to Ollantaytambo station. In Ollantaytambo, we will enjoy an exceptional Andean delicacy. The Pachamanca is a traditional Peruvian food that has the food cooked underground using preheated stones and leaves to separate ingredients from the soil.  After this special meal, continue your way to Cusco. 
Day 6: Cusco Walking City Tour
Strap on your walking shoes and prepare for a soft stroll around Cusco's historic center. Our walking city tour will take us not only through the most touristic sites in Cusco, such as the Main Square, Cathedral, and Koricancha. You will walk along ancient streets, local markets, and old neighborhoods where you will discover the magic of Cusco. This hike is the perfect way to get a more authentic feel of this fantastic city and its people.
Day 7: Farewell Peru
You will have some free time to take a last walk around Cusco's shops and markets as you say goodbye to this beautiful city. At the coordinated time, we'll drive you to Cusco's airport to board your flight to Lima and international connecting flights to your next destination. Hopefully, you will be heading home full of happy memories, new friends, and great pictures of your time with us!
What's included?
Personalized attention before and throughout your trip
Brief presentation prior departure
All transfers and transports
Entrance fees
Local English-speaking guide focused on personalized trips
Accommodation at well-thought hotels according to your travel style
Mentioned meals
What's not included?
Services not specified in the program, extras & tips.
Domestic flights.
International flights.
Travel Insurance.
Route
Gallery
Explore the famous complex of Maras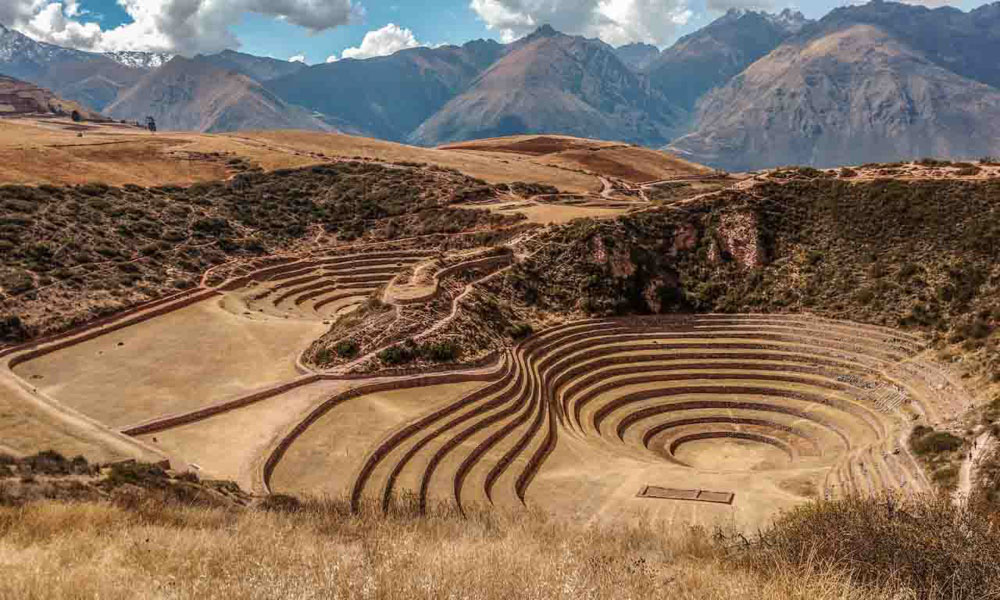 Hike to a viewpoint of Moray, an Inca site of circular terraces
Private tour in Machu Picchu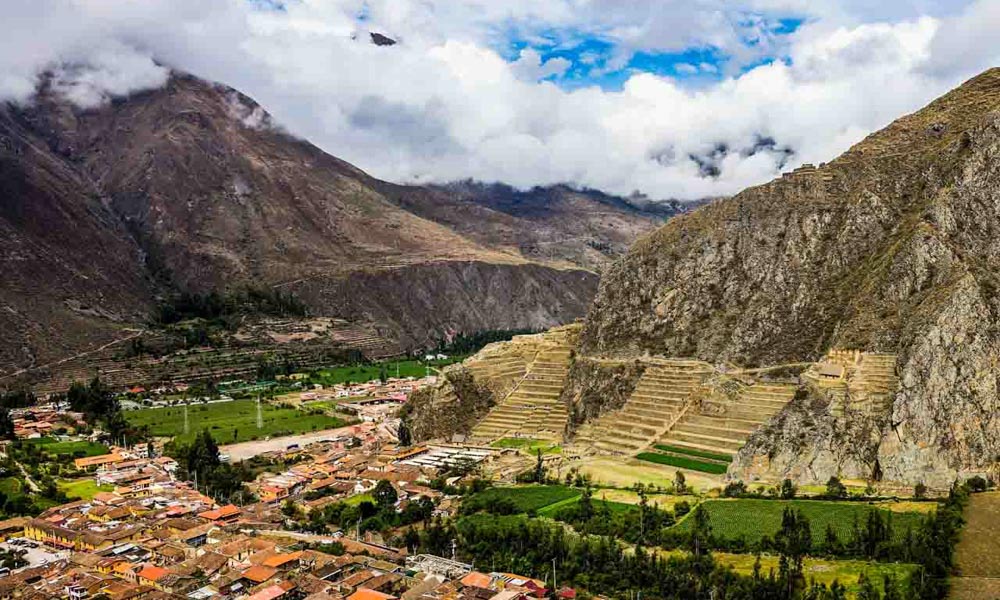 Take a walk in Ollantaytambo Village!
Taste Pachamanca a traditional Peruvian dish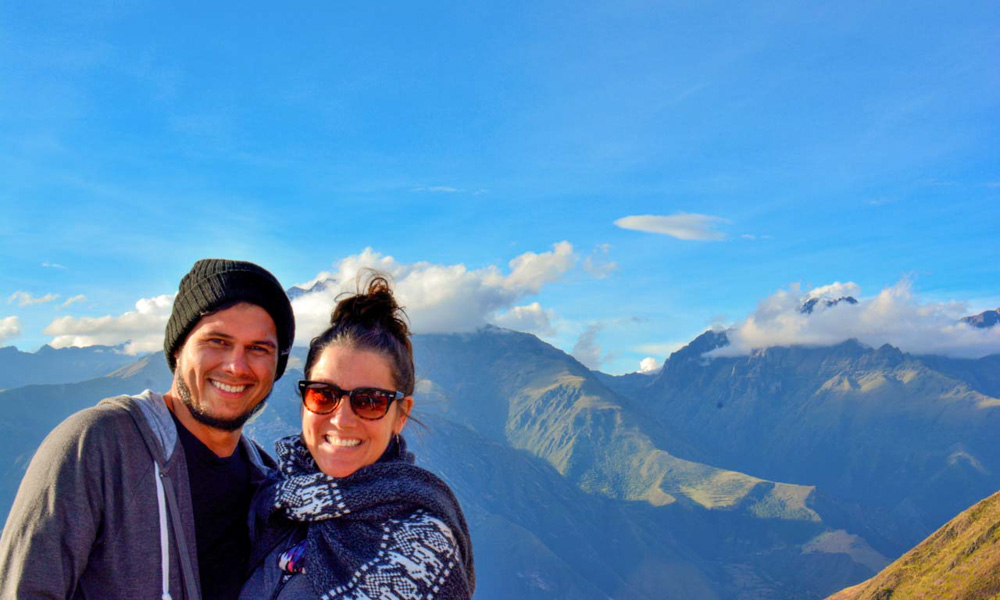 Create memories and get amazed by this ancient Culture