Overview
Experience Peru like you've never imagined before! We'll take you on an unforgettable journey to explore the beauty of the Andes and the Peruvian desert, discovering some of the most breathtaking landscapes you'll find in all South America. This trip begins in the coastal desert, where you'll venture into the dunes aboard powerful sand buggies. After, take a boat trip to the Ballestas Islands and visit the Paracas National Reserve. Finally, head on a fascinating route to the Nor Yauyos Cochas Landscape Reserve, one of the most pristine regions of the country. A favorite for photographers and nature enthusiasts. Get ready to discover a side of Peru you didn't even know existed!
Why we love this trip!
Ride a sand buggy over massive dunes crafted by nature at our coast desert.
Hike through pristine turquoise lagoons and waterfalls in the Nor Yauyos Cochas Scenic Reserve.
Take part in an ancient cooking technique: Pachamanca.
Day 1: Journey to Paracas bay & desert adventure at the California desert
Our adventure begins driving to Paracas bay, located 3 hours south, along the Panamerican highway. Paracas is the gateway to Paracas National Reserve and the beginning of the coastal deserts in Southern Peru. In the afternoon, at about 3 pm, we'll drive to the California Desert, where today's adventure begins. From here, we shall venture over the dunes aboard powerful sand buggies. After observing the sunset from the vastness of the desert, we'll drive back to Paracas where we can relax in our charming hotel.
Day 2: Ballestas Islands, Paracas National Reserve & Journey to Lunahuana
Known as the Little Galapagos, Ballestas Islands are booming with marine wildlife. This morning, we'll be sailing around the islands to try and spot sea lions, penguins, and animals that live here. On route, we can observe The Chandelier, an enigmatic figure carved on a sandy backdrop that can only be seen from the sea. Upon returning, we can drive to Paracas National Reserve and visit some stunning ocean viewpoints. Finally, we continue to your charming hotel in Lunahuana, a small town located in the Cañete Valley.
Day 3: Scenic journey from Lunahuana to Huancaya & Vilca
Early this morning, set off into the Andes to Huancaya, our base town, to explore the surreal Nor Yauyos Cochas Scenic Reserve. It will be a beautiful 5-hour drive into the mountains. On route, we'll see how the arid coastal surroundings slowly change into colorful landscapes. Nor Yauyos Cochas is one of the most breathtaking places you will ever see in Peru. Its meandering river forms a continuity of turquoise lagoons and waterfalls that flow across fields, bush forests, and towns. This afternoon we will visit the village of Vilca, from where we'll begin a one-hour hike to the spectacular Papacocha waterfall. Locals know this area as Love Forest Cascades because of its romantic beauty.
Day 4: Hiking through Lagoons & Waterfalls in Huancaya
Once the sun warms us up this morning, we'll begin a soft hike to the Carhuayno falls and Hualhua lagoon. We'll be taking a local path following the emerald lagoons and waterfalls formed by the Cañete river. It's quite common to bump into locals working in their fields and terraces, some of which go back to pre-Inca times and are still in use. We'll first reach the Carhuayno falls, where we can rest. After, we can continue walking for another 20 minutes to reach the Hualhua lagoon, from where we have fantastic views of the valley.
Day 5: Farewell Pachamanca in Laraos & drive back to Lima
The village of Laraos is a unique Andean town surrounded by thousands of terraces that make it look like a gigantic amphitheater. At this amazing location, we'll take part in a Pachamanca, a traditional culinary experience in the mountains of Peru. Pachamanca is a cooking technique where the food is prepared underground using hot stones and leaves to separate the ingredients from the soil. This dish is a very symbolic meal in which we interact with the Pachamama or Mother Earth. Finally, we'll enjoy this farewell meal before beginning our return journey to Lima.
What's included?
Personalized attention before and throughout your trip.
Brief presentation prior to departure.
All transfers and transports.
Entrance fees.
Local English-speaking guide focused on personalized trips.
Accommodation at well-thought hotels according to your travel style.
Mentioned meals.
What's not included?
Services not specified in the program, extras & tips.
Domestic flights.
International flights.
Travel Insurance.
Route
Gallery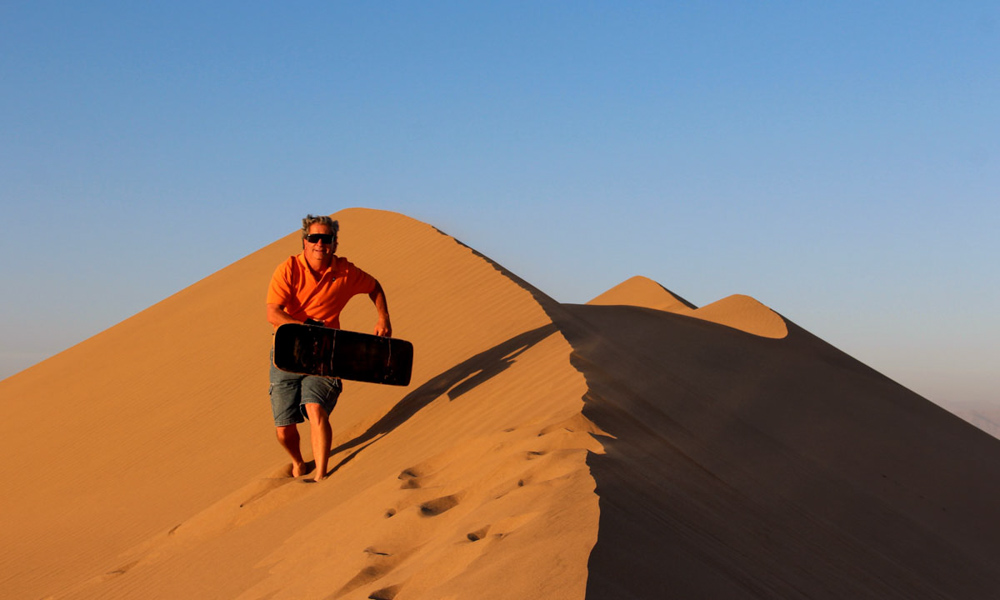 Desert adventure at the California desert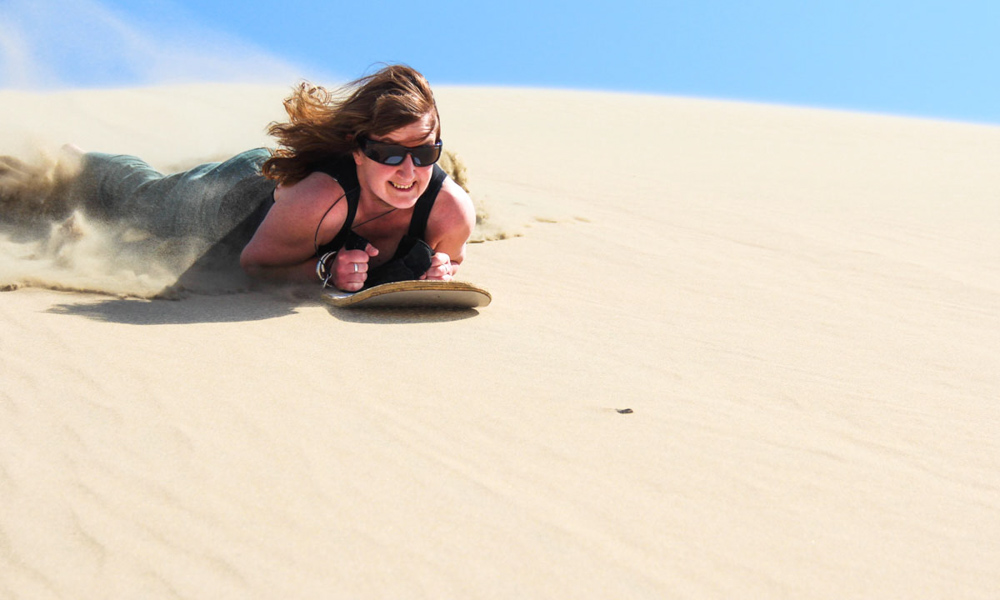 Take a less touristic path and venture on the dunes of Paracas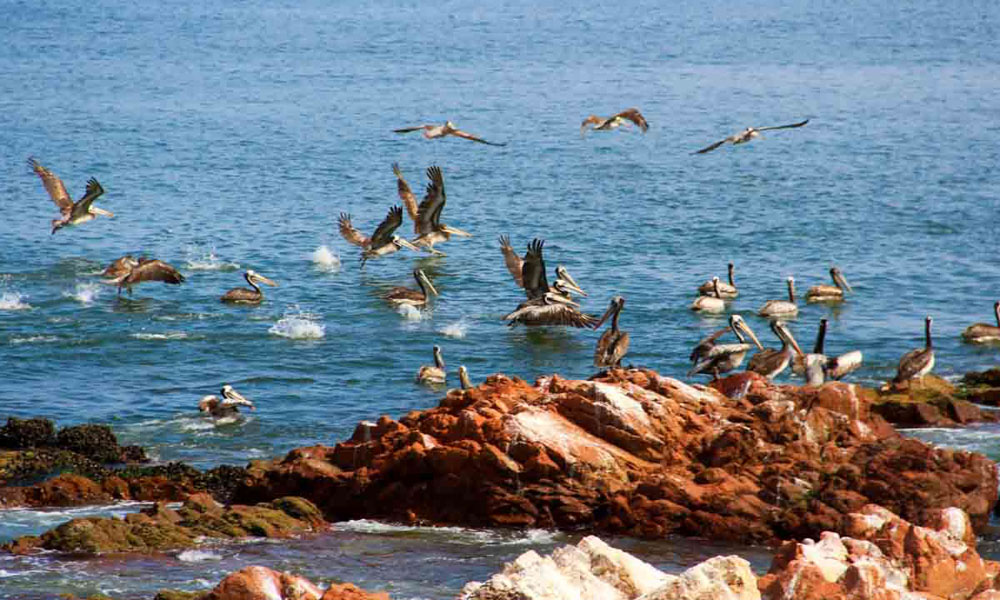 Take a boat tour in Paracas and explore the famous Ballestas Islands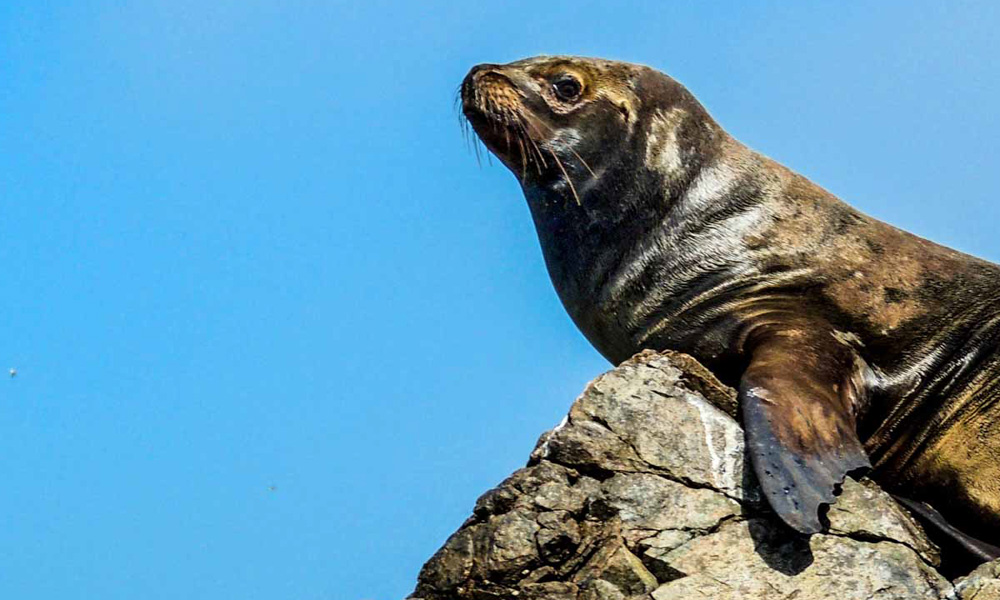 Ballestas Islands are booming with marine wildlife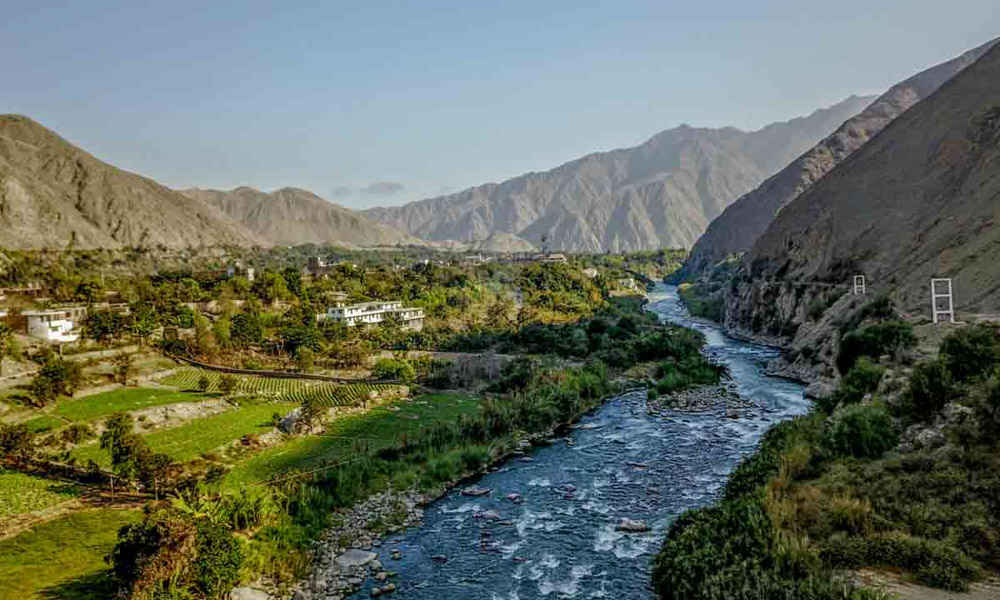 Continue the road trip through Cañete Valley, Lunahuana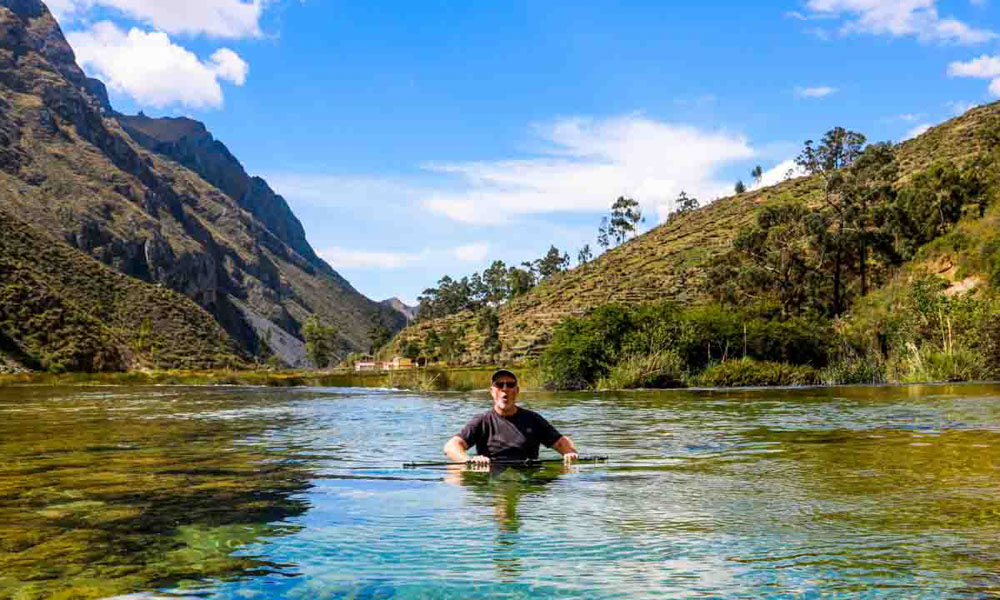 Huancaya a hidden spot in the Andes of Lima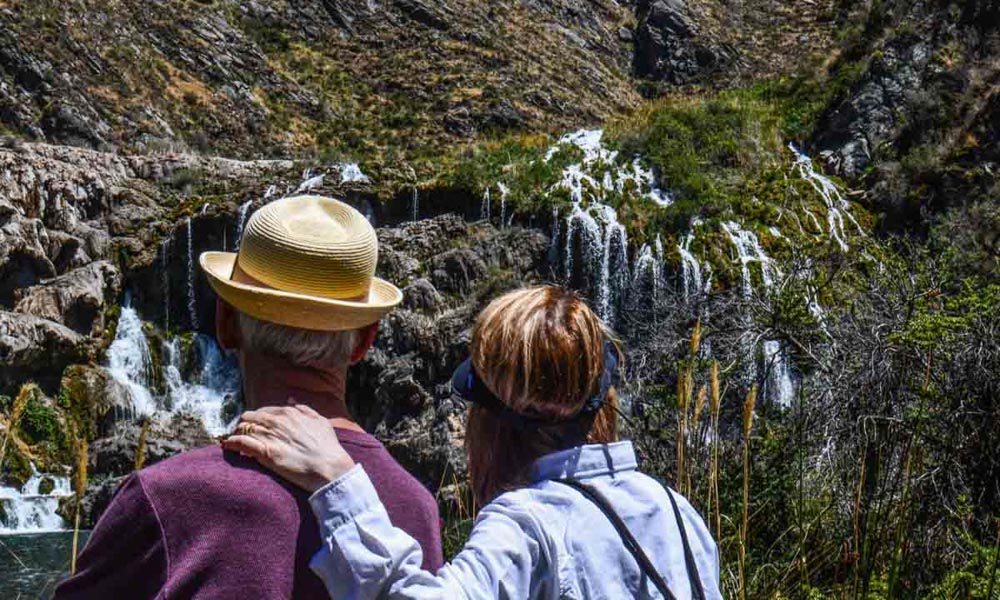 Hike through Lagoons & Waterfalls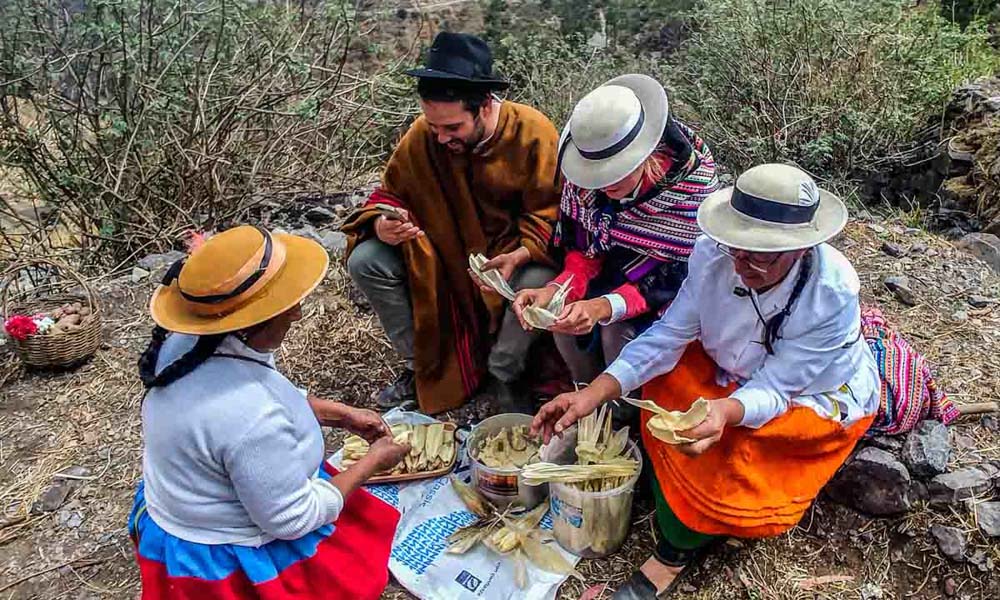 Share with people from Laraos and learn from their living culture