Overview
In this 10 days in Peru itinerary, you'll discover two of the top destinations of all of Peru. Travel through the lands of the old Inca Empire, including the city of Cusco, the salt mines of Maras, the circular terraces of Moray, Ollantaytambo, and, of course, Machu Picchu, one of the most fabulous places in the World. Reach the high peaks for Palcoyo Rainbow Mountain and, to end your adventure, fly into Peru's Amazon Rainforest to explore a region bursting with biodiversity. Explore the pristine wilderness of the Tambopata National Reserve on hike, canoe, and boat excursions. Then, Peru's Andes and jungle await!
Why we love this trip!
Explore the pristine wilderness of the Tambopata National Reserve.
Discover Cusco like a local.
The best of Peru nature and culture.
Day 1: Welcome to Cusco & Journey to the Sacred Valley
Welcome to Peru! Upon arrival, our local representative will welcome and drive you towards the Sacred Valley Incas. Because of its lower elevation (2,870 m or 9,415 ft) and its peaceful atmosphere, the Sacred Valley is the perfect place to enjoy your first days in Cusco. On route, we can stop at Pisac, a delightful little Andean town that has an exciting street market.
Day 2: Ollantaytambo Fortress & Andean Pachamanca
Start your day visiting Ollantaytambo, a charming village that has not changed much since Inca times. This town is famous due to the Ollantantaytambo archaeological site, a place with impressive Inca stonework only seconded by Machu Picchu. For lunch, enjoy a traditional Peruvian food called Pachamanca. Pachamanca, which in Quechua means Earth Pot, is a traditional cooking technique that has the food prepared underground using preheated stones and leaves to separate ingredients from the soil. The main components are tubers, beef, or lamb, and aromatic Andean Herbs for flavor. Finally, we'll return to our charming hotel in Urubamba to spend the night.
Day 3: Discovering the Lost City of Machu Picchu
Board the train to Aguas Calientes from the Ollantaytambo station. Once at Aguas Calientes, we'll take a 30-minutes bus up the steep zigzagging road to Machu Picchu Citadel, located on an impressive mountain setting. The afternoon is a great time to take the guided tour around the main areas of the citadel, as many travelers are leaving the site at this point. We will explore the ancient city of Machu Picchu for about 3 hours. Finally, we will return to the Aguas Calientes and board your train back to Ollantaytambo.
Day 4: Moray Terraces, Maras Salt Mines & Iskay Maras Home
We'll set off on tour to visit some of the Sacred Valley's most impressive sites. First, we reach Moray, a unique Inca site consisting of circular terraces built upon a natural depression. Next, visit Maras, an impressive salt-extraction complex consisting of thousands of small terraces. Locals have been collecting and selling the salt at the markets of the region since before the Inca times. Finally, enjoy lunch at Iskay Maras Home, a boutique private home in the countryside with beautiful views of the Maras area and its impressive mountains.
Day 5: Free Day in Cusco
Cusco is a fascinating destination in Peru! Enjoy the entire day free and explore the streets, plazas, and markets of this UNESCO World Heritage City at our own pace. As you have already explored the most famous sites of Cusco, we invite you to discover more of this beautiful city with its museums and local shops. If you are into arts and crafts, you must take a walk around Cuesta San Blas and visit local workshops and galleries. Likewise, we recommend visiting San Francisco church for a splendid city view, the Inca Museum, or enjoy a cup of coffee and chocolate at a cozy cafe.
Day 6: Palcoyo, the Less-known Rainbow Mountain
Palcoyo Rainbow Mountain is an extraordinary experience and a great alternative to the extremely popular Vinicunca Rainbow Mountain. It offers just as stunning views as the more frequented Vinicunca, with the extra advantage to very few people coming here. We'll drive you to the starting point of your adventure and go hiking while seeing the spectacular striated mountains and the snow-capped peaks of Ausangate. The hike is perfect if you wish to see the colorful mountains without the extra effort of a high-altitude walk, or if you are traveling with kids.
Day 7: Venturing into the Amazon Rainforest
Go to the local airport to board our flight to Puerto Maldonado, the gateway to Peru's Southern Amazon and Tambopata National Reserve. Continue by car and boat along the Tambopata River towards your Refugio Amazonas jungle lodge. After a short briefing, you'll have some free time to relax and wander around. In the evening, join the Jungle Night Walk, an activity that will give you a once-in-a-lifetime chance to see the nocturnal wonders of the Amazon Rainforest! Your stay at this lodge is an essential contribution to preserve and protect the buffer area of the Tambopata National Reserve.
Day 8: Oxbow Lake & Canopy
One of the main advantages of Refugio Amazonas is that they offer a-la-carte activities to choose from according to your interests. Go on a catamaran paddling excursion around an Oxbow lake looking for wildlife such as hoatzins, caimans, and horned screamers. Join the thirty-minute walk from the lodge to the 25-meter scaffolding canopy tower to have fantastic views of the treetops, and if lucky, observe canopy flocks, toucans, macaws, and raptors! In the afternoon, we suggest joining the ethnobotanical tour, where together with an Ese Eja native guide, you'll learn about the medicinal use of many plants and trees.
Day 9: Parrot & Mammal Clay lick
Sail down the river and then walk for one hour to a clay lick used by parrots and parakeets. Here, try to spot the species that descend at this clay lick, such as Dusky headed and Cobalt winged Parakeet. After lunch, we head to an old-growth patch of Brazilian Nut Forest, where you will learn about the whole process of sustainable nut harvesting. Then, you can take a twenty-minute walk from the lodge to a peccary clay lick, where wild rain forest pigs eat clay. By night, you can decide to go for another hike looking for animals that are more active by night-time.
Day 10: Farewell Peru
It's time to say goodbye to our Amazonian friends. This morning, we will board our boat back to Puerto Maldonado and drive to the airport. On route, we'll pass by the main office to collect any baggage you might have left before proceeding to the airport to board your flight to your next destination.
What's included?
Personalized attention before and throughout your trip.
Brief presentation prior departure.
All transfers and transports.
Entrance fees.
Local English-speaking guide focused on personalized trips.
Accommodation at well-thought hotels according to your travel style.
Mentioned meals.
What's not included?
Services not specified in the program, extras & tips.
Domestic flights.
International flights.
Travel Insurance
Route
Gallery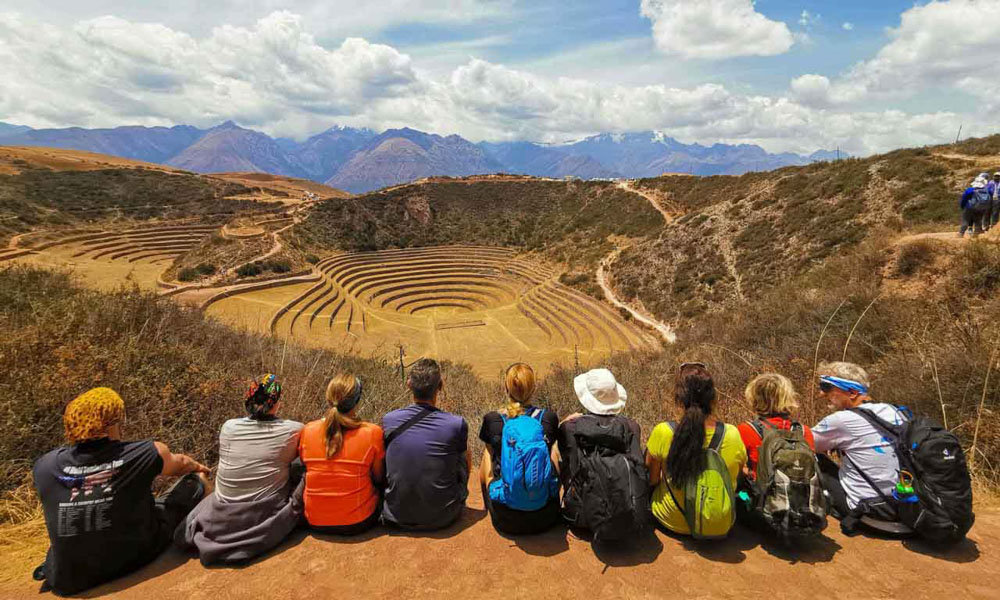 Visit Moray, a unique Inca site consisting of circular terraces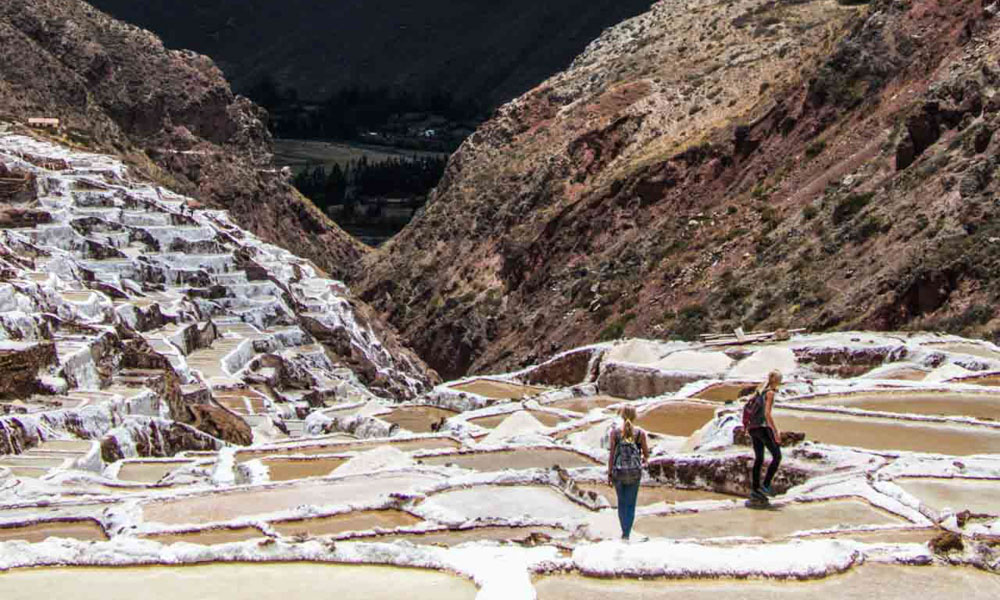 Locals have been collecting the salt from Maras since before the Inca times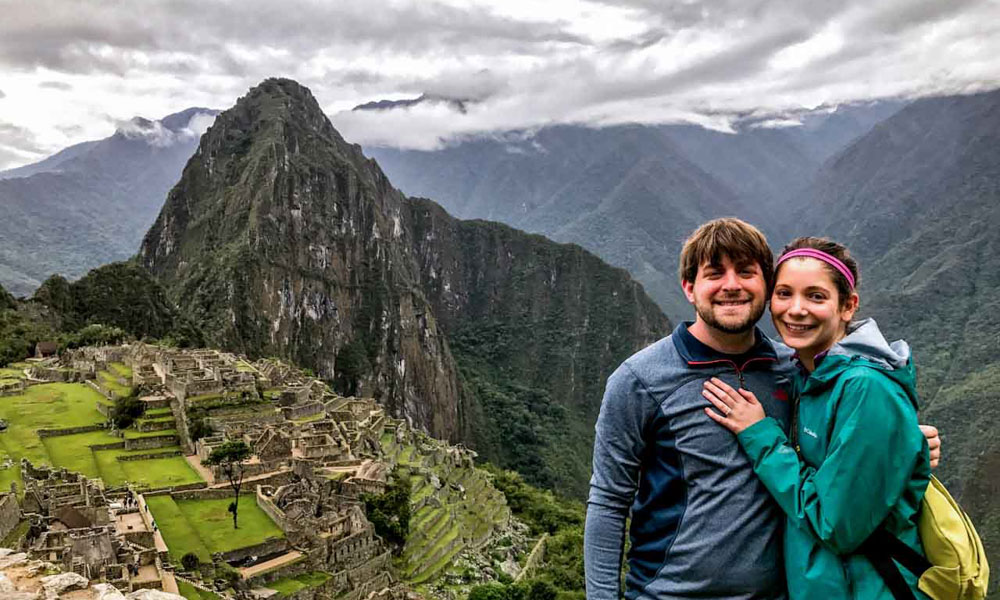 Get amazed by the impressive Machu Picchu Citadel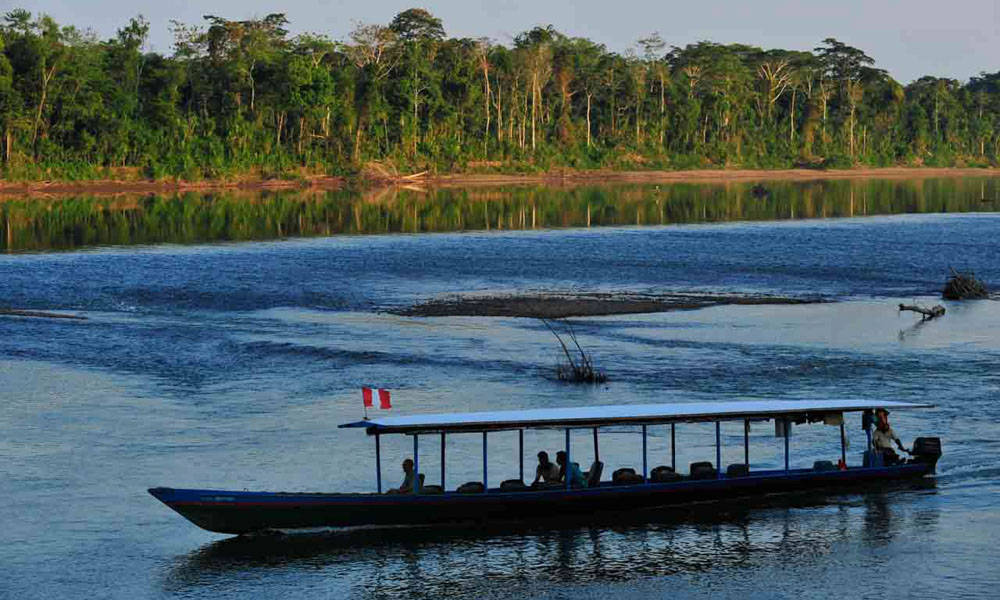 Travel to Southern Amazon and Tambopata National Reserve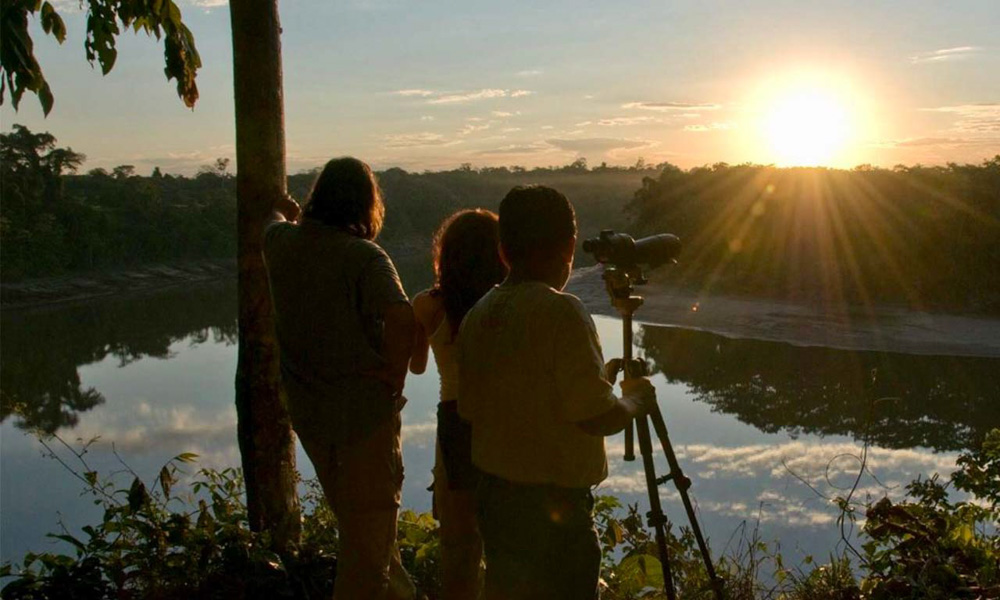 You can tailor-make the itinerary according to your specific interests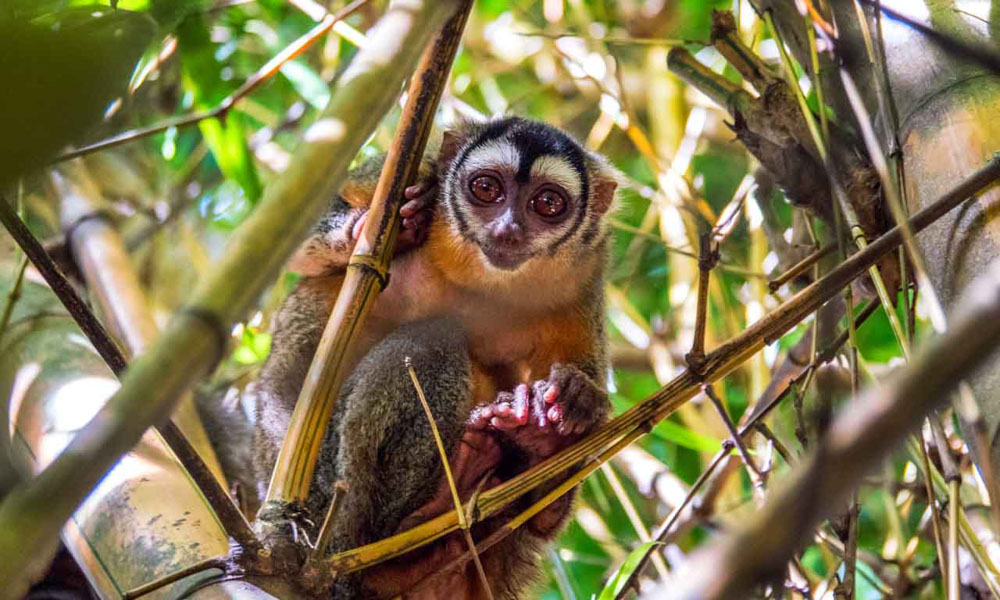 A once-in-a-lifetime chance to see the wonders of the Amazon Rainforest!