Why we love this trip!
Galapagos Islands are the world's foremost destinations for wildlife-viewing, as Peru is the cradle of civilizations in the Americas. Combining them makes a rich fusion to discover the best of both worlds. We designed this itinerary for travelers looking for nature and wildlife as well as the most impressive cultural heritage. Board a cruise towards the marvelous Galapagos Islands and discover from prehistoric species to magnificent volcanoes landscapes with lava cones and magma flow! In Peru, you will be able to walk amidst Inca's circular terraces and taste the best of the Peruvian gastronomy at a private home overlooking the Sacred Valley of the Incas, just before top it all off with Machu Picchu, the lost city of the Incas. Get ready to discover the best Peru and Ecuador!
Why we love this trip!
Explore the stunning Galapagos Islands onboard an amazing cruise.
Discover the most impressive Inca sites in the Sacred Valley of the Incas.
Get amazed at Machu Picchu, one of the new seven wonders of the world.
Day 1: Welcome Ecuador & Quito
Welcome to Ecuador! Upon arriving at Mariscal Sucre International Airport, we will welcome you and drive you to your hotel in the city center. We will have a short briefing on your trip, and the rest of the day will be free to relax and get used to the high-altitude. According to your arrival time, we have some suggestions to make the most of your first day in the city.
Day 2: Quito Colonial City Tour & the Middle of the World
Enjoy the best of Ecuador's capital in a colonial city tour along with its beautiful places across a spectacular Andean Valley and flanked by volcanic peaks. Walk within narrow and bustling streets, charming squares, and parks. Quito's city center is one of the largest historic old towns in the Americas, also named as a Unesco World Heritage Site. Admire the different architectural styles, churches, and balconies from colonial times. Finally, head north to find the Middle of the World and Equatorial Line Monument on latitude 0°0'0″ and stand with one foot in the Northern Hemisphere and the other on the Southern Hemisphere!
Day 3: Flight to Galapagos, Legend Cruise & Santa Cruz Island
Take a flight to Baltra and board a deluxe cruise to enjoy the amazing Galapagos Islands. Head to Santa Cruz Island to observe its impressive fauna observing and interacting with the slow-moving Galapagos giant tortoises in the wild, an inspiring experience! Walk inside large lava tubes and visit the impressive pit craters, where we might spot flycatchers as we step inside a stunning endemic Scalesia forest. Continue back to the cruise.
Day 4: Genovesa Island & Darwin Bay
Today, visit one of the most beautiful islands in Galapagos: Genovesa, the paradise for birdwatchers. Here, spot red-footed boobies, Nazca boobies, mockingbirds, the most representative birds in the Galapagos, among gulls nesting at the cliff's edge. In the afternoon, landing on Darwin Bay, a white coral sandy beach and head west on a short trail along a tidal lagoon to look for swallow-tailed gulls, lava gulls, yellow-crowned, and lava herons, the endemic Galapagos gull. Finally, we'll have some time for snorkeling before returning to the boat.
Day 5: Dragon Hill & Santa Fe Island
Venture to Dragon Hill, a small lava dock home to different species of flora and fauna. It's quite easy to spot some flamingos resting and eating at the pond just behind the beach! Start a 2-hour trail to the Dragon Hill, a small rocky mountain named after the vast population of Galapagos land Iguana that owns. In the afternoon, land on the white sandy beach of Santa Fe, surrounded by impressive sea lion colonies. Here, spot the Santa Fe land iguana, Galapagos hawk, and endemic rice rats, along with a variety of finches and one of the four mockingbird species of the archipelago.
Day 6: Bachas Beach & Return to Quito
Join the last excursion of the trip that will take you to the north side of Santa Cruz Island. Flamingos sharing the same pond with land iguanas is a fascinating spectacle to observe in this part of the island, as well as the beautiful red and black mangrove and salt bushes. After the excursion, your guide will transfer you to the airport on time for your flight to Quito (not included). Upon arriving, reception and transfer to your hotel in the city center.
Day 7: Flight from Quito to Lima & Arrive in Peru
After breakfast, head to the airport to take our international flight to the city of Lima in Peru. Upon arrival, your guide will greet you and transfer you to your hotel in Miraflores, where you are free to relax and wander around at your own pace. After check-in, we'll hand you your travel kit and have a short briefing to answer any last-minute questions.
Day 8: The Must-sees of Lima
Today, we'll take you back in time through the prehispanic and colonial stages of Peruvian history. This tour is the perfect introduction to our country's culture and way of life. First, we visit the beautiful Larco Herrera Manor, a fantastic museum that features the most exceptional exhibits from ancient Peru. Next, head to Lima's historic city center to enter a 16th-Century colonial convent and have a look at Lima's main square. This way, you will see both sides of Peru, our Andean ancestry, and our Hispanic legacy too.
Day 9: Flight to Cusco & the Sacred Valley of the Incas
After breakfast, head to the airport to take your flight to Cusco city, upon arriving, our local representative will welcome you and take you on our private transport towards the Sacred Valley Incas. Because of its lower elevation (2,870 m or 9,415 ft) and its peaceful atmosphere, this valley is perfect for enjoying your first days. On route, we'll stop at Awanacancha museum to see the different camelids of the Peruvian Andes, and, if time allows, we might also stop at the traditional Pisac market.
Day 10: Maras Salt Flats & Circular Terraces of Moray
Set off on tour to visit some of the Sacred Valley's most impressive sites today. First, we reach Moray, a unique Inca site consisting of circular terraces built upon a natural depression. Afterward, we will visit Maras, an impressive salt-extraction complex composed of the thousands of small ponds from where locals have been collecting and selling the salt since before the Inca times. Finally, we'll drive to Iskay Maras Home, a boutique private home in the countryside, for a delicious meal. Free afternoon to relax and enjoy the peaceful atmosphere of the Sacred Valley.
Day 11: Ollantaytambo Fortress, Andean Pachamanca & Train to Aguas Calientes
Start your day visiting Ollantaytambo, a charming village that has not changed much since Inca times. This town is famous due to the Ollantantaytambo archaeological site, a place with impressive Inca stonework only seconded by Machu Picchu. For lunch, enjoy a traditional Peruvian food called Pachamanca. Pachamanca, which in Quechua means Earth Pot, is a traditional cooking technique that has the food prepared underground using preheated stones and leaves to separate ingredients from the soil. Later, we'll head to the Ollantaytambo station to board the train to Aguas Calientes town, where you spend the night.
Day 12: Machu Picchu Exploration
The big day is finally here! Early in the morning, take a 30-minute bus up the steep zigzagging road to Machu Picchu Citadel, located on an impressive mountain setting. We'll have a 3-hour guided excursion to have a better understanding of Machu Picchu and the Incas culture. Your guide will be happy to answer all the questions you may have. Afterward, return to Aguas Calientes to enjoy a last walk around the town and have lunch before boarding your return train back to Ollantaytambo. Upon arriving, we will take you to your hotel in Cusco city.
Day 13: Cusco Walking City Tour
Strap on your walking shoes and prepare for a soft stroll around Cusco's historic center. Our walking city tour will take us not only through the most touristic sites in Cusco, such as the Main Square, Cathedral, and Koricancha. You will walk along ancient streets, local markets, and old neighborhoods where you will discover the magic of Cusco. This hike is the perfect way to get a more authentic feel of this fantastic city and its people.
Day 14: Departure Day
You will have some free time to take a last walk around Cusco's shops and markets as you say goodbye to this beautiful city. At the coordinated time, we'll drive you to Cusco's airport to board your flight to Lima and international connecting flights to your next destination.
What's included?
Personalized attention before and throughout your trip
Brief presentation prior departure
All transfers and transports
Entrance fees
Local English-speaking guide focused on personalized trips
Accommodation at well-thought hotels according to your travel style
Deluxe cruise at the Galapagos Islands (4D/3N) aboard the Galapagos Legend cruise
Mentioned meals
What's not included?
Services not specified in the program, extras & tips.
Domestic flights.
International flights.
Travel Insurance.
Optional services at the Galapagos cruise (Wetsuit rental, Scuba diving and kayak rental).
Entrance fee for the Galapagos National Park: $ 100 p.p. cash only. (to be paid at airport).
Migratory Control Card / Ingala Transit Card $ 20 p.p. – cash only. (to be paid at airport).
Route
Gallery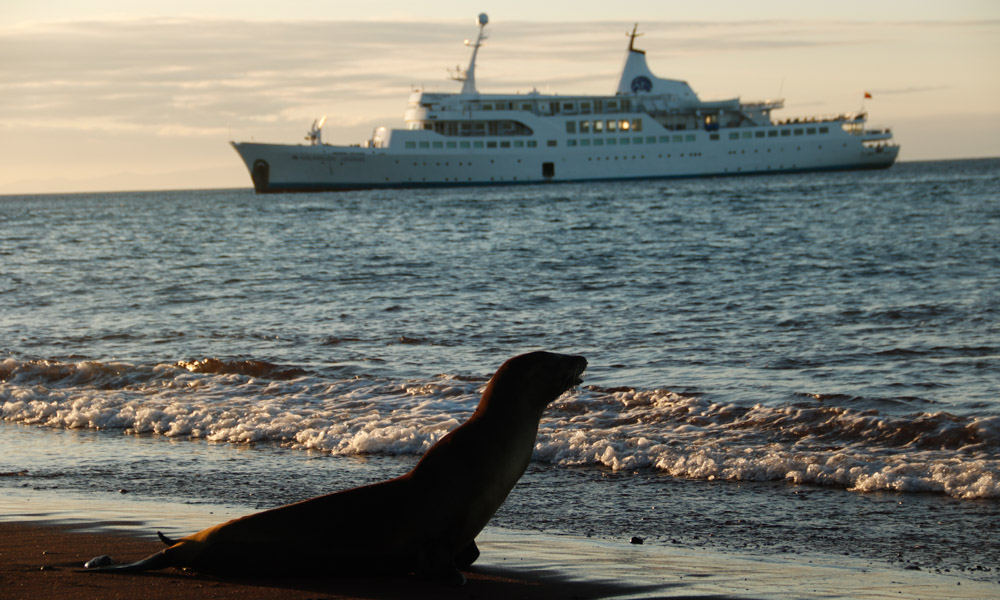 Board a deluxe cruise to enjoy the amazing Galapagos Islands
Flamingos sharing the same pond with land iguanas is a fascinating spectacle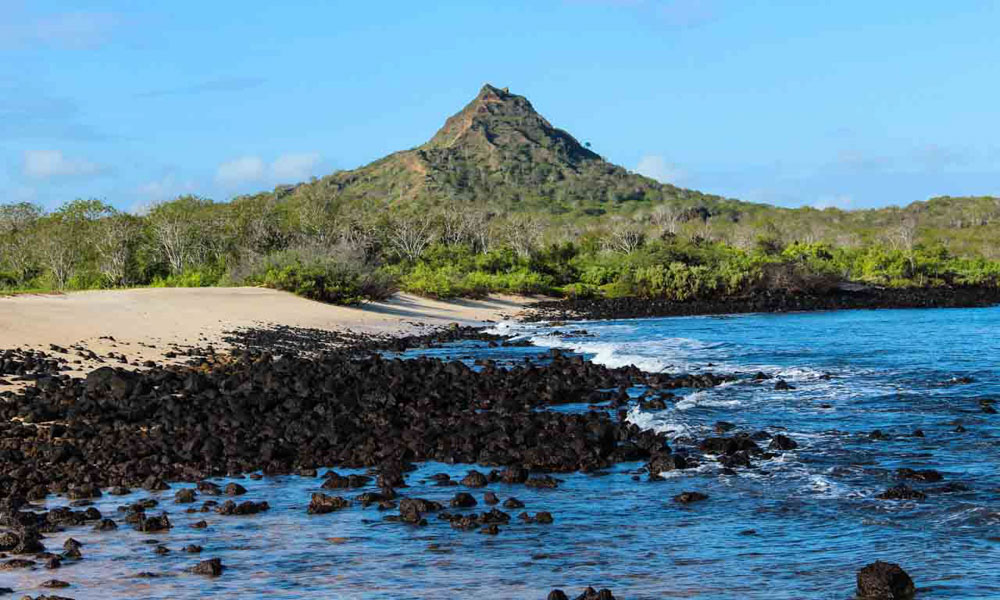 Walk inside large lava tubes and visit the impressive pit craters
Visit Dragon Hill a small rocky mountain named after the vast population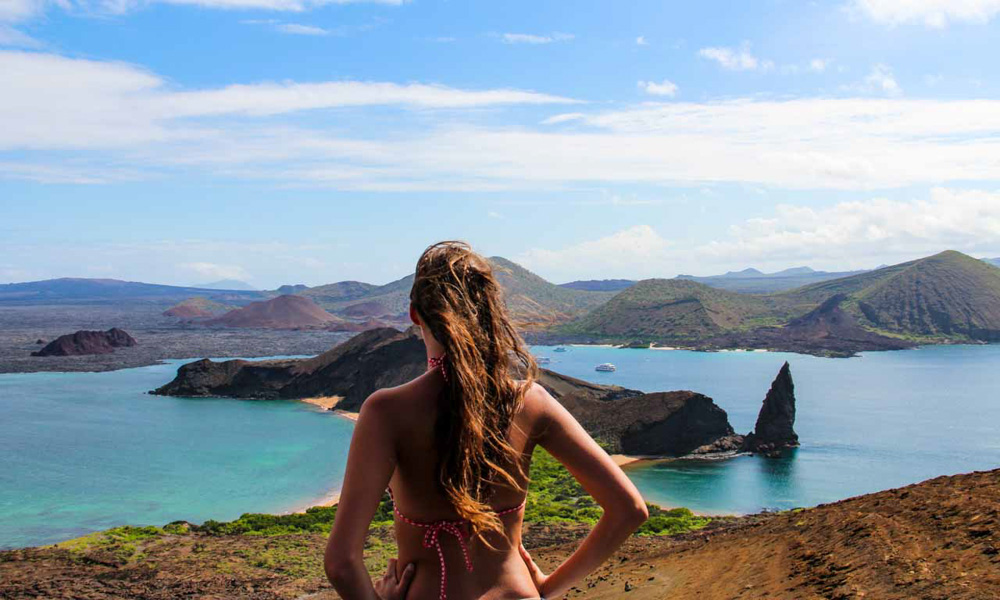 Observe Galapagos impressive fauna and beautiful landscapes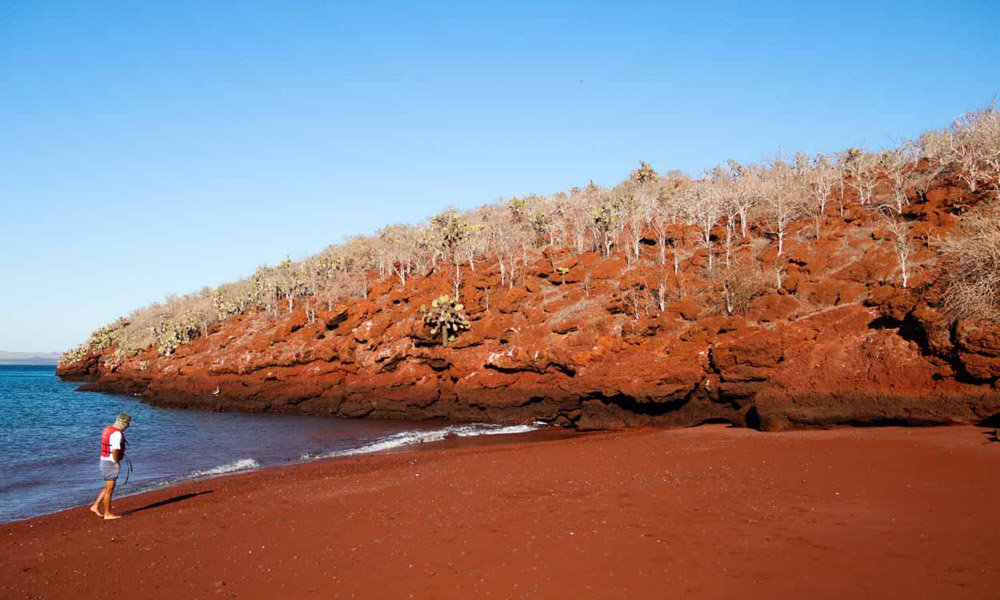 Explore Santa Fe Island
We'll have some time for snorkeling, too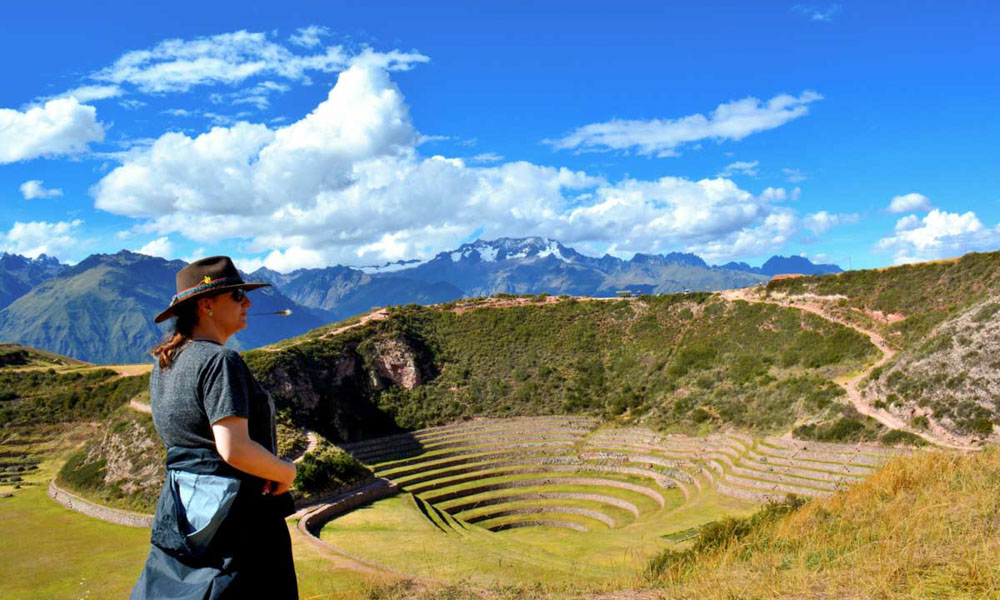 Explore Moray, a unique Inca site consisting of circular terraces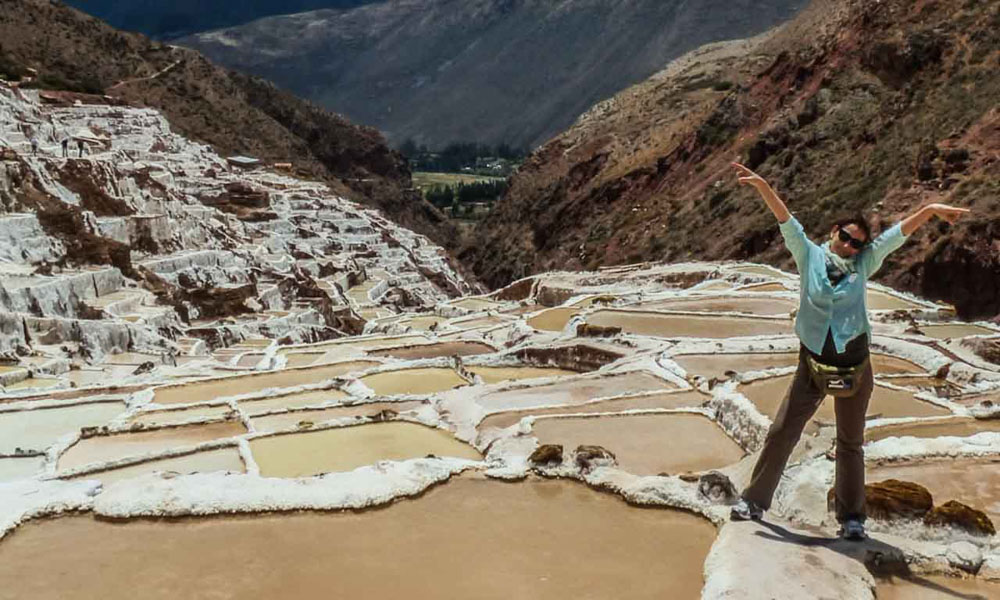 Visit Maras, where locals have been collecting the salt since before the Inca times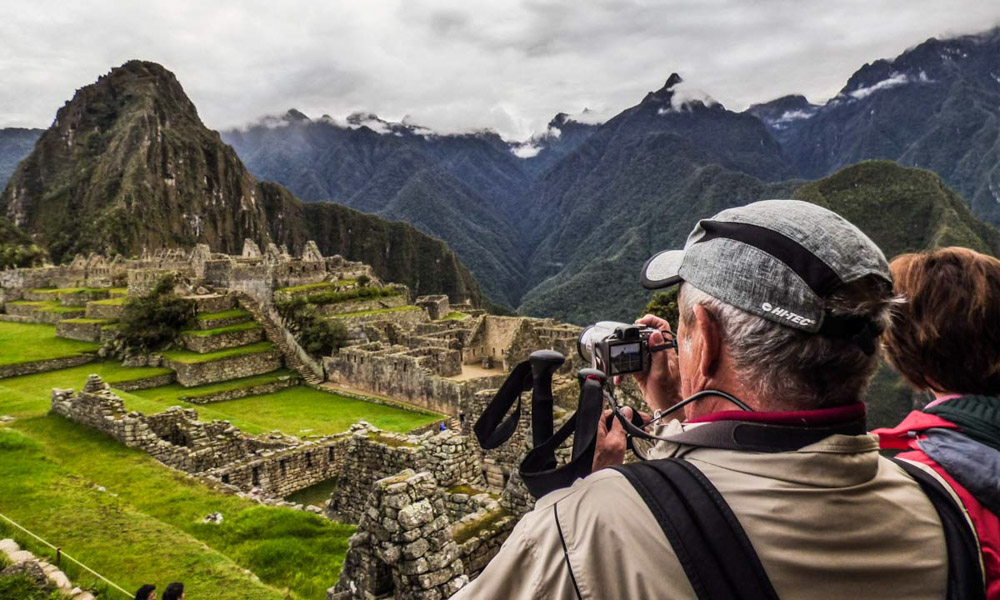 Private guided tour in the lost City of Machu Picchu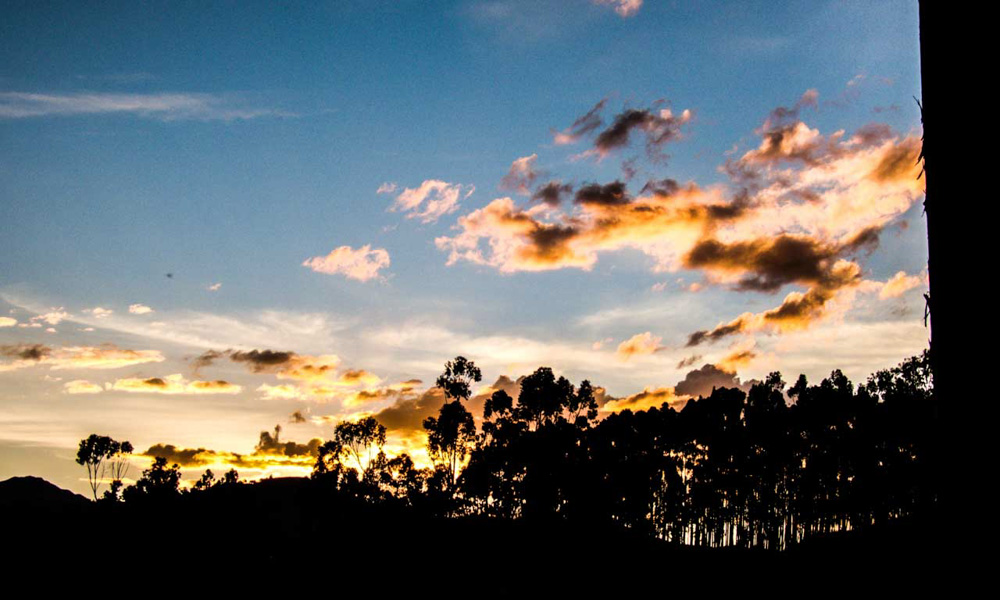 Beautiful Sunset in Cusco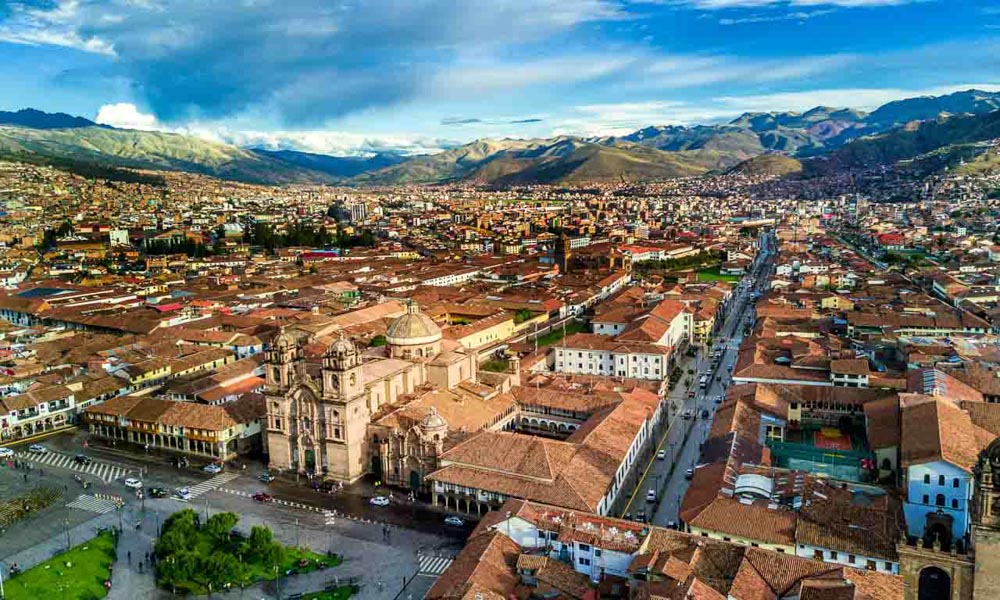 Private Walking Cusco City tour