Overview
Some of Peru's most impressive landscapes are found in the Andes and the Rainforest. Our Machu Picchu & The Amazon Rainforest tour it's a perfect blend between culture and nature. Be ready to share with an Andean community at the Sacred Valley of the Incas and get the opportunity to learn from their costumes and traditions. Travel from the highlands to the Cloud Forest on a beautiful train ride towards the fascinating citadel of Machu Picchu. End this once-in-a-lifetime journey venturing into The Tambopata National Reserve, navigating the river, meeting the indigenous local people, and if lucky even discovering new species for science. All these packed in one week in Peru!
Why we love this trip!
Connect yourself with nature in one of the most biodiverse areas of the World.
Discover Cusco like a local.
Get ready to explore the lost city of Machu Picchu.
Day 1: Welcome to Peru & Cusco
Welcome to Peru! Upon landing at Cusco airport, we will greet you and take you in private transportation to your hotel. We will have a short briefing on your trip, and the rest of the day will be free to relax and acclimatize to the high-altitude. Remember to take it easy on the first day!
Day 2: Walking City Tour in Cusco
Strap on your walking shoes and prepare for a soft stroll around Cusco's historic center. Our walking city tour will take us not only through the most touristic sites in Cusco, such as the Main Square, Cathedral, and Koricancha, also known as Temple of the Sun. You will walk along ancient streets, local markets, and old neighborhoods where you will discover the magic of Cusco. This hike is the perfect way to get a more authentic feel of this fantastic city and its people.
Day 3: Misminay, Moray Terraces, Ollantaytambo & Train to Aguas Calientes
This morning, we'll visit the Andean community of Misminay. Flora's family, our hosts, will be happy to show us as much of their culture as possible. After, we'll go on a short hike to a nearby viewpoint from where we will have a unique view of the Moray circular terraces, where the Incas tried to adapt crops to different altitudes. Next, make your way to Ollantaytambo village to enjoy a delicious lunch and visit the Ollantaytambo archaeological site. Finally, we'll head to the train station to board the afternoon train to Aguas Calientes. 
Day 4: The Lost City of Machu Picchu
Today is the big day! Early in the morning, we take a 30-minutes bus up the steep zigzagging road to Machu Picchu Citadel, located on an impressive mountain setting. We'll have a 3-hour guided excursion so we can have a better understanding of Machu Picchu and the Incas culture. Afterward, you'll return to Aguas Calientes, where you will have free time to enjoy lunch before boarding your return train back to Ollantaytambo. Upon arriving, our private transport will be waiting to take you to your hotel in Cusco.
Day 5: Arrive in Tambopata National Reserve
Go to the local airport to board our flight to Puerto Maldonado, the gateway to Peru's Southern Amazon and Tambopata National Reserve. Continue by car and boat along the Tambopata River towards your Refugio Amazonas jungle lodge. After a short briefing, you'll have some free time to relax and wander around. In the evening, join the Jungle Night Walk, an activity that will give you a once-in-a-lifetime chance to see the nocturnal wonders of the Amazon Rainforest! Your stay at this lodge is an essential contribution to preserve and protect the buffer area of the Tambopata National Reserve.
Day 6: Oxbow Lake & Canopy Tower
One of the main advantages of Refugio Amazonas is that they offer a-la-carte activities to choose from according to your interests. Go on a catamaran paddling excursion around an Oxbow lake looking for wildlife such as hoatzins, caimans, and horned screamers. Join the thirty-minute walk from the lodge to the 25-meter scaffolding canopy tower to have fantastic views of the treetops, and if lucky, observe canopy flocks, toucans, macaws, and raptors! In the afternoon, we suggest joining the ethnobotanical tour, where together with an Ese Eja native guide, you'll learn about the medicinal use of many plants and trees.
Day 7: Departure Day
It's time to say goodbye to our Amazonian friends. This morning, we will board our boat back to Puerto Maldonado and drive to the airport. On route, we'll pass by the main office to collect any baggage you might have left before proceeding to the airport to board your flight to your next destination.
What's included?
Personalized attention before and throughout your trip
Brief presentation prior departure
All transfers and transports
Entrance fees
Local English-speaking guide focused on personalized trips
Accommodation at well-thought hotels according to your travel style
Mentioned meals
WHAT'S NOT INCLUDED?
Services not specified in the program, extras & tips
Domestic flights (Lima/Cusco) (Cusco/Puerto Maldonado) (Puerto Maldonado/Lima)
International flights
Travel Insurance
Route
Gallery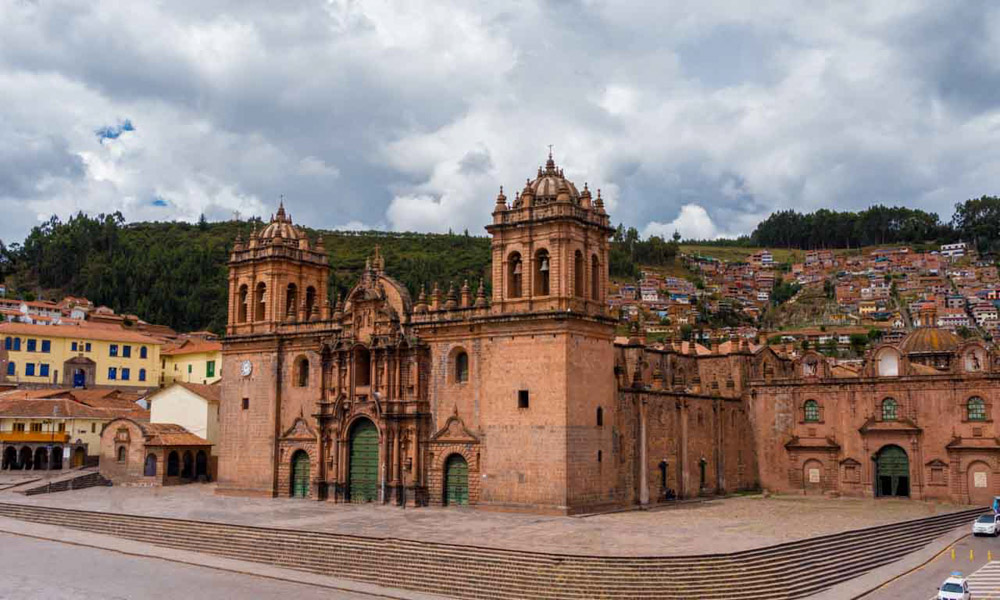 Walk along the ancient streets and the famous Main Square of Cusco City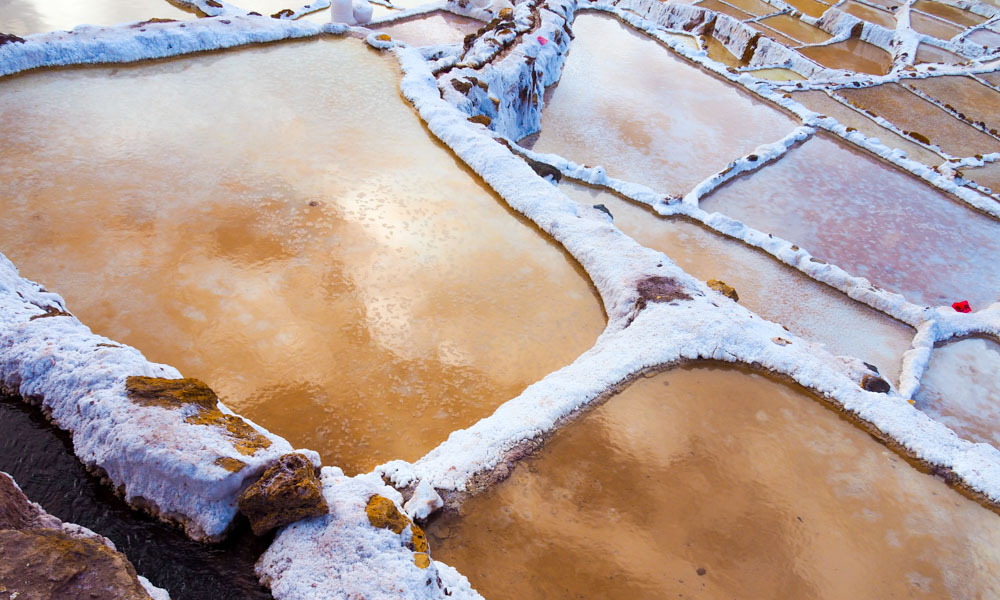 Explore the Sacred Valley and visit Maras Salt mines
Take a short hike towards Moray Terraces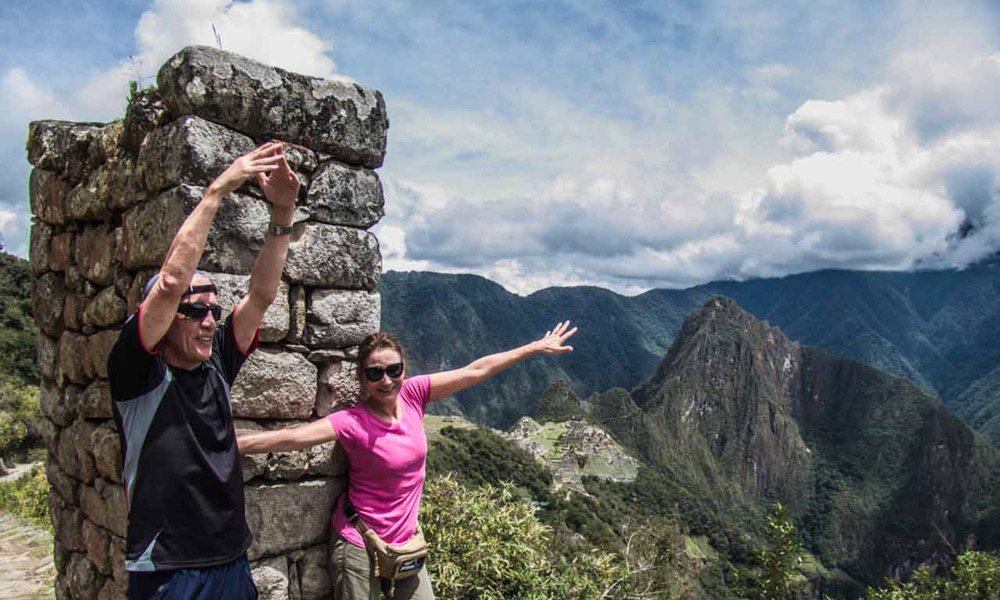 Visit the impressive Machu Picchu Citadel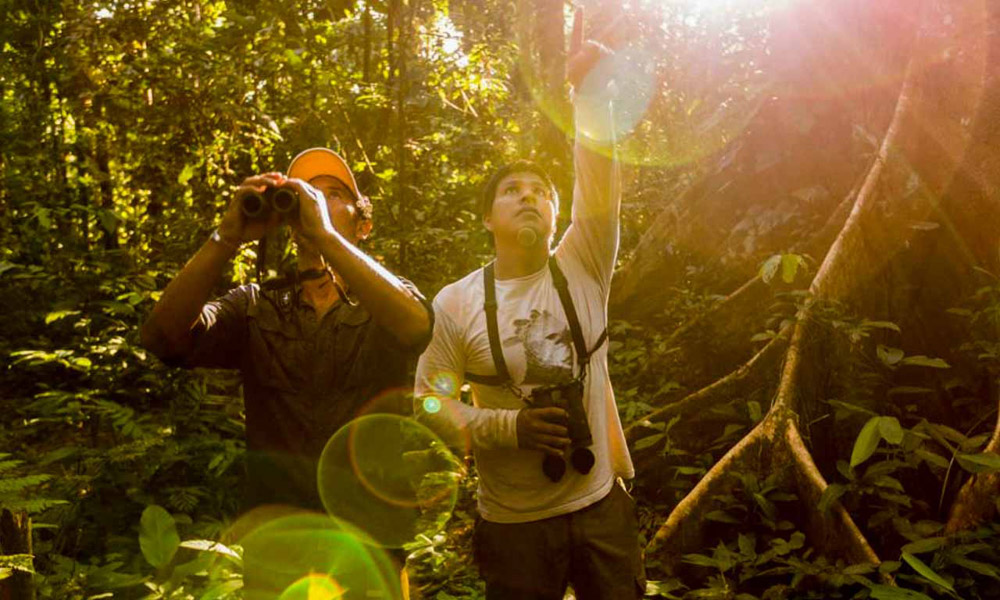 Have an adventure at the Tambopata National Reserve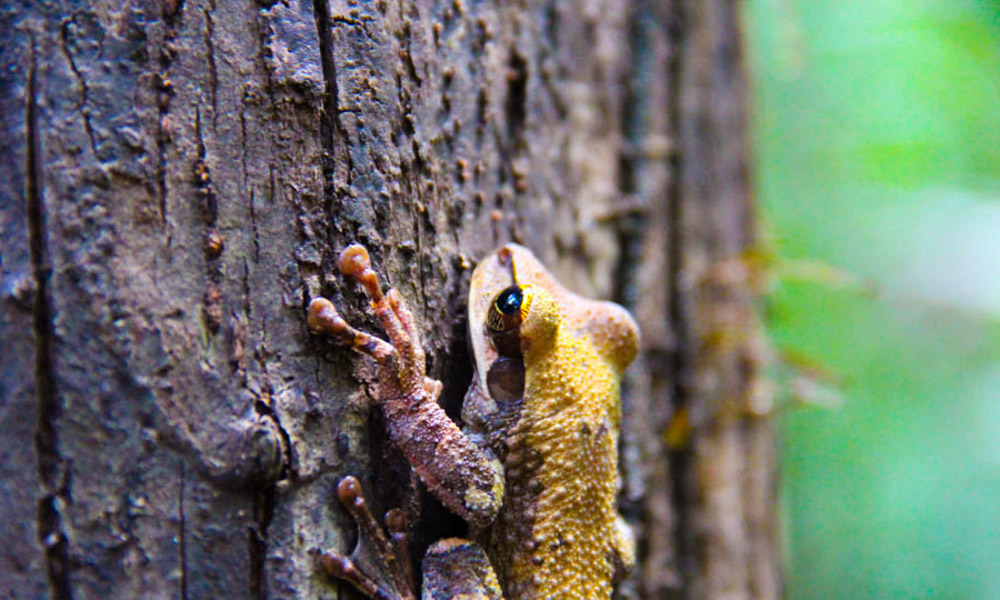 Explore the Amazon Rainforest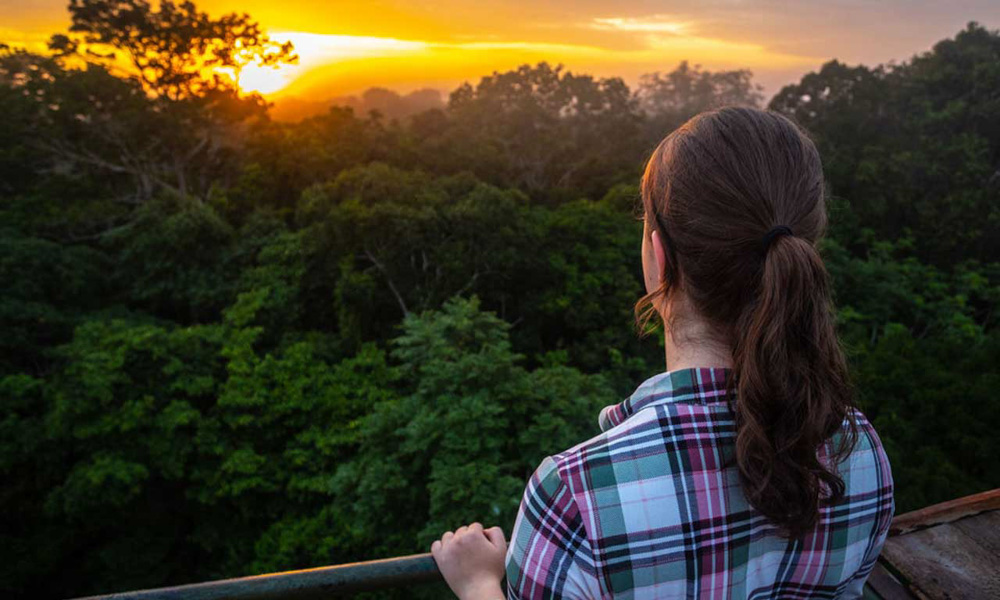 Witness some of the most beautiful sunsets surrounded by nature