Overview
Prepare yourself to enjoy an unforgettable honeymoon in Peru. Discover Peru in a journey that combines soft adventure, off-the-beaten-path excursions, delicious culinary experiences, charming properties, and plenty of time to relax and enjoy together. Start your honeymoon adventure in Lima with a relaxing bike and food tasting tour. Fly to Cusco and go on a paced journey to the Andean community of Viacha to experience a few days with the locals. Take part in an Andean ceremony and enjoy a romantic glamping stay below the starry sky of the Sacred Valley of the Incas. Take a luxurious train to Machu Picchu, Peru's crown jewel. Finally, travel to Piura and enjoy your last days on the sunny beaches of Northern Peru while having a local cocktail, some fresh seafood, or an indulgent massage.
Why we love this trip!
Experience a unique Andean ceremony and glamping experience at the community of Viacha.
Enjoy travel in style on the deluxe train to Machu Picchu.
Pamper yourself with a romantic stay in a beachfront hotel in Northern Peru.
Day 1: Welcome to Peru & Lima
Welcome to Peru and Lima! Upon arrival, you will be greeted by our local staff and transferred to your hotel in Miraflores, where you are free to relax and wander around at your own pace. Depending on your time of arrival, we have plenty of suggestions for you to make the most of your first day in the city. We'll hand you your travel kit and have a short briefing to answer any last-minute questions.
Day 2: Lima Huariques & Bike Tour
If you wish to discover the new and traditional flavors from the local picturesque Lima neighborhoods, this is the adventure for you! We start in Barranco, where we'll enjoy the spectacular views of the Bay of Lima as we ride our bikes. On route, you will try delicious seafood tapas, and causa Limeña, one of the most popular Peruvian dishes. We continue our adventure with a Lomo Saltado, and with delicious picarones, a traditional dessert. Finally, some refreshing craft beers will be waiting for us before starting our journey back to our hotel.
Day 3: Flight to Cusco & Farm Lunch at Sarapampa in the Sacred Valley
Flight to the city of Cusco and head towards the Sacred Valley Incas. We'll have some exciting stops on route to enjoy this very scenic journey to its fullest. First, we'll stop at Sarapampa, a beautiful country manor that has been farming some of the best corn in Cusco for over three generations. Our host will welcome and show you around the hacienda before settling in for a delicious meal. Then, we'll visit the Pisac traditional market to appreciate many local customs and regional products, before heading to your charming countryside hotel.
Day 4: Ollantaytambo Fortress & Andean Pachamanca
Start your day visiting Ollantaytambo, a charming village that has not changed much since Inca times. This town is famous due to the Ollantantaytambo archaeological site, a place with impressive Inca stonework only seconded by Machu Picchu. For lunch, enjoy a traditional Peruvian food called Pachamanca. Pachamanca, which in Quechua means Earth Pot, is a traditional cooking technique that has the food prepared underground using preheated stones and leaves to separate ingredients from the soil. The main components are tubers, beef, or lamb, and aromatic Andean Herbs for flavor. Finally, we'll return to our charming hotel in Urubamba to spend the night.
Day 5: Andean Ceremony at Viacha Community & Glamping experience
The community of Viacha is your destination for today, where your hosts will greet you with open arms. After lunch, we will spend the afternoon with our host family and learn about their traditions and customs. Continuing your honeymoon in Peru, take part in an Andean ceremony. In Peru and especially in the Andes, the marital union between two individuals is a significant celebration in which nature plays an important role. The service performed by an Andean priest is a way of gratitude to Mother Earth that will bring prosperity and happiness to the couple. By night, enjoy your glamping in this beautiful setting.
Day 6: Hike to Pisac Archaeological Site
Time to say goodbye to your new friends and start an easy 2 hours downhill hike to the archaeological site of Pisac. Together with your guide, you'll explore this fascinating archaeological complex. You'll enter the site in the highest section and start descending through the agricultural terraces, all the way to the Pisac market. Once in the town, you'll have some free time to explore its renowned market, full of different products, such as artisanal handcrafts or fresh produce. This market is a must-see in the valley.
Day 7: The Lost City of Machu Picchu
Board the train to Aguas Calientes from the Ollantaytambo station. Once at Aguas Calientes, we'll drop off our luggage at our hotel and head up to Machu Picchu. We take a 30-minutes bus up the steep zigzagging road to Machu Picchu Citadel, located on an impressive mountain setting. The afternoon is a great time to take the guided tour around the main areas of the citadel, as many travelers are leaving the site at this point. We will explore the ancient city of Machu Picchu for about 3 hours. Finally, we will return to the Aguas Calientes town to spend the night in a nice hotel.
Day 8: Train back to Ollantaytambo & Transfer to Cusco
We prepare to make our way to Cusco, the old Inca Capital. Today, we'll be traveling aboard the Vistadome train that offers not only panoramic windows but a fashion show onboard featuring the exclusive baby alpaca wool collection. Our private transport will be ready to take you to Cusco as soon as you arrive. Cusco is one of our favorite cities in Peru, and we will be more than happy to present you with plenty of recommendations.
Day 9: Vinicunca, the Rainbow Mountain
Head south for about two and a half hours towards the starting point of today's adventure. This high-altitude hike begins at about 4,500 m (14764 ft) and reaches its highest at the top of Vinicunca at around 5,200 m (17060 ft). Whoever prefers to, can hire a horse from the local community to make it easier. Although it's not an easy adventure, the astonishing landscape with the vibrant colors of the Andes Mountain Range makes this journey well worth the effort.
Day 10: Culinary Class in Seledonia's Mesa
Enjoy Cusco from chef Seledonia's view! Discover the variety of local products at Cusco's San Pedro Market, taste exotic Peruvian fruits, and meet Seledonia, our friend, and chef. Seledonia Montalvo is an exceptional local cook and charming woman that will let you go into her kitchen and show you all about the traditional Cusco's cuisine. With her guidance, you'll get ready to cook not only the most popular dishes of Peru but very local and traditional Cusco's dishes.
Day 11: Flight to Piura & Journey to Punta Sal
After having explored the highlights of the country, it's time to leave Cusco and head towards the endless summer of the Northern Beaches of Peru. Take your connecting flight to Piura and begin your journey to your beachfront hotel in Punta Sal, one of the most charming beaches in the area. The rest of today is free to relax in the area. This area of Peru's coastline is blessed with beautiful beaches and sun all year round.
Day 12-13: Relaxing on the Northern Beaches
Wake up in your beachfront lodge and enjoy the entire day free. Besides the beach, you can enjoy amazing Peruvian cuisine at the hotel and maybe enquire about the local activities they offer for an additional cost.  From July to October, whale watching is a very popular activity. The humpback whales are impressive to see while they make their annual migration to breed and give birth. In any ocean excursion, you'll have the chance to spot friendly dolphins, curious sea lions, turtles, or even shark-whales.
Day 14: Departure Day
Take a last walk at the shores of the beach, go for a swim, or enjoy delicious fresh seafood. Later, transfer to the airport for your flight back to Lima and connecting international flight back home.
What's included?
Personalized attention before and throughout your trip.
Brief presentation prior departure.
All transfers and transports.
Entrance fees.
Local English-speaking guide focused on personalized trips.
Accommodation at well-thought hotels according to your travel style.
Mentioned meals.
What's not included?
Domestic flights
International flights
Travel Insurance
Route
Gallery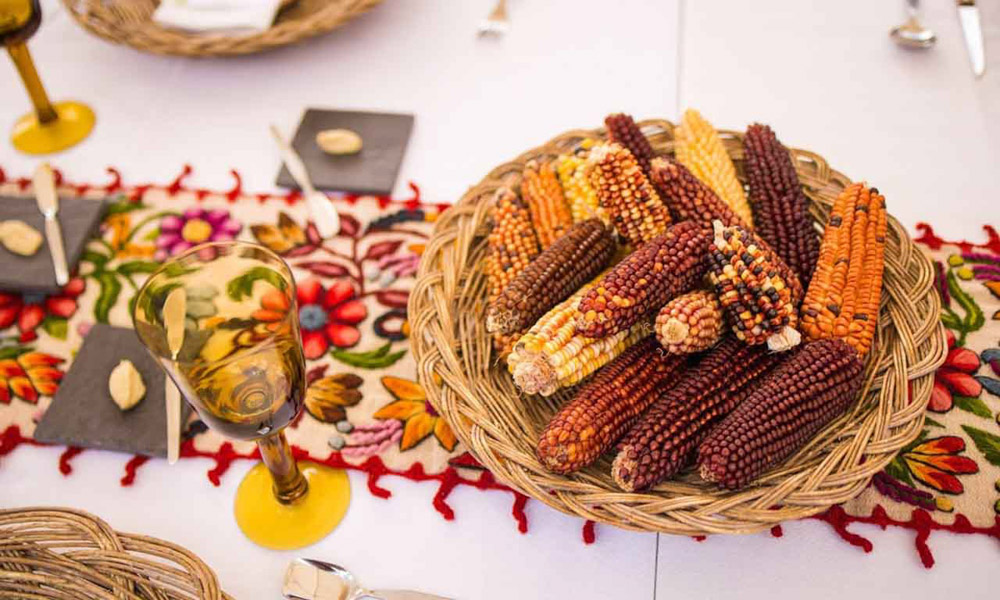 Taste the flavors of Peru during your trip!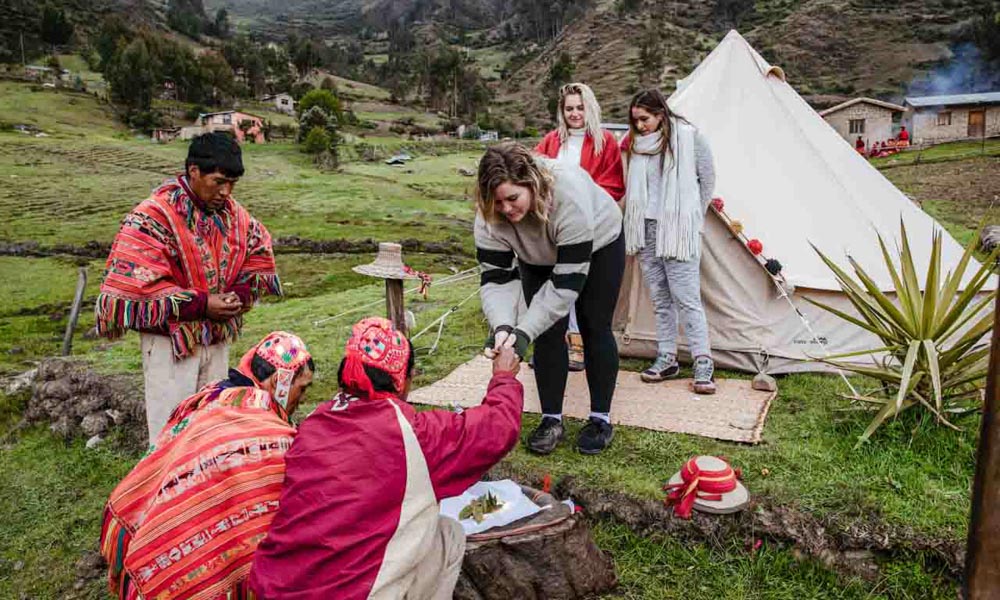 Take part in an Andean ceremony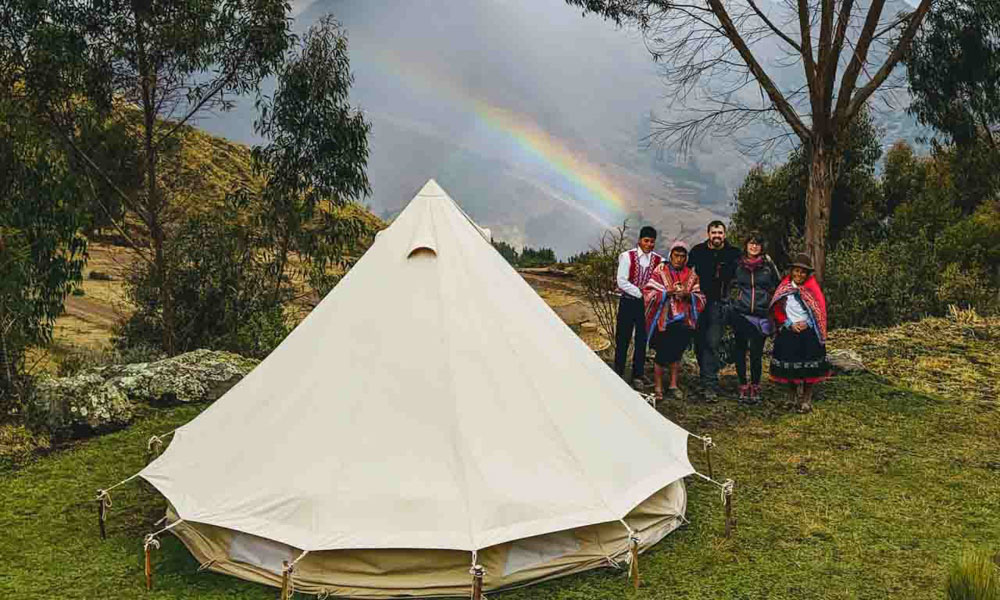 By night, enjoy your glamping in this beautiful setting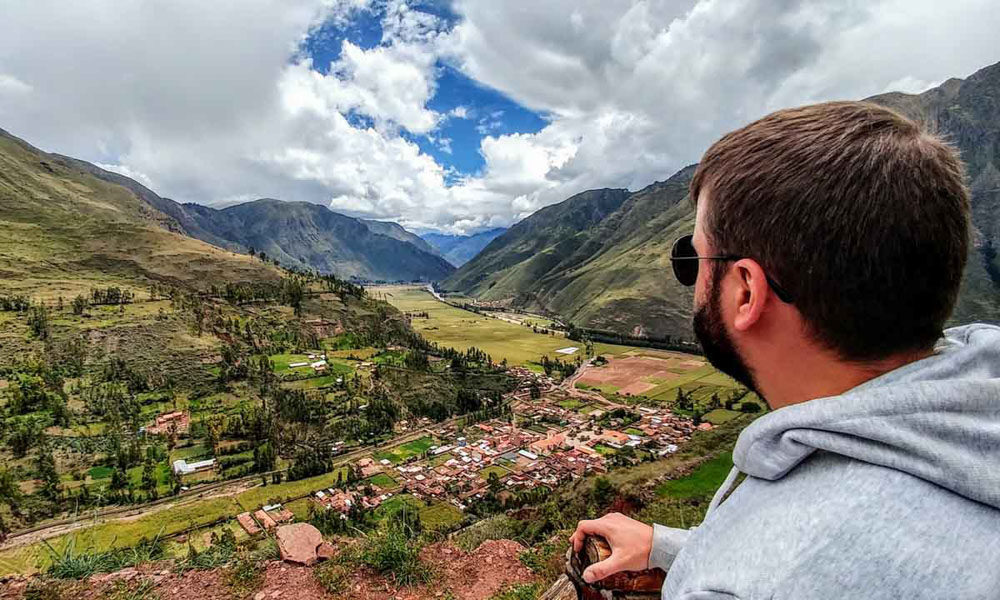 Hike to Pisac Archaeological Site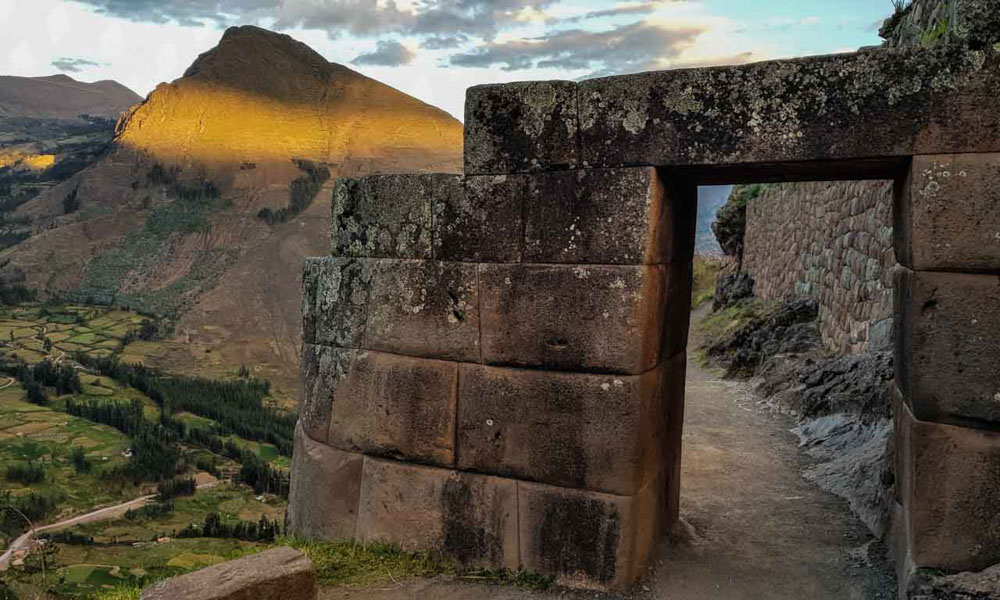 Take a walk in Ollantaytambo Village
Private guided tour in the lost city of Machu Picchu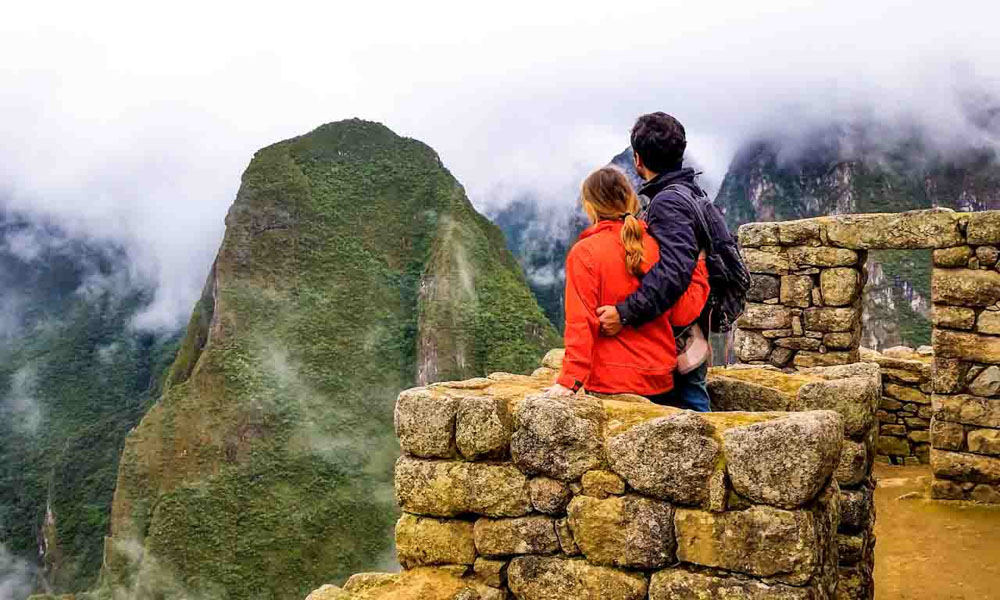 Your honeymoon in Machu Picchu!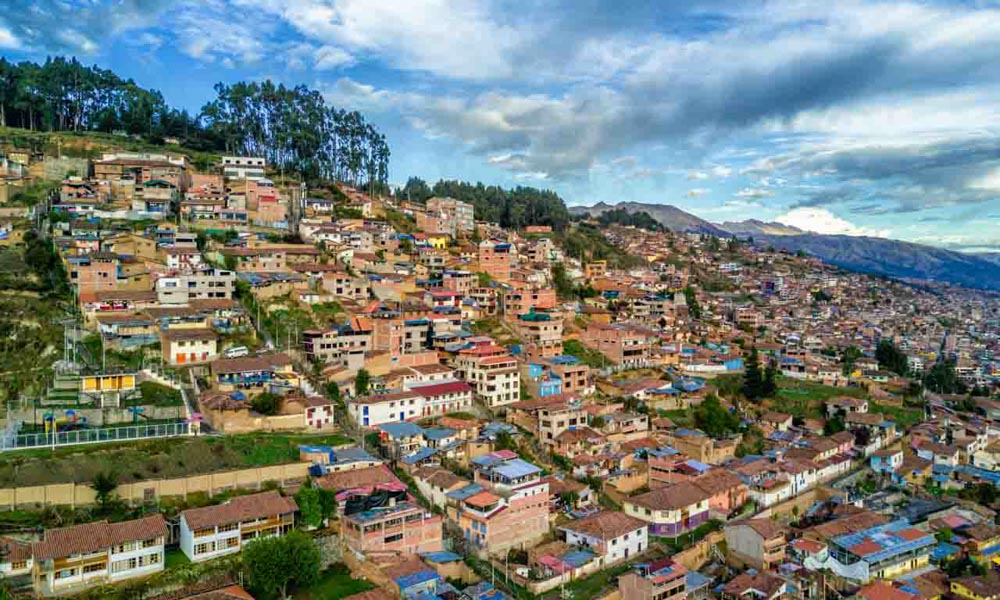 Walking through the local streets and market of Cusco City