Mancora, Piura
Arennas Mancora is a luxury tropical paradise full of lush palm trees and drenched in the sunshine of Mancora's beach. This hotel has a great location on the shores of Pocitas, an ideal place to rest and disconnect from the city's day-to-day life. The old town of Mancora is 20 minutes away by car, and the Talara airport is an hour and 20 minutes away by car.
Rooms
This hotel has 22 spacious rooms, and each of them is equipped with comfortable beds, cable Tv, telephone, and minibar. The bathrooms have nice showers, luxurious toiletries, and cozy bathrobes and towels. Finally, each room has large private terraces with hammocks, tables, chairs, and plenty of beach towels. Of course, most of the rooms have beautiful sea views.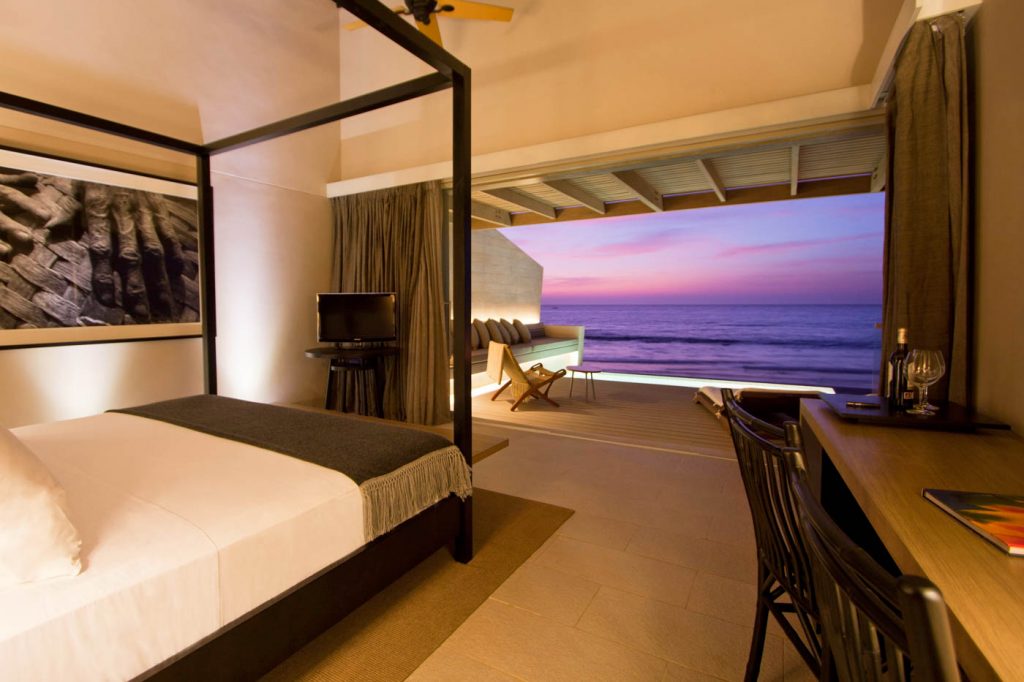 Common areas
Arennas Mancora has beautiful areas and open spaces. There are terraces, an outdoor pool, and an outdoor massage room where you can enjoy the weather and relax. This hotel also has a private beach which is not common in Peru and a large green area within its facilities.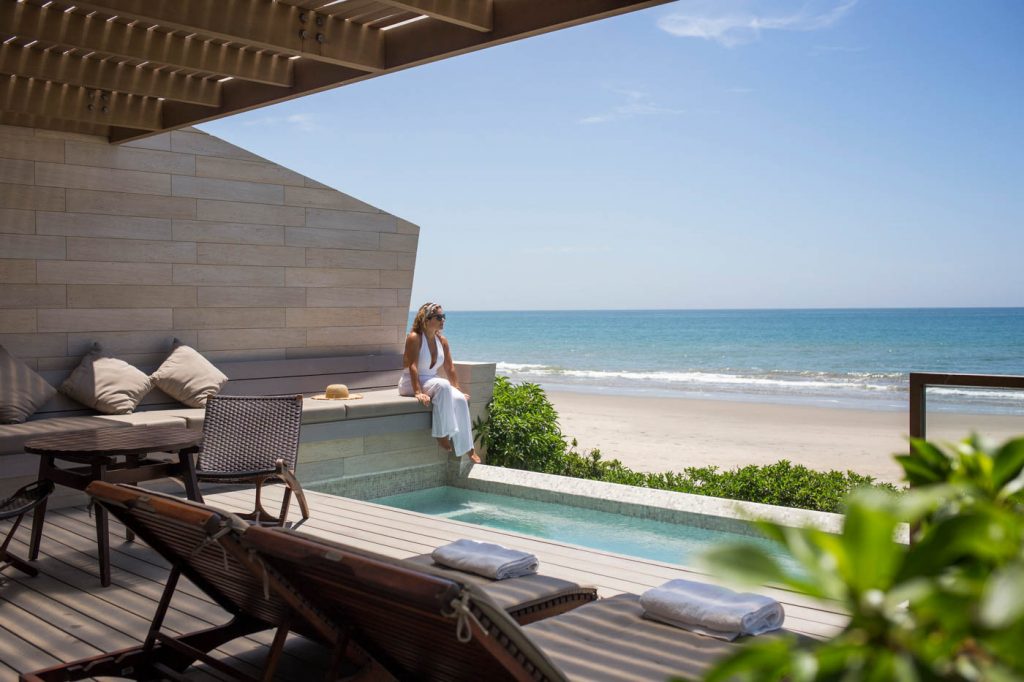 Dining
Arennas Mancora has an excellent restaurant. They serve breakfast, lunch, and dinner, and the menu is available throughout the day to give their guests more flexibility.
The restaurant offers delicious dishes based on seafood and fish from the northern coast of Peru, such as lobster and tuna steaks. You can find a variety of international and national dishes. The flavor and freshness of the ingredients that come from the organic garden and surroundings stand out.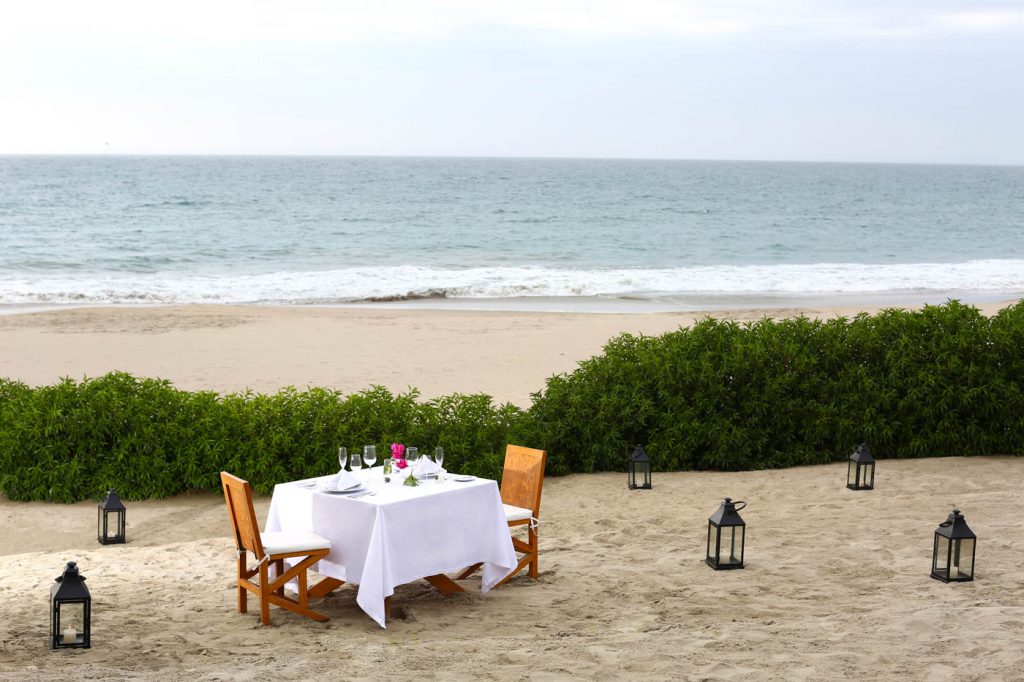 Bar
The Arennas Bar offers cocktails and non-alcoholic drinks available in the restaurant or at the beachside bar. This bar can provide you with refreshing mojitos or a mix of seasonal juices and liqueurs while delighting in the shade of a beach umbrella while enjoying the beautiful view of the Peruvian sea.
The bar is famous for its original mojitos and spicy Bloody Marys and Algarrobina cocktails obtained from a type of northern Peruvian tree.
Experiences
If you are a foodie or want to learn more about Ceviche, Arennas de Mancora hotel can organize ceviche lessons with an executive chef.
The hotel can organize activities such as deep-sea fishing, whale watching excursions, surfing and kite surfing lessons, and horseback riding on the beach.
If you are looking for a romantic escapade, the hotel can offer a table for two at the restaurant's terrace with views of the sunset and twinkling stars during the night.
Insider's recommendations
The hotel selects the best ingredients produced in its organic garden to delight and provide an unforgettable dining experience.
Arennas Mancora bases its sustainability principles on reducing, reuse, and recycling.
All chemicals used in the hotel for cleaning purposes are biodegradable.