Nazarenas, Cusco city
The hotel Monasterio is a luxury 5-star property considered a national monument and one of Cusco's most unique hotels. As its name suggests, this hotel was a Monastery back in the day, built on Inca foundations in 1592.
Its location is perfect for visiting Cusco's main attractions by foot, such as the Cathedral, the sun's temple, the main square, Inca museums, shops, markets, galleries, and amazing restaurants.
Rooms
The Belmond Monasterio is a mid-sized historic property with just over 122 rooms and suites situated in a 17th-century monastery. This hotel fully embraces its building's tradition and history, with colonial wall art featuring prominently in decor throughout the hotel's rooms.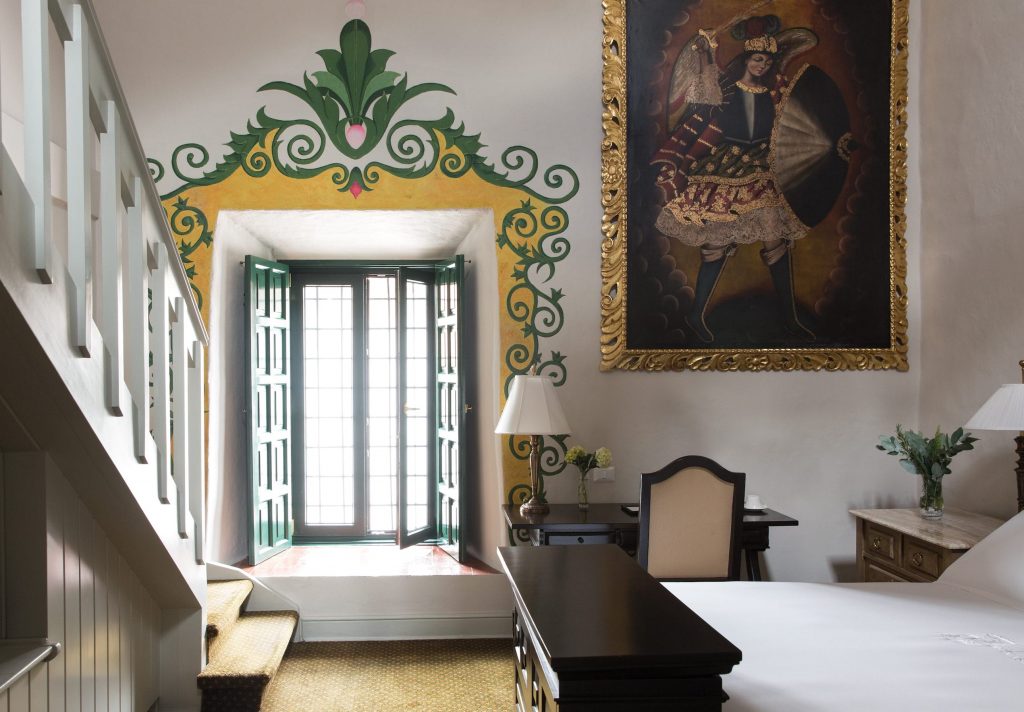 Some rooms are small compared to a traditional hotel room because the building was meant to be a Monastery. However, all rooms and suites are breathtaking! They all feature original art pieces that no other property can ever compare to. We recommend having a room facing the inner courtyard or the property's back, rather than overlooking the front street or the Plaza if you prefer a quieter stay.
Common areas
The property has a baroque chapel that gives it a unique touch to your stay. Pay a visit to the chapel and enjoy some of the live gregorian music.
The Monasterio's courtyards are dramatically lighted at night, with flowers, fountains, chairs, and the majestic 300-year-old Cedar Tree!
Dining
The dining room is elegant, the service is pleasant and unrushed. The breakfast buffet includes fresh a-la-carte dishes, as well as an extensive array of other food items. The hotel has two restaurants that you try according to your preferences.
Illariy
Serves delicious breakfasts and light lunches. You can enjoy from tender Peruvian beef to zesty lemon tarts here. If the sky is clear, don't miss the chance to dine beneath the warm blue skies in the open-air courtyard.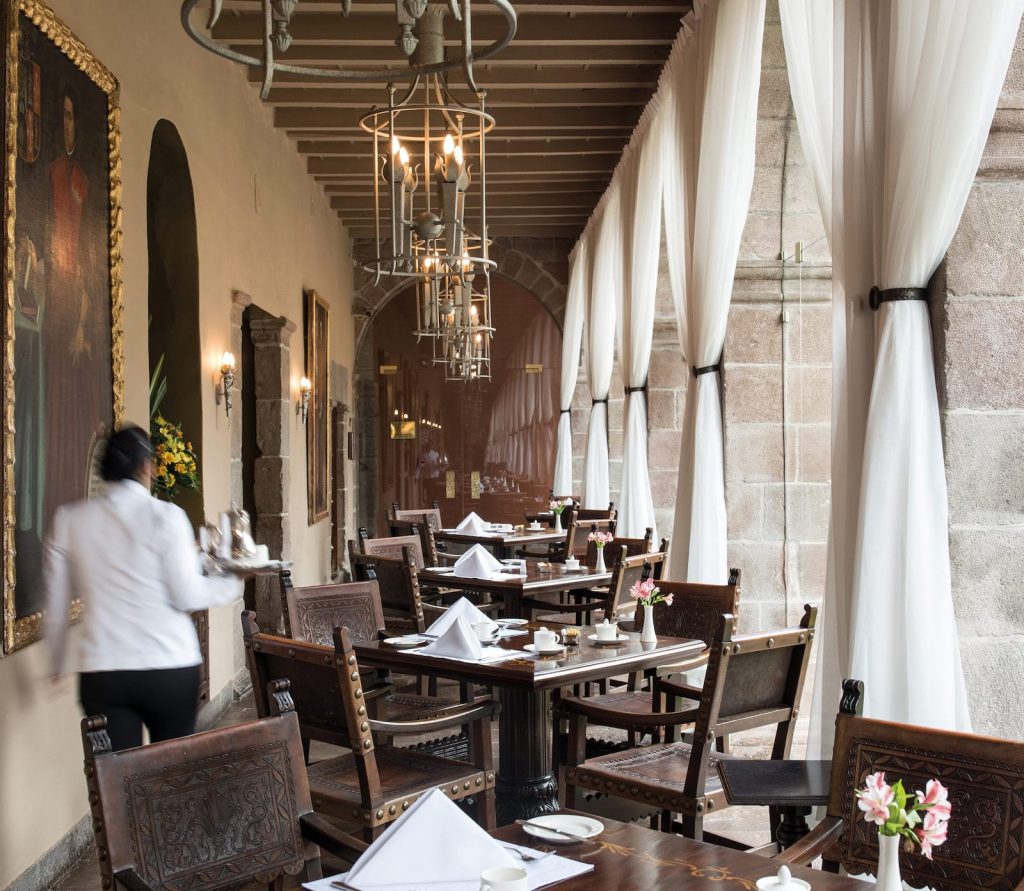 El Tupay
El Tupay, on the other hand, is a luxury restaurant that serves gourmet Peruvian food. Here, three nights a week, you can enjoy a beautiful live concert with Cusco's best tenors and sopranos.
Insider's recommendations
We recommend enjoying a tea or a light lunch at the hotel's amazing courtyards or, taking a pen and paper, settle down by the central fountain, and let your imagination come.
Don't forget to ask for a room with oxygen piped in.
If you are interested in the opera dinner night, don't forget to book it in advance. It is lovely!
If you would like to know more about the hotel, ask for a guided tour around the property at the reception. You'll get amazed by the colonial painting in the hotel and the chapel.