Arequipa, Arequipa
The Casa Andina Select Arequipa hotel is located in front of the city's main square, conceding excellent views of the cathedral and mountains. The Plaza is the heart of this side of the town, with rallies, parades, and groups keeping the place bouncing. It's very easy to find places to eat and buy souvenirs since the surroundings are packed with good restaurants and stores.
Rooms
The Casa Andina Select Arequipa hotel has 57 comfortable rooms and 1 suite. The accommodation is flexible to your needs. For example, the hotel staff can arrange either one queen or two twin beds.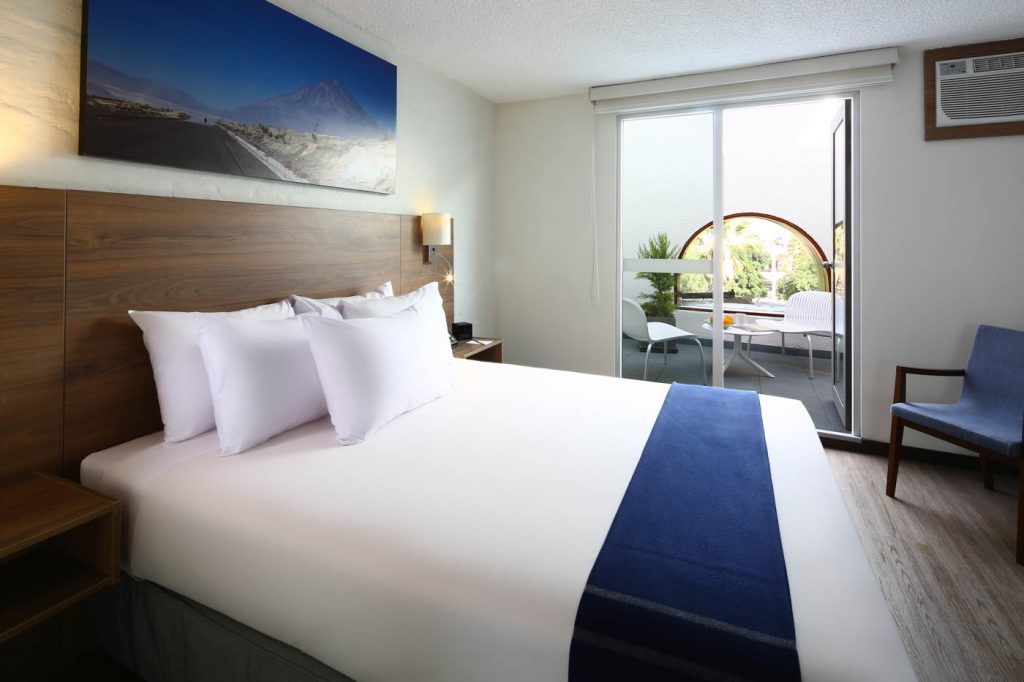 Common areas
The hotel offers a wide range of services and common areas for its guests. Among them, you can access a business center, lounge for meetings and events with a capacity for 80 people, a restaurant with bar service, an outdoor pool, and a terrace with comfortable lounge chairs. Also, the hotel has Wi-Fi access, a gym, a massage room, and a sauna.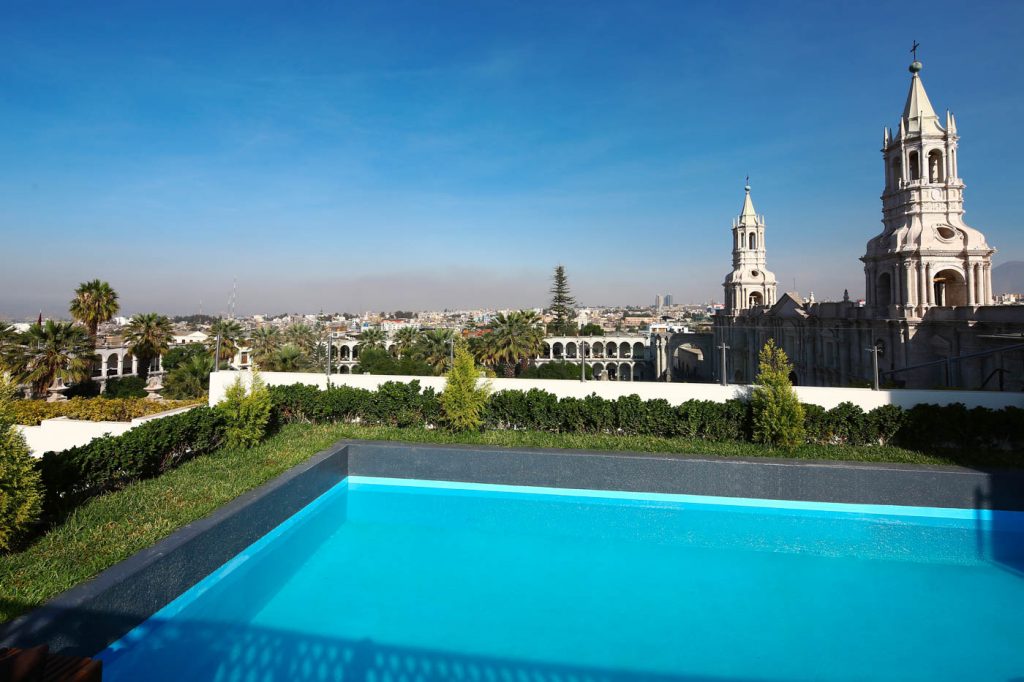 Dining
The La Plaza & Grill, the hotel's restaurant, offers a great variety of dishes. The combination of the local and traditional Arequipa food with international cuisine will leave you speechless. If you wish, you can enjoy a nice meal at the terrace or just have some drinks overlooking the Plaza de Armas.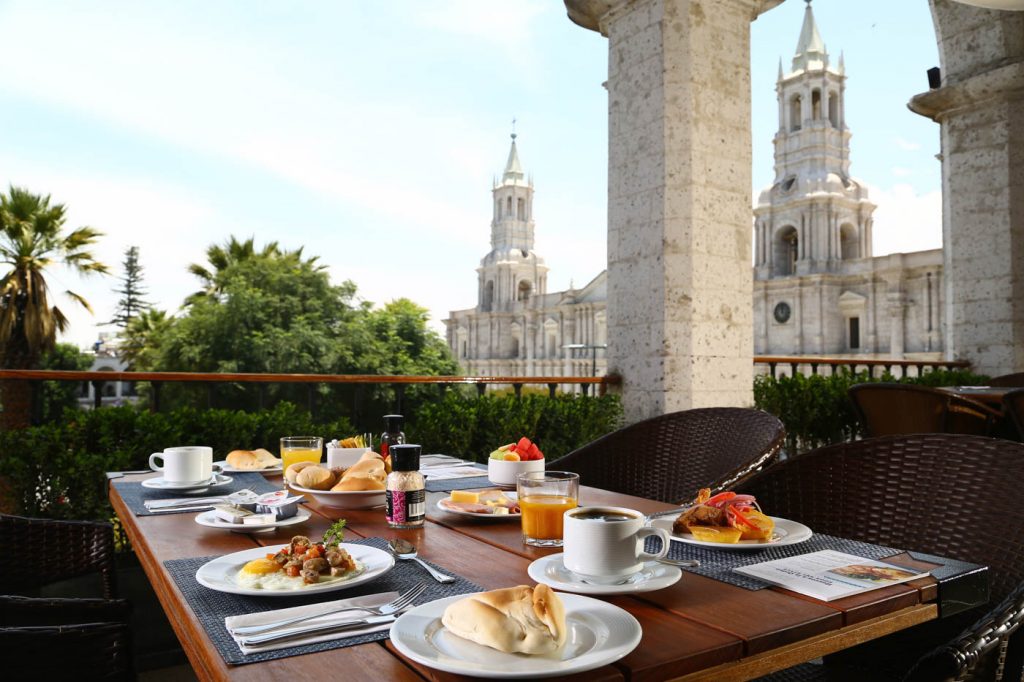 Insider's recommendations
We highly recommend booking a room with a terrace balcony overlooking the square.
When staying at this hotel, start your day with a lovely breakfast overlooking the Plaza de Armas.