Coporaque – Colca Canyon, Arequipa
Casa de Mamayacchi is located in Coporaque village, in the Colca Canyon, about 4 hours from Arequipa. This hotel was built using local materials and traditional techniques, which give it a cozy and rustic style.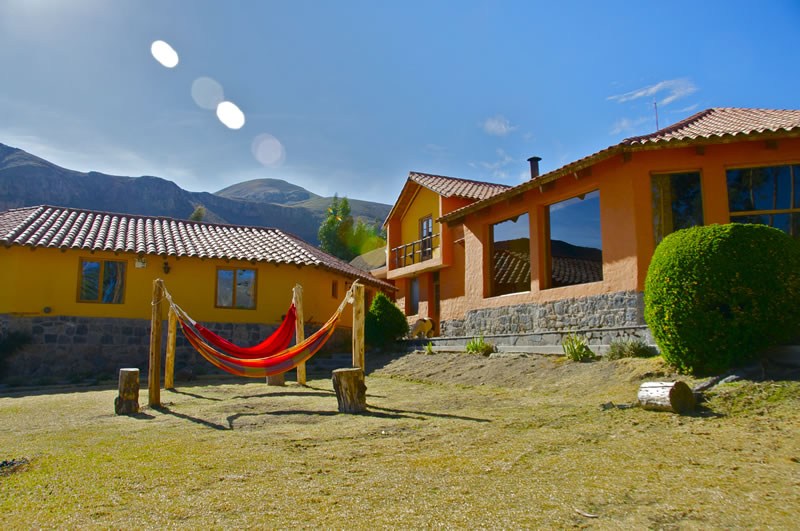 Rooms
Each room in La Casa de Mamayacchi has a very distinctive charm and Andean details. There are 30 rooms, including single, double, twin, and triple. Although this is a basic hotel, all rooms in La Casa de Mamaycchi are very comfortable. They have a built-in heating system, a private bathroom with hot water, and a wooden floor.
Common areas
The hotel has beautiful gardens and stunning mountain views. There's a nice 30-40min walk to a viewpoint to see the mountains and Inca terraces in the surroundings.
Also, there is a planetarium inside the property. Give it a try for an extra fee and look for stars and planets through the telescope. The in-house restaurant and dining room have a pretty view of the Colca Valley. They serve delicious Peruvian food and some of the best dishes of Arequipa's cuisine.
Insider's recommendations
Don't forget to look at lovely alpacas in the gardens of Casa de Mamayachi.
This place will provide you a tranquil environment and is full of details.