Iquitos, Loreto
Casa Morey is a boutique hotel located in a historic building a few meters from the main square, the Amazon museum, and right in front of the Itaya River. Luis Morey built this place in 1913 at the beginning of the rubber boom era in the Peruvian Amazon. It was restored to preserve the charm and brilliance, and beautiful architecture of past eras.
Casa Morey still maintains many original pieces, such as Glasgow's pillars, balconies, and Portugal tiles. The Casa Morey hotel is a great starting point for discovering Iquitos city and the magic Amazon Rainforest.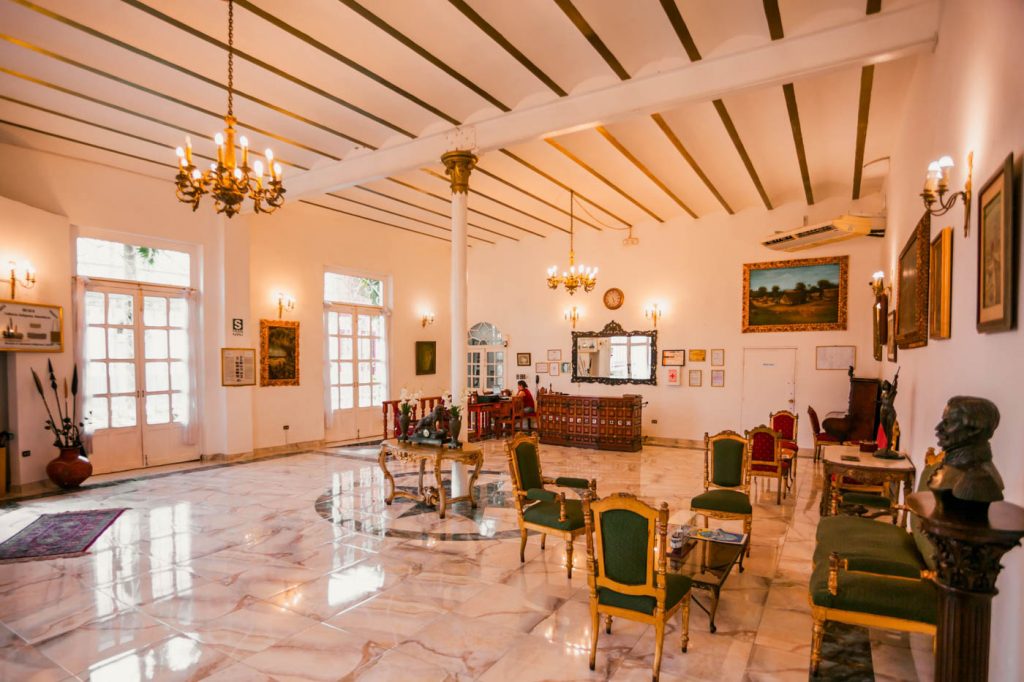 Rooms
Casa Morey offers 14 spacious and comfortable suites with high ceilings preserving its original style and architecture. They have single, double, twin (two twin beds), matrimonial (one king-size bed), triple, and family rooms. Each suite has a large bedroom, a private living room, and some of them have impressive views of the Itaya River. You will find air conditioning, cable TV, security box, mini-fridge, kitchenette, and private toilet in the suites.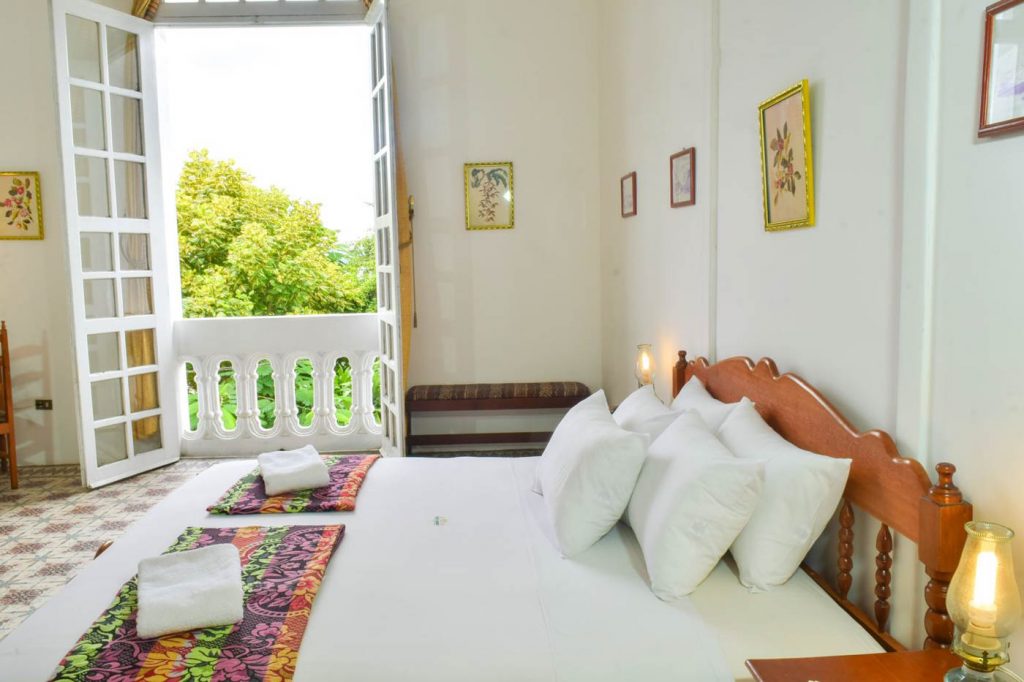 Common areas
Casa Morey has a lovely open courtyard with a small swimming pool and a seating area. Also, there is an excellent library where you can find books written by international, national, and local authors. Those are arranged in bookcases of fine wood and glass doors. Finally, since Casa Morey is a historic building, fascinating photos and paintings are on every wall.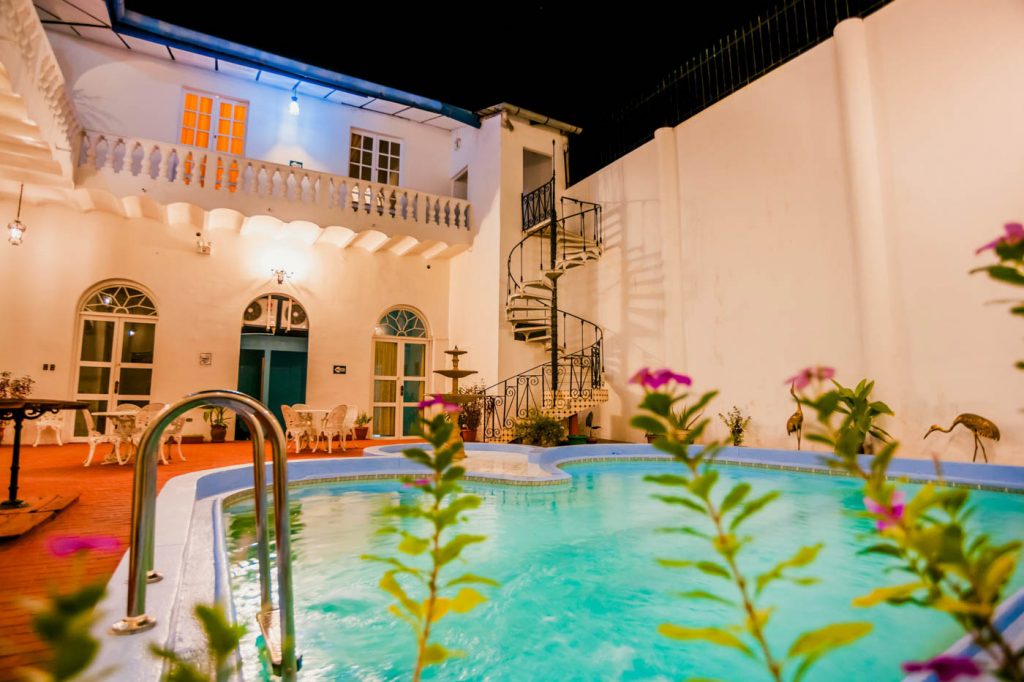 Dining
Meals are served in a place full of tradition and history, a dining room furnished with details everywhere, and elegant French mirrors. This place will be where you will taste a delicious breakfast, fresh seasonal fruits, eggs cooked, delicious bread, and cold meats.
Insider's recommendations
The hotel boasts treasures like paintings made by the renowned writer and painter César Calvo de Araújo. This artist described in his works the amazon, landscapes, and its local people.
The Morey House is an ecological hotel that uses solar energy.