Yanque – Colca Canyon, Arequipa
The Colca Lodge is an eco-friendly hotel built entirely with stone, mud brick, and a hand-woven thatched roof. It is located in the middle of nature, in the Colca Valley's heart, far away from the closest city. They offer a unique experience based on direct contact with nature and culture, private thermal springs, total relaxation, and lovely views.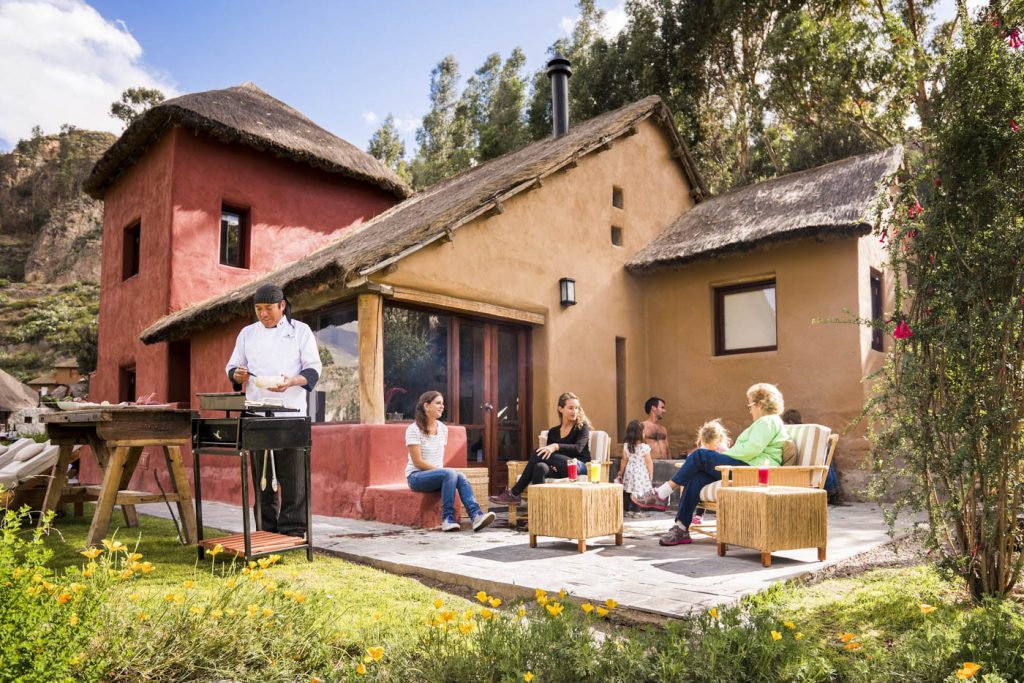 Rooms
The Colca Lodge has 45 rooms of a rustic but boutique style. The hotel offers standard and superior rooms and beautiful suites with panoramic views of the valley garden and patios. One of our favorite things about this lodge is its creative heating system. It employs heat by radiating stone slabs warmed by our geothermal energy sources, resulting in a minimum environmental impact.
It is very important to mention that you will not find a television in your room as this hotel goes for a total disconnection. However, there is Wi-Fi for those who need a connection with the outside world.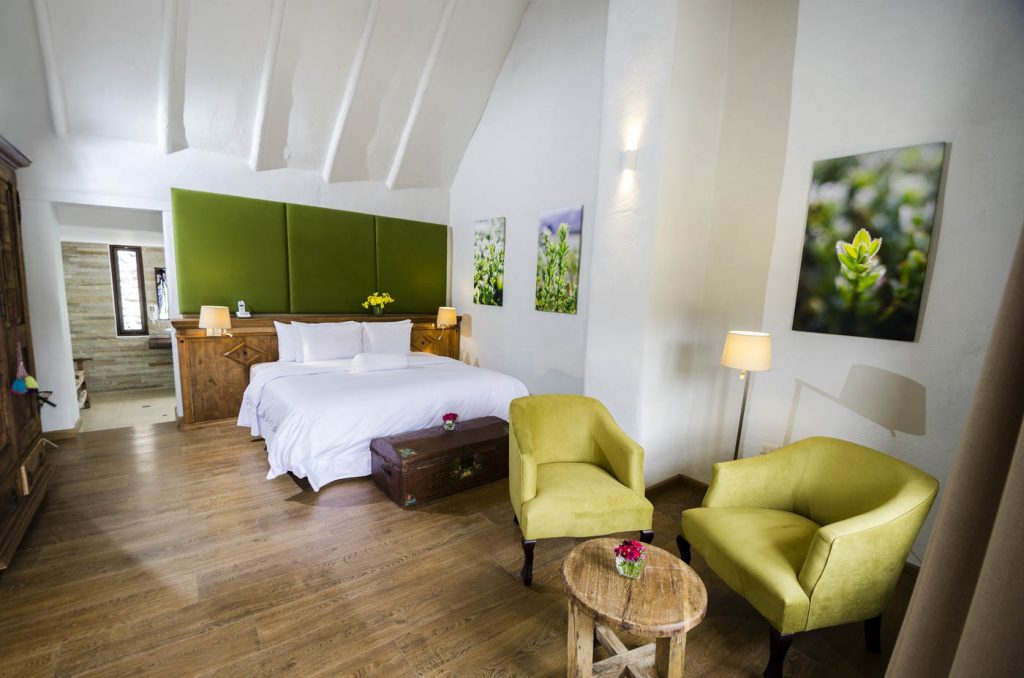 Common areas
This lodge is well-known for its amazing hot springs. There are four pools right on the river banks fed by natural springs with water at temperatures of up to 80ºC! They are rich in minerals such as lithium, an element that promotes relaxation. This is definitely the hotel highlight!
The Spa Eco Thermal at Colca Lodge has been carefully designed to offer a unique experience of wellbeing, comfort, and relaxation amid natural surroundings and rural landscapes on the River Colca banks.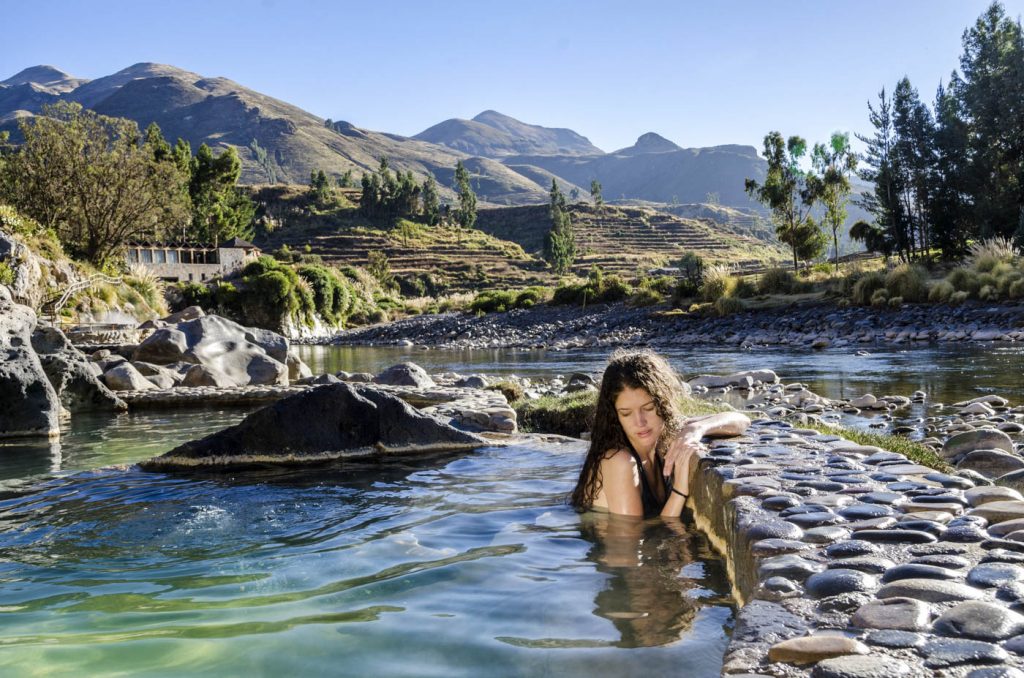 Dining
The hotel has two restaurants, one large for groups and another small dining. We recommend enjoying the traditional and international dishes in the small dining room. There is also a cozy bar, which had a warm fire every evening during your stay, which has a good selection of cocktails and drinks.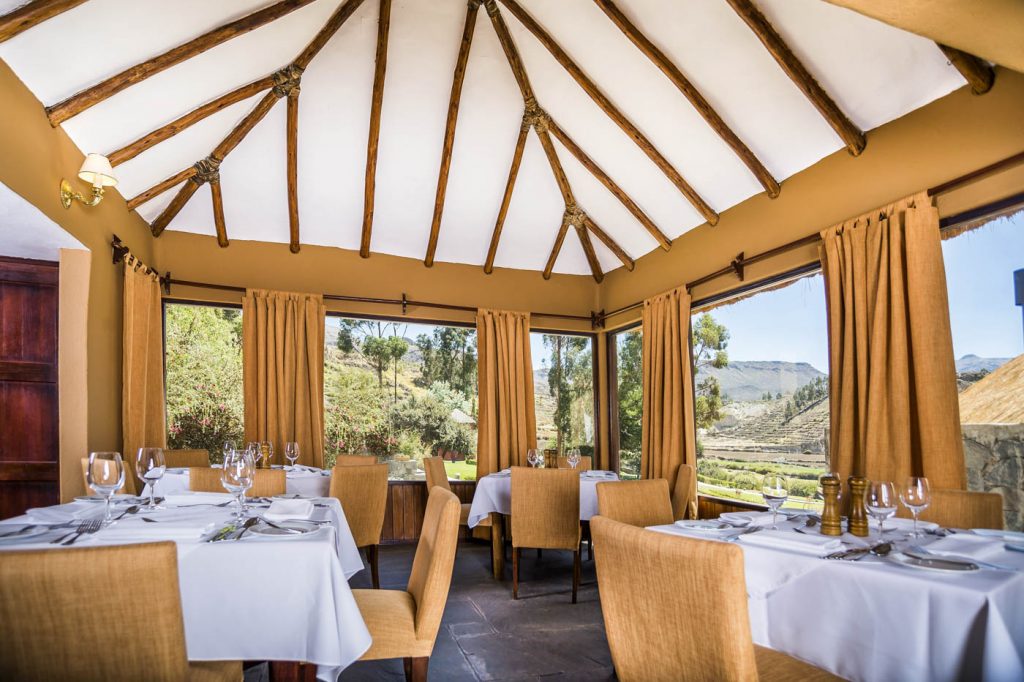 Insider's recommendations
Don't forget to ask at the front desk about the outdoor meal cooked over charcoal at the side of the river near the thermal baths.
Don't forget to ask about the hotel's activities such as hot springs, Spa, Alpaca ranch, bicycle, photography exhibition, short walks, and bird sightseeing. Besides all the activities that Colca offers, like Condor sightseeing, visit colonial churches, visit local towns, ancient ruins, and many more.
We recommend the Adobe Suites rooms because they are nicely designed and offer enough space and comfort for you. They also have a terrace and lovely views of the river.
The spa was conceived as eco-friendly and used geothermal energy without interfering with or polluting the natural environment.