Mancora, Piura
Kichic is a luxury boutique hotel that was originally the private residence of a Peruvian artist and was built with stone, wood, and clay, using traditional techniques in harmony with the beach landscape.
This property is a unique hideaway right in front of the Positas beach and two miles from Mancora's surfing town, one of the best places for a romantic escapade.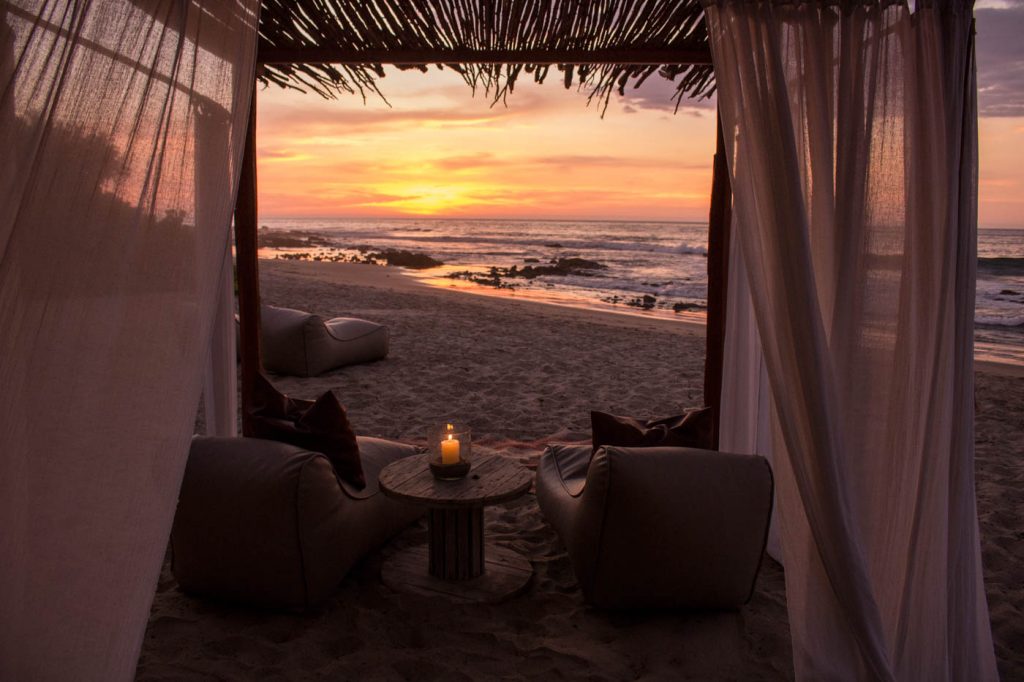 Rooms
Kichic hotel has only nine private rooms on the whole property: Barro, Piedra, Hualtaco, Elefante, Ki, Himalaya, Balance, Neem, and Chic. Each of them has a unique personality shown in the decoration. The terraces, outdoor showers, and bathtubs give the rooms a romantic vibe.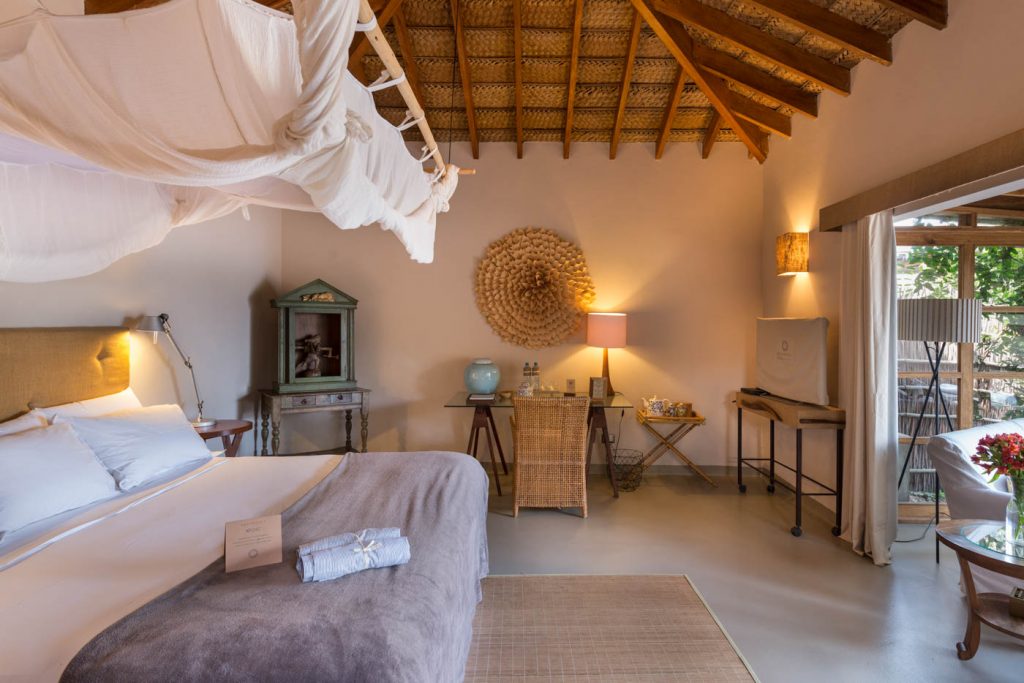 The deluxe suites have their private plunge pool and direct access to the beach. All rooms include air conditioning, fan, bathrobes, bamboo fiber towels, eco-friendly bath amenities, handmade soap, 300-thread cotton linen, minibar, security box, table with utilities, hairdryer, tea, and infusions.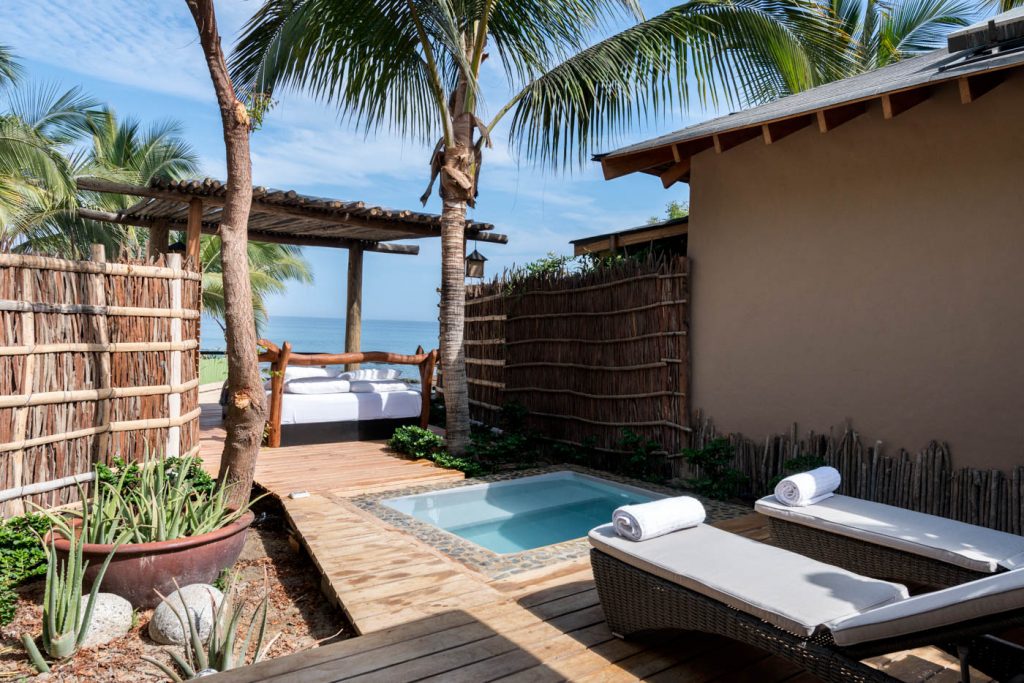 Common areas
The main advantage of the Kichic boutique hotel is its perfect location right in front of the beach, where you can swim, snorkel, take a windsurfing lesson, or relax.
There are numerous nooks for lounging and reading and open-air areas for just watching the ocean and relaxing by the infinite pool.
Finally, the terrace is perfect for taking some yoga classes while enjoying the sound of the waves and the crackle of the palm trees in the garden.
Dining
Kichic hotel owns one of the best cuisines among the northern hotels with its two proposals: Vegetarian and The Fish Bar. Vegetarian provides seasonal vegetables harvested from their organic garden, fused with quintessential Peruvian touches. They also offer freshly squeezed juices.
Fish Bar offers various Peru's authentic dishes made with local ingredients and the day's fresh catch. Thanks to a selection of fresh fish and shellfish made available to us by local artisanal fishermen, the seafood menu is possible.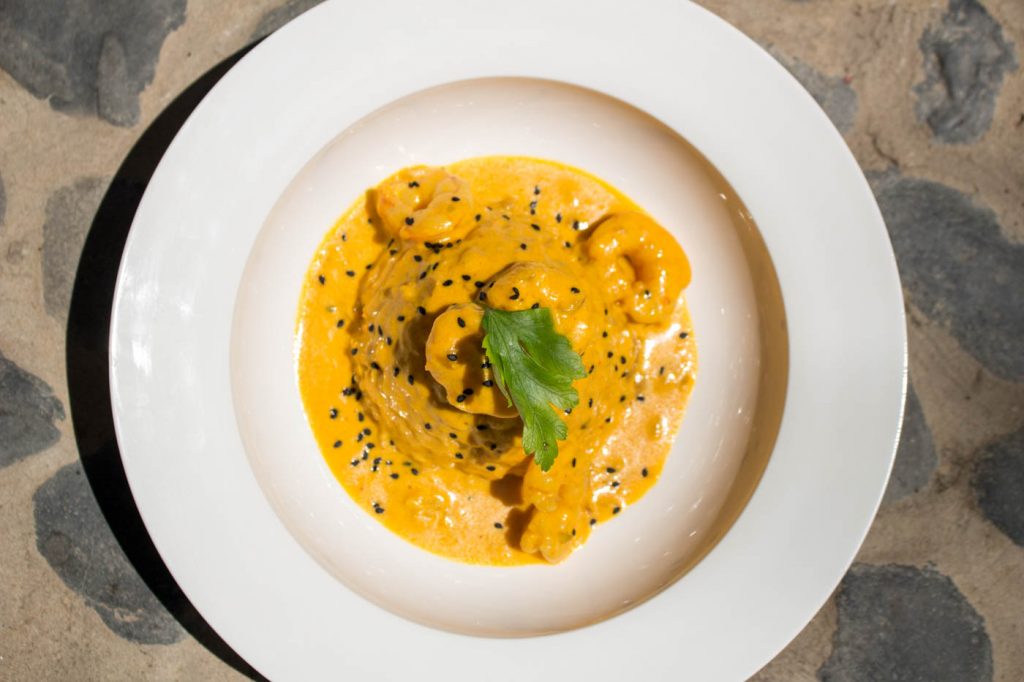 Insider's recommendations
Rooms are subtly located between Kichic's gardens of coconut palm trees and Maye pepper trees, and the Pacific Ocean's face.
The highlight of this place is that you truly feel alone, and you can sit on your terrace watching the unique nature all day long.
Do not forget to order the house's specialties, such as the tuna version of Lomo Saltado and the prawn spaghettini.
The hotel works with local farmers and producers to source the freshest and healthiest ingredients possible from the area. In this way, they are collaborating with the economy and the well-being of the villagers.