Yanque – Colca Canyon, Arequipa
Killawasi Lodge is located in the beautiful Colca Valley, a few minutes from the charming town of Yanque, in a strategic place to visit the Colca Canyon and participate in interesting activities around the valley.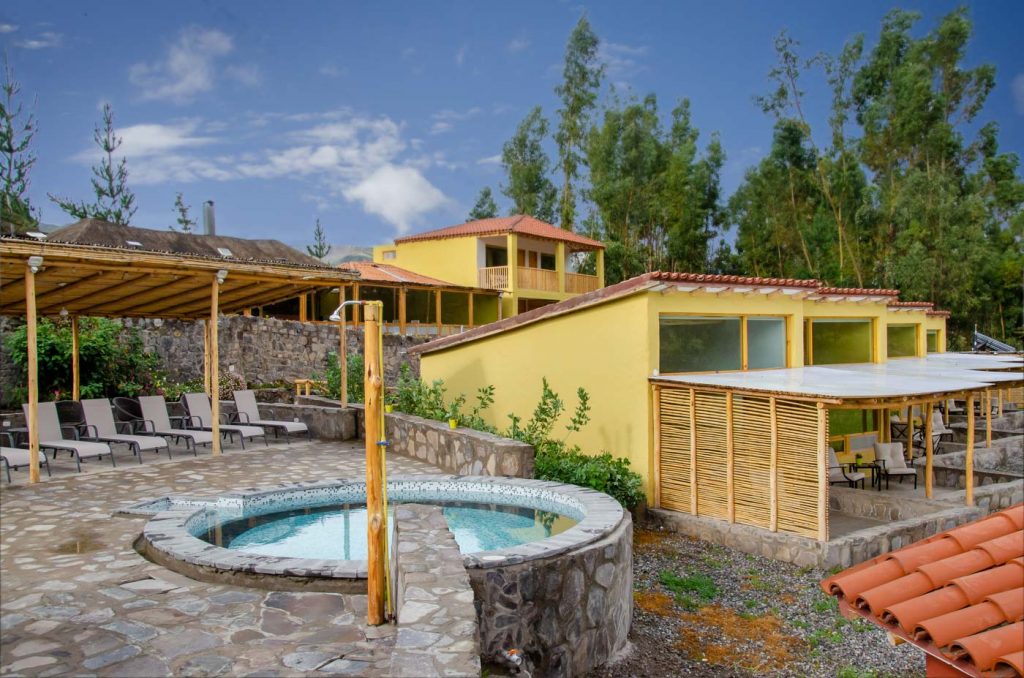 Rooms
The Killa Wasi Lodge has 23 rooms: 12 Junior Suites and 11 Deluxe Suites. All rooms have private balconies or terraces and are decorated with Peruvian textiles. They are also equipped with electric heating, wifi internet, a large bathroom with hot water, orthopedic mattresses, cotton sheets and towels, allergy pillows, and amenities.
Common areas
The Killawasi Lodge has big garden areas planted with flowers and shrubs that attract local birds. The living room is warm and cozy, perfect for enjoying some spare time after a full day of exploring the valley.
Dining
The Killawasi Lodge has one of the best fusion restaurants in Colca Cañon, the Quinoa restaurant. This in-house restaurant has big scenic glass windows facing the garden and mountains.
Quinoa restaurant offers exquisite meals prepared with fresh and organic ingredients from the nearby valley. You can enjoy a gourmet burger made with alpaca meat, tasty Lomo Saltado, a quinoa risotto, or even a Pickled Peruvian trout.
Insider's recommendations
The hotel has highly personalized service and treatment that will make you feel special.
We recommend going for a walk to the Uyo Uyo ruins if you are staying at this hotel. It takes approximately 3 hours to go and return, but it is totally worth it.
If you have small children or groups of friends, the junior suite family room is appropriate for you. The two independent rooms are connected through an interior door.