Tucume, Lambayeque
Los Horcones de Tucume is a beautiful countryside hotel built by two Peruvian architects Jorge Burga and Rosana Correa. The hotel is located right next to the Tucume Pyramids and is one hour's driving from Chiclayo.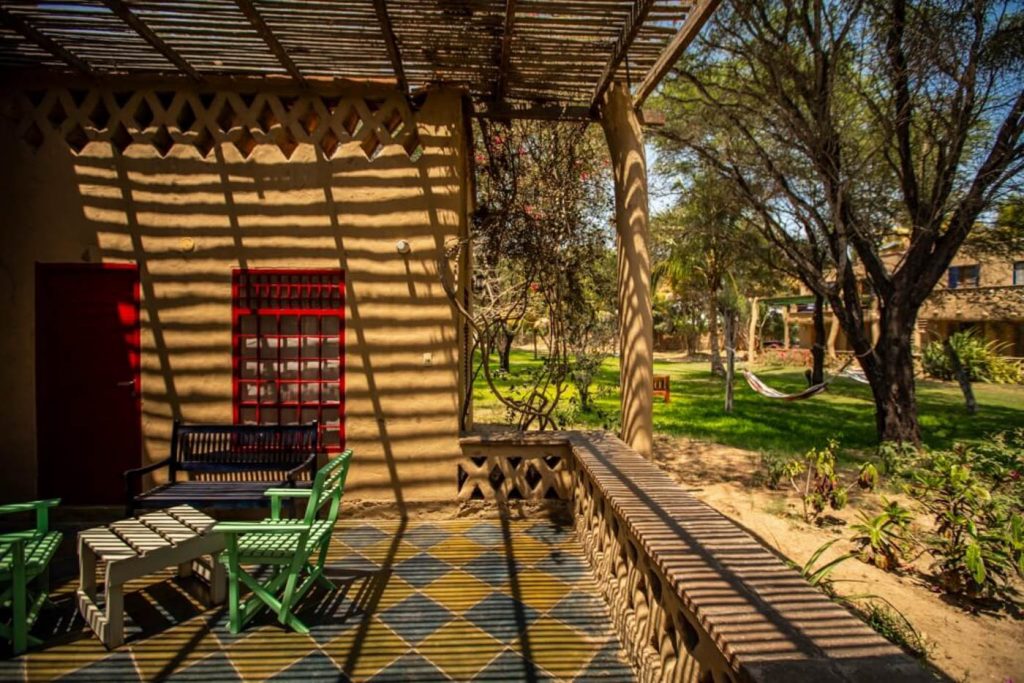 Rooms
The construction of Los Horcones de Tucume was inspired by the local area and the pre-Inca pyramids of Tucume. They used local materials like carob, mud, and cane in harmony with the surrounding landscape.
The hotel offers twelve comfortable rooms and private toilets with a pre-Inca style decoration. However, the best thing about this hotel is that some rooms have incredible views of the Pyramid of Tucume!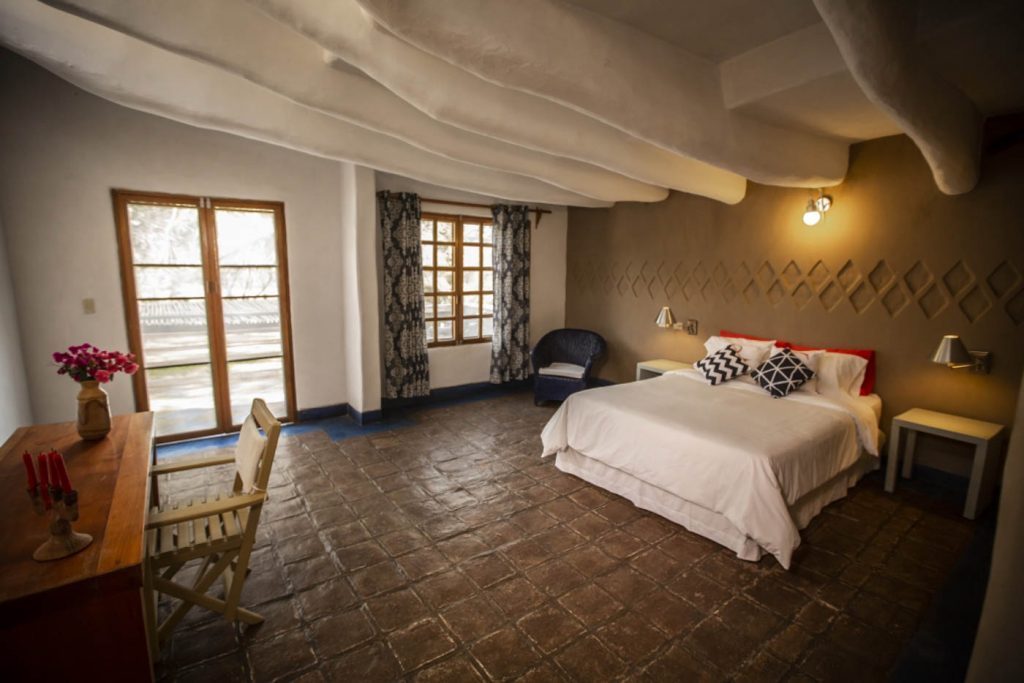 Common areas
The hotel's common areas include beautiful gardens, a swimming pool, terraces, and a barbecue area. The open spaces have amazing Tucume Pyramid views.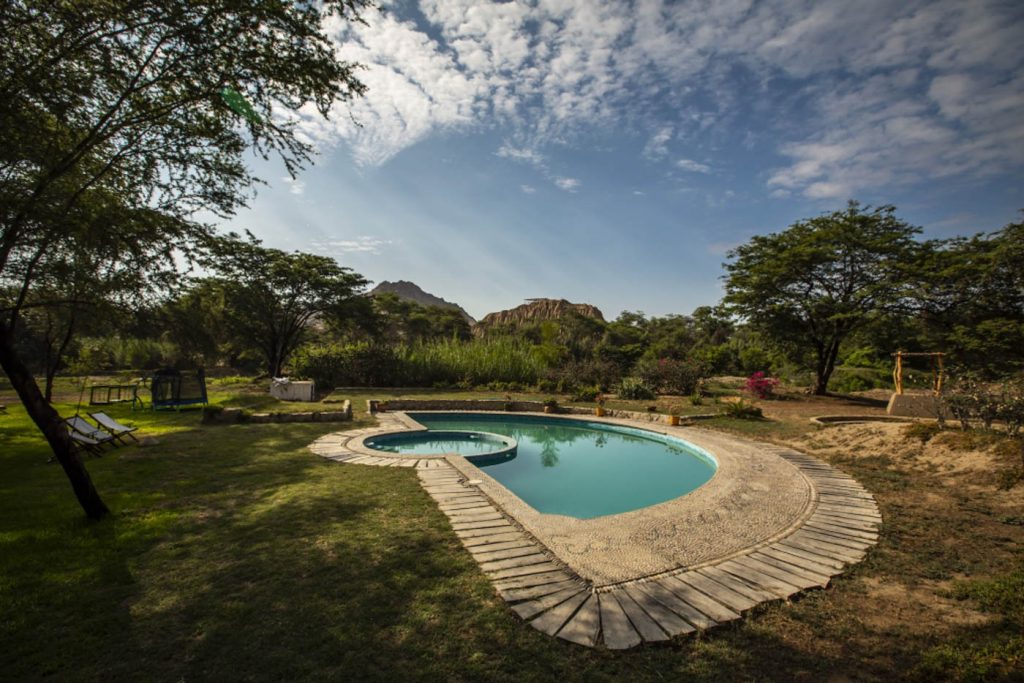 Experiences
Los Horcones de Tucume offers interesting activities to share and learn the traditional knowledge of Tucume. For example, you can learn to prepare a traditional Pachamanca or a tasty loche (squash) bread.
The hotel organizes horseback rides to Tucume and the Pomac dry forest. You can also join a walk to the pyramids of Tucume and bird watching.
Food
Los Horcones de Tucume is developing workshops on gastronomy and food practices with local suppliers. This action allows to rescue the cuisine of Tucumán and incorporate modern gastronomic proposals that make it competitive in the market, giving it a cultural identity as a value. It means that breakfast and lunch are made with the northern tradition.
Insider's recommendations
Los Horcones de Tucume has a socially and environmentally responsible commitment to its surroundings. This value has made it the winner of the PIPEI 152-2010 FIDECOM project.
Architecture is respectful of its surroundings using local materials inspired by the traditional architecture of the area.
The hotel promotes the use of bamboo as a building material and utilitarian handicraft.