San Blas, Cusco city
This highly recommended hotel is located in the enchanting and colorful San Blas, an iconic neighborhood in Cusco city. It combines a fresh modern decoration that shows the beautiful Andean style. Quinta San Blas is a great choice for those wishing a comfortable stay with a convenient location. It is very close to Cusco's main sites, such as Main Square, San Blas church, or the traditional local market of San Blas.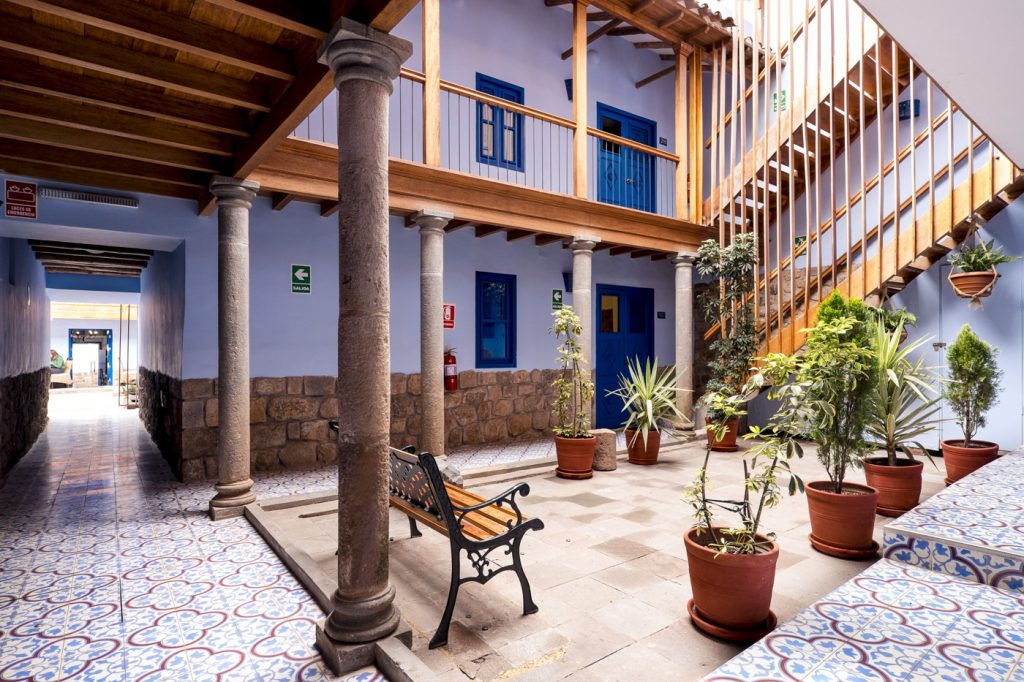 The property offers very spacious rooms with different amenities to make your stay the nicest and most comfortable one. All rooms are beautifully decorated with plenty of detail, and the charming patios and terraces have amazing city views. The kindness of the staff undoubtedly plays a key role in the hotel experience.
Rooms
All rooms are very spacious and welcoming with a fresh environment, nice amenities, a great hot shower, and much more. Some rooms even offer unparalleled views of Cusco city. The Deluxe Room includes a patio for a relaxing time or enjoying your meal along with your couple, family, or friends. The Junior Suite features a wardrobe and a work desk, making this spacious room a comfortable space to feel at home. The private bathrooms include free toiletries and slippers. Don't forget to enjoy the terrace with stunning views of Cusco city!
Insider's recommendations
We recommend walking up to Sacsayhuaman Fortress and Cristo Blanco, which are about 30 minutes away from the property.
You can visit close sites such as San Blas church, Nazarenas plaza, and the famed twelve-angle Stone from this hotel.
Take a brief visit to the local market of San Blas if you are interested in the local culture.
You can go to the close-by MAP Café restaurant for a nice lunch or dinner experience, a very recommended place for a memorable meal. It is located right inside the Art Pre-Columbian Museum!