Overview
Ayacucho is one of the most beautiful regions in the central Peruvian Andes, rich in ancient traditions and cultures that remain alive nowadays among its small towns and local people. Following this itinerary, you'll discover the beautiful artwork of the local master craftsmen, interesting prehispanic and colonial sites, as well as the stunning natural scenery this region offers. This trip is the perfect plan for travelers who would like to spend most of their time in Peru and continue exploring the country beyond Machu Picchu.
Why we love this trip!
Share with local artisans in Ayacucho.
Visit imposing Inca pyramids at Vilcashuaman.
Discover untouched Andean scenery at Andamarca.
Day 1: Welcome to Ayacucho & the Retablo Museum
Welcome to Ayacucho! On arrival, we'll greet you and go together to your hotel. Ayacucho is rich in Andean art, and today we will begin to experience it. We'll visit the house of the Lopez de Antay family. Joaquin Lopez de Antay was the first artisan to be recognized officially as a master artist in Peru. Before, the local craft was not art; it was a title that was exclusive to non-native expressions. Joaquin's amazing Retablos helped change this preconception. Peru is now proud to showcase hundreds of local art pieces from around the country in all its forms and colors. At the Lopez de Antay house-museum, we will learn about Retablos from the artists themselves.
Day 2: Discovering the Artwork of Ayacucho
Ayacucho is well-known for its fantastic artwork. After breakfast, we'll meet Marcial Berrocal, a skilled artisan from Sarhua, a town where the tradition of gifting painted beams to the newly wedded continues. These beams are a symbol of friendship and depict their families and local activities. Marcial will show us how to make small Sarhua beams, which we can then take with us. Afterwards, we head to Quinua, a small town famous for its pottery. Here, we will visit the Limaco workshop to learn how to prepare their traditional pieces.
Day 3: Millpu Turquoise Pools
It's not only art in Ayacucho but stunning nature too! Today, we'll see the Millpu ponds and waterfalls. Millpu is a small but very peculiar river in Huancaraylla, about 3 hours from Ayacucho. From Huancaraylla town, walk a trail to the Millpu river. Hike along the side of a small canyon, admiring the pools made by the flowing river below us. The source of these pools is a nearby underground spring that you can reach. The water is turquoise, and the combination of ponds, falls, and the canyon makes it one of the most scenic sites we've visited. When ready, we return to Huancaraylla, and from here, we return to Ayacucho.
Day 4: Puya Raimondii Forest & Vilcashuaman
South of Ayacucho, we find Vilcashuaman, an area that is home to some of the most exciting destinations in the region. We'll be exploring this location today. First, we head to the highlands of Vischongo to visit a vast forest of Puyas de Raymondi. Puyas are endemic plants that only grow on shrubby and rocky slopes in the highlands. Some of them can grow up to 12 meters, have 8000 flowers, and produce over 6 million seeds! We then continue to Vilcashuaman village, where we'll find the remains of one of the most important Inca administrations that still stands. An Inca building you see here and won't find anywhere else is the Ushno, an imposing Inca stone pyramid that commands the village.
Day 5: Scenic drive to Andamarca, Pachapupum Thermal Springs & Scissors dancers
Andamarca, our next destination, is a small village enclosed by the mountain's history-rich Sondondo Valley. To reach it, we must cross some dramatic Andean scenery on a five-hour journey. On route, we will make a stop at Pachapupum, a bizarre thermal formation in the shape of a volcano. There are some rustic but beautiful thermal springs here, where we can relax for a while. We'll be arriving in Andamarca this afternoon and check in to our basic but lovely hotel in the center of the village. Hundreds of pre-hispanic terraces surround this town that locals still rely on for agriculture. Tonight, we will enjoy a marvelous display of the local culture by traditional Danzaq or Scissors dancers.
Day 6: Mayobamba's Condor Viewpoint & Andamarca Terraces
A 30-minute morning drive will take us to the Mayobamba Viewpoint. From here, we have commanding views of the valley and steep surrounding mountains that make this site perfect for Andean Condors. We enjoy picnic breakfast here while gazing at these birds flying right in front of us. A little later, we'll set off on a 3-hour hike to the top of the mountain terraces surrounding Andamarca. As we walk, we'll learn about the prehispanic people that inhabited the area and the Inca occupation. Finally, if you still have energy, we can visit Caniche, a large pre-Inca site located only 5 minutes away from the town square. To top it all off, we'll have a farewell pizza dinner tonight.
Day 7: Farewell Peru
Today, after an early breakfast, it is time for us to leave the Sondondo Valley and return to Ayacucho city. We will make some stops along the way to admire the fantastic landscape. Upon arriving at the town, we'll head to the local airport to board your departure flight.
What's included?
Personalized attention before and throughout your trip.
Brief presentation prior departure.
All transfers and transports.
Entrance fees.
Local English-speaking guide focused on personalized trips.
Accommodation at well-thought hotels according to your travel style.
Mentioned meals.
What's not included?
Services not specified in the program, extras & tips.
Domestic flights.
International flights.
Travel Insurance.
Route
Gallery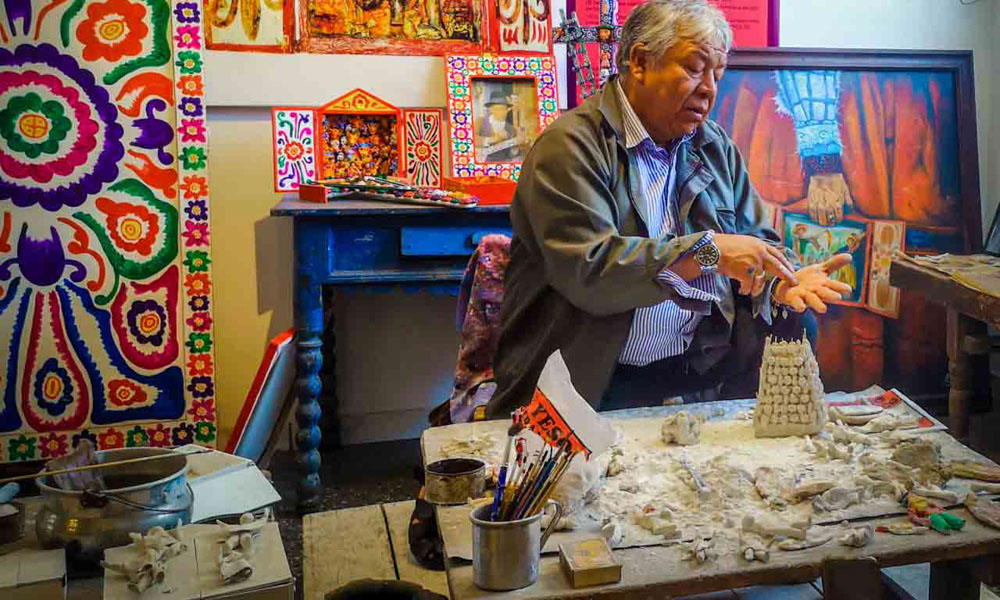 Visit the house of the Lopez de Antay family to learn about Retablos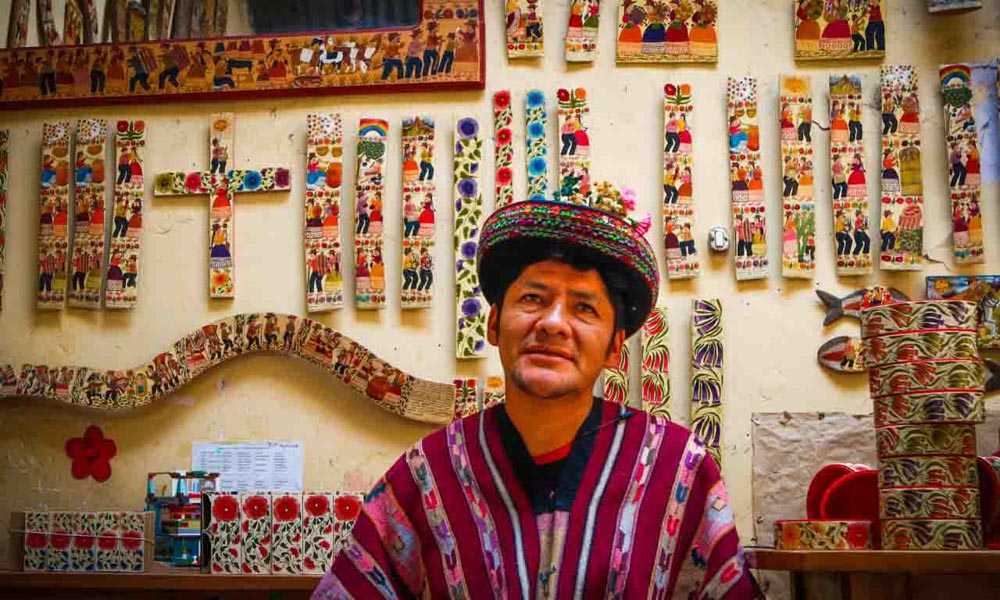 Marcial, a skilled artisan, will show us how to make small Sarhua beams.
The hidden Millpu ponds and waterfalls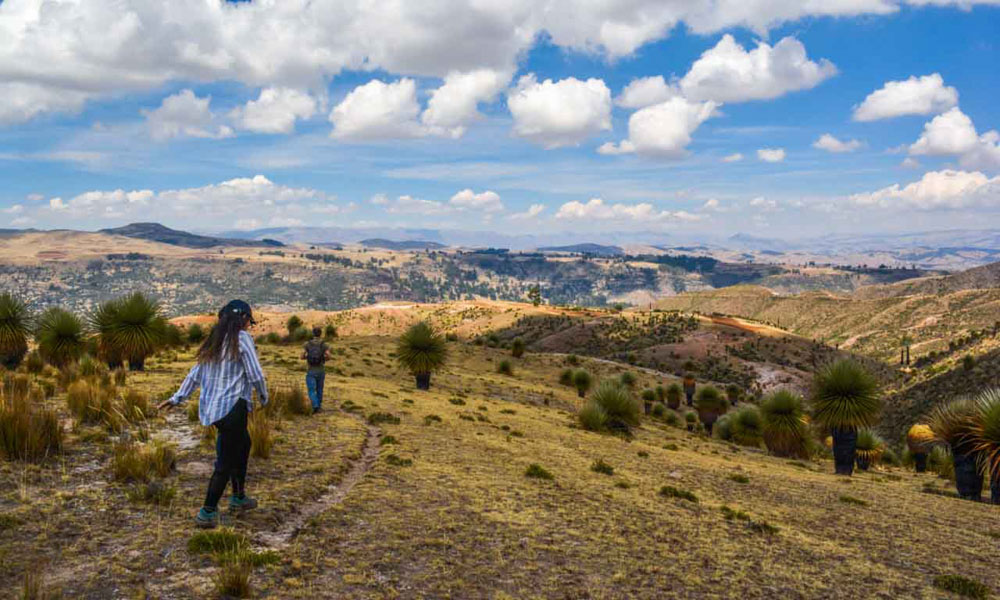 Visit a vast forest of Puyas de Raymondi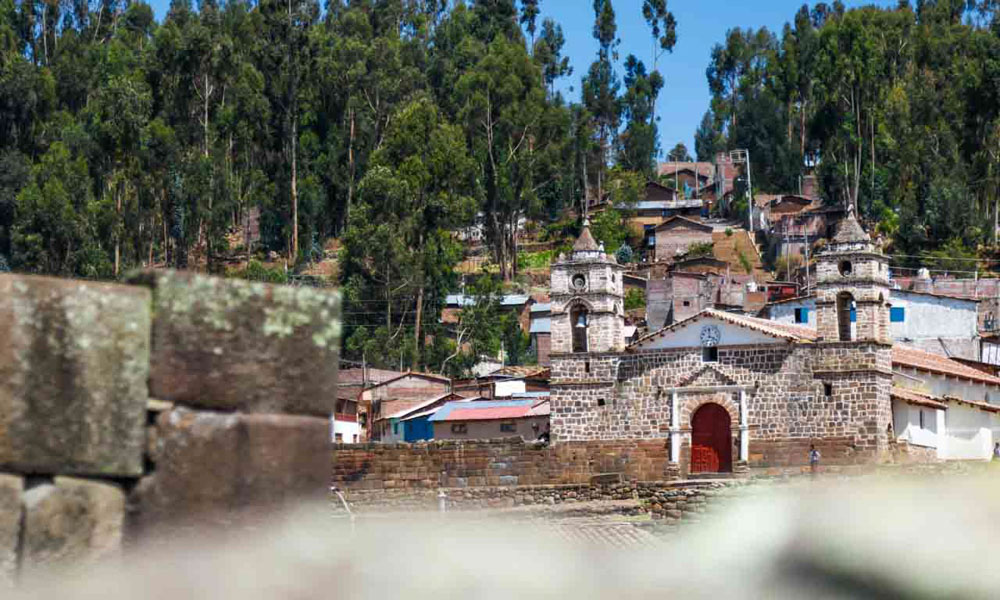 Vilcashuaman village, where we'll find remains of an Inca stone pyramid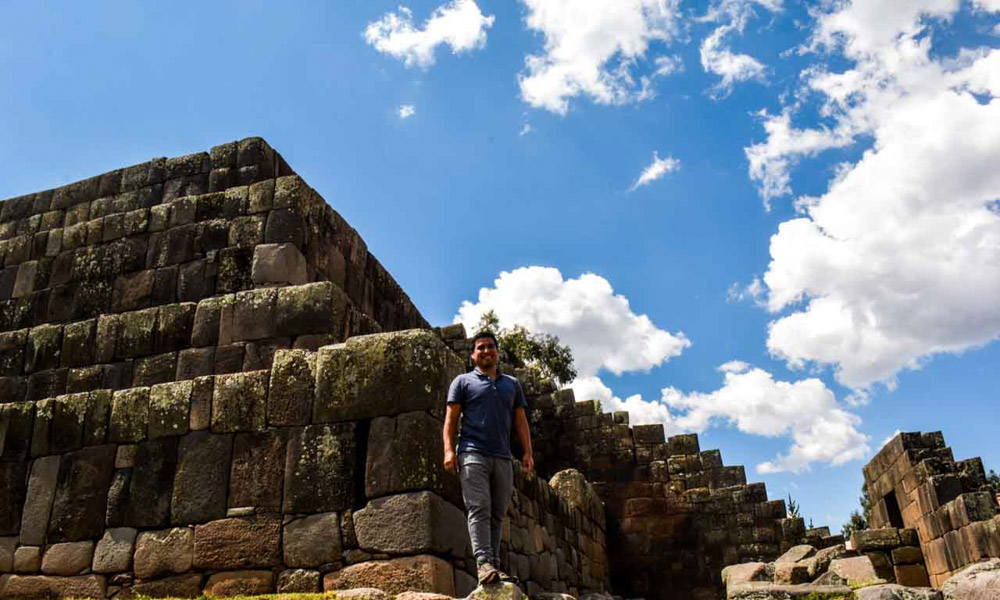 An Inca building you see here and won't find anywhere else is the Ushno
Pachapupum, a bizarre thermal formation in the shape of a volcano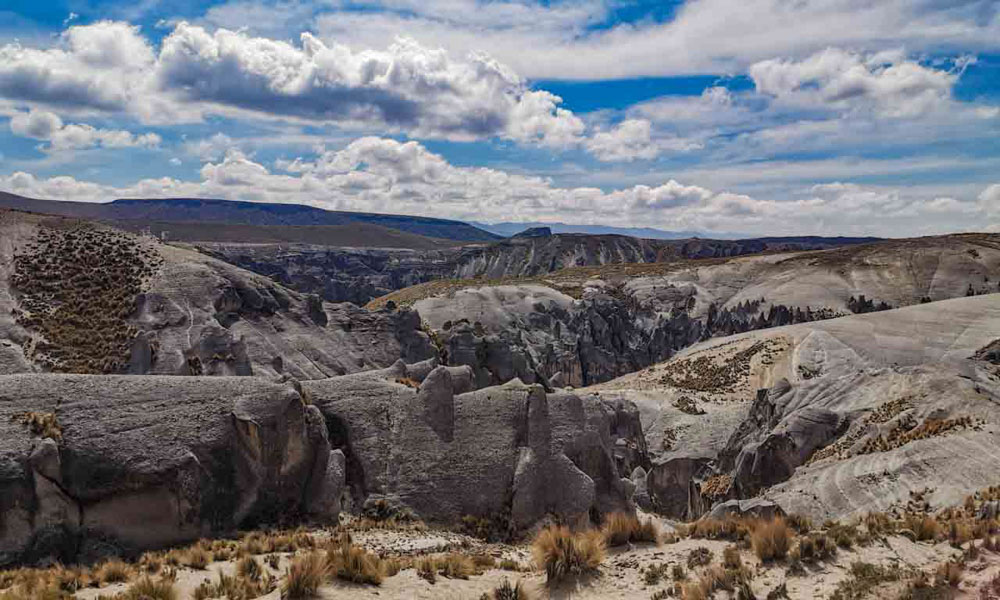 We will cross some dramatic Andean scenery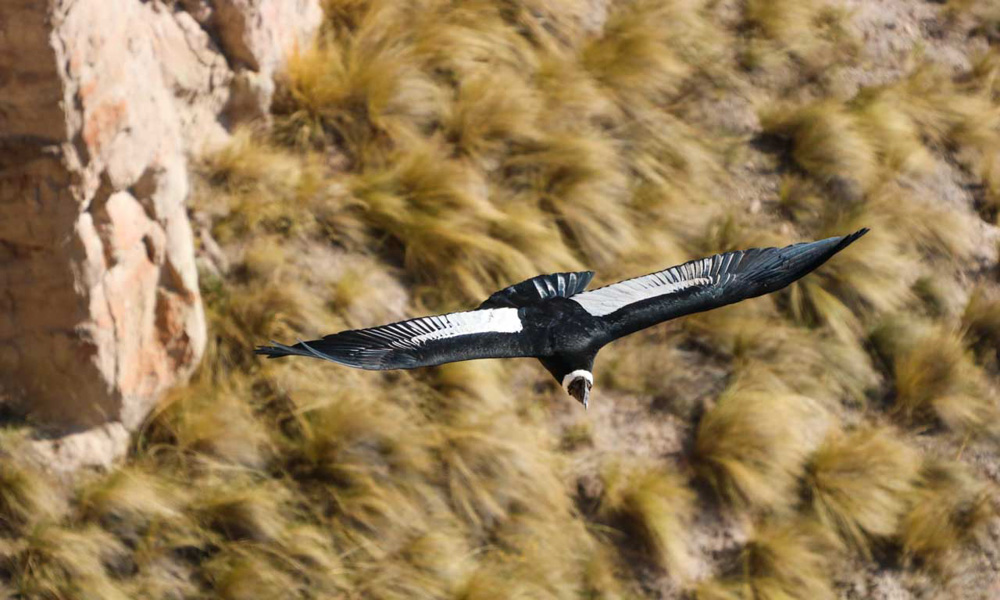 Mayobamba Viewpoint for Andean Condors
Gaze at impressive birds flying right in front of us