Overview
We know you have probably heard of Machu Picchu and the main attractions in Southern Peru already. However, Peru has much more to offer! In this tailor-made 15-day trip, Diego or Nicholas, founders of Peruvian Soul, will show you the hidden gems in North Peru. We have designed this program for people who love to discover off-the-beaten-path places and want the flexibility to wander at their own pace. We'll take you along hundreds of kilometers of lesser-traveled routes, from the coastal desert to the Andes' cloud forest. We have included a combination of hand-picked boutique hotels, local homestays, and owner-run-properties that will be an essential part of an authentic Peru experience. Embark on a journey of rediscovery, and let us show you a country that you didn't know existed!
Why we love this trip!
Experience a unique local encounter at the community of La Jalca in the Amazonas region.
Visit inspiring conservation projects at the Ecological Reserve of Chaparri and Milpuj.
Explore Kuelap fortress and hike to the Gocta waterfall in the Amazonas region.
Day 1: Welcome to Peru & Lima
Welcome to Peru and Lima! Upon arrival, you will be greeted by our local staff and transferred to your hotel in Miraflores, where you are free to relax and wander around at your own pace. Depending on your time of arrival, we have plenty of suggestions for you to make the most of your first day in the city. After check-in, we'll hand you your travel kit and have a short briefing to answer any last-minute questions.
Day 2: The Must-Sees of Lima
Today, we take you back in time through the prehispanic and colonial stages of Peruvian history. This tour is the perfect introduction to our country's culture and way of life. First, we visit the beautiful Larco Herrera Manor, a fantastic museum that features the most exceptional exhibits from ancient Peru. Afterward, we head to Lima's historic city center to enter a 16th-Century colonial convent and have a look at Lima's main square. This way, you will see both sides of Peru, our Andean ancestry, and our Hispanic legacy too.
Day 3: Caral & Aspero, Exploring Five thousand Years of History
Our adventure to Northern Peru begins! We leave Lima and drive to the birthplace of the oldest civilization in America, Caral. We will visit two sites here, the famous pyramids of Caral, and also a less-known site called Aspero, located at the shores of the Pacific Ocean. These sites are over 5,000 years old and contemporary with ancient China and Egypt. It's a fascinating place to visit for archaeology-lovers. After the visits, we will stay in a charming country manor that has been turned into a hotel in the Supe valley.
Day 4: Chankillo Ancient Solar Calendar & Journey to Trujillo
After breakfast, we will start our journey to Trujillo, located 400 km north. Along the way, we will have some beautiful views of the northern desert coastline of Peru. On route, we will stop at Chankillo, a unique site. This complex was built over 2,300 years ago from cut stone. It included a temple, a plaza, and thirteen towers, which worked to span the entire annual rising and setting arc of the sun. This place is considered the oldest solar observatory in South America and was probably essential for life in Peru's arid coastline. We'll be arriving at Trujillo in the afternoon.
Day 5: Huaca de la Luna, Huanchaco & Chan Chan Mud Brick Citadel
Trujillo's history is quite different from Cusco's, as the Inca were not here for long. Here we'll see older sites from pre-Inca times. First, we'll visit Huaca de la Luna of the Moche Civilization. Here, the pyramids still preserve the mural art of their chief deities and way of life. We'll then have lunch in Huanchaco, a traditional fisherman's beach town where small vessels called locally Caballitos de Totora have been used for fishing and surfing in the Pacific since prehispanic times. Finally, we'll visit the world's largest mud-brick citadel: Chan Chan. This place was home to 100,000 inhabitants of the Chimu civilization who stubbornly resisted the expansion of the Inca Empire.
Day 6: Huaca el Brujo, Pacasmayo & Journey to Chaparri
We now make our way to Chaparri Ecological Reserve. On route, we'll stop at El Brujo, a pyramid with colorful reliefs of wars, gods, animals, and plants. We will also see a well-preserved mummy of a Mochica priestess that was found here. Continue to Pacasmayo, a charming town where we enjoy a seaside lunch. Finally, we reach Chaparri, located in the dry forests, a very fragile and unique ecosystem located in between Peru's coastal desert and the Andes. Here, the local community works to protect their endemic fauna, such as foxes, peccaries, condors, hummingbirds, pumas, and the spectacled bear, the only bear species of South America.
Day 7: Spectacled Bear Project at Chaparri
At Chaparri, we have much flexibility. One can hike in the forest, search for wildlife, or relax in our remote lodge. Early mornings are perfect for spotting hummingbirds in a nearby creek. The Spectacled bear project is the main highlight to visit here. The loss of their habitat has seriously endangered these beautiful mammals. At Chaparri, they fight to preserve and recover it from the expanding farmlands. We'll search for these bears in the wild and also visit the local rescue center. There, you can observe a couple of bears still in captivity as they are slowly returning into their natural habitat. Finally, if we are lucky, we might be able to see some Peruvian camelids in Chaparri too!
Day 8: Journey to Tucume & Tumbas Reales Museum
Today, if possible, we'll try to take an alternative route across the dry forest to our next destination, Tucume. This route depends a lot on the conditions of the road. Once at Tucume, we can explore this imposing site where 26 buildings of the Lambayeque civilization surrounded by desert and dry forest await! It's fascinating to walk around the pyramids, some of which are massive. We then continue to Lambayeque for lunch, and finally, visit the splendid museum of Tumbas Reales, the most famous in Peru. Here we can find the remains of the tomb of the Lord of Sipan, the most important archeological discovery in Latin America for the last 30 years.
Day 9: Scenic Journey from Chiclayo to Chachapoyas & Cocachimba
It is now time we begin our journey to the relatively unexplored region of Amazonas. Prepare for a trip through the Andes, over the Porcuya mountain pass, crossing the rice fields of Bagua, and driving along the gorgeous Utcubamba Canyon to Chachapoyas, the gateway to the territory of the ancient Sachapuyu (Inhabitants of the cloud forest). Upon entering the area, we'll make our way to the small village of Cocachimba, where we'll spend the night at our charming hotel with beautiful views of the Gocta waterfall.
Day 10: Hiking to the Gocta Waterfall
Today, you'll wake up with a breathtaking morning view from the Gocta waterfall. After having a delicious and organic breakfast, we'll start a 3-hour hike to the famous Gocta Waterfall, one of the tallest falls in the world (771 m /2520 ft). This hike is around 6 km long and will take us through cultivated fields and into the cloud forest, home of the yellow-tailed woolly monkey, mountain sloth, and the magnificent cock-of-the-rock, Peru's national bird. In the afternoon, you can enjoy the facilities of the lodge, refresh and relax in the pond overlooking Gocta.
Day 11: Revash Mausoleums & Homestay at La Jalca Community
Revash and La Jalca are two fantastic secret spots we'll be visiting today. From Santo Tomas village, we begin our easy morning hike to the Revash, an impressive Chachapoyas mausoleum complex where tombs hang in inaccessible cliffs in the shape of miniature houses. After we journey to La Jalca, a charming town, few travelers have the chance to visit. It is a unique opportunity to meet and share some time with local families who will be our hosts tonight. Together, we'll visit their 500-year-old colonial church before heading to Ollape, an unexplored Chachapoyas site that is still hidden under dense vegetation. We'll spend the rest of the afternoon and evening with our host.
Day 12: Farming at La Jalca & Drive to Milpuj
We'll spend this morning with our hosts, helping in their daily activities related to agriculture and textiles. Depending on the season, we may prepare the fields or harvest local produce. Weaving is also an option. After, we say goodbye to our new friends and drive to Milpuj in the Utcubamba valley. This property is run by Lola and Perico, mother and son, who have built a charming house as part of a local forest conservation project. Perico will be happy to share his experiences in terms of conservation and reforestation of unique species, such as the Kuelap Cedar. If time allows, we can hike around the trails in the forest or relax in their lovely garden with a cup of homegrown coffee.
Day 13: Cableway to Kuelap Fortress & drive to Lamud
After a good rest, we start our day leaving Milpuj and heading to the town of Tingo. From here, a cable car journey offers panoramic views as it takes us to the main attraction of the area, Kuelap. Kuelap is an impressive fortified city located on a mountain top. We think it was the capital of the Chachapoya people, and nowadays, it is known as the Machu Picchu of the north because of its majestic setting. Kuelap will amaze you with its towering walls and round stone houses. The site also offers stunning views of the valley and the possibility of birdwatching. After spending 2 hours on the site, we'll drive to Lamud village and your charming hotel.
Day 14: Departure day
Very early this morning, after seeing the best of Peru's Northern treasures, we'll head to Jaen Airport, about 4 hours away, to board our return flight to Lima.
What's included?
Personalized attention before and throughout your trip.
Brief presentation prior departure.
All transfers and transports.
Entrance fees.
Local English-speaking guide focused on personalized trips.
Accommodation at well-thought hotels according to your travel style.
Mentioned meals.
What's not included?
Services not specified in the program, extras & tips.
Domestic flights.
International flights.
Travel Insurance.
Route
Gallery
Explore all the Must Sees of Lima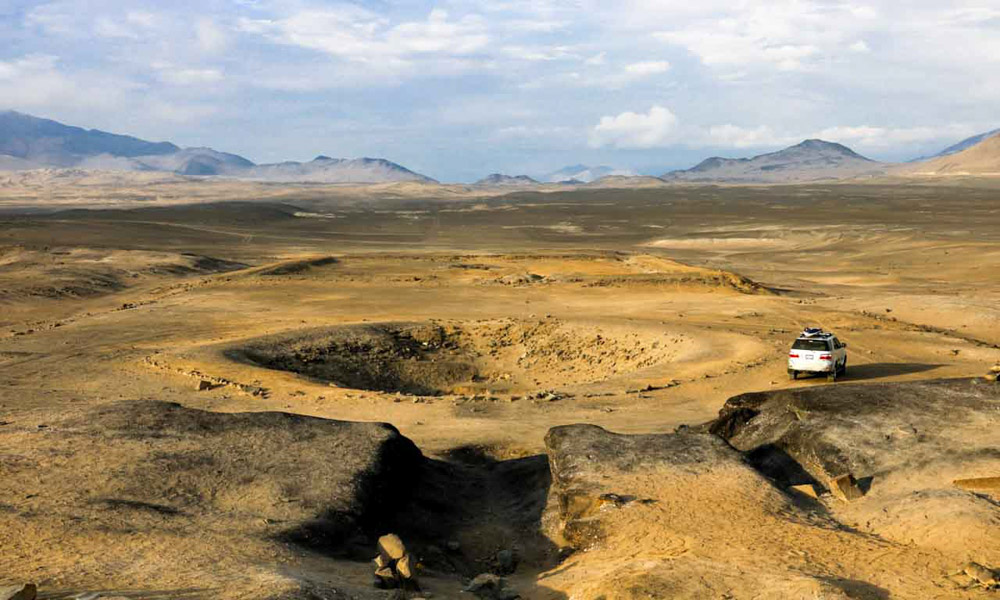 Chankillo, a 2 300 years old solar calendar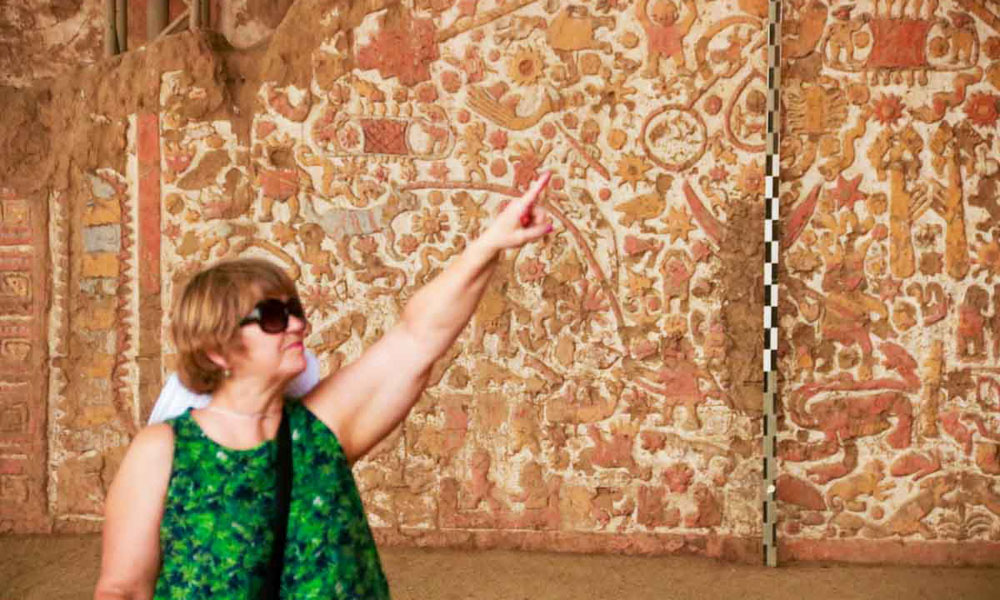 Visit Huaca de la Luna an adobe mud pyramid made by the Moche Civilization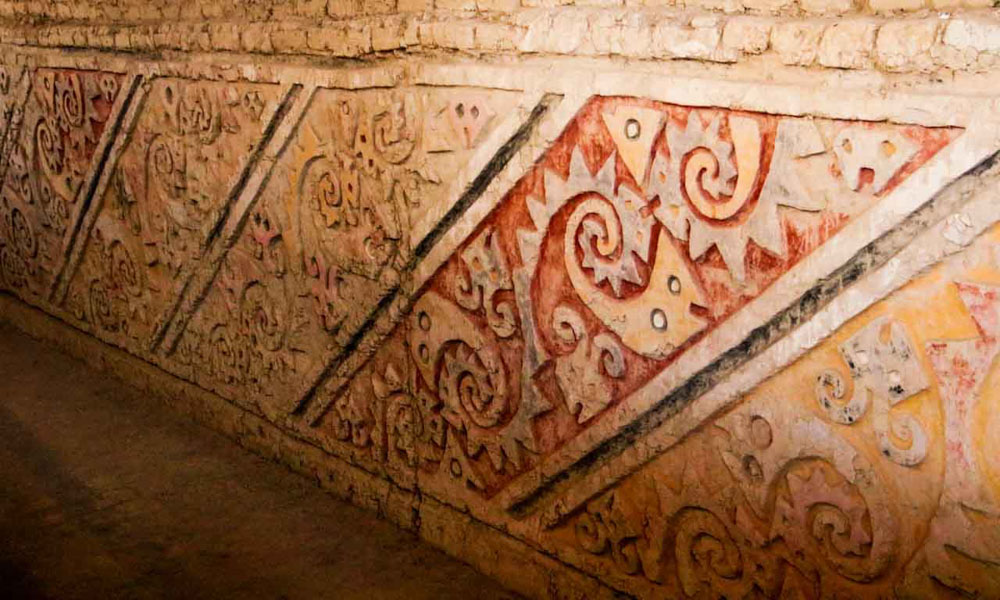 El Brujo, a pyramid with colorful reliefs of wars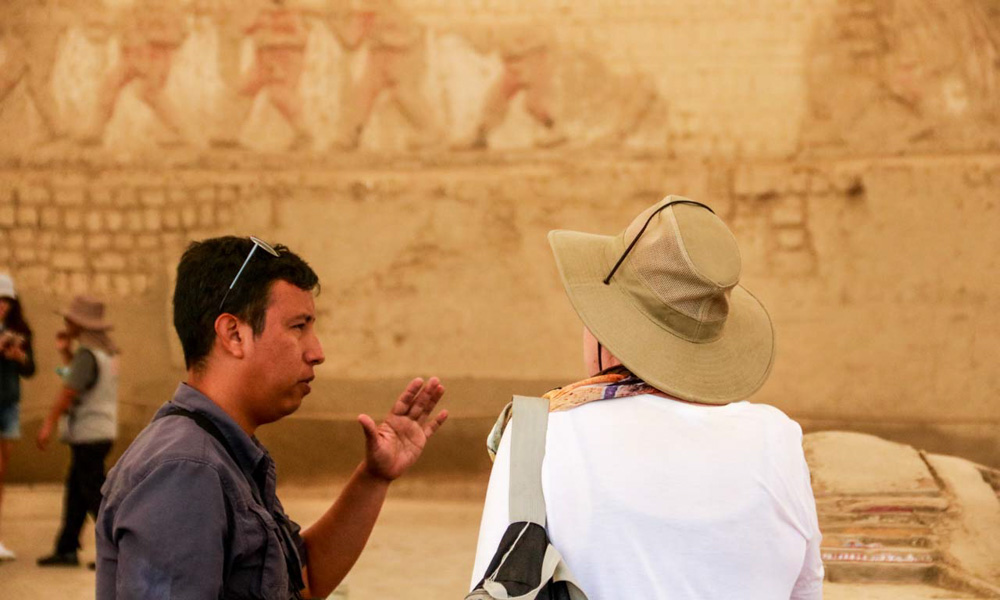 Private guide in each destination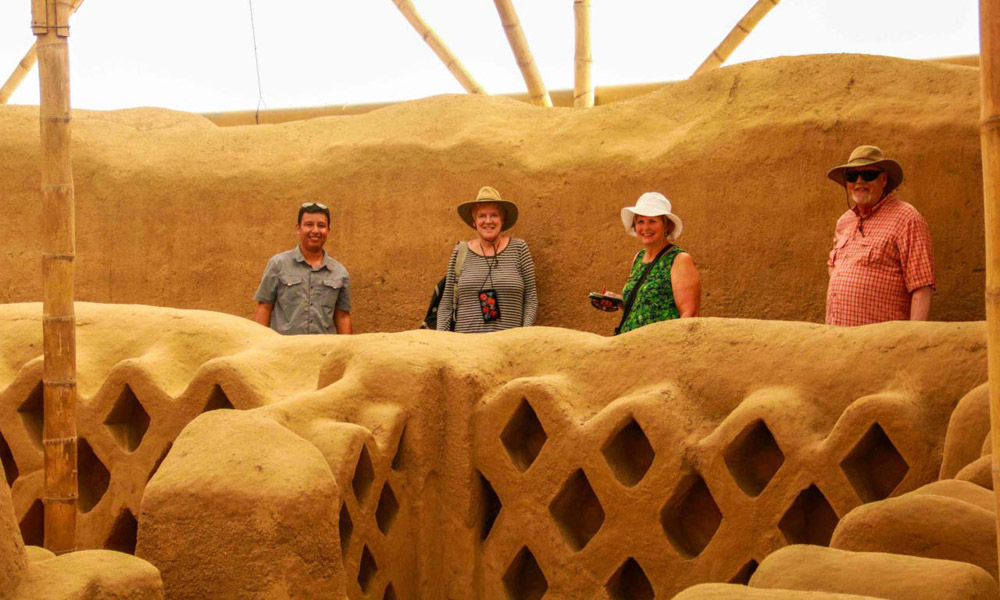 visit the world's largest mud-brick citadel: Chan Chan
Visit some of the 26 buildings of Tucume pyramids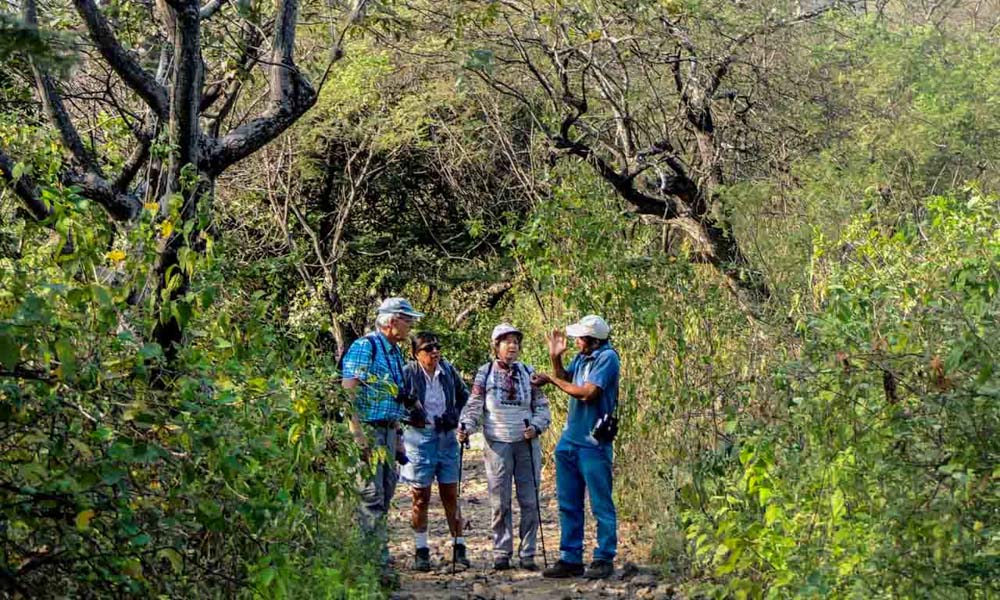 Visit Chaparri and learn how the local community works to protect their endemic fauna
Hike the forest and search for wildlife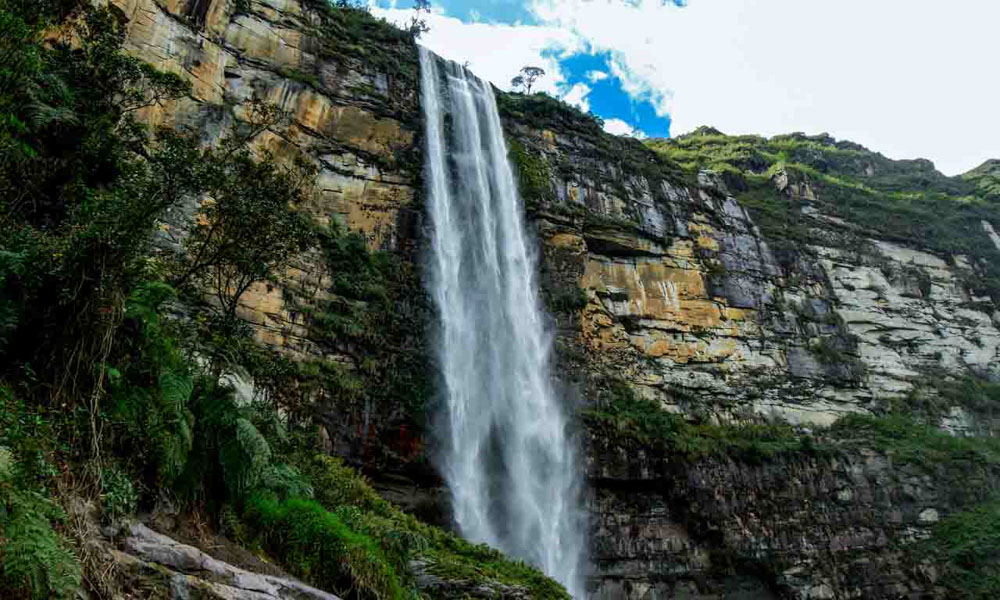 Hiking to Gocta Waterfall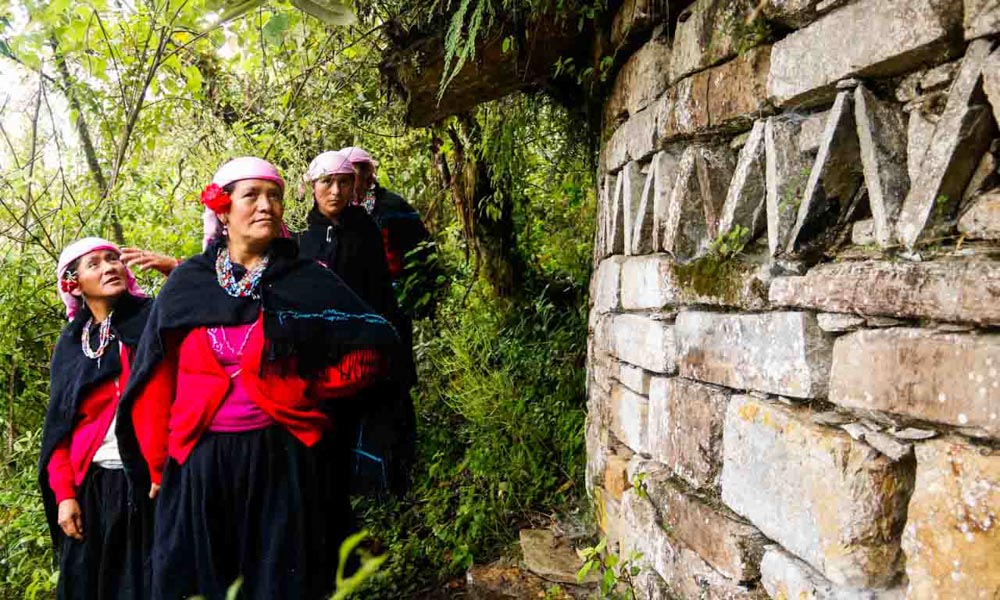 Homestay at La Jalca Community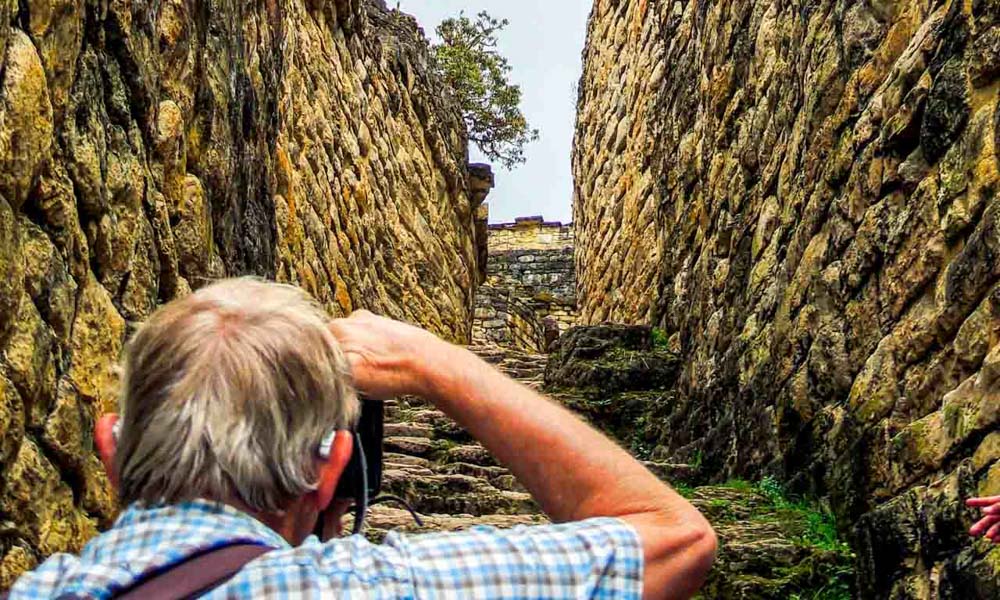 Kuelap is an impressive fortified city located on a mountain top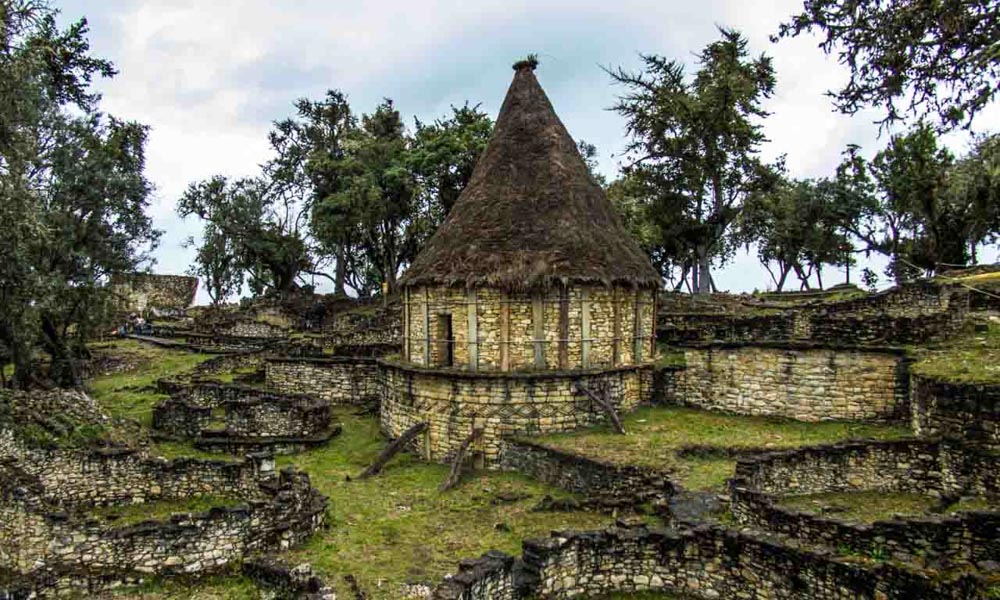 Kuelap will amaze you with its towering walls and round stone houses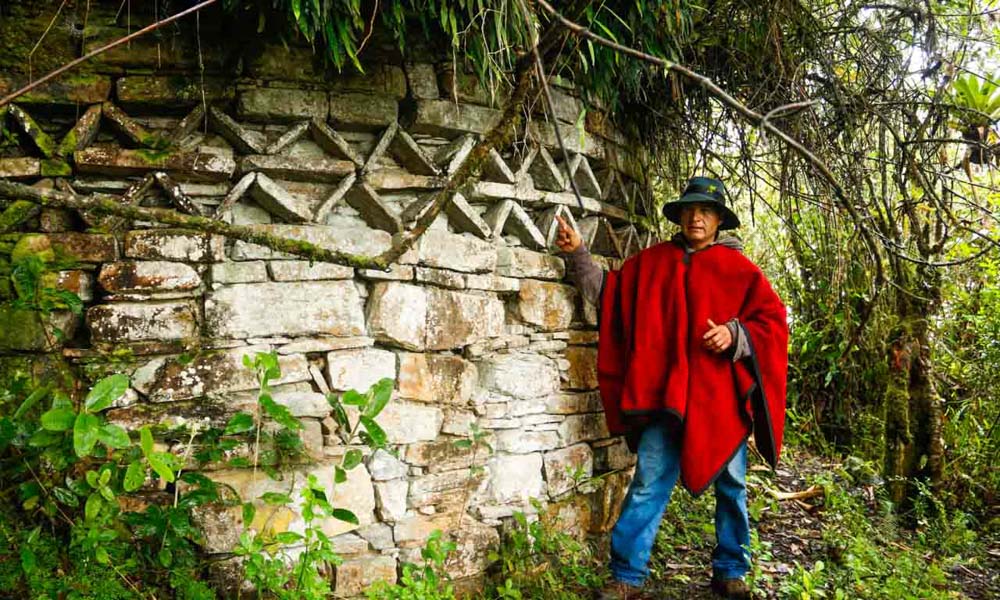 Ollape, an unexplored Chachapoyas site that is still hidden under vegetation