Overview
This 2-weeks in Peru itinerary will take you on a journey of discovery among the highlights of our country. Arrive in Lima and explore the best that our capital city has to offer. Visit colonial Arequipa and spot Andean condors in the Colca Canyon. Explore Lake Titicaca's stunning landscapes and traditional communities. Wander in Cusco and the Sacred Valley of the Incas, this before you visit the beautiful citadel of Machu Picchu, Peru's crown jewel. Prepare to see the very best of our country!
Why we love this trip!
Explore Lima's markets and world-renown cuisine.
Discover Machu Picchu, the famous Inca Citadel.
Sail around Lake Titicaca Islands and connect with the locals.
Day 1: Welcome to Peru & Lima
Welcome to Peru and Lima! Upon arrival, our local staff will greet you and transfer you to your hotel in Miraflores, where you are free to relax and wander around at your own pace. Depending on your arrival, time we have plenty of suggestions for you to make the most of your first day in the city. After check-in, we'll hand you your travel kit and have a short briefing to answer any last-minute questions.
Day 2: Lima Historical, Culinary & Traditional City
Get ready for a full day exploring Lima's cuisine, famous art, and history! Our first stop will be the Surquillo Market to taste local fruits. Then, continue to China Town, where we will find some exciting products. We'll then walk around Lima's main square before heading to the restaurant venue. After a delicious meal, we head to the bohemian district of Barranco, where we'll visit some of the best private workshops of Peruvian handicrafts. Finally, we will taste some picarones, a popular Peruvian dessert made with squash and sweet potatoes. 
Day 3: Journey to Arequipa, the White City
Drive back to Lima airport to take our flight to the city of Arequipa. On arrival, reception and transfer to your hotel. On route, we will do a short briefing on Arequipa and your possibilities for your first day in this beautiful city. We'll be more than happy to provide you with plenty of local tips and recommendations depending on your travel style and interests.
Day 4: Getting to know Colonial Arequipa
Visit the Añashuayco quarry, a unique place where locals used its white volcanic rock for centuries in the construction of colonial buildings in Arequipa. That is the reason why Arequipa's nickname is The White City. Next will visit the famous market of Antiquilla, which until today keeps the colonial building style of the Old Arequipa. At Yanahuara square, we will have a fantastic view of the city and its volcanoes. After, we head to the famous Santa Catalina Convent, a very interesting 16th Century religious enclosure.
Day 5: Scenic Drive to the Colca Canyon & Afternoon hike to Uyo Uyo
Leave Arequipa and head to the Colca Canyon on a 160km journey. On route, enter the Salinas and Aguada Blanca National Reserve, where it is quite common to see llamas, alpacas, and wild vicuña herds grazing the pastures. Reach El Mirador de Los Andes, a high pass with astonishing views of most of Misti, Chachani and Pichu Pichu, the three volcanoes in the area. We should be arriving before lunchtime. In the afternoon, you can join a free hike to the Uyo Uyo archaeological site offered every afternoon by the hotel staff.
Day 6: The Condor's Cross Viewpoint & Free afternoon
Your second day exploring the Colca Canyon starts with a very early visit to La Cruz del Condor viewpoint, a perfect spot to observe the majestic flight of the condors and the depth of the canyon. On bright sunny days, we can usually see up to 10 condors flying just a few meters from us. Still, it's a weather dependent activity and, if it's rainy, the condors might choose not to appear. After spending some time at the viewpoint, we start our drive back to our hotel.
Day 7: Scenic Drive from the Colca Canyon to Puno
After taking a last walk in the pleasant Colca countryside, we'll board our transport to Puno on a scenic 6-hour drive with great views of huge lagoons, beautiful stone forests and small Andean farmhouses. Upon arriving in Puno, we will transfer you to our hotel.
Day 8: Sailing to Taquile, Luquina & Uros in Lake Titicaca
Enjoy a full day visiting Lake Titicaca's impressive landscapes and lively communities. We will pick you up and sail towards Taquile, a beautiful Mediterranean-like island, where we'll be able to witness how the Taquileans have kept alive their traditions for centuries. After the visit, we will board our boat to the next village, Luquina Chico. Continue your journey to the floating reed islands of Uros. We will disembark on these bizarre, artificial islands to spend some time with the community and learn about the construction of the islands.
Day 9: Sillustani Tombs, Flight to Cusco & Transfer to the Sacred Valley
We'll head to Juliaca's airport to board your flight to Cusco. On route, we'll visit the archaeological site of Sillustani located at the shores of Lake Umayo. We'll be visiting a fantastic burial site made up of substantial cylindrical tombs called Chullpas. After the tour, we'll continue to the airport. Upon arriving at Cusco airport, our local representative will welcome you and take you on our private transport towards the Sacred Valley Incas, the perfect place to enjoy your first days in Cusco.
Day 10: Misminay Community, Maras Salt Mines & Circular Terraces of Moray
Visit the Andean community of Misminay and spend all morning with Flora's family that will be happy to show us as much of their culture as possible. Next, go on a short hike to a nearby viewpoint from where we will have a unique view of the Moray terraces. We believe this site in the Inca times was the place where the Inca tried to adapt plants to different altitudes. It is then time to say goodbye to our hosts and make way to Maras, a salt-extraction complex consisting of thousands of small terraces.
Day 11: Ollantaytambo Fortress & The Lost City of Machu Picchu
Begin your day with Ollantaytambo, a charming village that has not changed much since Inca times. This town is famous for the Ollantantaytambo archaeological site, a place with impressive Inca stonework only seconded by Machu Picchu. Board the train to Aguas Calientes from the Ollantaytambo station and then head up to Machu Picchu on a 30-minute bus ride. The afternoon is a great time to take the guided tour around the site's main areas, as many travelers are leaving the site at this point. We will explore the ancient city of Machu Picchu for 3 hours around the citadel's main areas. Finally, return to Aguas Calientes and board the train back to Ollantaytambo.
Day 12: Andean Pachamanca & Returning to Cusco
After a long but fun day in Machu Picchu, we prepare to make our way to Cusco, the old Inca Capital. First, we must return by train to Ollantaytambo station. In Ollantaytambo, we will enjoy an exceptional Andean delicacy. The Pachamanca is a traditional Peruvian food that has the food cooked underground using preheated stones and leaves to separate ingredients from the soil.  After this special meal, continue your way to Cusco. 
Day 13: Cusco Walking City Tour
Strap on your walking shoes and prepare for a soft stroll around Cusco's historic center. Our walking city tour will take us not only through the most touristic sites in Cusco, such as the Main Square, Cathedral, and Koricancha, also known as Temple of the Sun. You will walk along ancient streets, local markets, and old neighborhoods where you will discover the magic of Cusco. This hike is the perfect way to get a more authentic feel of this fantastic city and its people.
Day 14: Departure Day
You will have some free time to take a last walk around Cusco's shops and markets as you say goodbye to this beautiful city. At the coordinated time, we'll drive you to Cusco's airport to board your flight to Lima and international connecting flights to your next destination. Hopefully, you will be heading home full of happy memories, new friends, and great pictures of your time with us!
What's included?
Personalized attention before and throughout your trip.
Brief presentation prior departure.
All transfers and transports.
Entrance fees.
Local English-speaking guide focused on personalized trips.
Accommodation at well-thought hotels according to your travel style.
Mentioned meals.
What's not included?
Services not specified in the program, extras & tips.
Domestic flights.
International flights.
Travel Insurance.
Route
Gallery
Exploring the history, culture and gastronomy in Lima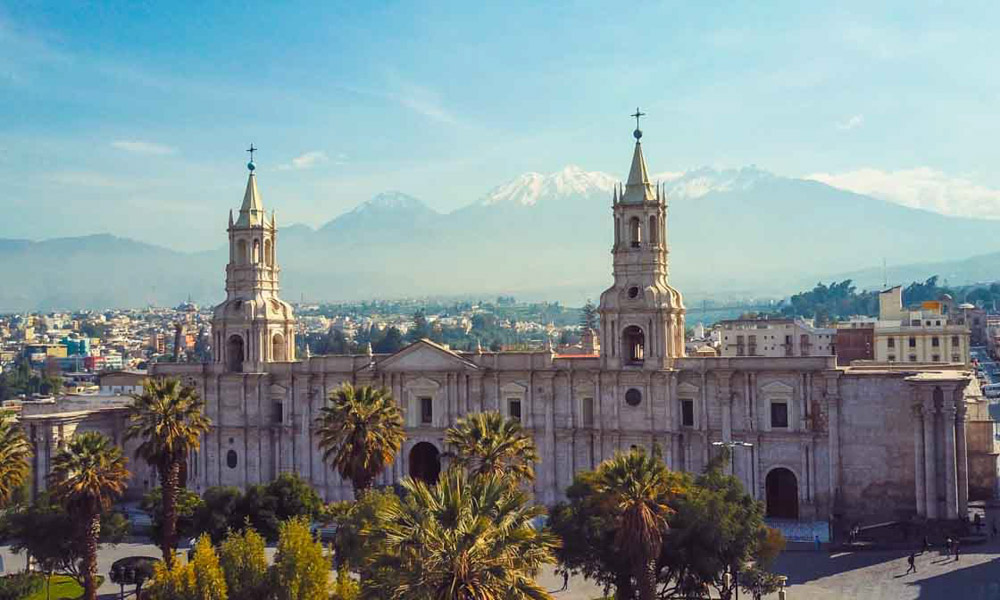 Walk the streets of the White City of Arequipa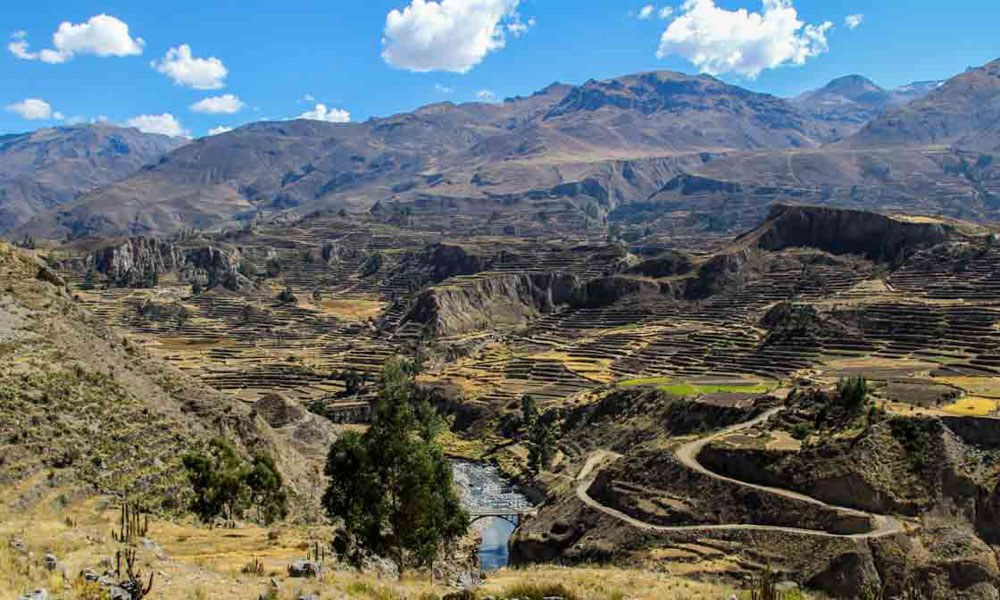 Stunning views of the Colca Canyon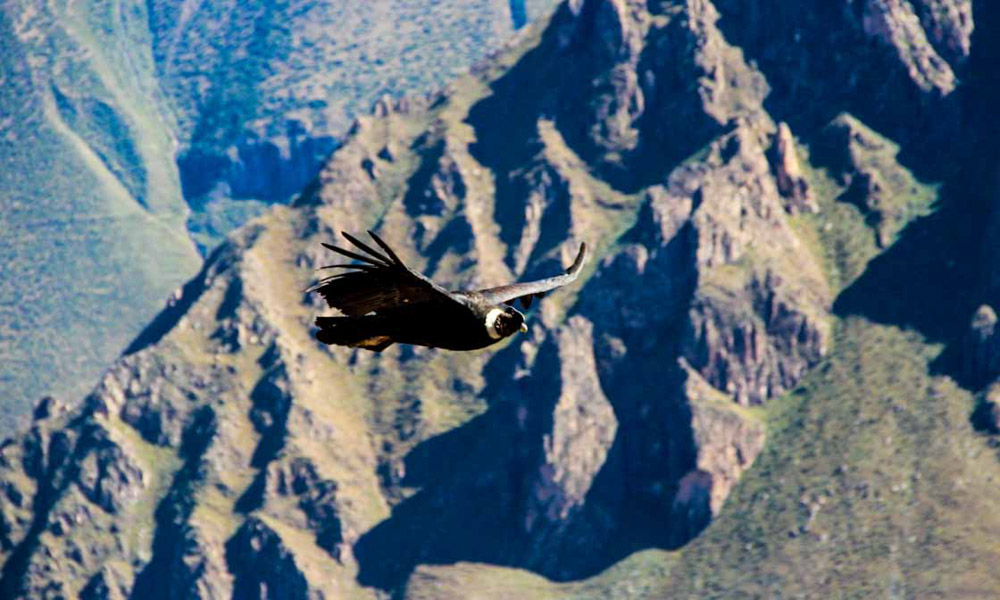 Observe the majestic flight of the condors and the depth of the canyon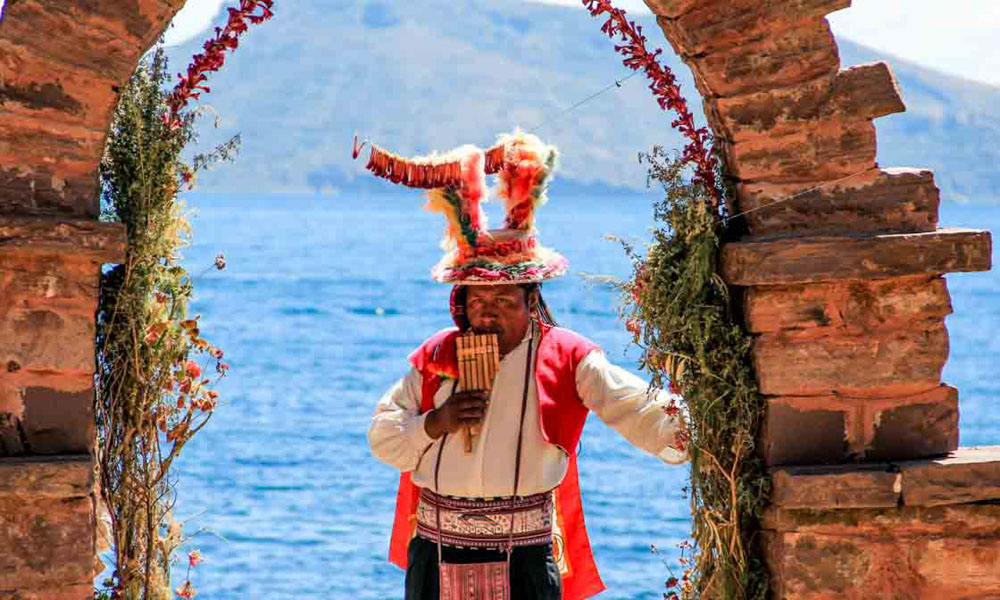 Sailing the Lake Titicaca and visit Taquile Islands
Beautiful sunrise at Lake Titicaca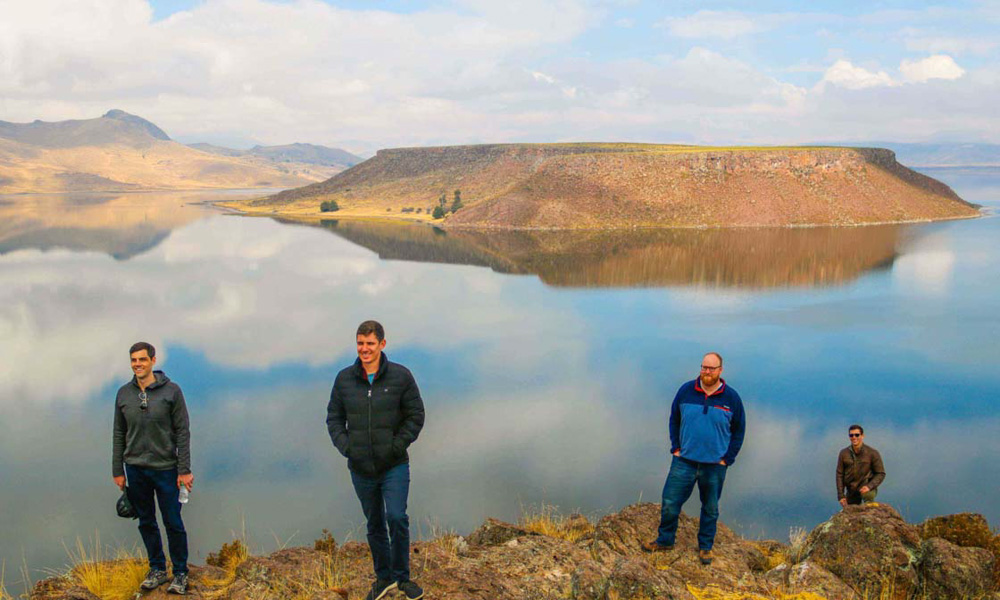 Exploring Sillustani Tombs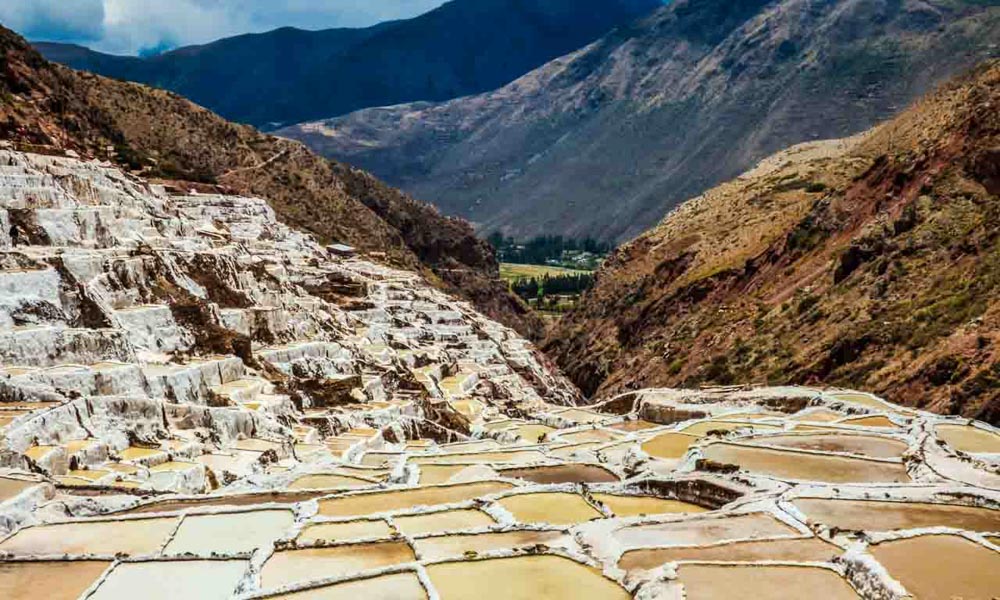 Visit Maras complex where locals extract the salt since the Incas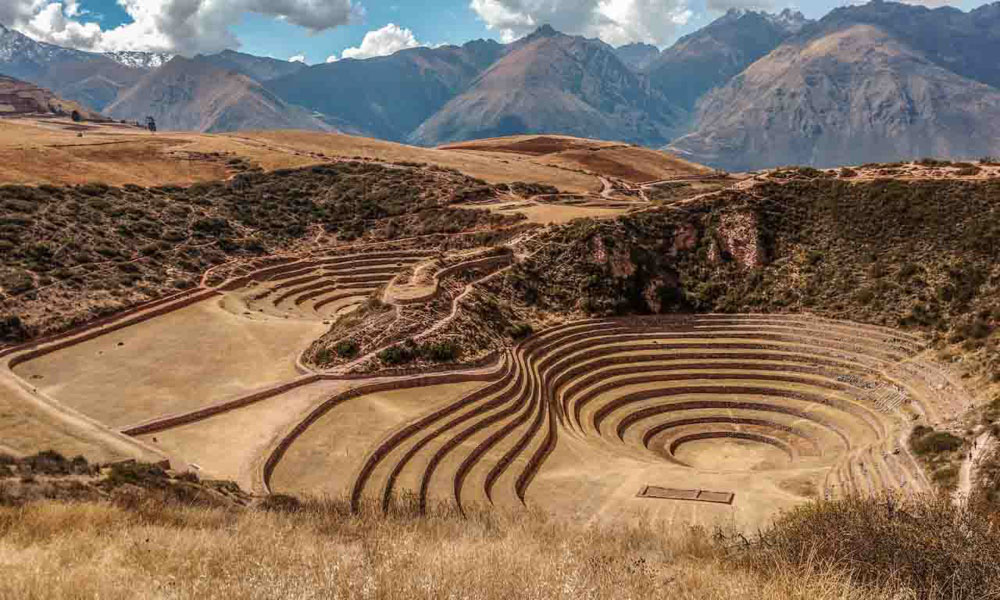 Explore Moray, an Inca site of circular terraces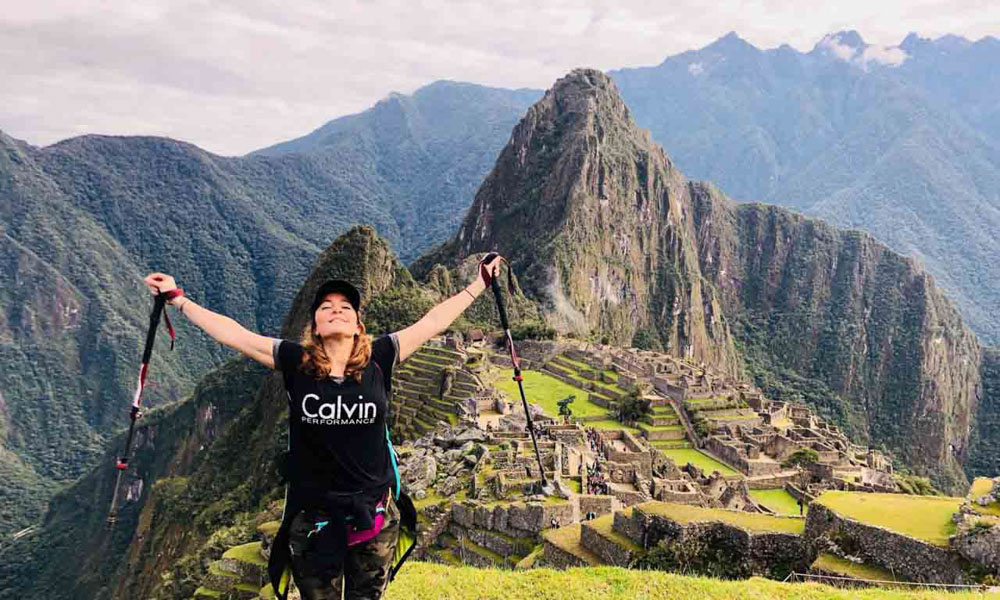 Private guide during your visit to the lost city of Machu Picchu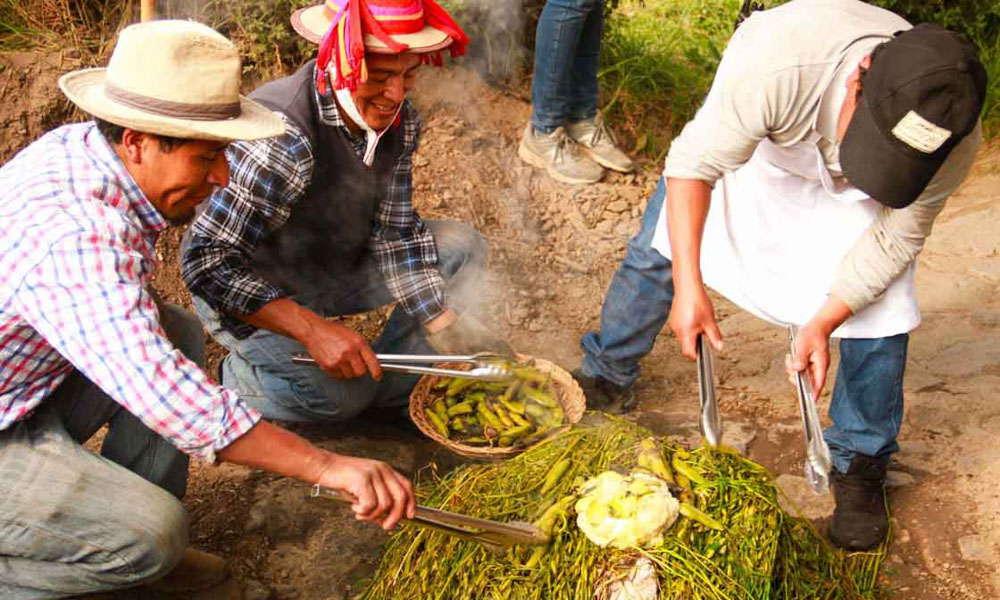 Taste one of the most traditional foods in Peru